Cleaning a Waffle Maker
Cleaning a waffle maker can be harder than you think. Which is unfortunate, because when we purchased our Belgian Waffle maker  a while back, we had every intention of using it All the time.  We use it, but not as much as I thought we would.
Here are a few cleaning tips for your waffle maker that I wish I would have known when I first bought our waffle maker.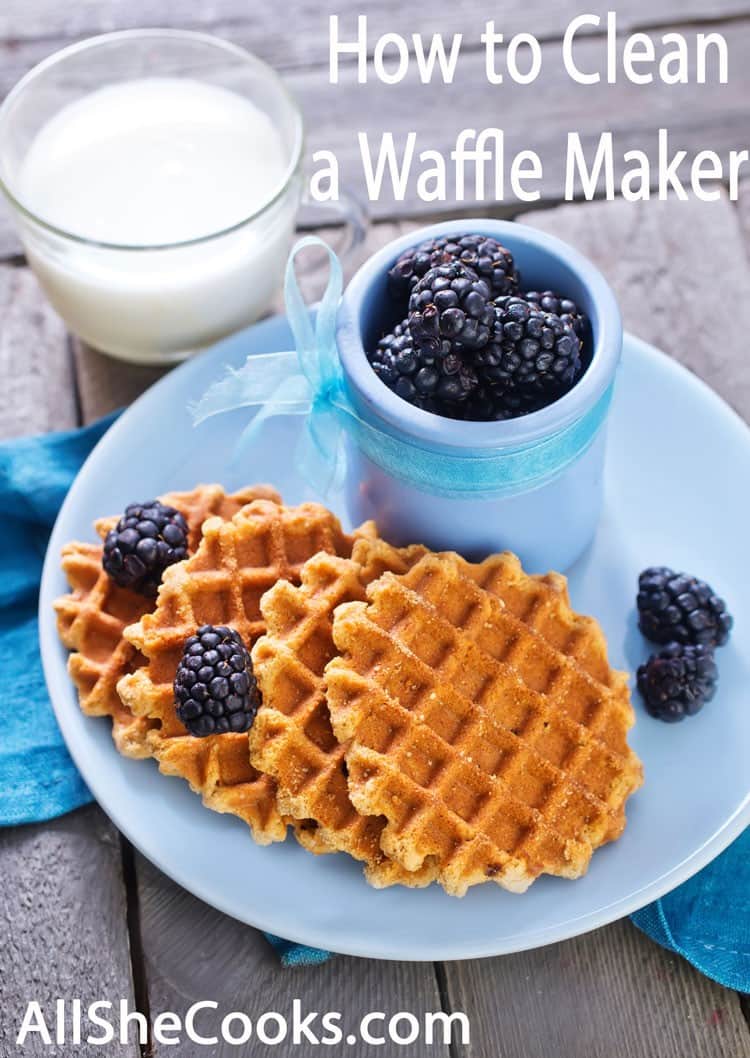 Here are a couple simple tips to ensure you never have a dirty waffle maker again, but even with these tips, the next waffle iron I buy is going to be a Belgian Waffle maker. Removable plates will be a must have on my new Belgian Waffle maker. And yes, the waffle maker removable plates are also means dish-washer safe–which is code for my life will get easier.
There are so many different waffle makers on the market, but if you can find one with square waffle maker removable plates, like the waffle maker I have my eyes on, you've hit the jackpot.  You'll be able to make more than one waffle at a time, and have an easier cleanup!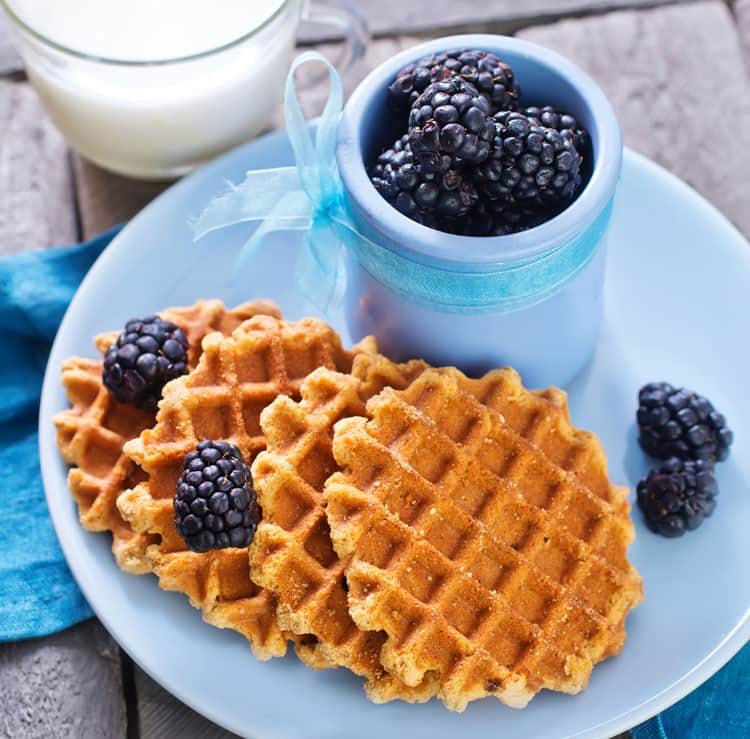 Cleaning a Waffle Maker
Tips to Keep Waffle Iron Clean
DO NOT use cooking spray on a non-stick waffle maker.  Big mistake.  It results in cooking spray residue.  Hello… did you know that the instructions that come with the waffle maker actually say that you are not supposed to use cooking spray?  What to do instead?  Get a stick of margarine and coat the top and bottom before each waffle.  Save yourself the pain of causing build up on your waffle maker!
Steam clean with a paper towel- yes, you read that right.  When you are finished making waffles, simply turn off your waffle maker and insert a couple very damp paper towels into the waffle maker and let the steam cleaning begin.  Let sit for a couple of minutes.
Repeat if needed and/or use the paper towel to get in the crevices if a small amount as stuck on.  Chocolate chips are notorious for sticking behind on a waffle maker, and while we've made a lot of Chocolate Chocolate Waffles… the thing still needs to get clean.
Ready for some other cleaning tips?  Check out how I cleaned my refrigerator with vinegar?