Welcome to Week # 19
of 52 Weeks of No-Repeat Meal Plans!
Our meal plans serve as a great starting point to meal-planning success, whether you choose to use just a few of the recipes we link up each week or you opt to cook up the whole kit n caboodle.  Whether you use these meal plans to plan your entire week's meals, or as a starting point and pick and choose meals that are right for you and your family, I hope you're finding a lot of appetizing new meal options!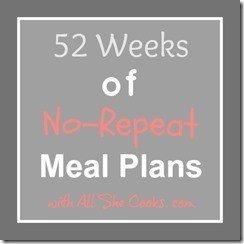 Dinner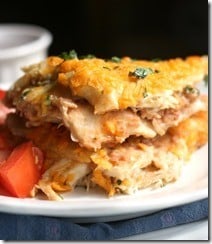 Rosemary Honey Dijon Pork Chops
BBQ Chicken Sandwiches (using leftover chicken)
Lunch
Grown Up Tomato Soup and Grilled Cheese
Pico de Gallo Chicken Sandwich

Snack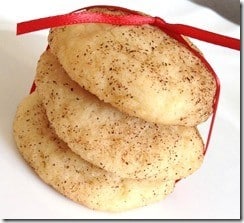 Breakfast
Baked Oatmeal with Chobani Greek Yogurt
Banana Bread with Streusel Topping