How stinking awesome is this?  You can save BIG in September and finally take those cooking and crafting classes you've been wanting to take!  Craftsy Saleabration: Up to 75% Off All Courses, Fabric and Yarn!
Classes start as low as $9.99 during the sale, so it is a great time to try a couple.
What's more- when you sign for the Craftsy affiliate program and are accepted, you can also get a class for FREE… (not to mention the $10 bonus you receive when you get other people to sign up for their affiliate program)  That's a win-win in my book!
Look at some of the amazing classes for foodies… and there are a bunch more, including cake decorating, chocolate, cheese-making, artisan bread-making and croissants…Where do I find the time for all the classes I want to take?
Which Craftsy class do you want to take?
Now… on to Mom's Monday Mingle! 
Link up below and find some new blogging friends.  We're always happy to have you join us.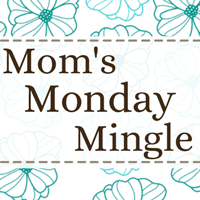 RULES:
1. Please FOLLOW each hostess (They are 1-8 in the link up)
2. Leave a comment if you are new and want us to return the follow.
3. Grab the button and display it on your sidebar or link it to the post.