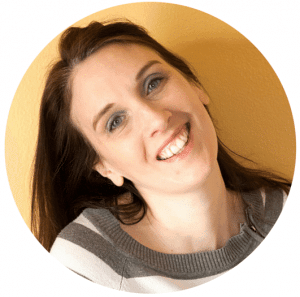 Welcome!
I'm Jessica (or Jes), the blogger behind All She Cooks. If you're familiar with food blogging, you know a lot of us wear many hats.  I'm also a food photographer, recipe developer, food stylist, editor, brand ambassador, and social media maven.
The crafts of writing, recipe development, and photography have always been passions of mine.  It took a little while to figure out that mixing the three of those interests together would equal the perfect blend that was needed to create All She Cooks.
I'm also a contributor to Parade Magazine's Community Table and the just released cookbook Peeps-a-Licious.
Food for thought
I love creating easy to make recipes that encourage you to skip the convenience foods and cook.  I'm a firm believer that cooking should be fun.  It should also fit into our busy schedules–meaning it should be simplistic when needed, while still including whole ingredients whenever possible.
Life
You'll see a tidbit about my personal life here and there on the blog, but here are a few to get you started:
I have an amazing husband and two teenagers that keep me BUSY.
Age-wise I'm on the younger end of Gen-X but I totally identify with Millennials.  You'll find me using my iPhone for just about everything other than an actual phone.
I LOVE to travel.  Which is why you'll see travel articles in the mix on All She Cooks.
Wine.  That is all.
Enjoy and I hope to see you around!  Follow All She Cooks on Instagram, Facebook, Twitter and Pinterest.
Want to work with me?  Shoot me an email at jessica @ allshecooks dot com.