Last night I had some girlfriends over for an end of summer Girls Night In.  The main dish: Scrumptious Summer Chicken Salad Sandwiches.  What a better way to end the summer on a high note than with friends, enjoying their company, catching up on things and sharing some laughter and good food?  Everyone enjoyed these chicken salad sandwiches that I threw together.  I love it when a recipe falls into place like that!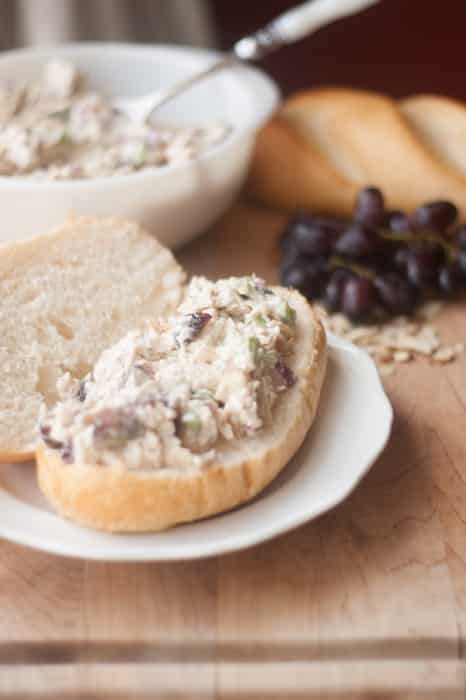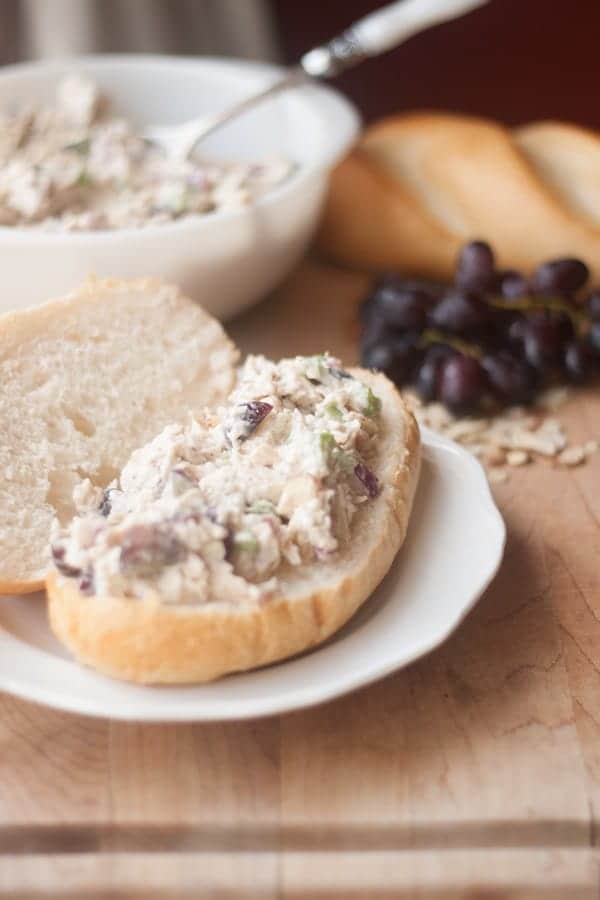 The trick to these quick chicken salad sandwiches is simply a store-bought rotisserie chicken.  Or, if you have a rotisserie appliance, you can do it yourself.  I've thought of buying one myself, and am sure I would love smelling that delicious chicken cooking all day.  The having to wait to eat it part might bother me just a bit.  So… for these Scrumptious Summer Chicken Salad Sandwiches, I didn't want to be in the kitchen preparing food all day since I knew I was going to be B.U.S.Y.  All day long.  This was a huge time saver!
I simply refrigerated the rotisserie chicken until cold and then took all the meat off the bones.  Once that was done, I put it all on a cutting board and chopped it up a bit.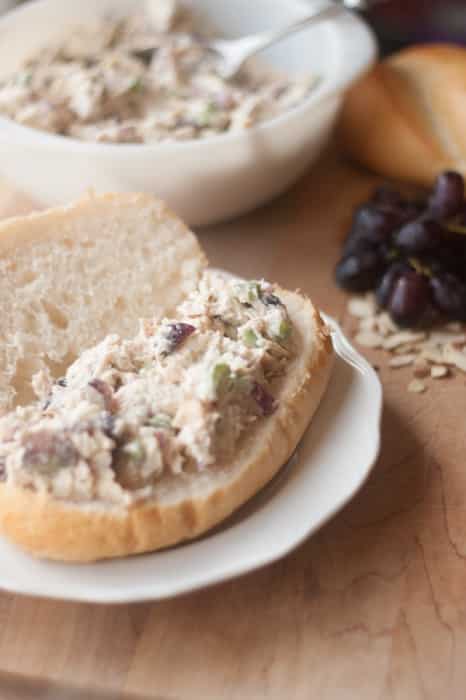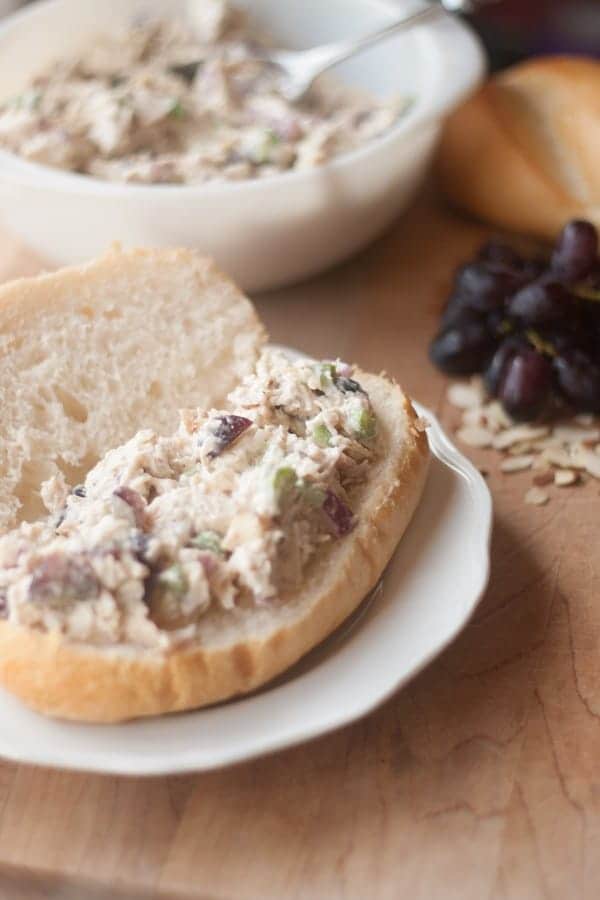 Other ingredients used: red onion, celery, and either black or red seedless grapes.  I used black seedless grapes and quartered them.  They tasted so sweet and were the perfect compliment to the ground mustard, pepper and salt that I used to spice up the chicken salad.  I mixed it all together with mayo (the kind that has olive oil) and refrigerated it for about an hour.  Perfection!
I hope you enjoy it as much as we did.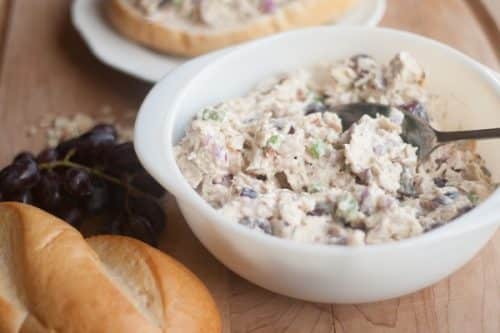 What's your favorite summer sandwich?
Scrumptious Summer Chicken Salad Sandwiches
Author:
Ingredients
1 rotisserie chicken
1/3 cup red onions, chopped
1/4 cup chopped celery
1 cup quartered black or red seedless grapes
1 cup mayo (I used the variety with olive olive)
1/2 cup slivered almonds
1/2 teaspoon salt
1/2 teaspoon pepper
1/4 teaspoon ground mustard
Instructions
Refrigerate rotisserie chicken until cold. Take chicken meat off the bones and chop up in chunks. Mix together with chopped celery, seedless grapes, onion and almonds. Add mayo in and stir together. Season with salt, pepper and ground mustard, and mix together again.