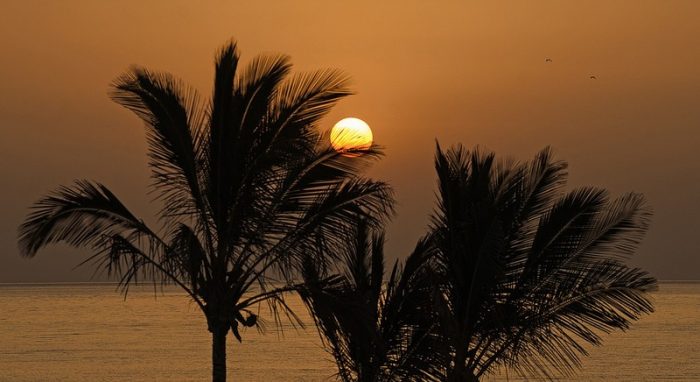 Top 5 Luxury Hotels in Spain
Sunny weather, stunning sandy beaches and sublime cuisine make Spain a feast for all the senses. But amid all the natural beauty and excitement, a good night's sleep is essential. Let us help ensure your stay is as cozy as a luxury holiday should be with our picks for hotels that offer much more than just a place to rest your head.
Princesa Yaiza Suite Hotel Resort, Lanzarote
Lanzarote, one of the Canary Islands, has been gaining recognition amongst Spain holiday-goers for many a year. The island is slightly less touristy than other places across Spain, the weather is near-perfect all year round and there is no shortage of beaches! The Princesa Yaiza Suite Hotel Resort is in the midst of one of the most popular beach destinations in Lanzarote, Playa Blanca, and is right on the beach, itself. Part of what makes this hotel so luxurious is its plethora of options in a number of different categories – there are three pools, five restaurants, 385 rooms, etc. The options are endless and the views are stunning at this location.
Hotel Palace, Barcelona

Barcelona has always reigned as a top destination within Spain due to the white sand beaches (like Barceloneta, Icaria or Marbella beaches) and amazing sites throughout the city. Whether visitors choose to visit the Museu Picasso or go further afield to Montserrat, having a luxury hotel to come home to is part of the experience. El Palace is situated in the center of Barcelona, close to shopping and many of the city's main attractions. The building towers above the street, offering 125 rooms with nineteenth century antiques and canopied beds. It offers a slice of the old world with the modern amenities that we all want on our holidays.
Suite Hotel Fariones Playa, Lanzarote
This hotel is located in Playa del Carmen, which is well-known for its lively resort vibe and gorgeous beaches. Suite Hotel Fariones Playa gets you up close and personal with these beaches as the hotel is situated right on the coast. Each room comes with a balcony and a kitchenette and many feature a sea view. Pools, restaurants and free Wi-Fi are all part of the experience and the hotel is kid-friendly, as well. Plus, it's only a 10 minute walk to the old town of Puerto del Carmen.
Asia Gardens Hotel & Thai Spa, Alicante
Alicante is a beach-side city on the southeastern coast of Spain, right in the heart of the famous Costa Blanca. The city and surrounding area have inspired foreign tourists since the 1960's, but its siren reputation is well-founded. With beaches like Playa del Postiguet splayed for 900 m at the edge of the city and historic sites like Santa Barbara Castle nearby, it's easy to see why tourists keep coming back. One other reason is the luxury accommodation they have to choose from. The Asia Gardens Hotel & Thai Spa is a Zen combination of Spain and Bali located right on the water and offering a variety of amenities that include an on-site spa, golf, water sports, gardens, modern décor and, of course, impeccable service.
Sandos Papagayo Beach Resort, Lanzarote
This hotel is also located in the Playa Blanca area of Lanzarote and what sets it apart from other hotels in the area is its modern veneer. It also features ideal views, both of the mountains and the Atlantic ocean. The beach is a mere 10 minute walk away and tennis and hiking trails are an option. With 4 restaurants and 4 pools, guests won't want for entertainment.
Still not convinced? You can find great holiday deals all over the web these days with just a little bit of research.
Images by dirkvorderstrasse and wka used under Creative Commons License.
The following two tabs change content below.
Latest posts by Jessica McCoy (see all)