Get healthier with these salad recipes:
Make a better effort at eating healthier and add more vegetables into your diet with any of these 35 Satisfying Entree Salads packed with protein.  Eating salads is a great way to increase important nutrients that your body needs each and every day, and you don't have to be on a strict diet to enjoy them.
A good entree salad includes plenty of protein, is filling, and will give your body the energy it needs to get through the day.
Whether you're looking for something new or a spin on an old classic, we've got the entree salad that is right for you and will get you started on your road to salad making success.  Check out the 35 entree salads we've compiled for you below, and you're sure to find several that are exactly what you are looking for.  Add a few to your meal plan this month and enjoy eating healthy while filling up on proteins that pack a healthy punch.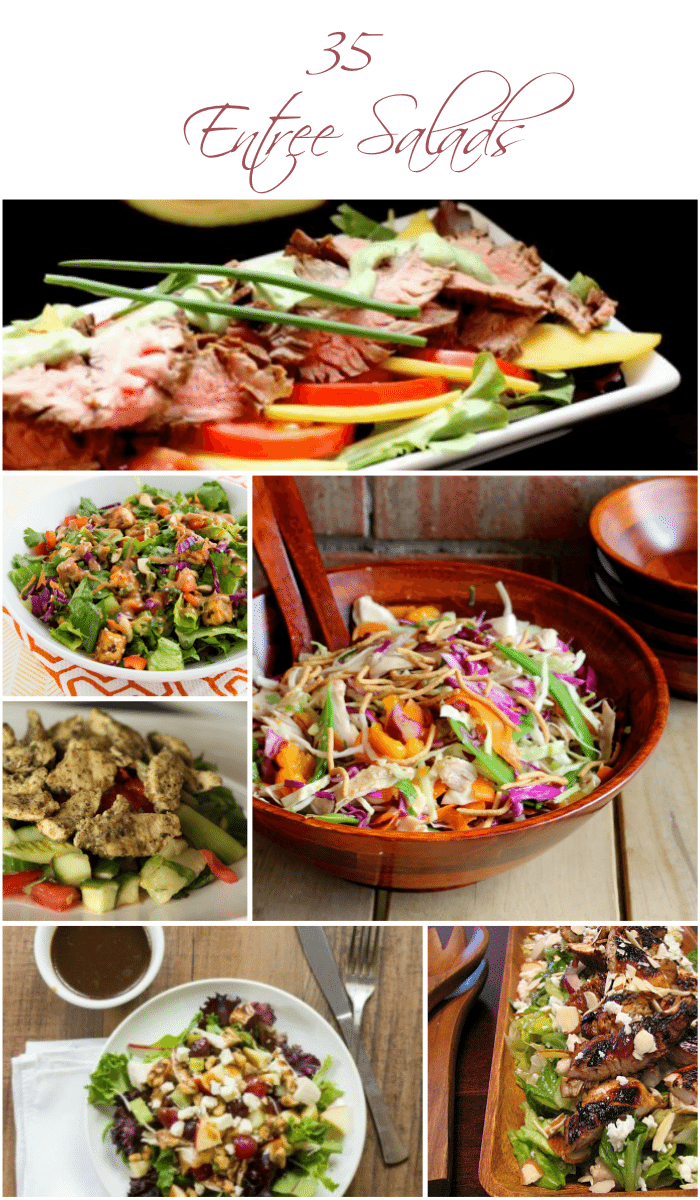 We're a month & a half into 2014 – how are you doing at keeping your New Years Resolutions?
I'm not doing as well on one of mine as I would like. I really have been trying to make a better effort at getting more vegetables in my diet.  And probably the best way I know how to do that is to add more salads to my diet.
As much as I do love a good salad, sometimes I need more that just lettuce & a few toppings to satisfy me. I want a good entree salad that doesn't leave me feeling hungry. Adding some protein to a salad is the perfect way to get your extra vegetables & still have a satisfying dinner.
35 Entree Salads
The following two tabs change content below.