It's that time of the year again! Taking a road trip this summer is what we're longing for, and it's entirely necessary. We're already thrilled just by imagining the breathtaking Road Trip Destinations and the spectacular scenic routes that rush through the Summer breeze. Doesn't that sound ideal? Cue Summer Breeze - Seals & Crofts here.
You know we could all use a little fresh air from time to time. Road trips are an attractive way to live and let loose while taking in unique destinations, fascinating gastronomic gems, and discovering something about yourself along the way.
Load up your road map, picnic table cooler, folding chairs and pile on into the road trip machine.
Road Trip: A Summertime Staple
Nothing beats hitting the open road with friends or family while the sun is about to go down, the music's turned up, and the windows are down. Add to that a cooler full of food and drinks in the backseat ready to grab when it is time for a break, be it a peaceful beach stop or a quick picnic at a mountaintop overlook. Grab your keys, load up the car and enjoy the trip.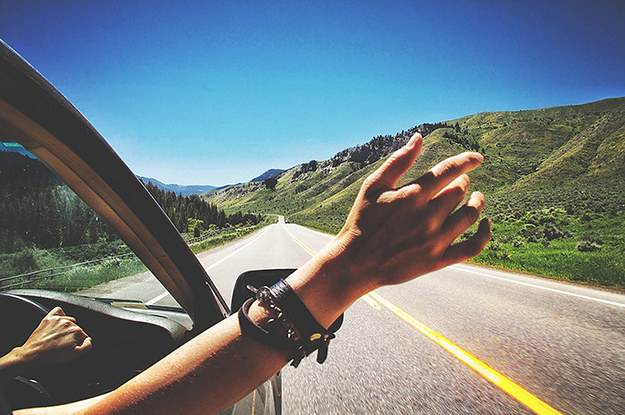 Nowadays, guidebooks and crumpled maps are getting quite obsolete because of smartphones (Google Maps: Game Changer). But still, there's one important question that remains: Where to go? Don't fret because we've already got you covered.
Planning an epic road trip can be exhausting; however, we are here to help you figure what direction to point your car in, and what to do when you've arrived. We selected four of the best road trip destinations in the United States. They are all fascinating, and each is deserving of your visit.
1. Outer Banks, North Carolina
(See Outer Banks travel guide)
The Outer Banks is a 200-mile-long string of narrow peninsulas and a series of barrier islands that extend off the coast of the U.S. state of North Carolina. If visions of Nicholas Sparks books come to mind, it isn't surprising.
Drive through this collection of sand bars, and you'll be coasting along a strip of land that separates the Atlantic Ocean from the mainland. This area is full of open-sea beaches, state parks, and shipwreck diving sites that make for an attractive vacation destination.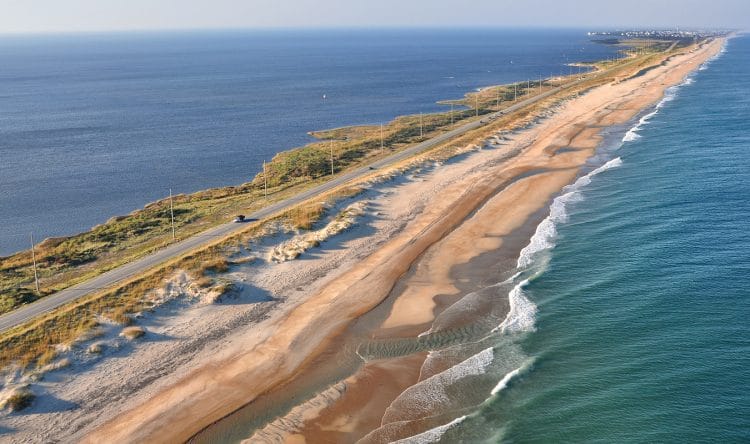 From north to south, explore the Northern Beaches, Roanoke Island & Dare Mainland and Hatteras. Bridges may connect them, but each land mass has a uniqueness you won't want to miss. The history, geographical features, and culture make for three different and exciting vacation spots.
The Northern Beaches burst with towns ideal for shopping, dining, lounging on the beach and people watching. Roanoke Island, on the other hand, makes for a quieter, quaint and more relaxed escape. This pedestrian friendly town was the site of England's first settlement attempt in the New World, an endeavor sponsored by Sir Walter Raleigh and often referred to as 'the Lost Colony.'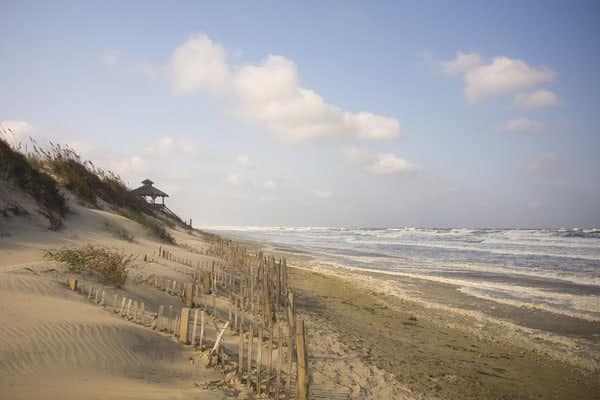 Want to escape from it all? Hatteras Island is the ideal destination in the Outer Banks. Hatteras is a quiet location perfect for enjoying land devoted to sand dunes and sea oats. It offers a relaxing backdrop for creative types who want to explore, photograph or write.
2. Yellowstone National Park
(See Yellowstone travel guide)
Yellowstone National Park, established in 1872, is the first National Park in the United States. By driving the grand loop road, you can view the park from the comfort of your vehicle. You can also take a rest at one of the many roadside picnic areas there. For those who are hiking enthusiasts, the park has thousands of miles of trails from day hikes to back-country trips that require a pack and a plan. The main attractions, like Old Faithful, are located just off the main loop, which makes them easy to view for families with young children or vacationers with mobility limitations.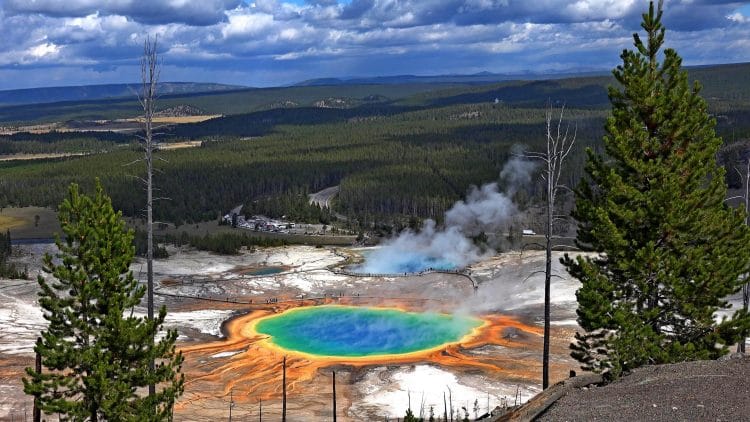 Here are a few must-do things at Yellowstone:
Observe colorful hot springs, fragrant mud pots, and geysers.
Take a hike to explore and photograph mountains, forests, and lakes.
Witness wildlife (from a distance) and keep a tally of how many of each animal species you see. Keep children and teens interested and involved while site seeing.
Have a lot of vacation time you need to use up? Visit Yellowstone again during the winter season to see the transformed beauty of a frost-covered wonderland.
3. Memphis, Tennessee
(See Memphis travel guide)
Memphis, a city on the Mississippi River, in southwestern Tennessee is the home of the Blues and the birthplace of Rock 'n' Roll.
Well, we chose this city as one of the destinations for a lot of good reasons. It is rich in music, history, food and hospitality that's why visiting it is a MUST. Get ready to take in blues, soul and rock music history & some BBQ!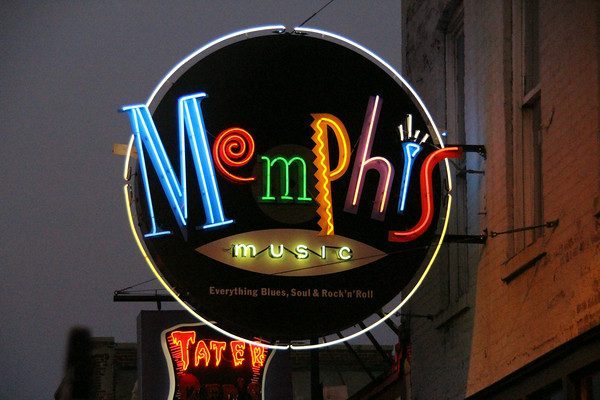 We all have different preferences, but there are a lot of things you can do in Memphis. Whether you decide to lounge on the banks of the mighty Miss with a tall glass of sweet tea, gorge on some of the best barbecue food in the world, or soak in the sounds of soul on Beale Street--you're in for a treat.
The city is famous for the influential strains of blues, soul, and rock 'n' roll that originated there. Elvis Presley, B.B. King and Johnny Cash recorded albums at the legendary Sun Studio, and Presley's Graceland mansion is a popular attraction. Other music landmarks include the Rock 'n' Soul Museum, Blues Hall of Fame and Stax Museum of American Soul Music.
Explore the sites, sounds, and flavors of Memphis, Tennessee, for a jaw-dropping trip sure to appeal to your senses.
4. Pittsburgh, Pennsylvania
(See Pittsburgh travel guide)
The last of our recommendations is the city of Pittsburgh, and it is one of our top picks for many reasons. It is a city in western Pennsylvania at the junction of 3 rivers, and those rivers are the reason why there are over 400 bridges within the city boundaries.
Pittsburgh is currently named as one of the "Best Places to Travel in 2016" by Travel + Leisure. It is also rated as the nation's "No. 1 Food City" by Zagat and named among in TripAdvisors "Top Destinations on the Rise" list. It's obvious to see why everyone's talking about the city of bridges.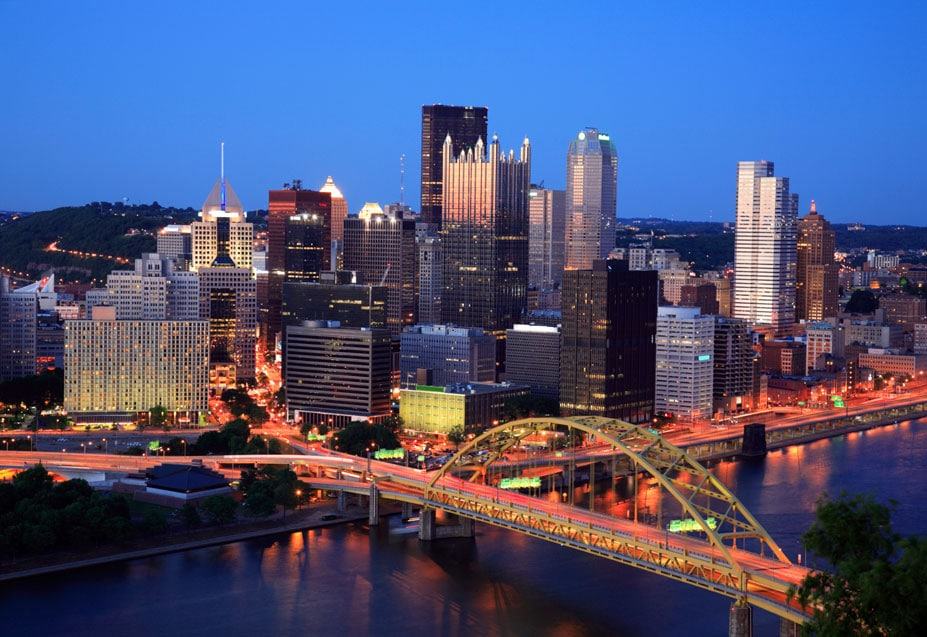 Notable attractions and facilities, award-winning eateries and world-class accommodations are among the biggest draws. There are many museums and attractions to appeal to various interests: the zoo and aviary are excellent for families, Carnegie Museum of Natural History and Carnegie Museum of Art, and the Botanical Gardens. In the North Shore neighborhood, you'll find Heinz Field football stadium, PNC Park baseball stadium, and if you prefer art over sports, you won't want to miss the Andy Warhol Museum.
Get out there and road trip.
Always remember to live in the moment. It isn't about speeding ahead; it's about fun, sights aplenty and collecting stories to tell others for years to come. Our summer road trip can't come soon enough!