This shop has been compensated by Collective Bias, Inc. and its advertiser. All opinions are mine alone. #ForgetAllergies #CollectiveBias
I have allergies. Always have, probably always will. It's not always fun, but luckily I do manage to make the most of my days and remember to pick up Xyzal® Allergy 24HR at CVS once a month or so.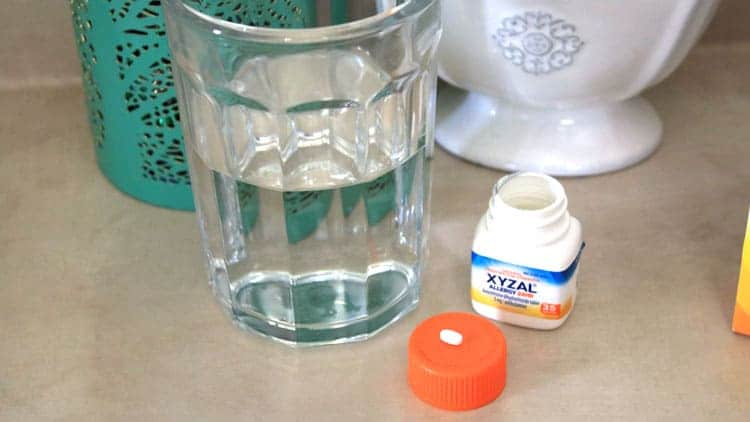 If you suffer from allergies, you know what I'm talking about here. The constant battle to mask the symptoms of allergies and carry on with everyday life. You've got work, family, kids activities and then you have your own friends to make plans with. It's so easy when allergy season hits to let some of that slide to the back burner, grab a box of tissues and suffer in silence.
For me, in between food blogging and planning my next travel adventure, I like to garden. I wouldn't say I'm a great gardener, but this year I've started an indoor herb garden. Me and indoor plants don't always click. You have to have that perfect amount of watering to keep the plant hydrated without excess water that would lead to molding. Mold=allergy suffering. Yep, that's my life. It's a constant cycle.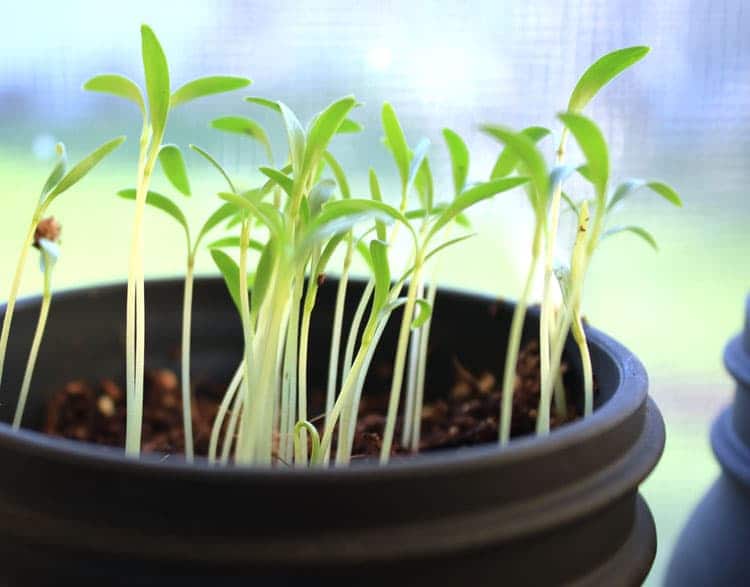 But, thankfully–suffering with allergies isn't something that we have to do at all. I've been so happy since starting to use Xyzal® Allergy 24HR Relief  because it helps with all my symptoms: sneezing, itchy watery eyes, and that runny nose that happens when I'm sleeping. I can't even explain how happy I am to have these symptoms gone.
So, when my symptoms are all in check, you might find me cooking up something fab in the kitchen like my Low Fat Banana Bread or my favorite Chicken Salad.
5 Ways to Beat Allergy Suffering
Stay hydrated. This should go without saying, but when you're suffering from allergies staying hydrated is even more important!
Be active! Yes, allergy suffering can certainly get you down. The more active you are, the better you will feel.
Routine. Stick to your routine. Do you have a workout program that you like to do? Modify it a little if you need to in order to still do it, but sticking to your routine will help you feel in control of your allergy symptoms.
Get plenty of rest. While staying active and getting exercise are important when you're battling allergies, getting a good amount of sleep will help your body feel rejuvenated.
Xyzal® Allergy 24HR Relief. This allergy medicine has done wonders for my allergy suffering!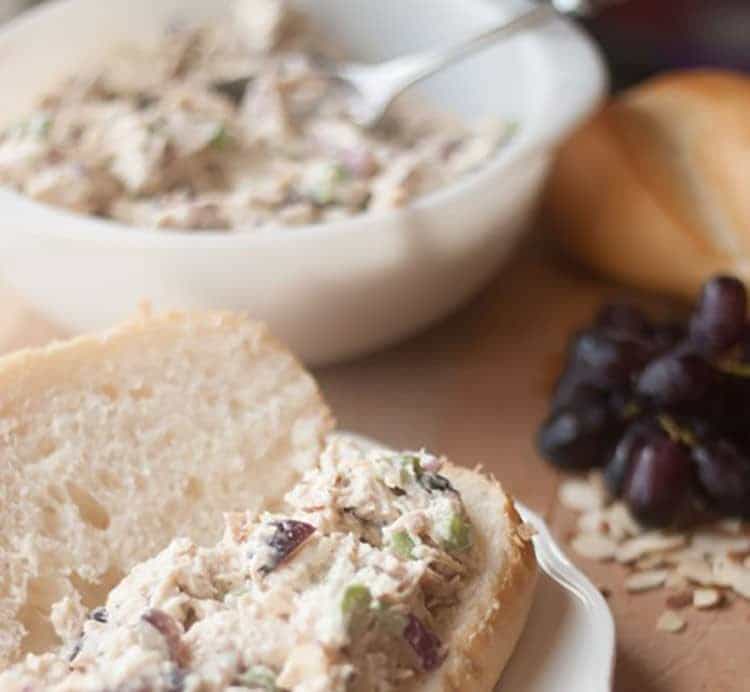 I'm one of the not-so-lucky allergy sufferers who is graced with year-round allergies–hello lovely dog of mine and the the never-ending amount of dust you track in.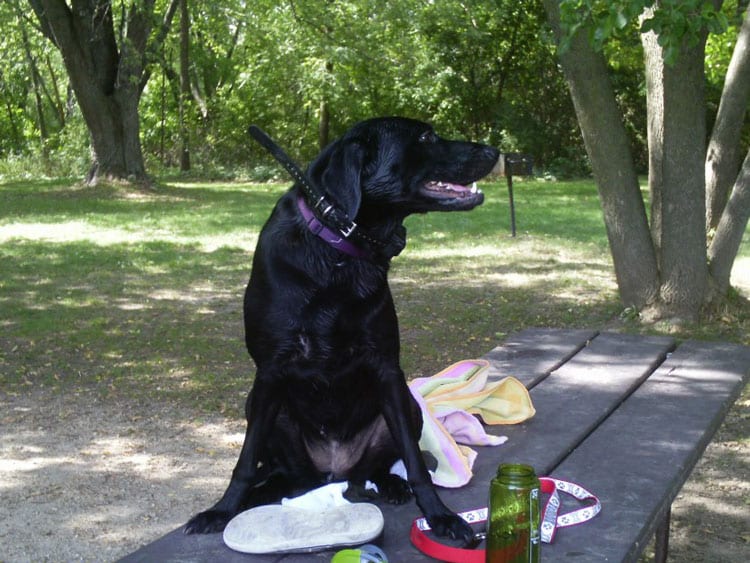 I'm glad that I can run to CVS and pick up Xyzal whenever I run out. It comes in a convenient 10 count, as well as 35, 55 and 80 counts.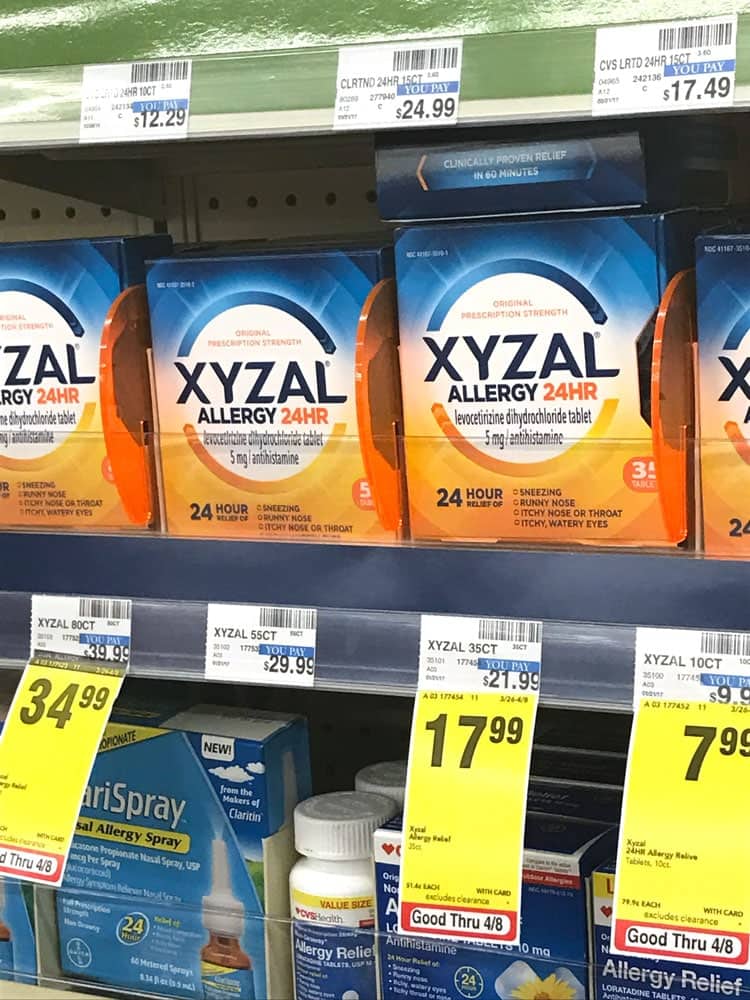 Allergies-How Do they Affect Your Life?
If you're at all like me, allergies affect your life in all sorts of ways. Since I'm a year-round allergy sufferer, I have indoor and outdoor allergies. Dust, mold, pet dander, grass, pollen–all of these things can affect you even if you are just allergic to them a little bit. When several allergens are present and stacked up together–well, that is going to cause a fun reaction that is probably going to need allergy medicine. There's no getting around it.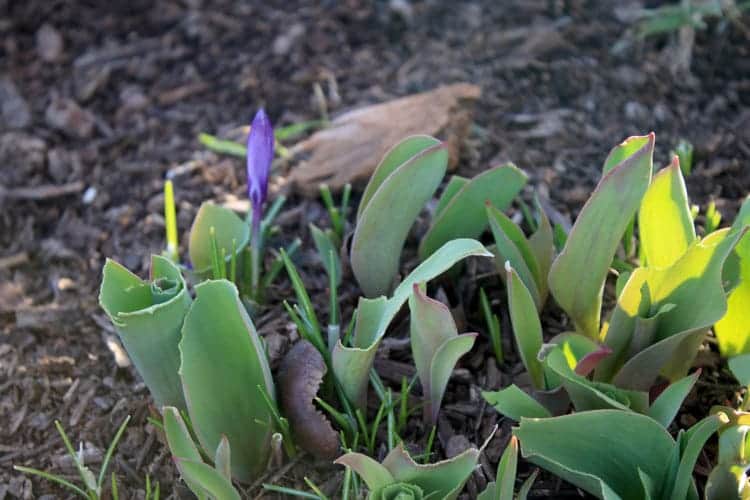 No matter how bad my allergies are bothering me–when spring hits I want to be outside enjoying life…cleaning up my flower beds and so on. Finding an allergy medicine that provides 24-hour allergy relief that doesn't fade was at the top of my list when I was looking for an allergy medicine. Now that I've found it…I can get back to cleaning out my garden and start thinking about what I'm going to plant this year.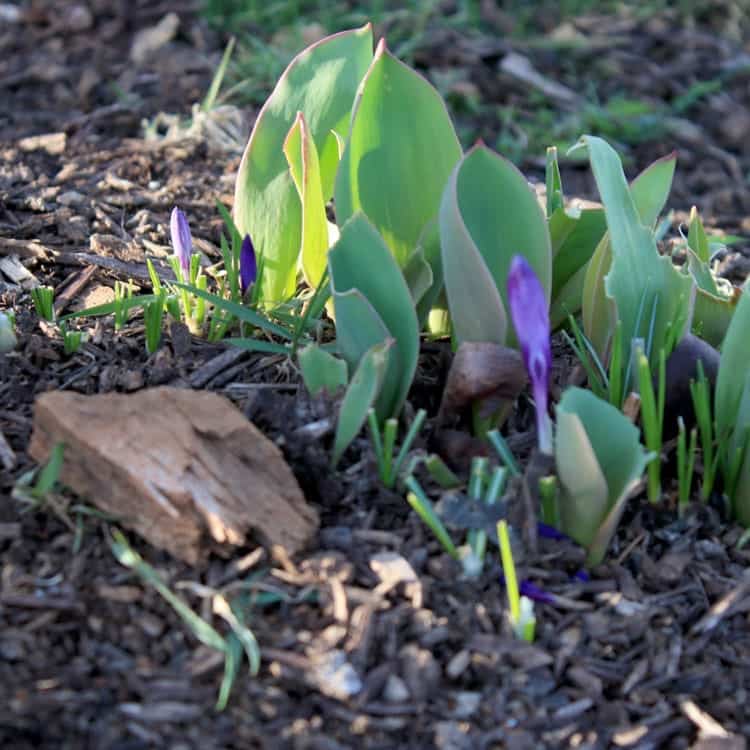 Not only that, but Xyzal is available without a prescription, which is huge! Seriously.
When we are busy living our lives, we want to be present doing the things we love. We don't want to have to step back and take a break and let our allergies take over.
Xyzal Helped Me Be More Productive
Let's face it–when allergies aren't a concern, sleep comes easier. That's exactly what I noticed with Xyzal. Once I started taking Xyzal before bedtime, I started sleeping better due to my allergy relief, waking up more rested and became more focused. And you know what? A rested, more focused person is so much more productive.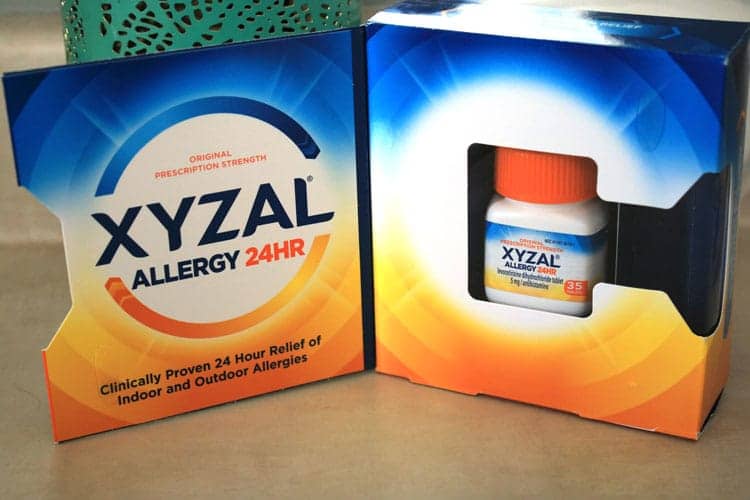 Goodbye tossing and turning. Goodbye restless, groggy allergy head when I'm trying to get work done during the day. Hello to productivity and meeting my goals. This is they way to live!
If you haven't tried Xyzal® Allergy 24HR, I highly recommend it, based on my own personal experience with it. Xyzal® Allergy 24HR is a newly available over the counter allergy product providing continuous all night, all day allergy relief. It's clinically proven to start offering allergy relief in 60 minutes and is available over-the-counter at full prescription strength. Personally, I love that I got rid of the sneezing, runny nose, itchy watery eyes and itchy nose and throat symptoms of allergy suffering once I found Xyzal.
NOTE: Read product labeling for Xyzal® Allergy 24HR and use as directed. Xyzal® Allergy 24HR is NOT a sleep aid, is not directly responsible for a good night's sleep.
How do you stay on top of your allergies to stay productive?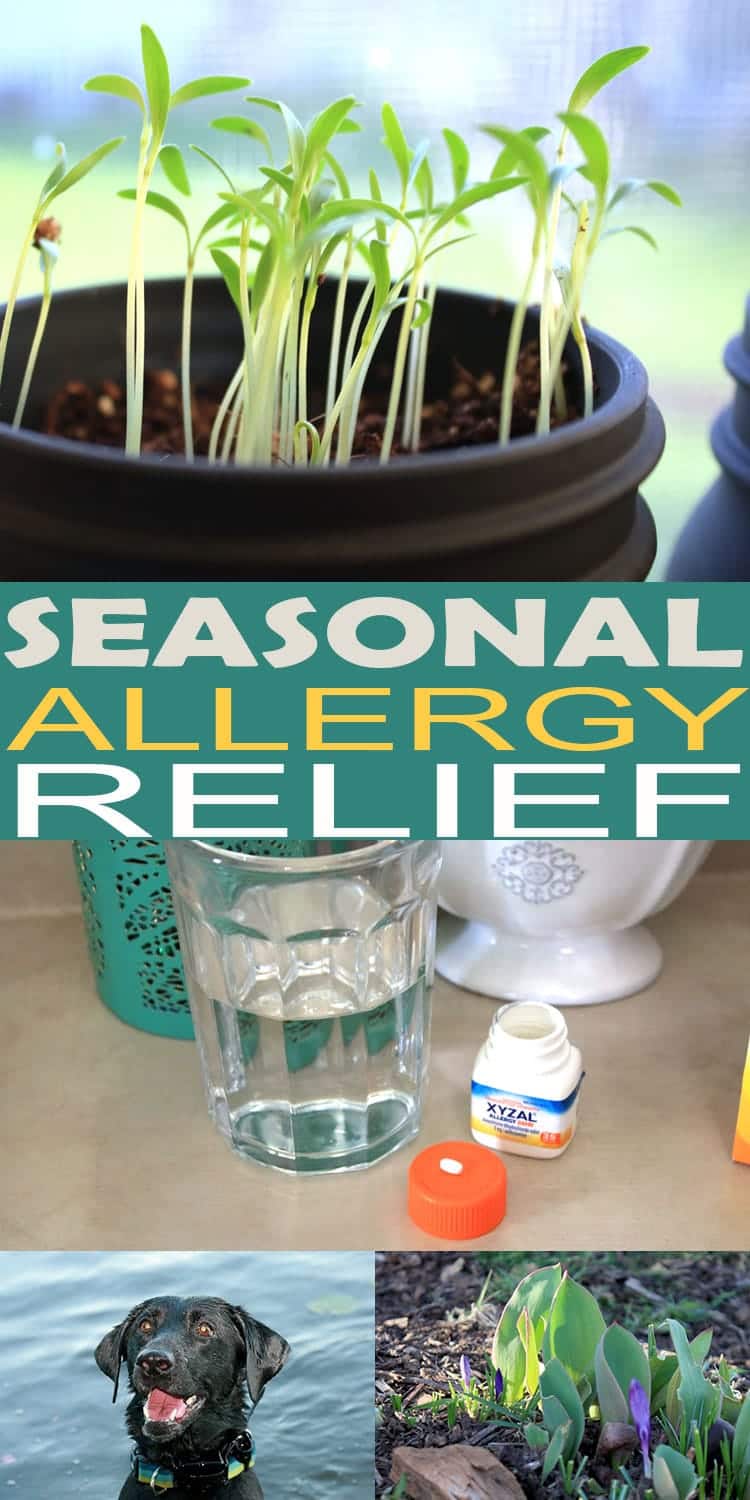 The following two tabs change content below.
Latest posts by Jessica McCoy (see all)