Our Weekly Guide to Maintaining Order in Your Abode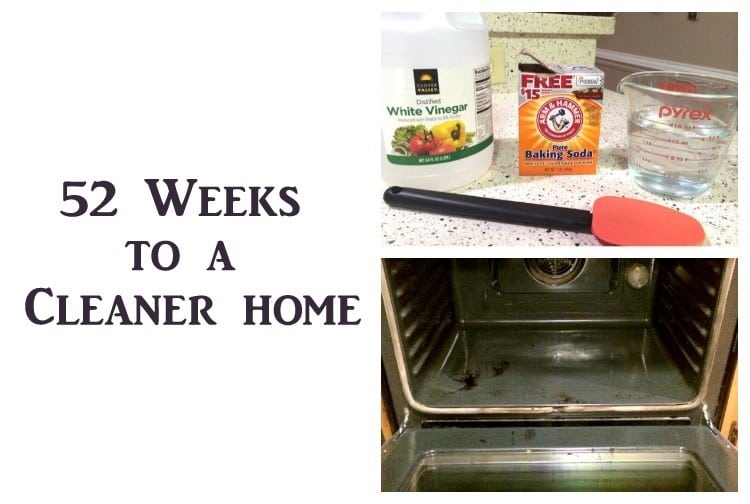 If you constantly notice things around your house that haven't been cleaned in, well….ever
If you spend more time searching for your kids' shoes than they spend wearing them
If your ceiling fans look as if they're modeling wool sweaters
If your cleaning routine requires a HAZMAT suit
If you wipe up a spill in the kitchen and accidentally create a noticeable "clean spot" compared to the rest of the floor
If you've ever thought that moving to a new home might be easier than cleaning your existing one
If you've ever considered harvesting the fungi in your bathroom rather than scrubbing it with bleach
If the bottom of your oven contains petrified remnants of the last six Thanksgiving dinners plus everything you've cooked in between
If you feel good about your home's cleanliness, but would still like practical pointers every so often…..then 52 Weeks to a Cleaner House is for you.
Did I mention the oven? Yep, that's a good place to start our series since you might've used it quite a bit over the holidays.
How to Clean Your Oven with Baking Soda and Vinegar
If you own a self-cleaning oven, then you won't really need this tutorial, unless you and your oven have different definitions of "clean."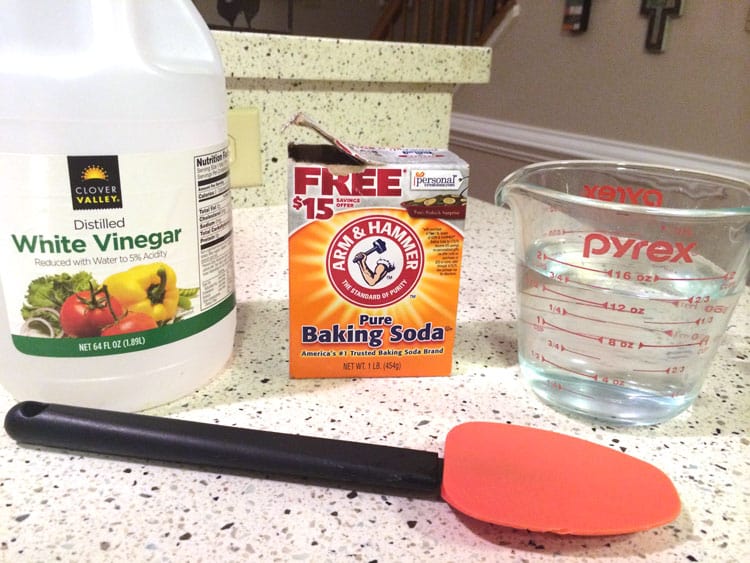 What You'll Need
Baking Soda
Vinegar
Water
Sponge for scrubbing stuck-on food
Small towel or cloth for wiping surface
Rubber gloves (optional)
(I prefer to use natural cleaning products like baking soda and vinegar whenever I can. They're better for the environment. Plus, the pungent, eye-burning chemicals in spray-on oven cleaners make me lightheaded.)
Remove the oven racks and anything else that isn't built-in. (Some people use their ovens for extra storage.)
In a bowl, mix about four cups of baking soda with 1.5 cups of water to form a paste that looks sort of like whipped cream. (Try to resist the urge to taste it.)
*For particularly stubborn dried on splatters, mix your baking soda with white vinegar instead of water. (Be prepared for it to rapidly foam out of the mixing container.) Pour mixture on problem areas and wipe clean again after a couple of hours.
 Using a large spoon or spatula or even your hands, spread the baking soda mixture throughout the surface of your oven, even the inside of the oven door.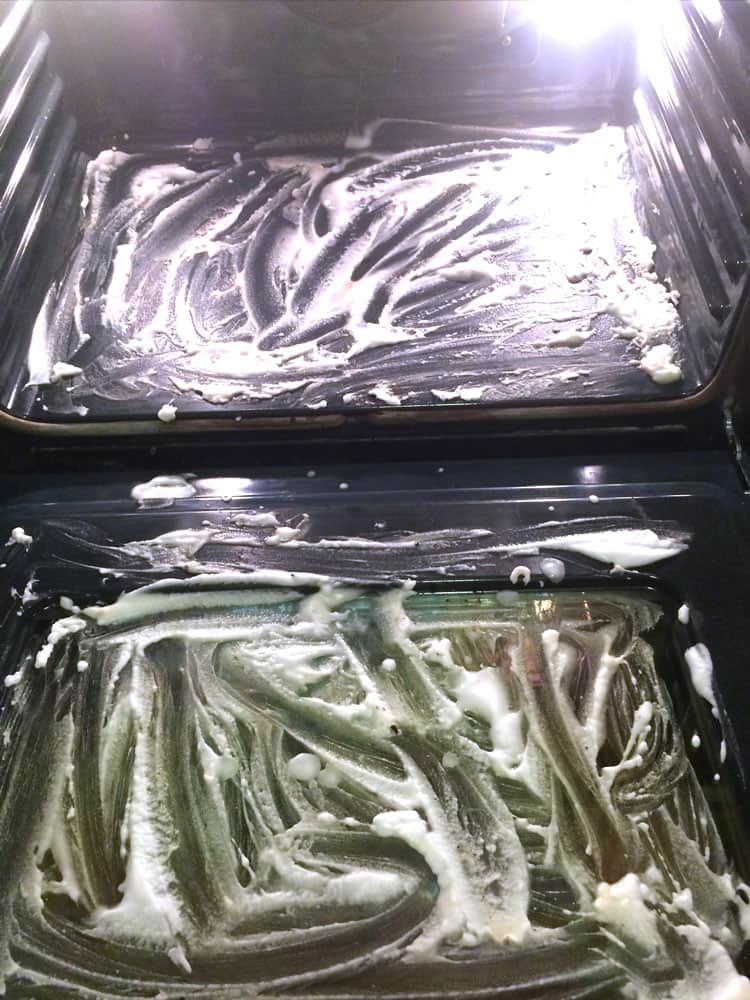 Allow the mixture to sit for two hours to overnight. The baking soda needs a little time to loosen those tough stuck-on food particles. (Your lovely white paste will start to turn light brown.)
After enough time has passed, use a damp cloth to wipe out the used baking soda paste from your oven's interior and inside the door. Some of the paste might've dried to the surface, so a little sponge scrubbing may be necessary.
Clean the oven racks (if needed) by scrubbing them with hot water and baking soda.
Reinsert oven racks (and anything else you keep in the oven).
Invite friends over to look inside your sparkling clean oven. (It'll make them super jealous.)
Stay tuned for more great tips in the weeks to come.  Don't forget to Subscribe to our 52 Weeks to a Cleaner House Series, to stay in the loop.  You'll get a weekly email reminder that will help you stay on target with your new cleaning goals.  See you next week!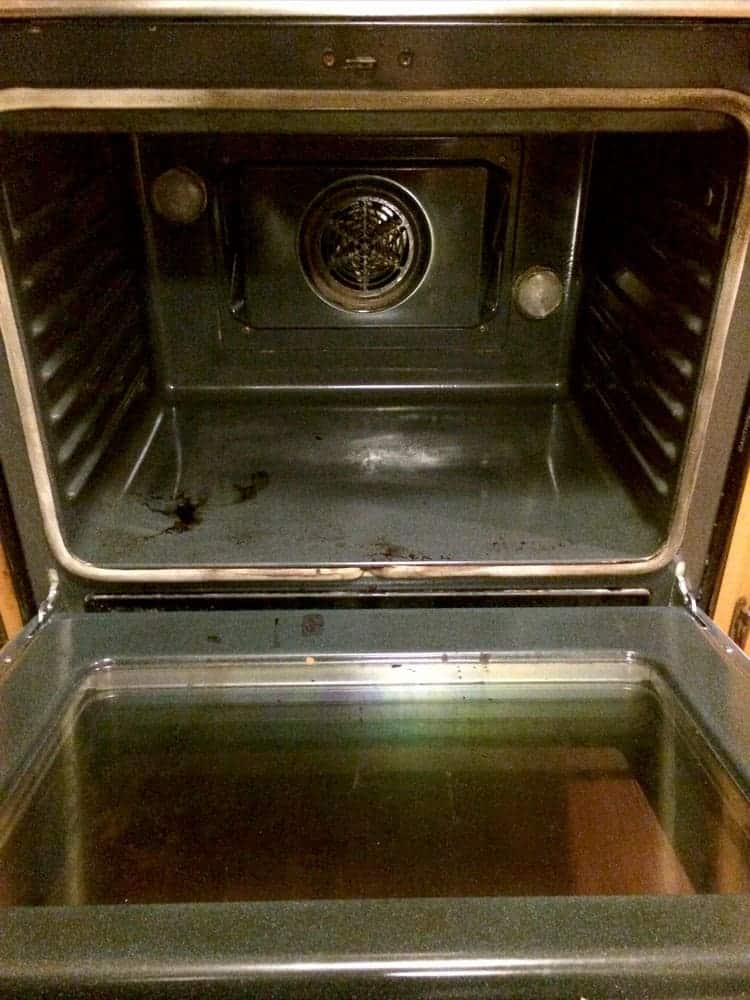 The following two tabs change content below.
Angela Weight is an award-winning journalist, blogger and somewhat motivational speaker, originally from Wrightsville, Georgia and currently living in Richmond, Virginia. Her laugh-out-loud accounts of life's ironies and irritations can be found on her blog angelaweight.com aka
Sanity Waiting to Happen
. You can also find Angela on
Instagram
and
Pinterest
.
Latest posts by Angela Weight (see all)