Thank you for joining us for week #26 of 52 Weeks of No-Repeat Meal Plans.  We have been searching for exciting new meals ideas to bring you have have to send a loud shout out and thank you to everyone who has been linking up such inspiring dishes on Wonderful Food Wednesday.  Many of the recipes we feature each week are recipes that have been shared with us on one of our weekly WFW parties.  It is just another great resource for great dinner, breakfast, lunch and dessert ideas.
We are SO excited to announce that we have completely REVAMPED 52 Weeks of No-Repeat Meal Plans! In the next few weeks we will be rolling out our new meal plan offerings, and we couldn't be more thrilled to share them with you.
Need some recipes to tide you over?
Because we need you to wait just a few more weeks,
And to show how much we appreciate you…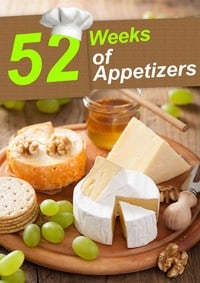 We're offering 52 Weeks of Appetizers for 99 cents.  That's 52 super yummy starters for less than 2 cents a piece!
And… we're cutting the price of 52 Weeks of Slow Cooking down to just 99 cents as well.  We've put together 52 Delicious Slow Cooker Recipes, to help ease the pain of having to wait a few more weeks for our new and improved meal plans to start back up. 
They will make easy weeknight dinners super simple.  Call us crazy, but we like to share.
Are you following All She Cooks on Pinterest?  We pin many quick and easy dinner ideas each week, as well as pinning recipes that are featured on All She Cooks.  It's a great way to keep up with what is being added to our Recipe Index!
Ready to get started with this week's meal plan?  We've lined up some amazing choices for you!  I hope you're ready for some apples.  And there's always room on a meal plan for more soup.
Dinner ideas:
Chicken Pasta in Tomato Cream Sauce
Jalapeno Popper Chicken Quesadillas
Pineapple Sweet and Sour Chicken Recipe
Breakfasts: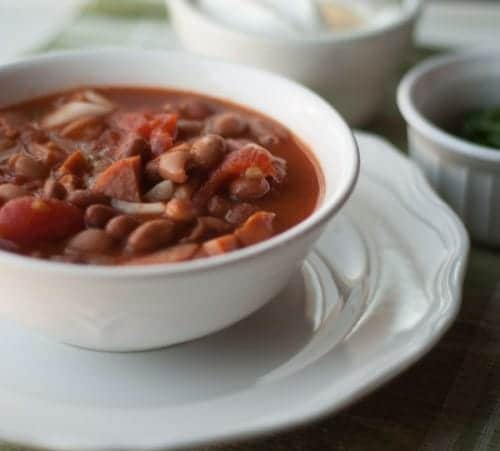 Lunches:
Israeli Couscous with Grilled Vegetables
No Fuss Bacon Tomato and Cheese Cups
Strombolli Give Your Pizza a Twist
Capellini Pomodoro with Italian Herb
Desserts:
The following two tabs change content below.
Latest posts by Jessica McCoy (see all)