Welcome to another week of 52 Weeks of No-Repeat Meal Plans!  We've hit Week #10, so we're nearly 1/5th of the way through our year of meal plans.  Time flies when you're having fun… or planning meals.  This week you will see a lot of chicken recipes.  I didn't really plan it that way, but for some reason I was drawn to chicken recipes when deciding what to add to the meal plan.  While there is a lot of chicken, it is cooked up in a variety of ways so it doesn't get boring at all.  Keep this meal-plan on hand to use again when chicken goes on sale, because that is a great time to use it!
 We are SO excited to announce that we have completely REVAMPED 52 Weeks of No-Repeat Meal Plans! In the next few weeks we will be rolling out our new meal plan offerings, and we couldn't be more thrilled to share them with you.
Need some recipes to tide you over?
Because we need you to wait just a few more weeks,
And to show how much we appreciate you…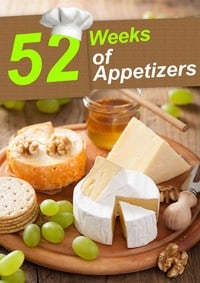 We're offering 52 Weeks of Appetizers for 99 cents.  That's 52 super yummy starters for less than 2 cents a piece!
And… we're cutting the price of 52 Weeks of Slow Cooking down to just 99 cents as well.  We've put together 52 Delicious Slow Cooker Recipes, to help ease the pain of having to wait a few more weeks for our new and improved meal plans to start back up. 
They will make easy weeknight dinners super simple.  Call us crazy, but we like to share.
Dinner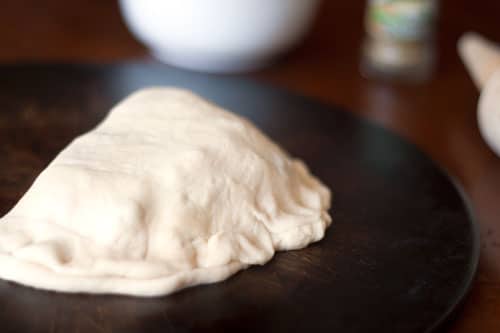 Lunch
Barley and Black-Eyed Pea Salad from Betsy Life
Quinoa and Black Beans from BEYOND Diet
Breakfast
Healthy Yogurt Breakfast Parfait with Blueberries and Granola from Cookin' Canuck
Healthy Breakfast Hash from GreenLiteBites
Chiles Rellenos Casserole from Good Housekeeping
Snack/ Dessert
Red Peppers and Cucumbers with Ranch Dip
Cinnamon Sugar Tortilla Chips with Strawberries and Whipped Cream
Crackers with Cheese

Peach Crisp

(substitute the apples in this recipe for peaches)

Grapes and Berries
Applesauce with Cinnamon
The following two tabs change content below.
Latest posts by Jessica McCoy (see all)