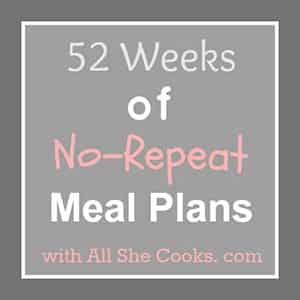 Welcome to Week #3 of 52 Weeks of No-Repeat Meal Plans.  I hope you're all enjoying the meal plans.  If you are on the email list, you can save the weekly PDF file to your computer for a quick resource, and/or print it out.  If you aren't on the email list, you can sign up here:
What would you like to see more of? 
Our meal plans are designed to offer you a lot of options… some new, and some that you've surely tasted before.  Ultimately, the goal is to bring you recipes that the average home cook can prepare without stress, while offering some new choices to expand your horizons.
Healthy choices
More produce
Variety of meats, poultry and fish
Remember:
You can normally make a recipe healthier by substituting ingredients.  (Use ground turkey instead of ground beef, low fat dairy instead of regular, etc., whole wheat when available).
We are working on a way to include nutritional information with the meal plan, and will let you know when this becomes available.
New this week:
We are now including 7 Snack ideas.  3 of these will continue to be sweets… but just because they are on the meal plan doesn't mean you have to make them!   The other 4 snack ideas will be healthy options, because we all need to eat healthy.  Many of these will not include a recipe because they are simple: fresh veggies and dip, fruit, pretzels, etc.
To help support 52 Weeks of No-Repeat Meal Plans, we will be including an affiliate link here and there.  We will let you know when we do, but this will help to assist our work in bringing you this free service.
This week's affiliate ad:
Redbox Instant is a new alternative to Netflix, with the added bonus of having 4 Credits each month to use at the Redbox kiosk!  Of course, you can also reserve movies right from your computer or smartphone.  We do that every time, which makes picking movies up at the kiosk even easier.  As if it wasn't easy enough!  I can't say enough good things about Redbox, and now that I'm trying out Redbox Instant myself… well, it's just as good as I thought it would be.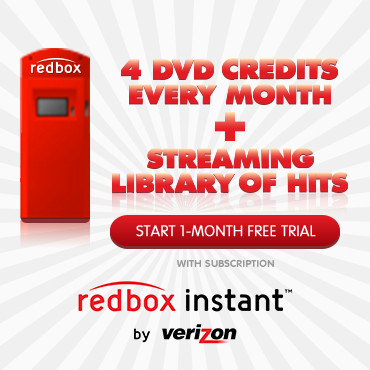 Week # 3- 52 Weeks of No-Repeat Meal Plans
5 Breakfasts:
3 Lunches: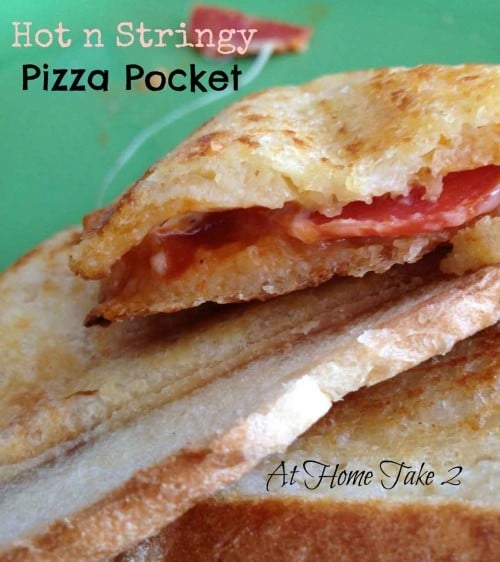 7 Dinners:
7 Snacks, (including simple healthy choices):
Apple Slices with Peanut Butter- core and slice apple and serve with peanut butter
Mint Cheesecake Cups– use light cream cheese and reduce the sugar for for a lower-calorie option
Fresh Veggies with Ranch- use the Produce Prep method and save time.
Fresh Fruit or Berries
Popcorn or Pretzels
The following two tabs change content below.
Latest posts by Jessica McCoy (see all)