Happy Friday y'all!!  Jaime here hanging out with ya today!  I know y'all are kinda used to seeing my name floating around these parts, between being a co-host with Jessica for Wonderful Food Wednesday, I'm also Jessica's VA & now I'm a round up contributor for her!!
With Halloween fast approaching, you've probably got costumes & candy on the brain and probably somewhere in the back of your mind you keep saying to yourself "don't buy too much candy because you don't want to get stuck with all the leftovers"!  Well have no fear ~ I've rounded up 75 recipes to help you get rid of any leftover Halloween candy you might have!
But if all else fails, I'll send you my mailing address 😉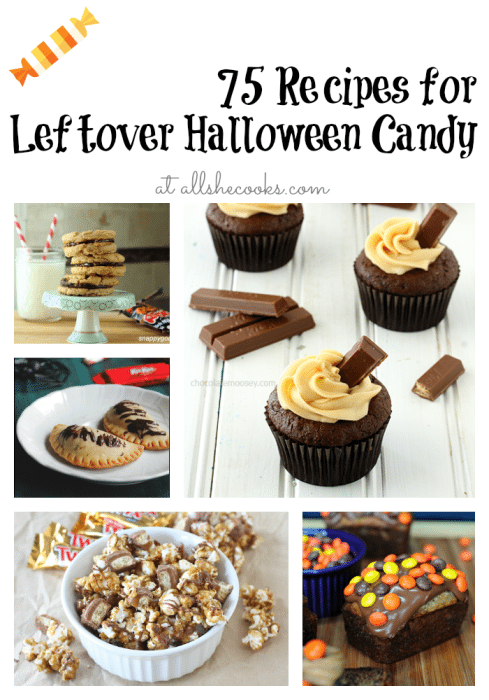 The following two tabs change content below.