Old Town Albuquerque
This week I chose Albuquerque -- or I should say my husband chose it -- as my featured city.  We are getting our Breaking Bad fix through Better Call Saul, so Monday nights we are back in the desert.  A silly reason to chose a foodie travel destination, perhaps, but boy oh boy, does New Mexico have a cuisine all its own.  So do you want your Albuquerque cuisine red or green or maybe even Christmas?   Be prepared for this question.  Red means red chile, green means green chile, and Christmas means a combination.
Some Regional Favorites and Where to Eat 'Em:
Aldovado at El Modelo:
El Modelo began in a three room home in 1929. One room of the house became the "factory" where Mrs. Carmen Garcia made tortillas by hand. She would get up every morning at 2:00 am and have them ready to sell for breakfast.  The tortilla business proved to be successful so Mrs. Garcia expanded into tamales.  By 1947, Mrs. Garcia had outgrown her one room operation. She moved her family and built the present day El Modelo where the three room house once stood.  These days at El Modelo you can get anything from green chile stew to huevos rancheros to one of New Mexico Cuisine's classic dishes, carne aldovado.
Carne aldovado consists of cubes of pork that have been marinated and cooked in red chile, garlic, and oregano.  In many New Mexican restaurants you can get it on it's own as an entree or find it served on top of everything from enchiladas to stuffed sopapillas (more on those shortly).
Carne Aldovado
Biscochitos at Golden Crown Panaderia:
Biscochito
s
Biscochitos are anise flavored cookies, sometimes made with lard.  They were developed by the first Spanish colonists in what was then known as Santa Fe de Nuevo Mexico.  They are New Mexico's official state cookie.
Golden Crown Panaderia is a old fashioned neighborhood bakery in the Albuquerque old town area.  You'll find many regional baked goods here including: New Mexico green chile bread, bolillos, empanadas and, of course, biscochitos,  -- original, chocolate, sugar free, cappuccino, blue corn . . .  This tiny non-descript place in a mostly residential area has been a favorite of locals for over 25 years.
 Navajo tacos at Church Street Cafe:
Church Street Cafe Patio
Tucked away off the plazza in Old Town, Church Street Cafe is located within the Casa de Ruiz, which was built during the founding of Albuquerque sometime after 1706. This would make Casa de Ruiz the oldest residence in Albuquerque and one of the oldest structures in the state of New Mexico.  These days the ancient adobe home has been transformed into a charming restaurant offering authentic New Mexican cuisine and ambiance.  Sit on the patio and enjoy birds flying around the waterfall while enjoying Sangria with enchiladas smothered in green chile or homemade calabacitas, or Navajo tacos.
Navajo tacos are a taco on Native American fry bread, rather than a tortilla.  At Church Street Cafe your fry bread will be topped with beans, beef, cheese, lettuce, and tomatoes.
Navajo Tao
 Green Chile Cheeseburger at Blake's Lotaburger:
Blakes Lotaburger
Widely considered the New Mexican variety of cheeseburger, green chile cheeseburgers are regular hamburgers that are topped with melted cheese and either whole or chopped green chile. The flavor is very distinctively New Mexican.
Blake Chanslor first introduced the Lotaburger in 1952 from a simple little hamburger stand in Albuquerque, New Mexico. Today, Lotaburger locations can be found throughout New Mexico and in El Paso, TX. Many give credit to Blake's Lotaburger for introducing the green chile to the hamburger.  They use only New Mexican grown green chile.  Not in the mood for a green chile burger? Try Blake's "special recipe" chili con carne, or award-winning breakfast burritos.
Stuffed Sopapilla at El Patio:
Stuffed Carne Adovada Sopapilla with Red Chile Sauce
Sopapillas means "little pillows" and in my neck of the woods they are a puffed, fried bread served with honey.  But in New Mexico there are way more options.  You can get them as a desert or served plain with soups like posole and menudo or you can get them stuffed with meat, beans, cheese and chile sauce.  My mouth is watering.
At El Patio there are several options: a sopapilla stuffed with beans, served with potatoes and beans, a sopapilla with red or green chile, a sopapilla with huevos rancheros, sopapilla with enchiladas, and many, many more including the one pictured above, the stuffed carne adovada sopapilla.  Don't forget to bring cash, they'd don't accept credit cards.
Not going to have the opportunity of visiting the Southwest anytime soon?
Check out these great recipes that will bring the Southwest to you:
SOUTHWESTERN BREAKFAST SKILLET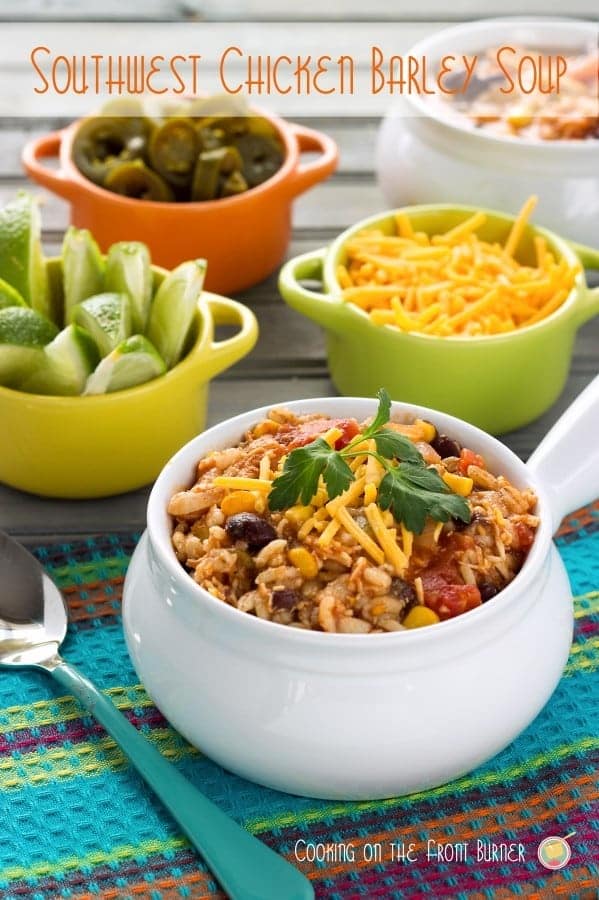 SOUTHWEST TWICE BAKED POTATO SKINS
Don't forget to check out some of our other great foodie destinations:
Dancers at a Basque Festival
WHICH "WAY" DO YOU WANT YOUR CINCINNATI CHILI
Two Way, Three Way, Four Way, and Five Way Chili
CHARLESTON–AUTHENTIC LOWCOUNTRY DINING
Wally Gobetz, Flickr Commons
Happy Eating,
Melanie