This is a sponsored post written by me on behalf of Stop & Shop for IZEA. All opinions are 100% mine.
You really can't beat grilling burgers on the 4th of July. Now, of course we're talking about mixing it up a bit with a different flavor of burger than we would typically prepare.
We love pizza around these parts, so a pizza burger is exactly what the doctor ordered.

All of the ingredients used in this recipe are available at Stop & Shop, which makes shopping easy and saves you time and money. And we all know a one stop shopping approach is the best way to handle shopping when you have a gazillion things going on and you really don't need to add yet another.
Get ready for your 4th of July celebration with calm. Focus on preparing yummy food and celebrating the day with your family and friends, because that is really what it is all about. And we can all but guarantee that you are going to have an amazing day, savor every last bite of your meal, and possibly–just possibly, come back for seconds.
Stop & Shop takes things a step further by providing you with recipes like this delicious Pizza Burger–affordable and easy to prepare recipes, which is an easy way to give variety to your guests.And variety–well, that's the spice of life–so you might as well live it up and enjoy every last bite.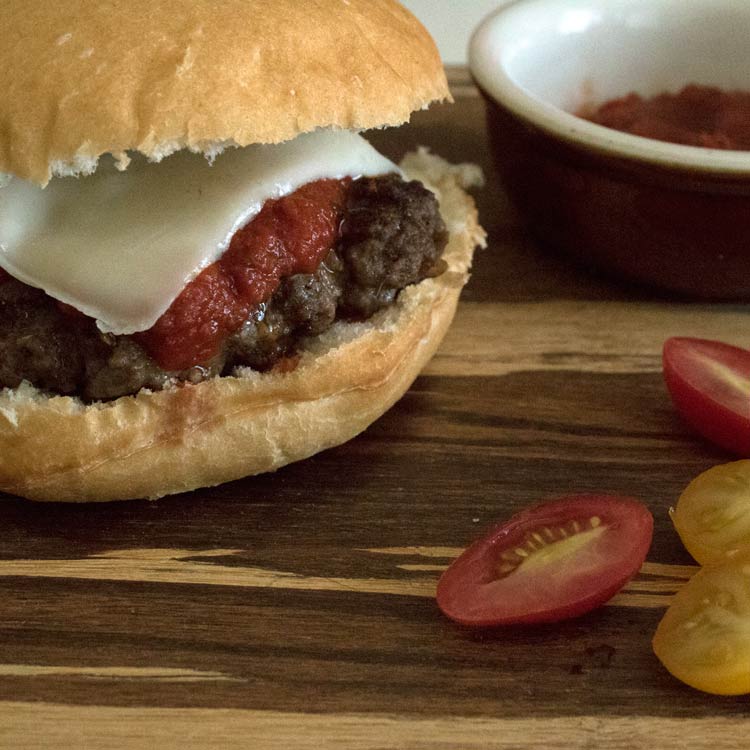 Don't forget to serve up several tasty side dishes for your 4th of July celebration. Still, we have no doubt that these NY Pizza Burgers will be the star of the show and that every person who tries one will absolutely rave about how good they taste.
We're talking about flavor that is worthy of bragging over–drooling even, but we'll try to control ourselves.
Since pizza happens to be a fan favorite around these parts, you'll often find us diving into a pizza recipe. We make Pizza Grilled Cheese (which is amazing by the way!), homemade pizza dough, pizza sauce, and you certainly cannot forget the pizza!
We even like to make Meatball Pizza. Because really–what's not to like? I mean…meatballs. And pizza. Right?
Yep, we weren't joking–at all–about our love for the fine delicacy that is pizza.
No matter what kind of hamburger you like to eat, these NY Pizza Burgers are worth a try. We're pretty sure that if you try it, you'll love it.
You've got to experiment with new-to-you recipes and find new flavors to enjoy from time to time. And while you might not be ordering frog legs and alligator off the menu–as we recently did when we visited the Everglades–you've simply got to try to open your mind a little when it comes to branching out and discovering new foods to try.
And if you try this yummy pizza burger, we promise to try something new to us–just to even things out a bit!
Check out this NY Pizza Burger , as well as many other summer grilling recipes that will have you ready to start your grill up and get cooking at the Stop & Shop Savory Recipe Center.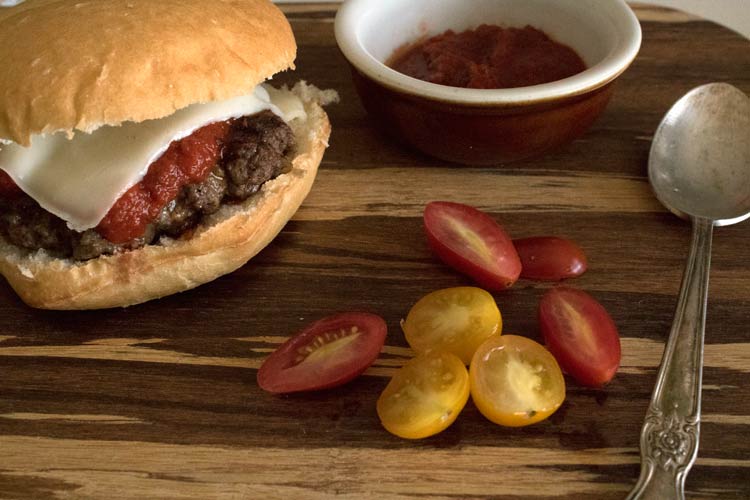 Save
Save
Save
The following two tabs change content below.
Latest posts by Jessica McCoy (see all)