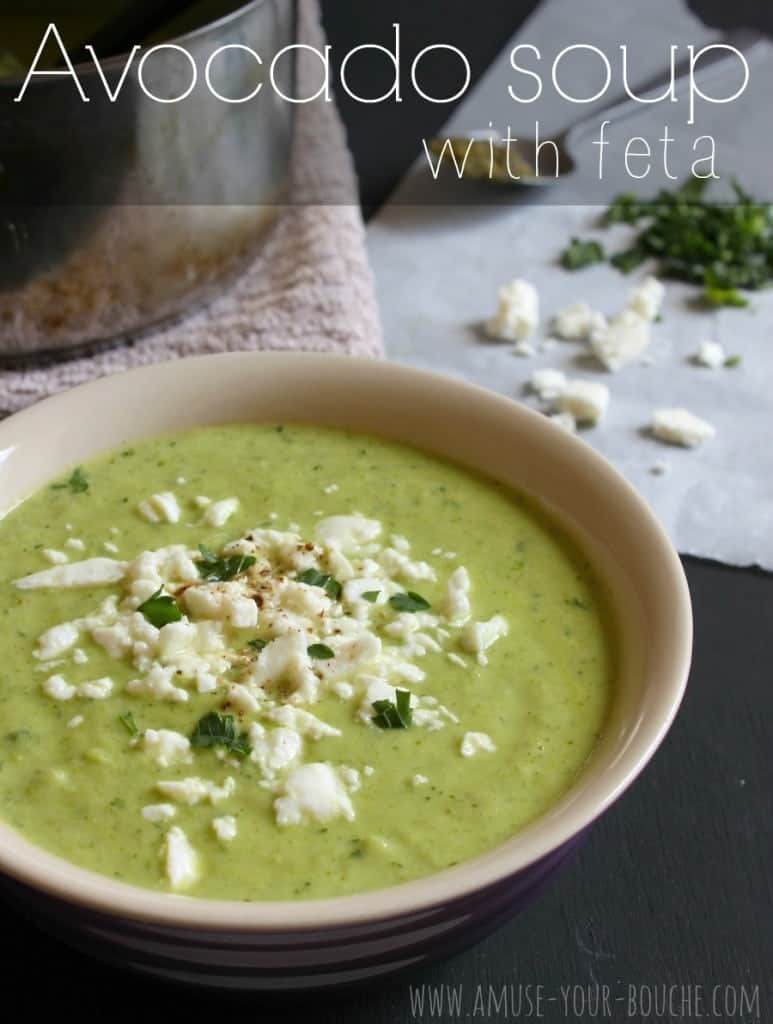 This recipe is shared from Becca at Amuse Your Bouche. She specializes in vegetarian cooking.
Today I've got an incredible recipe for you – avocado soup. With feta.
If you like this soup, you'll love these other avocado recipes like brie and avocado toasts or my avocado poppers.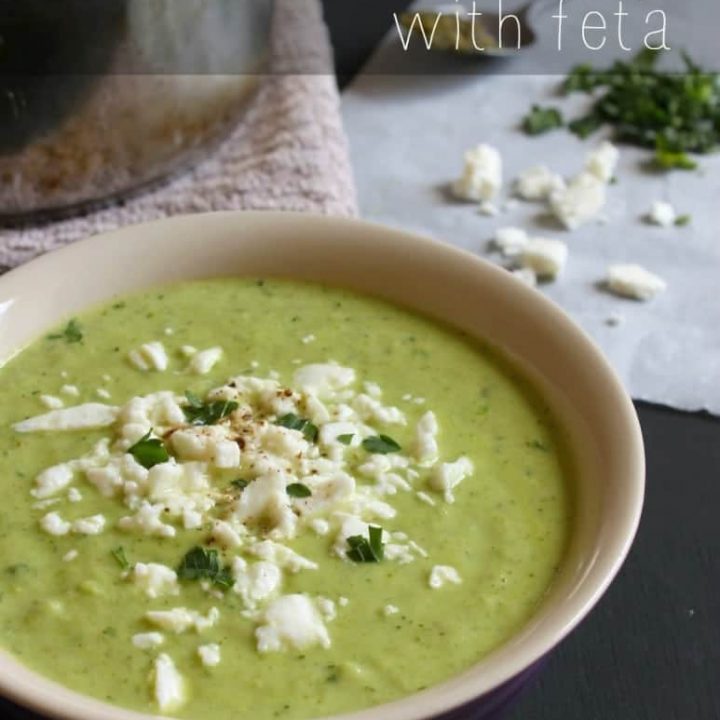 Avocado Soup with Feta
Ingredients
10g butter
1tbsp olive oil
2 spring onions, sliced
2 baby gem lettuces, roughly chopped
1 avocado, roughly chopped
350ml vegetable stock
1tbsp lemon juice
3tbsp frozen peas
1tbsp parsley, roughly chopped
1tsp basil pesto
Salt
Black pepper
40g feta cheese, crumbled
Instructions
Heat the butter and oil in a saucepan, and add the spring onions and baby gem. Cook for a few minutes until the onions are fragrant and the lettuce is just beginning to caramelize on the edges. Add the next 6 ingredients (avocado to pesto), and bring to a gentle simmer. Use your wooden spoon to mash the avocado a little.
After about five minutes, remove from the heat and use an immersion blender to blend the soup until smooth. Be thorough - you don't want any lumps remaining. Season to taste, and return to the heat if necessary.
Serve topped with the feta cheese and, if desired, more black pepper and parsley.