This post is sponsored by Shopko and all opinions are my own.
Hello Shopko, my old friend.
I'm so, so in love with this fun cabin-feel bedroom set that I picked up at Shopko a couple of weeks ago. I've been busy painting my bedroom getting ready for a new mattress to come in, so I thought–why not go ahead and treat myself to a new bedroom set at the same time?
Since in the Midwest, all I ever hear about are people going 'up North' for the weekend, I thought I might as well go with a Northwoods theme.
These sheets, comforter and velvet throw all fit together perfectly!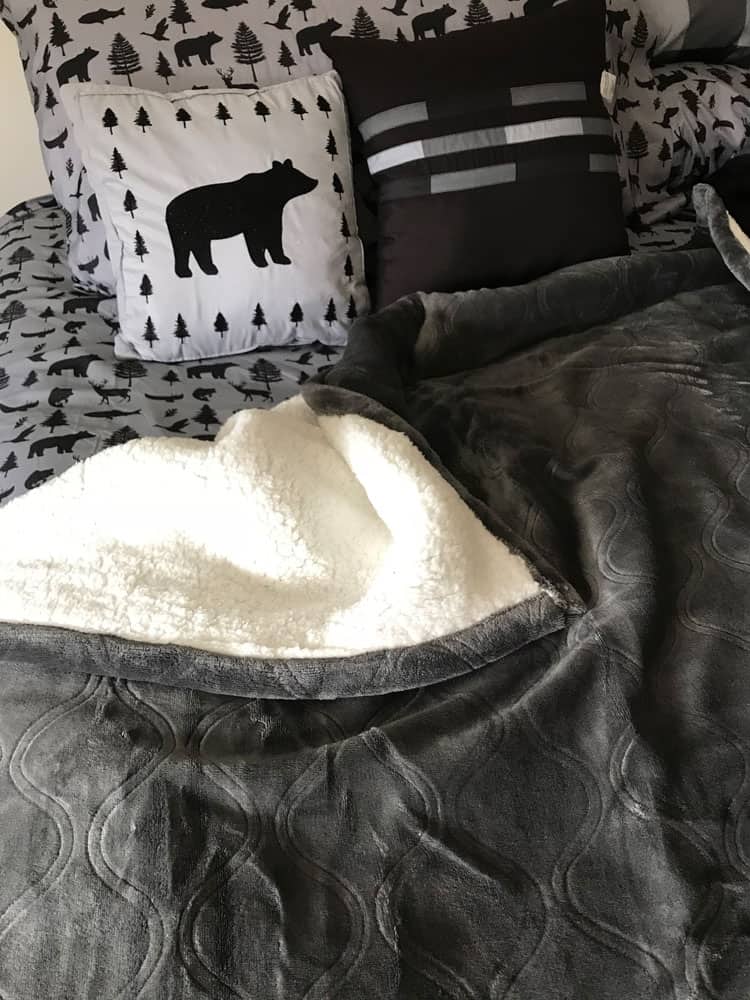 When it's chilly out, there is nothing quite like snuggling up under a warm blanket with a good book. Watching a favorite show or movie comes in a close second.
Either way, the velvety throw that I found at Shopko is a real winner.
I have it in my room for now, but I'm pretty sure this one is going to end up down on the couch in the living room. It's a perfect thickness for getting rid of the chill.
See this line of fun and warm bedroom products below. You can click through and see the actual product pages:
We have about a gazillion blankets and quilts in our house.
My mom is a quilter, so we have BEAUTIFUL quilts. However, we also have some blankets that are perfect to share with our dogs, because I don't want to throw the quilts into the washing machine too many times.
I'm pretty sure both Marley (our black lab), and Bean (our new Sheepadoodle puppy that will be coming home soon) would love to cozy up on this plush throw.
It's super soft and I could see Bean thinking she was cuddling up to her brothers and sisters or mom with how furry and soft it is!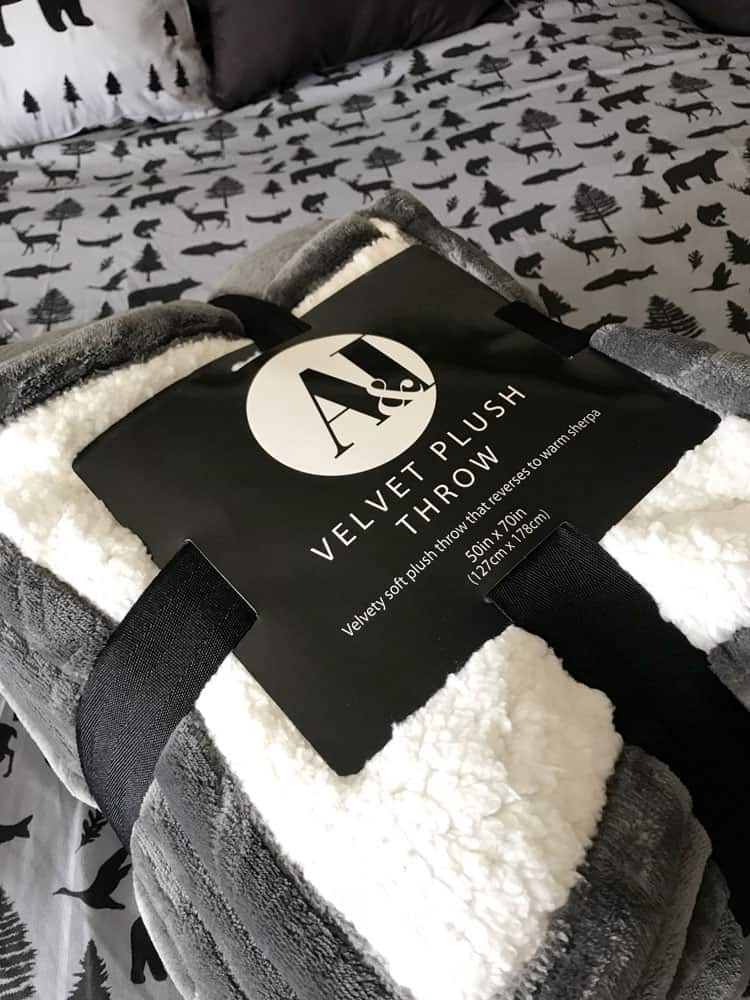 The colors grey and black are perfect for fall and winter! Add in a red seasonal pillow for a pop of color.
Fun and gorgeous!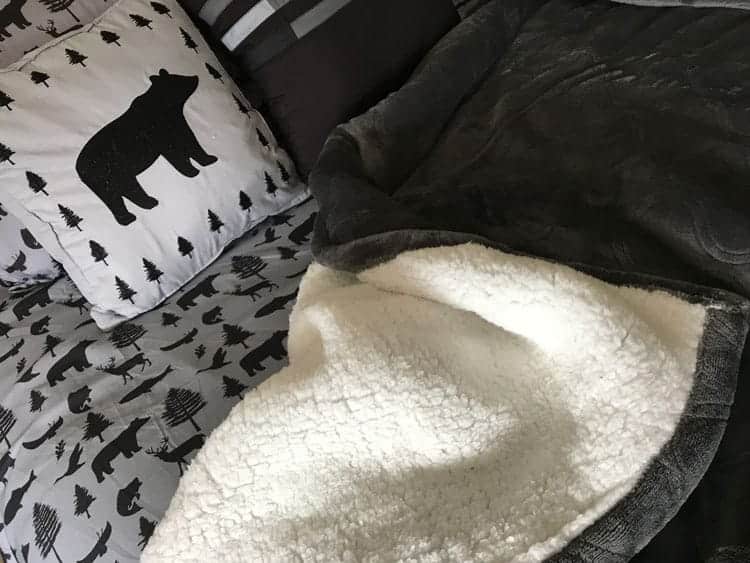 The following two tabs change content below.
Latest posts by Jessica McCoy (see all)