My favorite muffin is a Blueberry muffin but sadly to say I don't make them very often,I don't know why, I just don't!   But when I do make them, I add all the good stuffs to really rock them! 
These muffins are easy and the cream cheese and lemon juice just add all the right flavors to rock those little berries!   I love to use fresh blueberries but you could use frozen ones!
Serve at your next brunch!
Print
Best Blueberry Muffins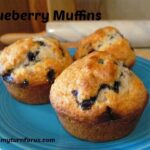 Blueberry Muffins with a touch of lemon flavor and extra cream cheese.
Ingredients
2 cups of cake flour
3/4 cup of white sugar
1 & 1/2 teaspoons of baking powder
1/2 teaspoon of baking soda
1/8 teaspoon salt
2 teaspoons of vanilla
4 ounces of cream cheese
2 teaspoons of fresh lemon juice
2 eggs
4 teaspoons butter, melted
1/2 cup milk
1/2 pint of fresh blueberries
Instructions
Preheat oven to 350 and grease and flour muffin tins for 12
Combine first five ingredients (dry ingredients) in a large mixing bowl
In a food processor, add cream cheese, vanilla and lemon juice, blend until smooth
Add eggs and melted butter and milk, process until blended. (just about 15 seconds)
Using a rubber spatula gently fold in fresh blueberries
Fill the muffin tins about 3/4 full
Place in preheated oven and bake for 30 minutes
Other Brunch Suggestions:
You might also like: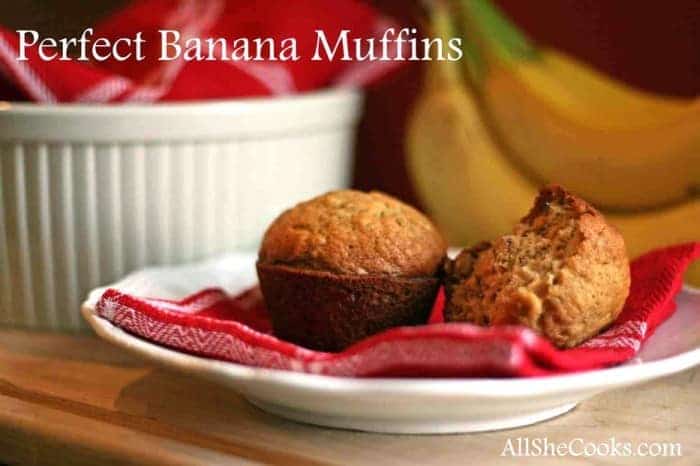 Perfect Banana Muffins
Banana Bread with Streusel Topping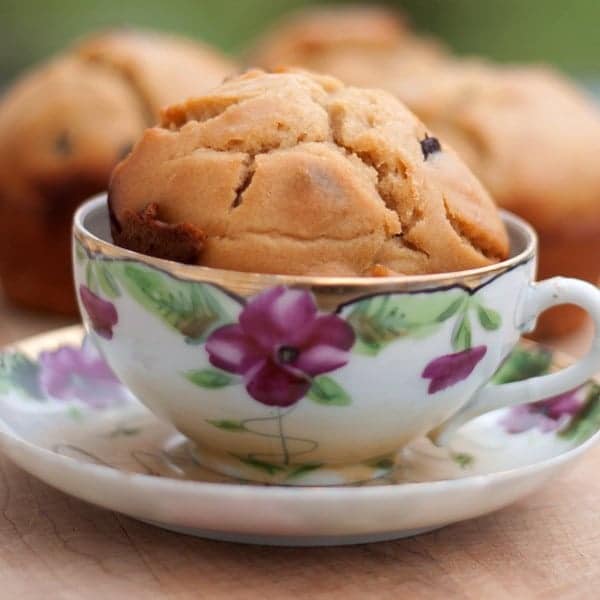 Peanut Butter Chocolate Chip Muffins
The following two tabs change content below.
Latest posts by Jessica McCoy (see all)