Best Eggplant Recipes for Home Cooking
Eggplant is an often over-looked vegetable, but it is a brain food that is loaded with antioxidants and a food that should be incorporated into your diet. And if you haven't noticed, food with antioxidants are not only all the rage, but they are foods that are beneficial to you–mind and body.
That's why we love recipes that include kale, blueberries, and other super foods too–like our Kale and Blueberry Salad, Avocado Salad and even our Dark Chocolate Cookie recipe.
What better way to celebrate the amazing power of eggplant than Pure Bar Founder, Veronica Bosgraaf's cookbook Pure Food. And trust us, there are so many more HEALTHY and good for you recipes in that cookbook that taste SO delicious.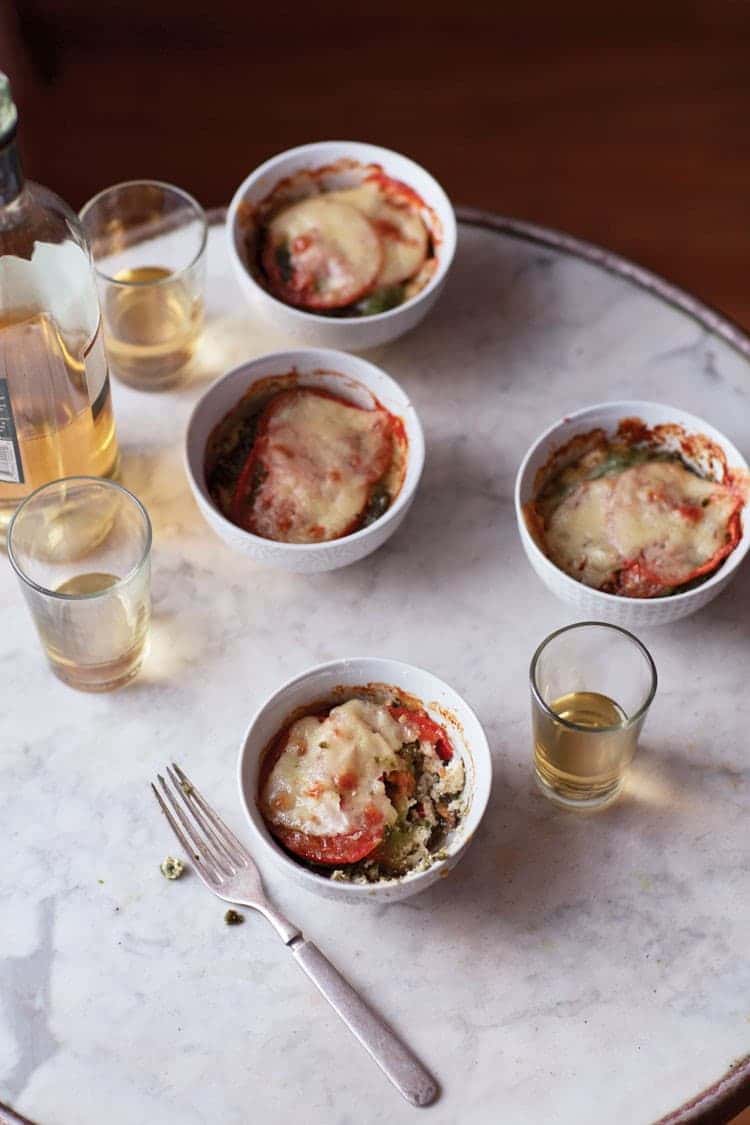 Easy Eggplant Recipes Should be a No-Brainer
You should be adding eggplant to your diet and to your meal plan because it is healthy for you and your family.  If you think that eggplant is too complicated to cook with, the key is in finding easy eggplant recipes like this one. 
With a little reading and research, learning how to cook with eggplant is definitely worthwhile.  And once you learn how to cook this wonderful crop, you'll concur that eggplant is a winner.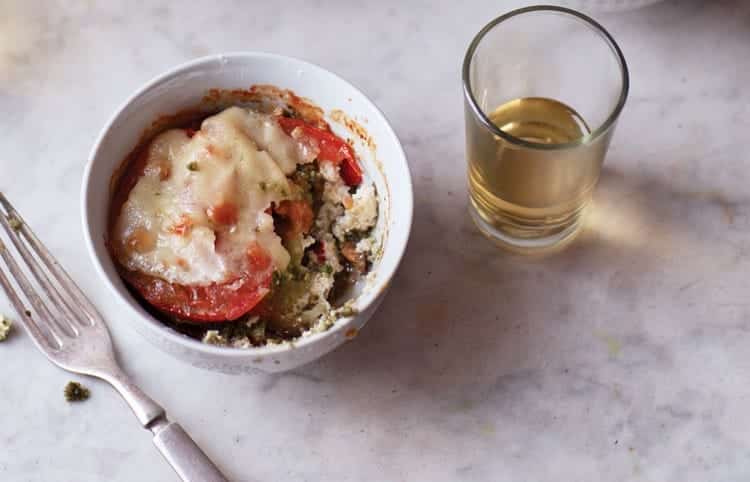 Like I said, this is one of the best eggplant recipes that I've come across.  I'm pretty sure you'll love it!
Print
Eggplant Lasagna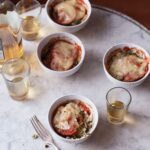 Author:

Veronica Bosgraaf (Recipe published with permission.)
Ingredients
1 1/2 cups semisweet vegan chocolate chips
1 tablespoon extra-virgin olive oil
2 tablespoons granulated tapioca
1 large eggplant, peeled, and thinly sliced
Sea salt and freshly ground black pepper
1 cup Avocado Pesto or store-bought pesto
1/2 cup jarred roasted red bell pepper, rinsed, patted dry, and coarsely chopped
1 cup ricotta cheese
4 ounces mozzarella cheese, grated (1 cup)
2 medium tomatoes, cored and thinly slice
4 ounces mozzarella cheese, thinly sliced
Instructions
Recipe (Serves 4):
Preheat the oven to 375?F.
Drizzle the olive oil in the bottom of a 9 x 9-inch baking dish, Sprinkle in the tapioca. Cover the bottom of the fish with one layer of eggplant slices. Sprinkle with salt and pepper. Spread half of the pesto over the eggplant and top with the roasted red bell pepper.
In a small bowl, season the ricotta cheese with salt and pepper and stir in the grated mozzarella cheese. Spoon the cheese mixture over the red bell pepper layer, make another layer of eggplant slices on top if the ricotta mixture. Spread with the remaining pesto. Top with tomato slices, and then mozzarella slices. Season with salt and pepper.
Bake until the lasagna is heated through and the top is beginning to brown, 30 to 35 minutes. Let cool for 15 minutes before serving.
The following two tabs change content below.
Latest posts by Jessica McCoy (see all)