The very best food festivals and drinking destinations across Europe
For all the sights and sounds Europe has to offer, which include but are not limited to the Coliseum in Rome, London's Buckingham Palace, and the Grand Bazaar of Istanbul, several tourists decide to shun these famous attractions in favor of its food and drink specialties.
With good reason, as the vast majority of countries and cultures in Europe boast a superb palate and great taste. If you combine your sustenance-inspired visit with a festival while on your travels, you will gain an even more enthralling insight into the locals' relationship with food and drink.
Bordeaux, France
Arguably one of the world's finest wine regions, Bordeaux has also developed a gastronomic scene to suit its renowned vintages. Produce from the Garonne River and nearby Bay of Biscay combined with locally sourced meat such as Pauillac lamb and Bazas beef give diners an authentic eating experience.
Bordeaux's annual wine festival takes place around June and includes a trail along the city quays, guided tours in rural vineyards, and tasting in mythical châteaux. You can also enjoy art exhibitions, music concerts and firework displays.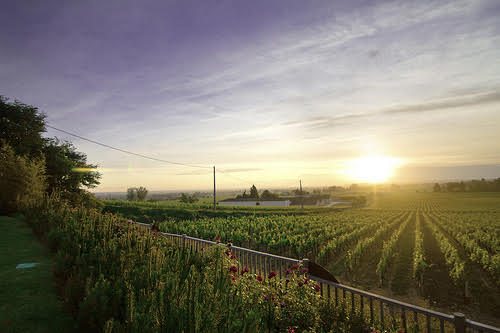 Image by Anne C. Berry used under Creative Commons license CC BY 2.0
Toledo, Spain
Due to its "creative combination of cultural and gastronomic heritage," Toledo was chosen as Spain's Capital of Gastronomy for 2016. Although most famous for its marzipan, the region also excels at venison, sheep's milk cheese, and saffron.
So much so that the town of Consuegra holds a festival to honour this precious spice. After furiously harvesting the three red stigmas from each flower, which are worth their weight in gold, the locals celebrate with spice queen presentations, traditional dances, and local cuisine.
Sicily, Italy
With the ability to draw influence from the ancient Greeks and Normans as well as North Africa and the Middle East, it is no wonder Sicily has fantastic food and drink. The fruits of the island's fertile land and a sea teeming with fish mean every dish is served with only the freshest of ingredients.
Specialities in Sicily vary from one town to the next, but the whole island congregates in San Vito Lo Capo for the CousCous Festival. It has an international flavour to proceedings too, with chefs from Algeria, Morocco, Israel, and the Ivory Coast competing in a fierce couscous cook-off.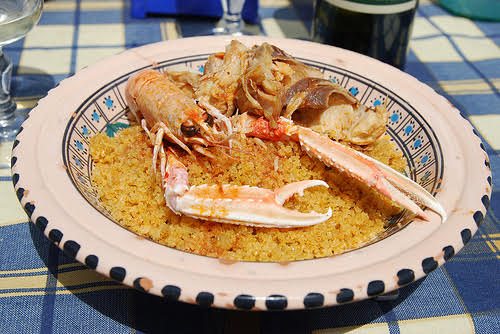 Image by Erik il Rosso used under Creative Commons license CC BY-SA 2.0
Prague, Czech Republic
Many of those who visit Prague forget about food altogether and choose to drink copious amounts of beer instead. But then again, it would be rude not to join in with local traditions, as the Czech Republic drinks more beer per capita than any other country in the world.
Having at least something to eat is advisable though, so be on the look out for wiener sausages, roasted duck, schnitzel with potato salad, and steak tartare. Visit during the city's annual food festival held in the Royal Gardens of Prague Castle, which were originally ancient vineyards, and chances are you can try the lot.
Despite being spoilt for choice when it comes to food and drink destinations in Europe, these suggestions are sure to leave you with a satisfied stomach.
The following two tabs change content below.
Latest posts by Jessica McCoy (see all)