Ode to the Best Hot Sandwich Recipes Ever!
There are some traditions that are meant to be savored. Homestyle cooking–like whipping up one of the best hot sandwich recipes–is one of them.
Others we love are our Loaded Pizza Grilled Cheese, Beer Cheddar Fondue Beef Sandwich (yeah, we totally devoured that one), and our Beer Cheddar Fondue Beef Sandwich with slaw.
No matter how skilled you are in the kitchen–even if you have absolutely no experience cooking at all–you can be confident that you will be able to cook up this Easy Meatball Sandwich Recipe. It's flavorful, full of meatballs, thick and hearty sauce and ooey gooey Mozzarella cheese.
And everything about that scenario screams, "Yes, please!".
Thick Sauce and Fantastic Flavor
We pretty much bathed these meatballs in cheese and the thickest sauce we could find. And it was good…very GOOD.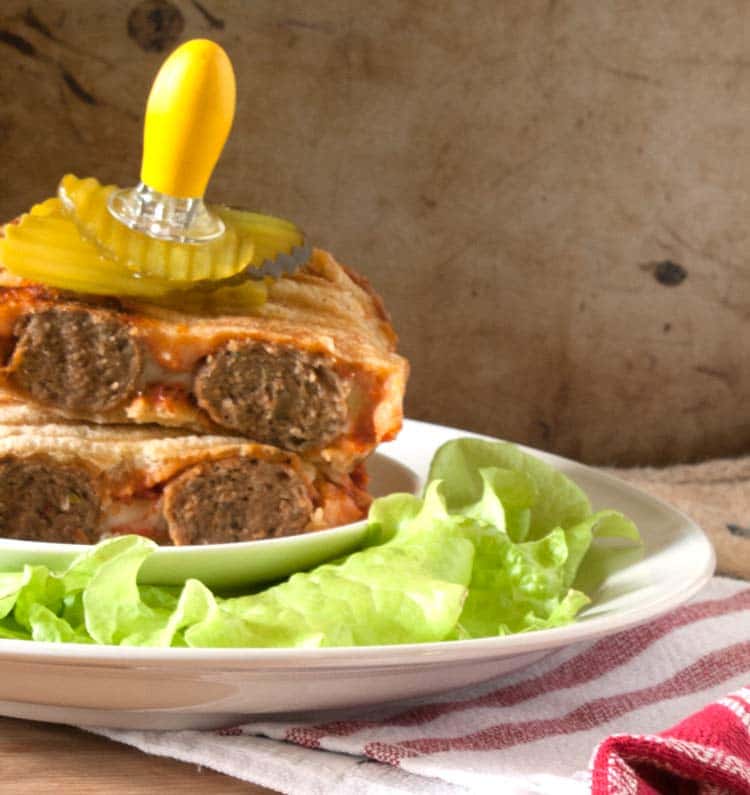 Hot Sandwich Recipes Warm the Soul
Whether you're looking for a quick and easy lunch recipe, or something more along the lines of dinner or an afternoon snack, hot sandwich recipes can come together so quickly that there is really no excuse to NOT make one.
And an easy meatball sandwich recipe–well, that is a meal that memories can be made with.
It's pretty much the perfect meal to make on a weekend, or maybe on a school vacation day. This sandwich is pretty classy, so its a treat to put together for the kids when they are home from school.
And the fact they appreciate the extra it takes to make this special hot sandwich–well, that makes it all worthwhile. Don't forget…these meatball sandwiches are super easy to throw together.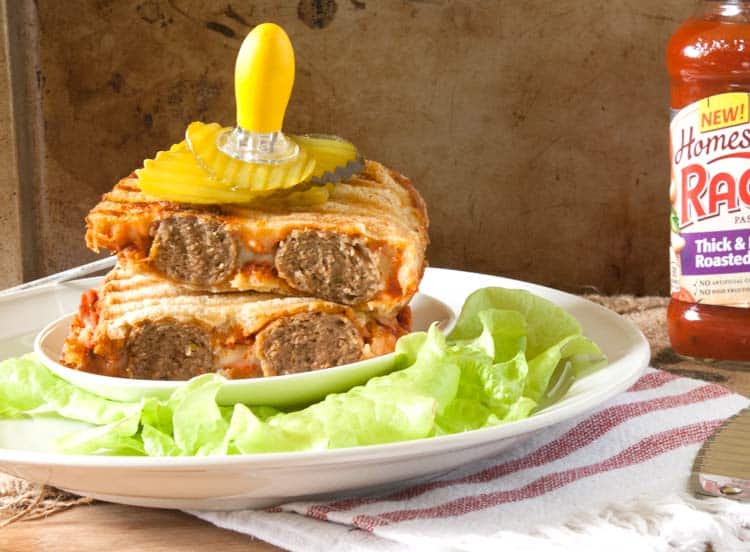 When You Find a Flavor You Love- Embrace It
We love the bold flavor of this tasty recipe combination. Think full on saucy flavor with a special blend of herbs that are chopped and simmered down to build depth that equals perfection.
And that can't be wrong.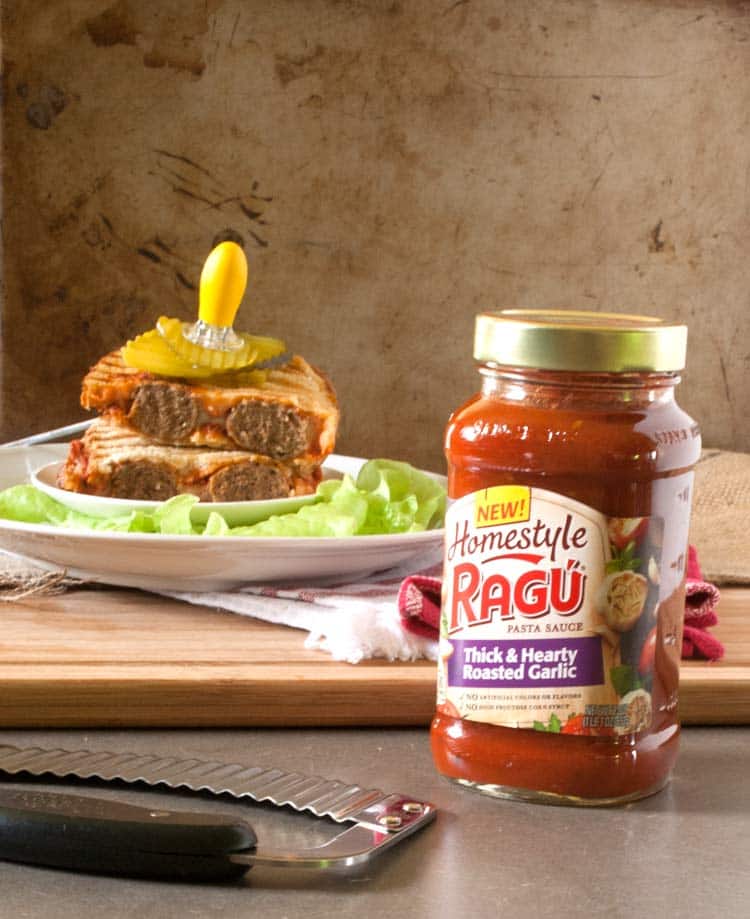 RAGÚ® Homestyle sauce doesn't use artificial flavors, artificial colors or high fructose corn syrup.  And that is awesome!
I have to admit–I love making sauce from scratch.  But sometimes there is no time for it.

Homestyle Cooking – Easy Hot Sandwich Recipe
In our house, homestyle cooking refers to food made at home–many times from scratch.  When we don't have time for from scratch cooking, we use ingredients we have on hand to create shortcuts.
And that doesn't make it any less homestyle.  It just means we're saving some time, because goodness knows time is precious and we all lead super busy lives.
Don't Panic, the Sauce is in the Sandwich!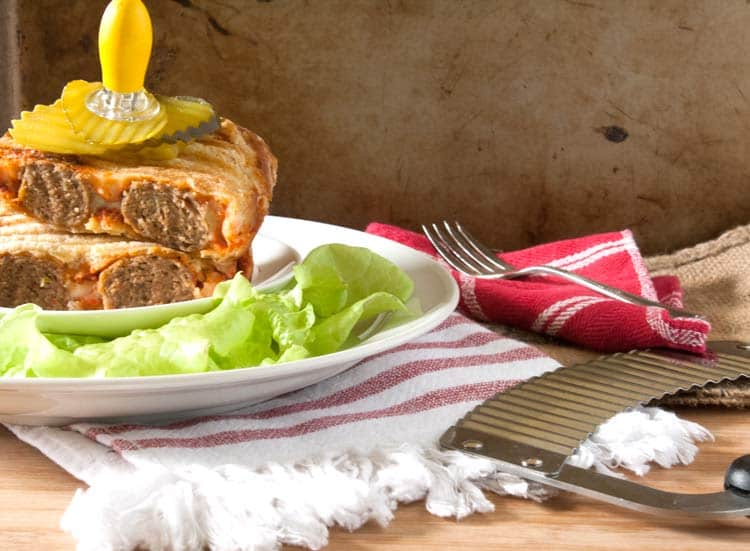 Print
Easy Meatball Sandwich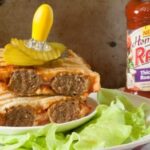 Ingredients
2 slices cottage bread
margarine or butter (to spread on one side of bread slices)
2 slices Mozzarella cheese
6 small meatballs (we used frozen meatballs, defrosted in the microwave)
2 tablespoons RAGÚ® Homestyle Thick and Hearty Roasted Garlic Sauce
Instructions
Butter one side of 2 slices of bread.
Butter side down, put one slice of bread on a panini grill or other type of griddle or sandwich maker.
Add one tablespoon of sauce, spreading it evenly over the bread.
Top with one slice of cheese, and then top the cheese with the meatballs.
Add the second piece of cheese on top of that.
Spread one tablespoon of sauce over the top cheese layer.
Finally, top that with the second slice of bread.
Press the panini lid down and grill for about 3-4 minutes, or until the indicator light shows that it's done. Always check every minute or so for doneness.

The following two tabs change content below.
Latest posts by Jessica McCoy (see all)