This post is sponsored by Lightlife as part of the "Lightlifers" Blogger Ambassadorship Group.
Better-for-You Chili
Chili is one of those warming meals that is good for you just about whenever a chill strikes.  It's also a comfort food that makes it good for whenever the blahs strike.  Because lets face it–sometimes we need a pick-me-up in the form of a warm bowl of nutritious flavorful ingredients that just make us feel better.
That is exactly what this Vegetarian Sweet Potato Chili does.  It makes us feel better.
Now, we hope you'll go out and make the recipe we've put together–but, before you do–here are some drool-worthy chili photos that make us want to take a bite right now.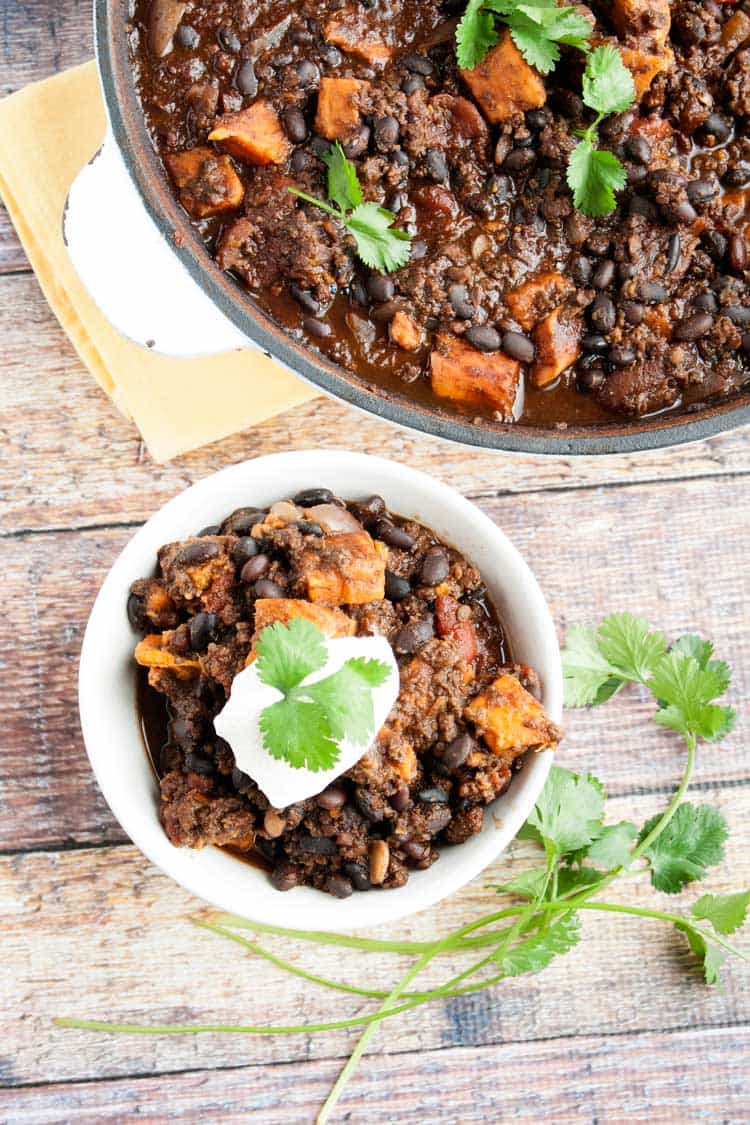 Chili with Lightlife Smart Ground Meatless Original Crumbles means we're using a delicious meatless protein in our chili that is heart-healthy and tastes great. You really can't go wrong with this ingredient!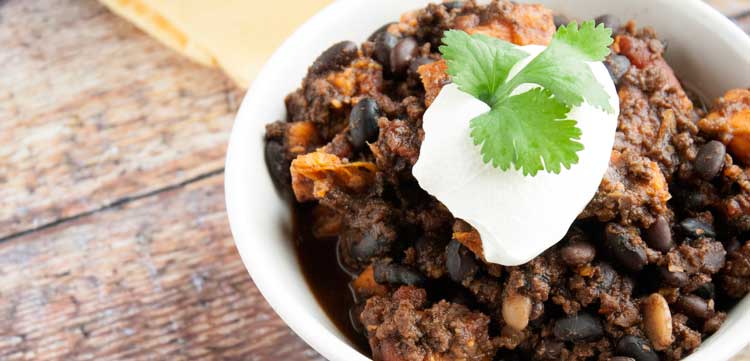 We're pretty sure that you will absolutely LOVE our Vegetarian Sweet Potato Chili.  Sure, sweet potatoes might not be something a lot of people think of to put in chili, but they add a whole new level of flavor that we think is spectacular.  Sweet potatoes aren't just for sweet potato casserole!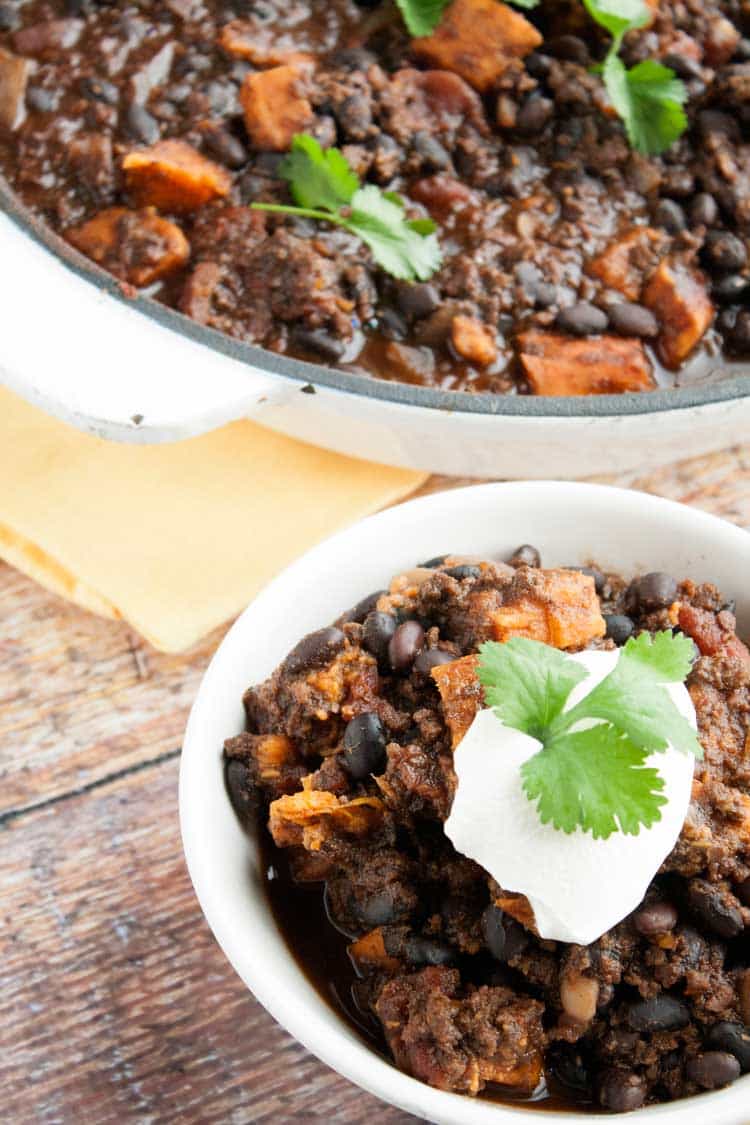 Check out our recipe for Better-for-You Vegetarian Sweet Potato Chili using Lightlife Smart Ground Original Crumbles.  You'll be glad you did!
The following two tabs change content below.
Latest posts by Jessica McCoy (see all)