Croissant Bread Pudding Recipe
Mornings are made for croissants, but what's to say you can't carry over those delectable buttery treats into a dessert that is certainly sent from heaven? So, why not try a Croissant Bread Pudding recipe, right? Seems like the perfect solution for day-old croissants to me.
Now… I love easy desserts, like Banana Cream Dessert, Pineapple Upside Down Cake, and Creme Brulee.  Who doesn't like something sweet every now and then?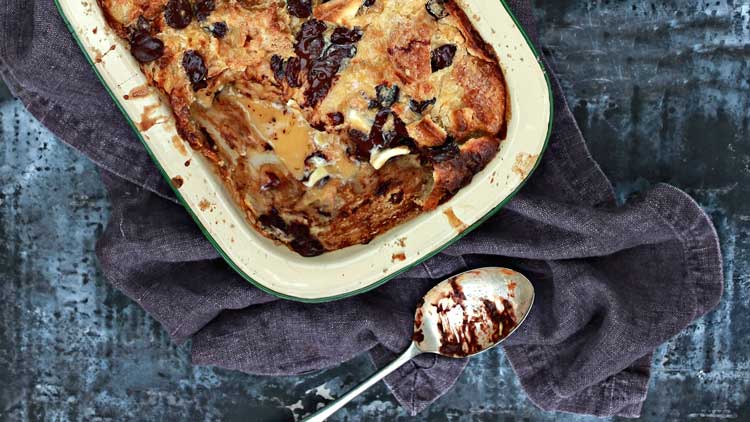 Best Bread Pudding Recipes
I'm loving The Quick Six Fix cookbook by Stuart O'Keeffe!  It's full of seriously no-fuss, flavorful recipes that only call for six ingredients, take a short six minutes to prep and six minutes to clean up the mess.
If you're looking to add a cookbook to your collection, I would definitely recommend this one. It has a lot of great recipes in it.
 The Quick Six Fix: 100 No-Fuss, Full-Flavor Recipes – Six Ingredients, Six Minutes Prep, Six Minutes Cleanup
&
With recipes like this, there is no reason not to cook with whole ingredients that are super tasty and good for you. Now…this bread pudding does call for more than 6 ingredients, but you really don't want to miss out on it. It's that good.
How to Make Bread Pudding Recipe
This is a super simple recipe to make. Really.
Tear up the croissants into smaller pieces, mix together the eggs, milk, cream, sugar and vanilla; and then start making layers.  The magic happens in the oven while the croissants soak up the rich mixture of ingredients.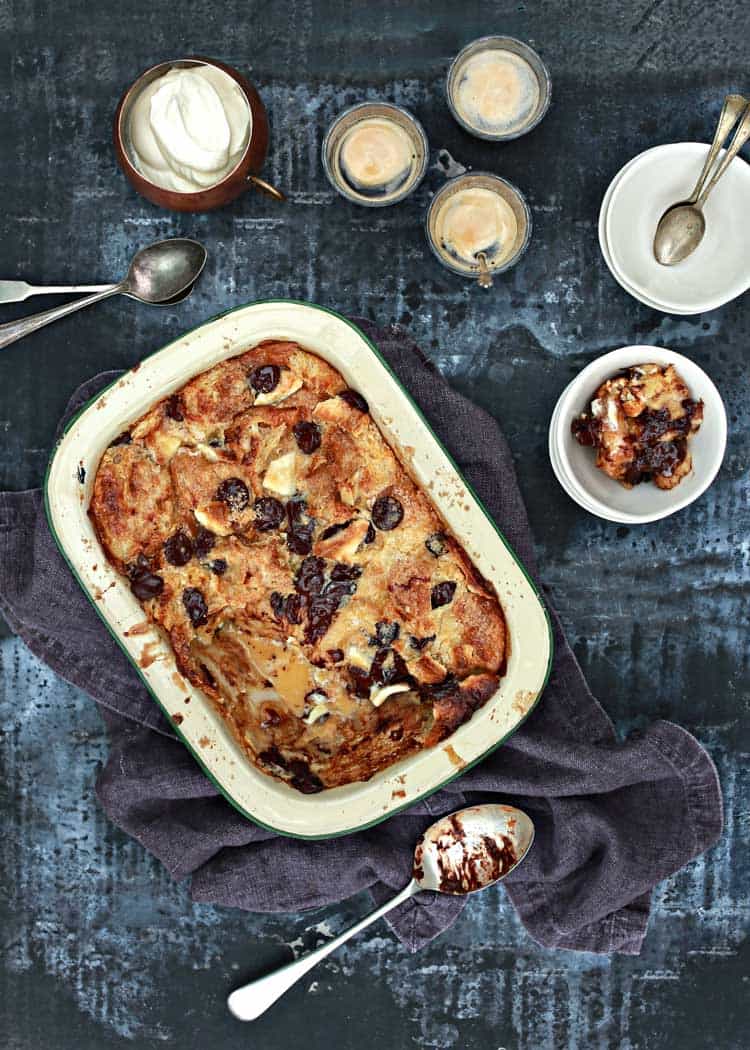 Bread Pudding Recipes Easy Peasy
Serve this easy bread pudding recipe to guests just once and I guarantee they'll be begging for the recipe.
Print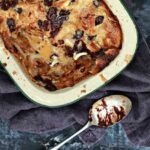 This dessert looks complex to prepare, but it's one of the simplest desserts to make. When the bread pudding is firm to the touch, you know it's done.

The following two tabs change content below.
Latest posts by Jessica McCoy (see all)