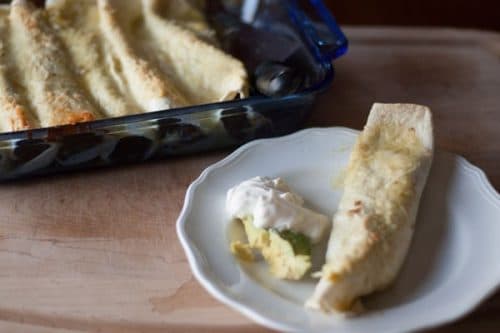 Mexican food is one of my all time favorites, and any American twist on that… well- easy cooking is what I'm all about.  This meal came about purely because I hadn't been to the grocery store which probably comes as a big shocker considering this is the home of 52 Weeks of No-Repeat Meal Plans and I didn't have dinner planned.
When I opened my cabinet, I saw a couple of cans of black beans and some tortillas.  And that was all I needed to know.  Because I've made Creamy Chicken Enchiladas and Chicken Enchilada Casserole, I knew I could quickly throw together an enchilada dinner that would satisfy my entire family.
Five ingredients.  That is all you need.  That and whatever garnishes you'd like.  Although the garnish I wanted used was sour cream.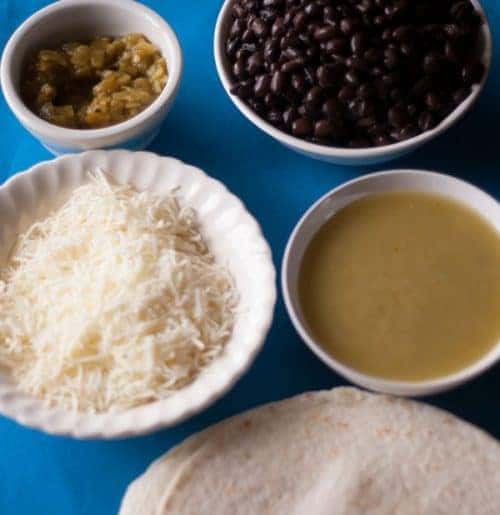 These enchiladas are so easy to put together.  Using fajita sized tortillas, divide the black beans between all of them.  Divide the cheese and enchilada sauce into two.  Half of it will be used on top of the black beans, dived between the tortillas.  The other half of the cheese and enchilada sauce will be used to cover the enchiladas before they are put in the oven.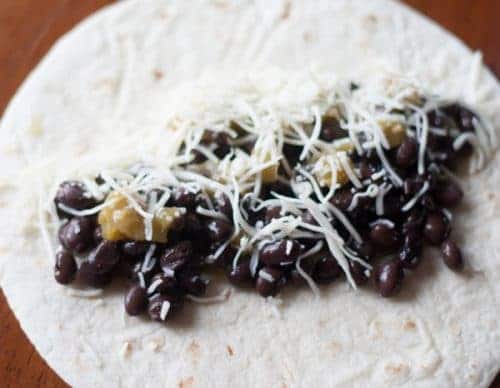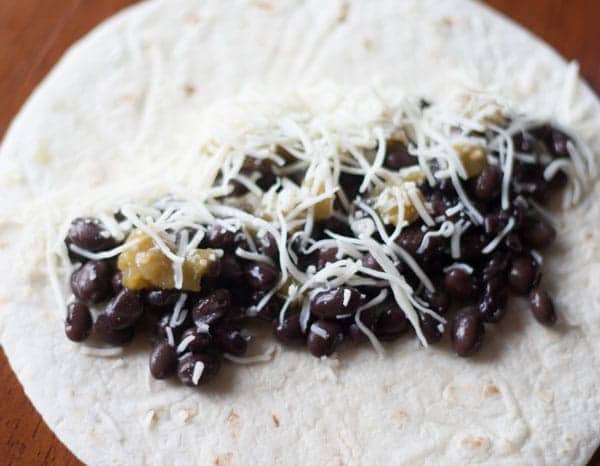 Put all the enchiladas in a 9×13 pan.  I have 7 in the pan below because I used one of the tortillas for a Easy Cream Cheese Roll-Up, but you could easily squeeze 8-10 in a 9×13 pan.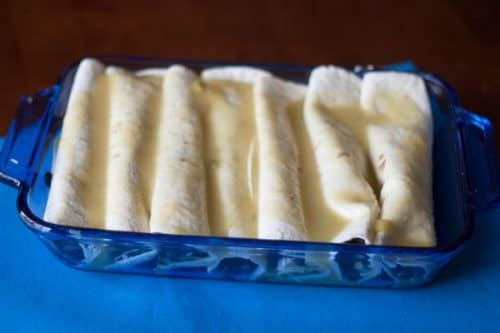 Pop them into a preheated oven and bake for 20 minutes at 350 degrees.  Then you'll be ready to serve the enchiladas up with a little sour cream, guacamole, or salsa.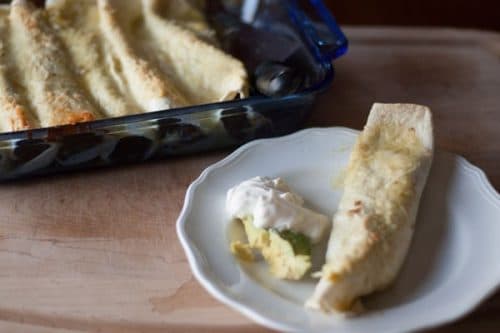 Print
Black Bean Enchilada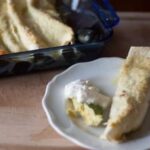 Author:

Jessica, AllSheCooks.com

Category:

Entree

Cuisine:

Mexican
Ingredients
2 (15 ounce) cans black beans, rinsed
1 (10 ounce) can green enchilada sauce, divided in 2
1 (4 ounce) can mild green chilis
1 cup Italian blend shredded cheese (cheddar would also work great), divided in 2
8 count fajita style tortillas (about 6 inches)
Instructions
Preheat oven to 350.
Divide beans and 1/2 of enchilada sauce and cheese between the 8 tortillas. Roll the enchiladas up and place in 9×13 pan.
Cover with remaining enchilada sauce and cheese.
Bake for 20 minutes.
You May Also Like: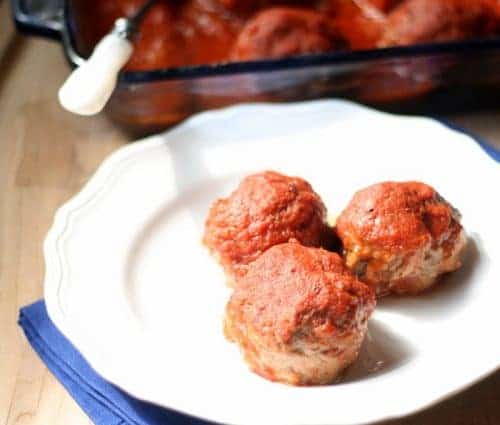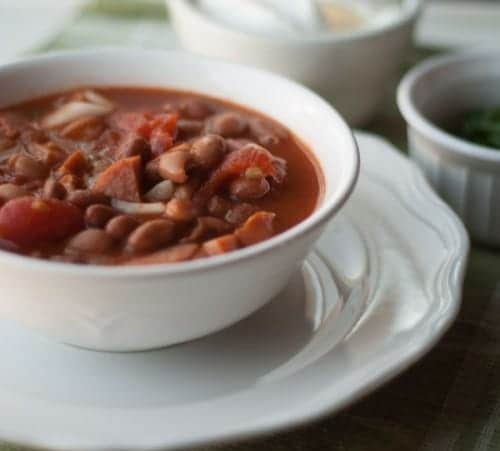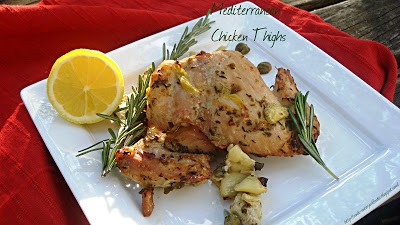 And don't forget dessert: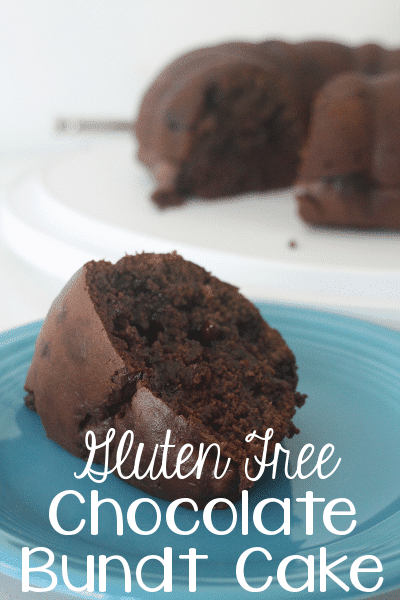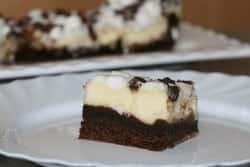 The following two tabs change content below.
Latest posts by Jessica McCoy (see all)