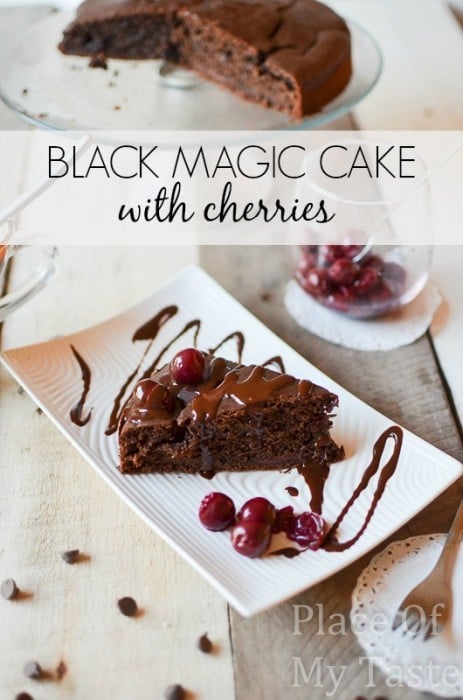 Hello All She Cooks readers. It's Aniko from Place of my Taste and I am back again to share a yummy recipe with you.
Are you ready to indulge yourself with some awesome chocolate cake?
I personally LOVE chocolate cake in any form. On a Sunday afternoon I did not know what I needed.. I knew I needed something sweet, but I wasn't sure what I was craving for. That's when I set down, search the net and found this fantastic chocolate cake recipe that I am sharing with you today.
…Chocolate and cherries…
The original recipe did not call for cherries,  but I thought it could just be a great addition to this cake.  Chocolate cake with cherries…yum!  A few years ago I discovered the best morello cherries  at Trader Joe's.  I have been using these cherries for baking ever since.  If you are going to throw a valentine party this is a must have cake.  If you don't have party plans for Valentine's day, bake this amazing cake for any other occasion.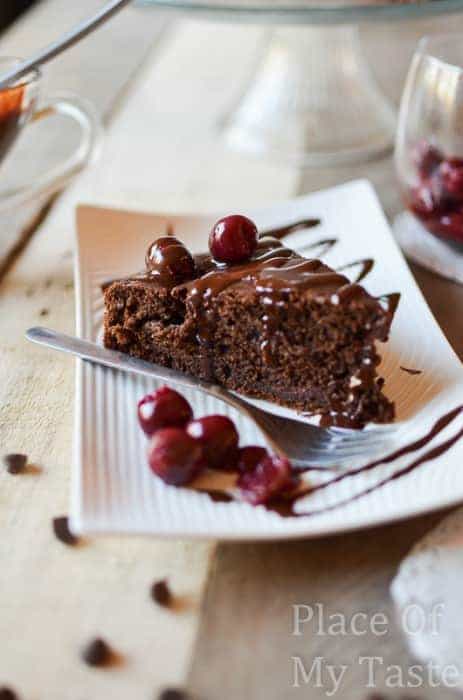 Print
BLACK MAGIC CAKE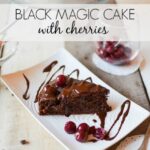 Author:

Aniko - Place Of My Taste
Ingredients
1 3/4 cups all-purpose flour
2 cups white sugar
3/4 cup unsweetened cocoa powder
2 teaspoons baking soda
1 teaspoon baking powder
1 teaspoon salt
2 eggs
1 cup strong brewed coffee
1 cup buttermilk
1/2 cup vegetable oil
1 teaspoon vanilla extract
1 cup morello cherries
Instructions
Preheat oven to 350 degrees F .Grease and flour two 9 inch round cake pan.
In large bowl combine flour, sugar, cocoa, baking soda, baking powder and salt.
Add eggs, coffee, buttermilk, oil and vanilla. Beat for 2 minutes on medium speed. Add cherries.Batter will be thin. Pour into prepared pans.
Bake at 350 degrees F for 30 to 40 minutes, or until toothpick inserted into center of cake comes out clean. Cool for 10 minutes, then remove from pans and finish cooling on a wire rack.
Chocolate Sauce:
Semisweet chocolate chips – 1 bag
Heavy whipping cream- 1 1/2 cup
Heat whipping cream to boil.
Pour over chocolate chips and stir until the chocolate chips will becompletely melted.
Serve chocolate cake with chocolate sauce.
Notes
Recipe slightly adapted from: All Recipes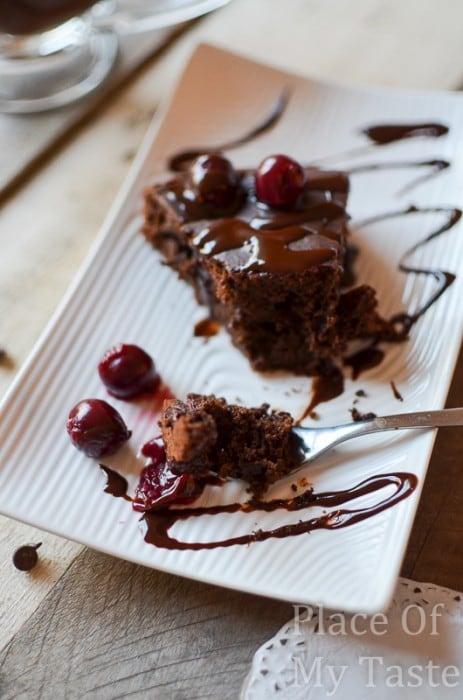 I served my cake with cherries and chocolate sauce on the top and it was just excellent.
I hope you will love this recipe as much as I do!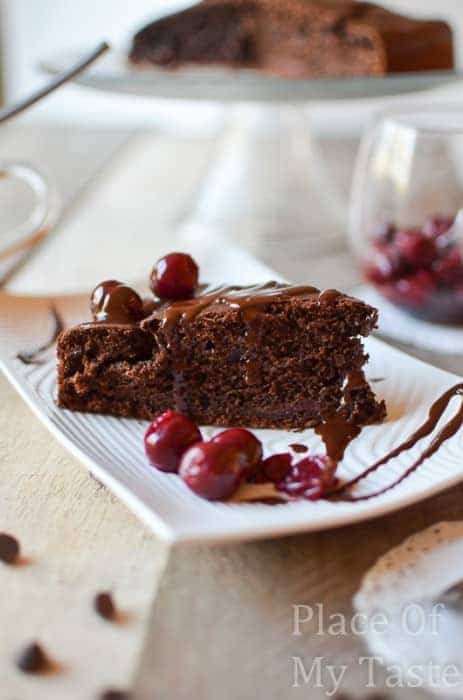 If you need other sweet ideas for Valentine's Day, come check out these festive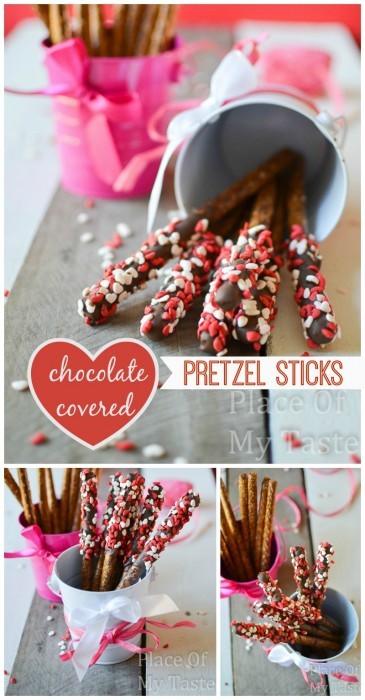 or some other great craft ideas at Place of My Taste.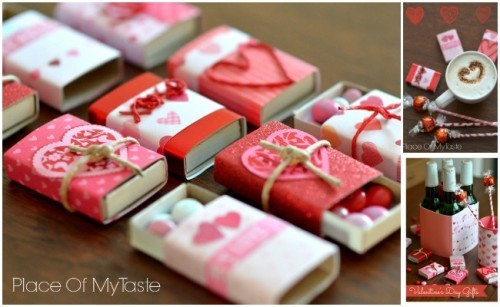 Have a wonderful weekend!
Xo~Aniko
The following two tabs change content below.
Latest posts by Jessica McCoy (see all)