This post was sponsored by Silk as part of an influencer activation for the #SilkCrowd and Socialstars™. I received complimentary products to facilitate my review, but all opinions are my own.
Smoothie bowls.
If you're on Instagram and follow any health food bloggers, you've probably seen gorgeous colorful photos of smoothie bowls popping up all over your feed. I know I have.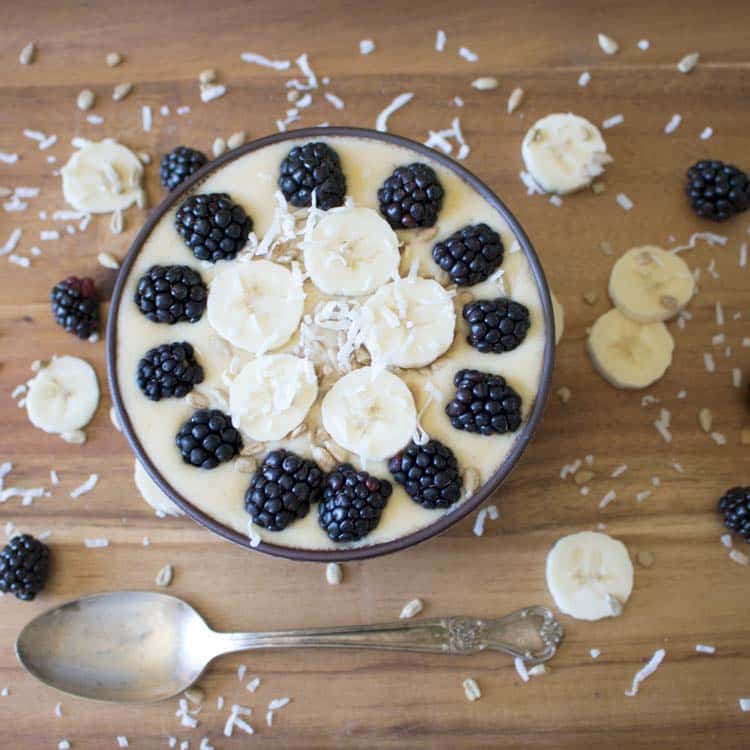 And they make me hungry. For something healthy. Which is a great thing, right?
Treats and delicious moments shouldn't be forbidden. Which is why we think its a great thing to find balance in the snacks and treats that you partake in. By making a few simple adjustments you can live a well-balanced, happy lifestyle.Which is what we should all strive to do!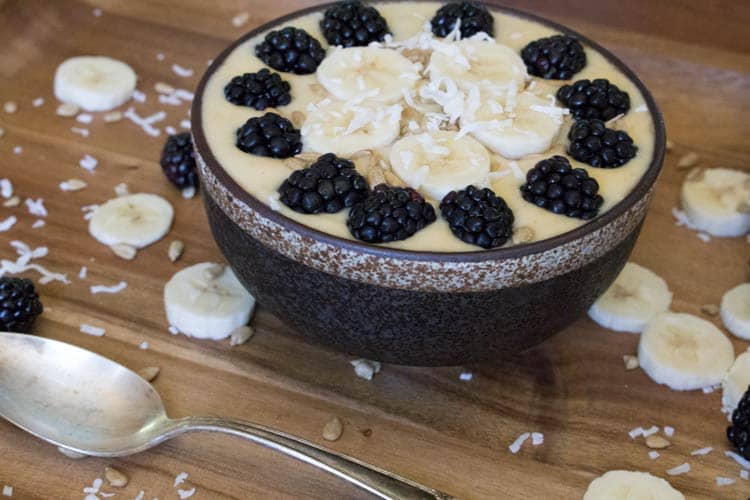 You probably already know this, but all three flavors of Silk® Nutchello™ are 90 calories or less per glass! Sweet magic number! This means you're getting good healthy calories in a drink or in a recipe like the smoothie bowl we're sharing with you today and you can feel GREAT about it. Win!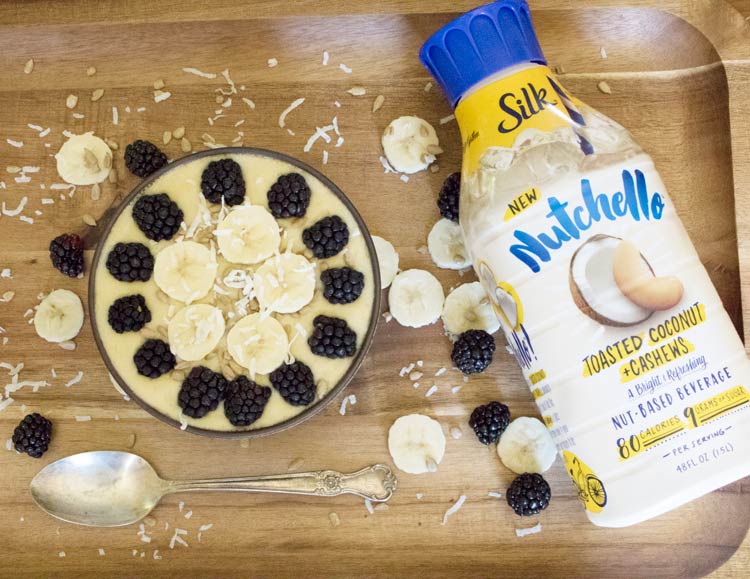 Taking time to relish in the good things in life–that's what its all about. And yes, we seriously consider indulging in good eats to be one of life's greatest treasures. I mean–flavor! Hello!
And when eating good and enjoying that amazing flavor can go hand in hand–like when we pair up recipes with Silk® Nutchello™, well, that results in a guilt free feeling that we love to have.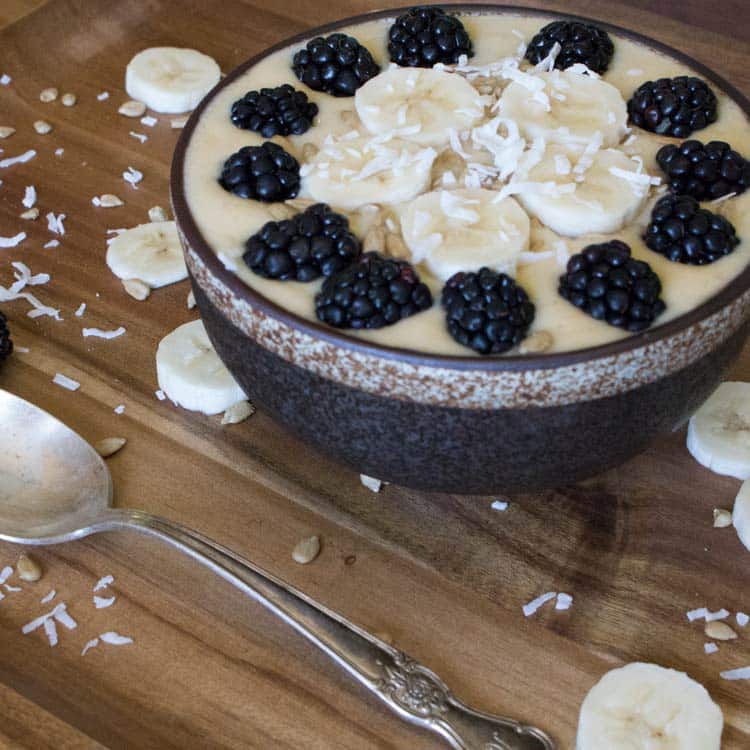 Silk® Nutchello™ is always Dairy-Free and Vegan. It's also naturally lower in sugar, saturated fat and cholesterol. Not only that, but it has a better environmental footprint and uses less water. Because of those things, Silk is Better For You, Better For The Planet.
Are you Vegan? Make this a vegan-friendly recipe by using vegan yogurt. Easy peasy!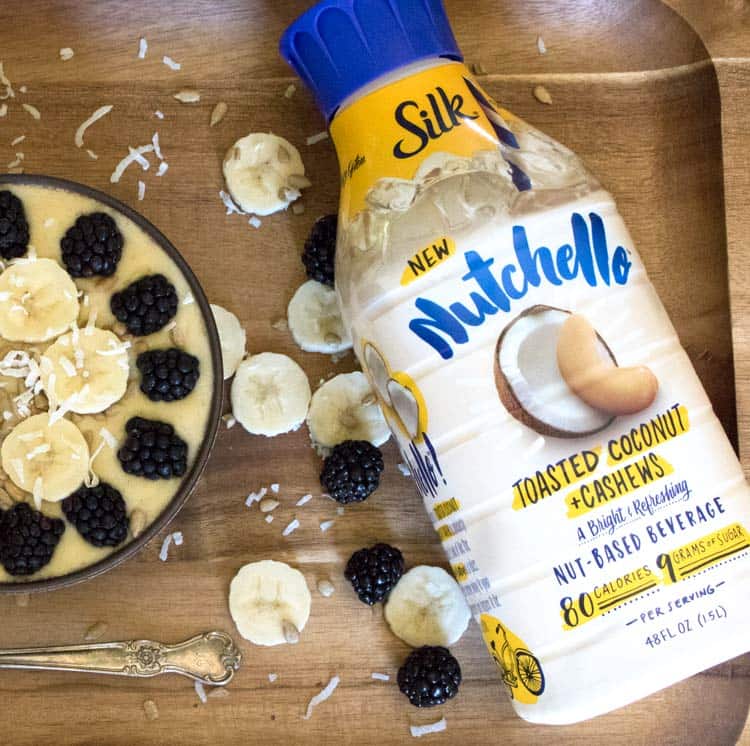 Print
Blackberry Smoothie Bowl Recipe with Mango and Bananas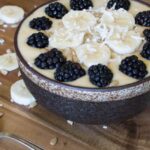 Ingredients
3/4 cup Silk® Nutchello™
1/2 – 3/4 cup vanilla yogurt
2 bananas sliced (frozen work great!)
1 cup frozen mango pieces
Ice cubes (add a few at a time to reach desired thickness)
Blackberries (handful)
1/2 banana, sliced for topping
1 tablespoon sunflower seeds/nuts
Sprinkle of coconut flakes
Instructions
Combine Silk® Nutchello™ and yogurt in blender and blend until smooth. Add in bananas and mango and blend again until a creamy consistency has been reached. Adding a few ice cubes at a time, blend until the desired consistency has been reached. For smoothie bowls, the smoothie is thicker so toppings can rest on top of the smoothie and you can enjoy the smoothie and toppings with a spoon.
Add blackberries, banana slices, sunflower nuts and a sprinkle of coconut to the top of the smoothie bowl.
Serve and enjoy!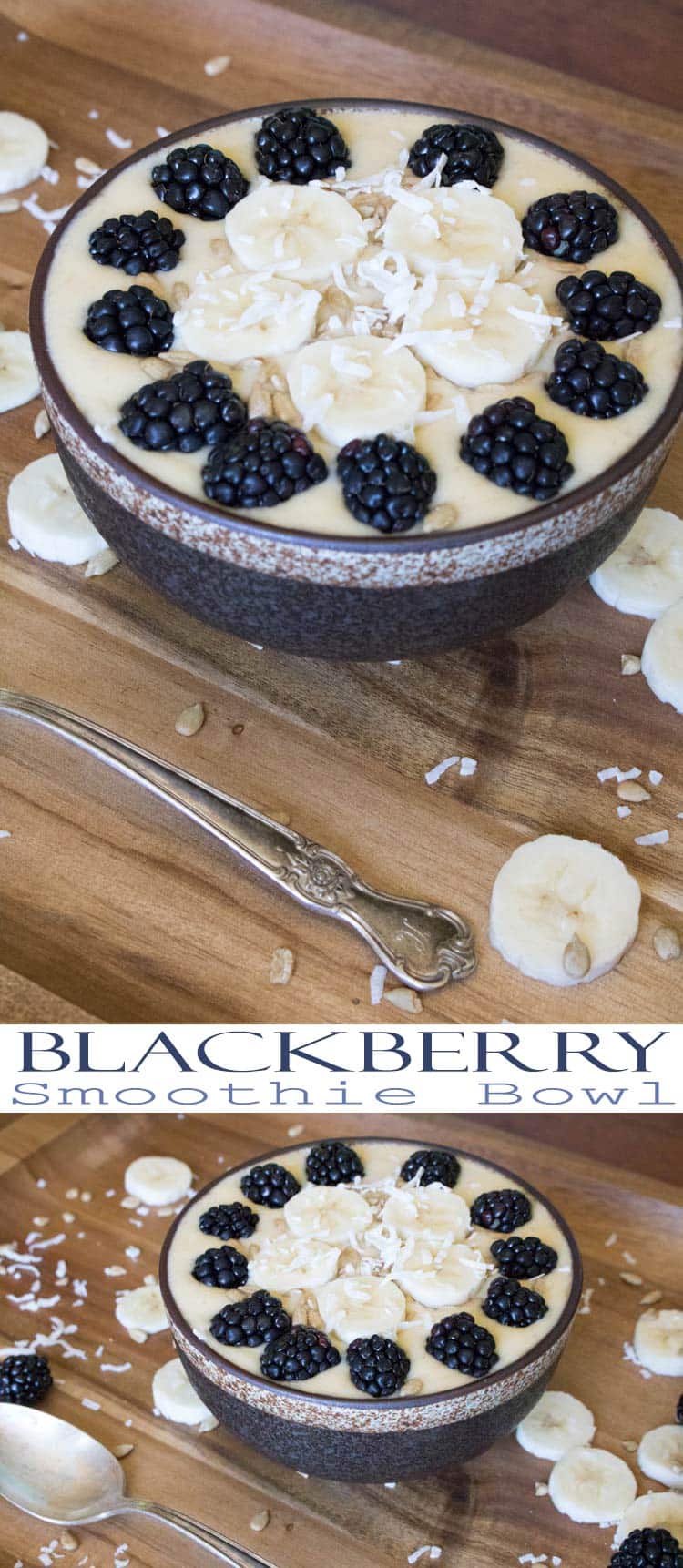 Save
Save
The following two tabs change content below.
Latest posts by Jessica McCoy (see all)