This post brought to you by Duck Brand. All opinions are 100% mine.
Breakfast at home used to mean kids digging into the pantry and making a mess.  They'd always put things back in the wrong place, leaving the pantry disorganized and chaotic.  Since we have limited pantry space as it is, we really needed to make some extra room in our cabinets for breakfast only.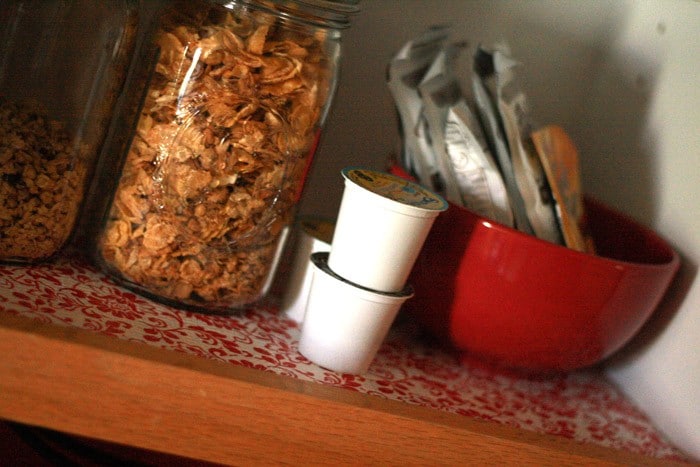 I decided to use Duck® brand shelf liners for my breakfast cabinet project because they are fun and cheery.  Rather than just reorganize some cabinets, I wanted something to set our breakfast cabinet apart from the others.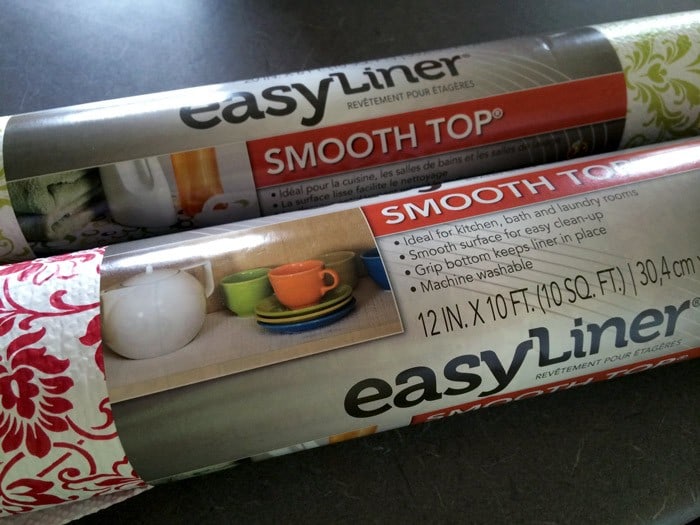 Our cabinet looked like this, packed to the hilt with disposable plates and cups that get minimal use.  I decided to move those to a storage bin since they aren't used on a regular basis.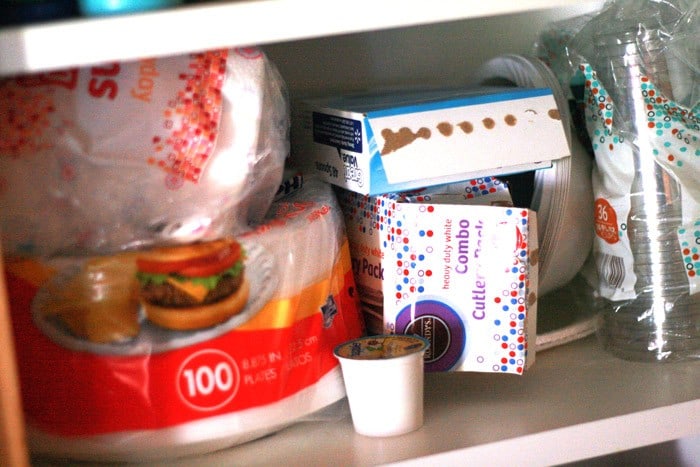 I lined it with a red floral Duck® brand shelf liner and then organized it, putting dry cereal in glass jars, and a variety of morning drink mixes in a bowl and on the shelf next to it.  We also have single serve boxes of cereal that I'll be adding to the breakfast cabinet soon.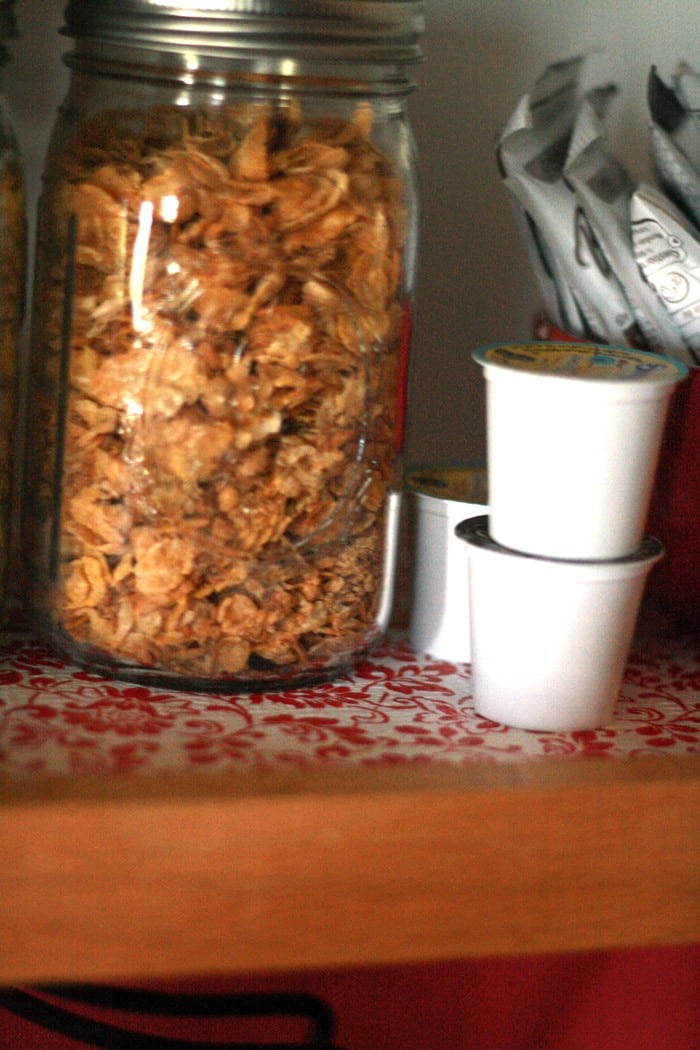 I'm so impressed with how easy it was to change a messy, little used cabinet into a functional space that will be used on a daily basis.  Duck® brand shelf liner really did the trick to jazz up a tired cabinet.  I can't wait to see what other organizational projects I can do around the house to add some color and cheer to worn out shelfs and cabinets.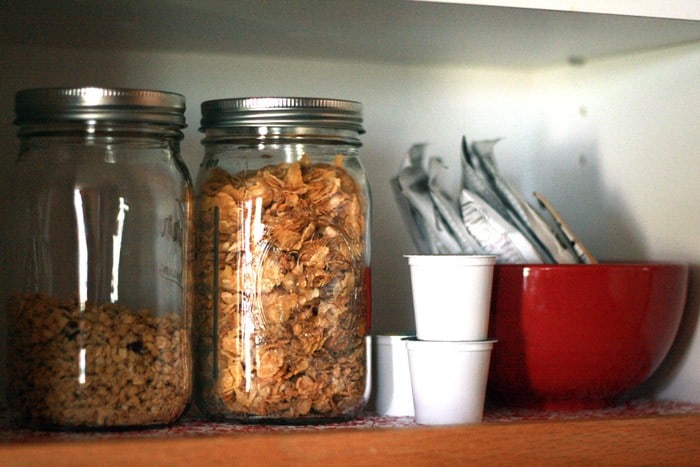 What household projects would you use Duck® brand shelf liners for?  For more great ideas, check out Duck Brand's Shelf Liner on Facebookand Pinterest.
The following two tabs change content below.
Latest posts by Jessica McCoy (see all)