A great pasta salad recipe is an essential recipe to have on hand for everyday lunches, not to mention its one of the best side dishes with steak that we've had, and pasta salads are always a hit at cookouts.
We love this particular pasta salad. The flavors meld together beautifully, and the lemon really pulls it to a new level.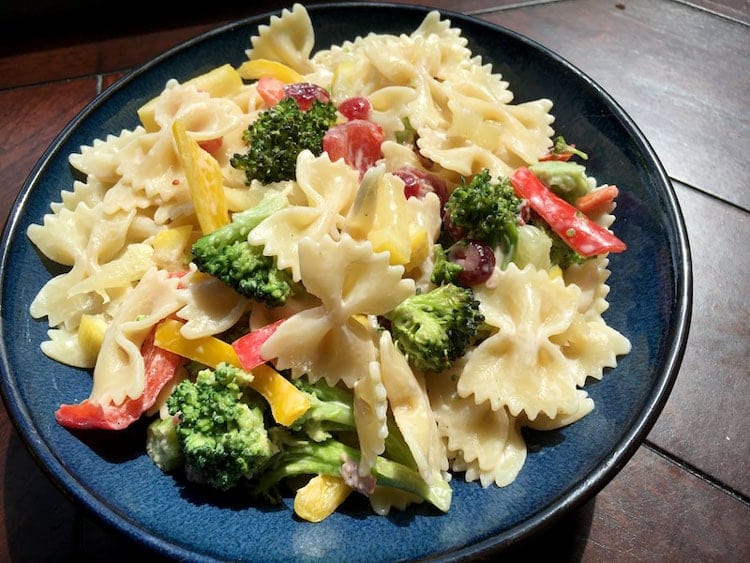 Broccoli and Bow-Tie Pasta Salad
The addition of salt-cure lemons to this recipe really brings it to life. Although it is very good without them, the lemons make you stop and think, "Wow. What was that?" Don't add extra salt to the salad without tasting, however. The briny cured lemons are very intense on their own, but season a larger dish like this perfectly.
You can make this recipe a day or two ahead and store in the refrigerator, so it's perfect for taking to summer gatherings.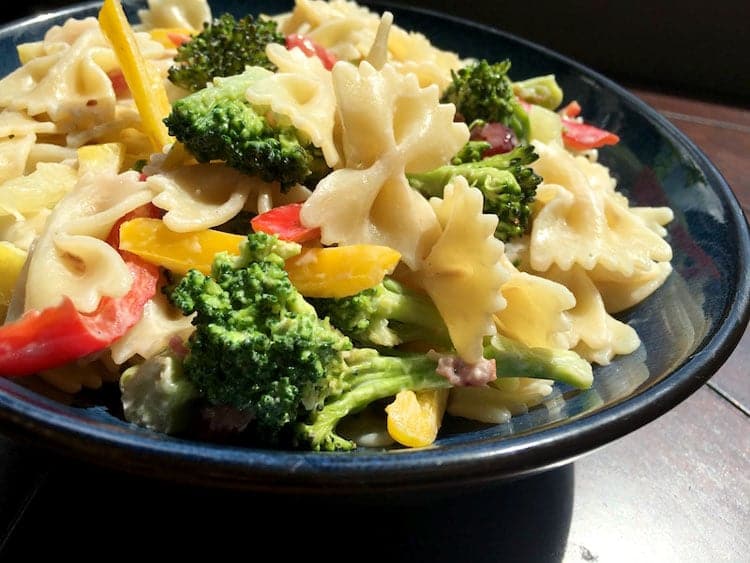 You really can never have too many pasta salad recipes. Going to a barbecue when there several salad side dish recipes to choose from is always a plus.
Here are a few salads that we absolutely love that would be perfect for your next gathering: Salsa Verde Mexican Pasta Salad, Caprese Salad Recipe, and Best Fruit Salad Recipe.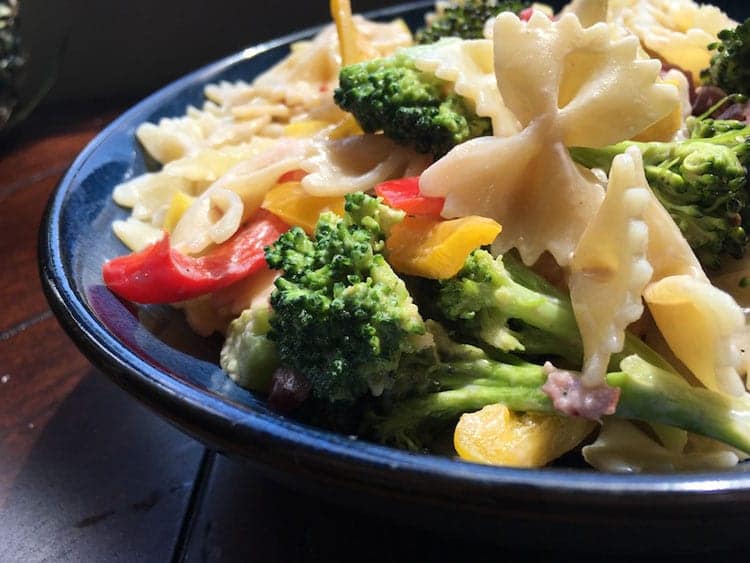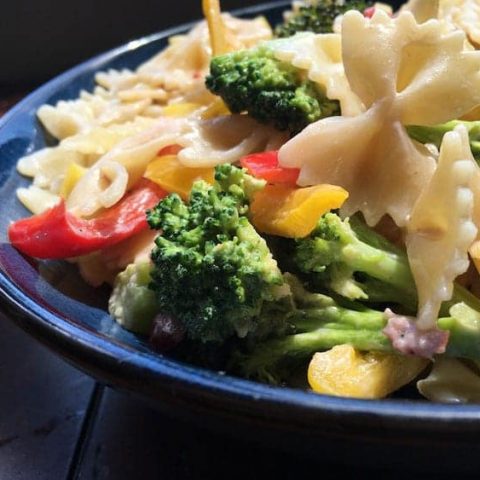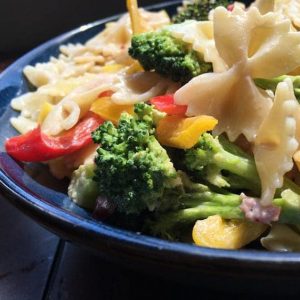 Broccoli Pasta Salad Recipe for an Easy Lunch
Perfect broccoli pasta salad to bring to a BBQ, tailgate, potluck or block party. This broccoli pasta salad has just the right flavor to be a winner!
Instructions
In a glass bowl, combine yogurt, garlic, olive oil, lemon juice, and zest with a fork or whisk. Season with salt and pepper to taste.

Place broccoli florets into a microwave safe bowl with 1 T. water, cover and microwave until slightly tender, about 4 or 5 minutes. Microwave times vary, so check after 3 minutes and adjust time accordingly. Set aside to cool completely.

In a large bowl, combine cooked pasta, steamed broccoli, red and yellow pepper, cured lemon and cranberries. Toss to mix well. Add some yogurt dressing and toss again until thoroughly combined and serve.