This is the best Candy Corn Oreo Bark EVER
It must be said.
Making fun treats out of almond bark is just one of those things that is carefree, fun and easy.
It's a snack that is so simplistic in nature–both in ingredients and in how it's made–that anyone can do it.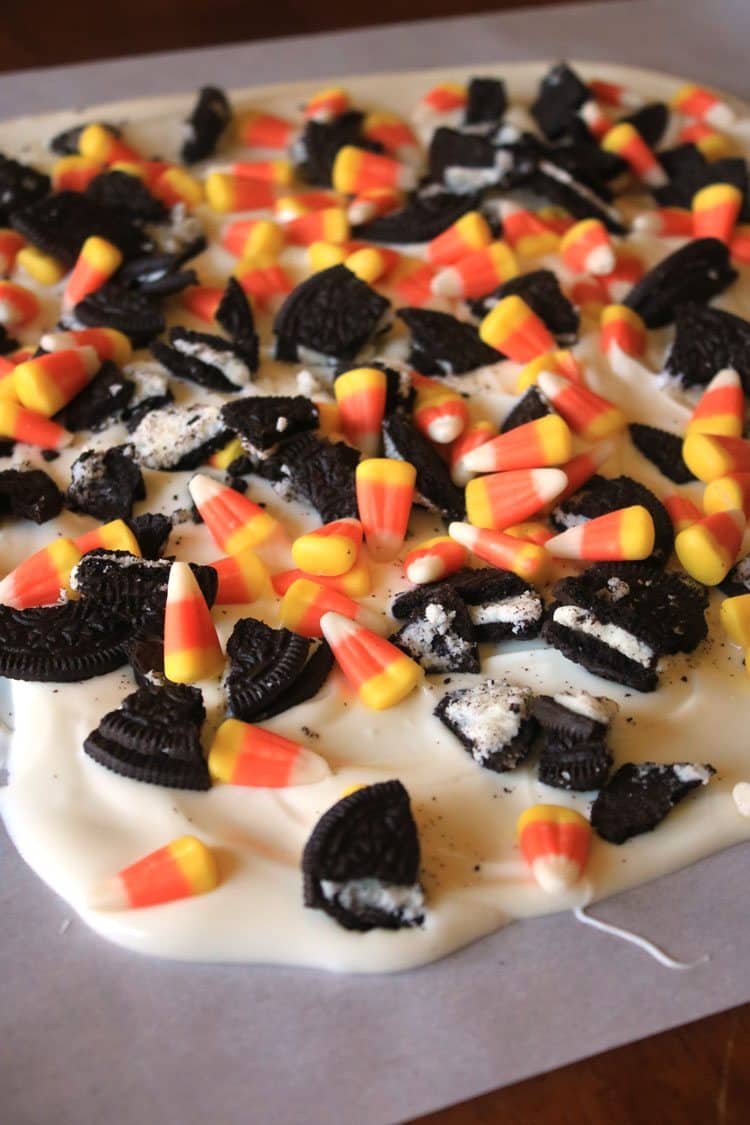 If you want to learn how to make Candy Corn Bark, or even just Oreo Bark, you've come to the right place.
We even have a couple recipes for Copycat Ghiradeli Peppermint Bark and Cranberry Cashew Bark that you'll probably want to test out.
You'd be crazy not too.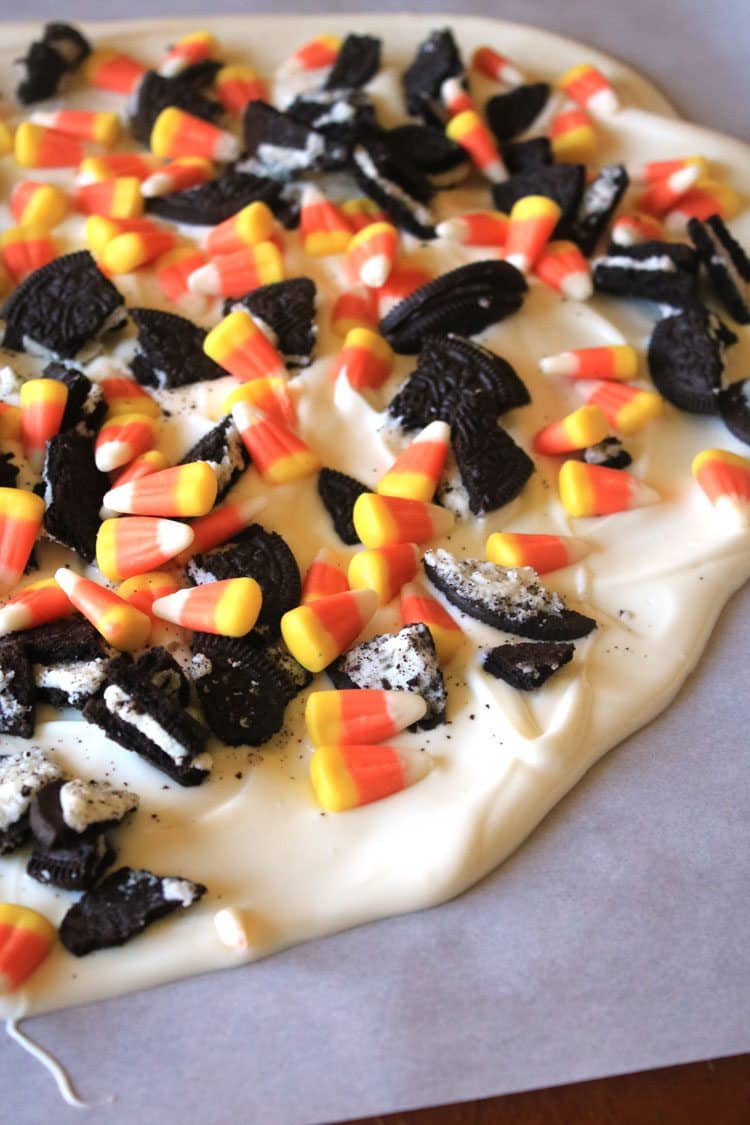 So, a few years ago, when I started All She Cooks, I would make fun treats in the afternoon while the kids were at school. Then, I'd go and pick them up and bring a new treat for a taste test.
Spoiled them rotten with that whole idea.
But, alas–I broke that stride and don't make sweet treats nearly as often.  When I do, they are still appreciated–probably even more so since they aren't a daily occurrence.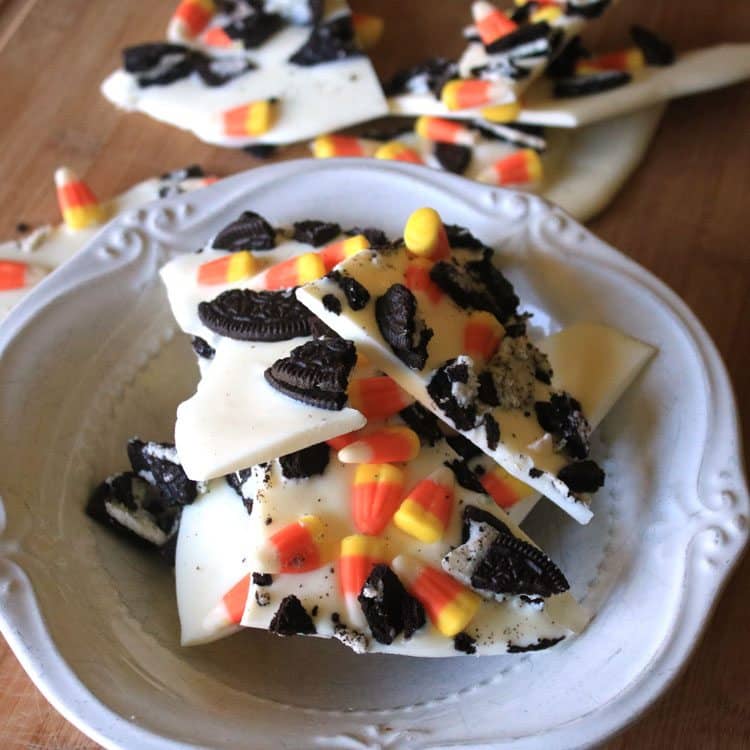 Almond bark has always been one of my favorite ingredients for treats. The only problem I have is actually finding it in our small local grocery store. It's appearance is seasonal at best, going hand-in-hand with holiday baking.
I've actually taken to ordering almond bark online when I'm not likely to find it in the store. It's much easier than driving around on a quest to find that one much needed ingredient.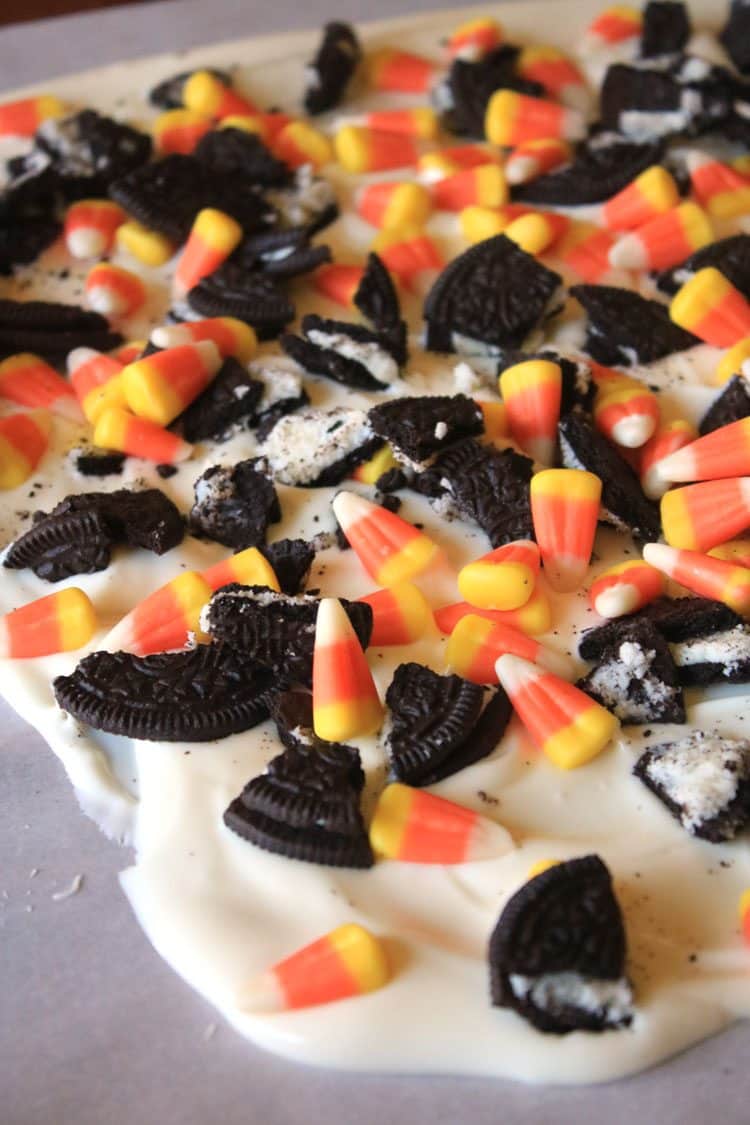 This is such a simple recipe. You really will enjoy it.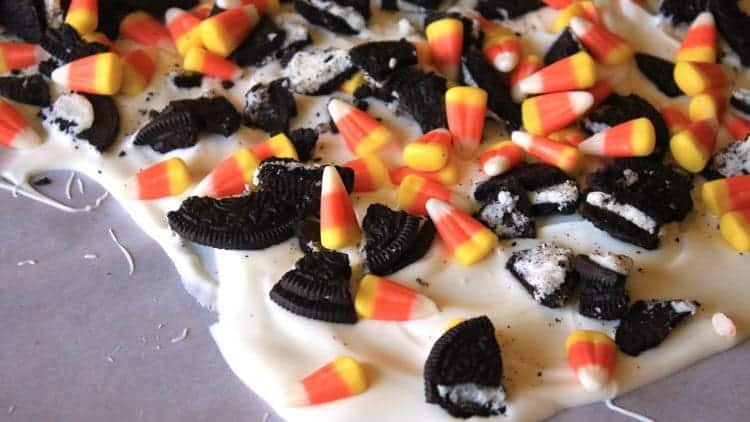 Print
Candy Corn Oreo Bark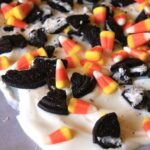 Ingredients
1 package almond bark
10 oreo cookies
1 cup candy corn
Instructions
Break cookies up into small pieces.
Melt almond bark according to package instructions. Pour out onto parchment paper and spread out into a thin layer.
Sprinkle cookie pieces and candy corn over the top of the almond bark. Place in refrigerator for about 30 minutes to harden up.
Break or cut candy into pieces.
The following two tabs change content below.
Latest posts by Jessica McCoy (see all)