We're pretty sure you are going to fall in love with this dish of Cantonese Pan Fried Noodles.
This simple meal is colorful, delicious and flavorful. It pretty much begs to be gobbled up, but you'll want to be sure to savor each and every bite.
So, grab those chopsticks for a fork and dig on in to this delightful dish of goodness.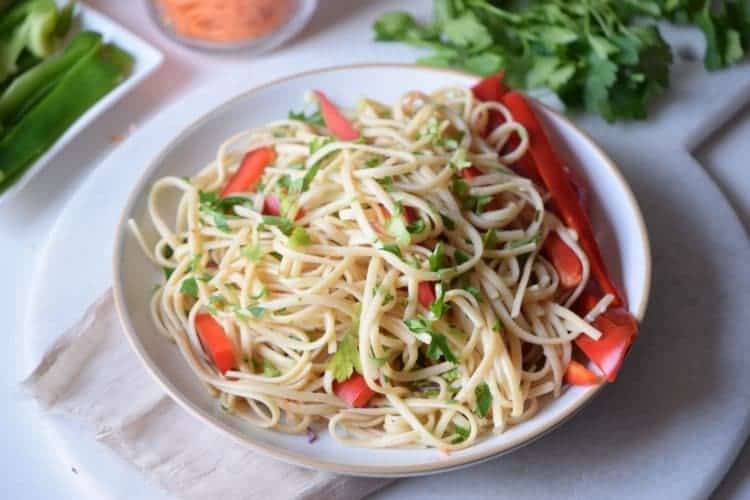 The addition of veggies in this recipes makes an already healthy recipe even healthier, and we all know that its always good to feel great about the food that we eat.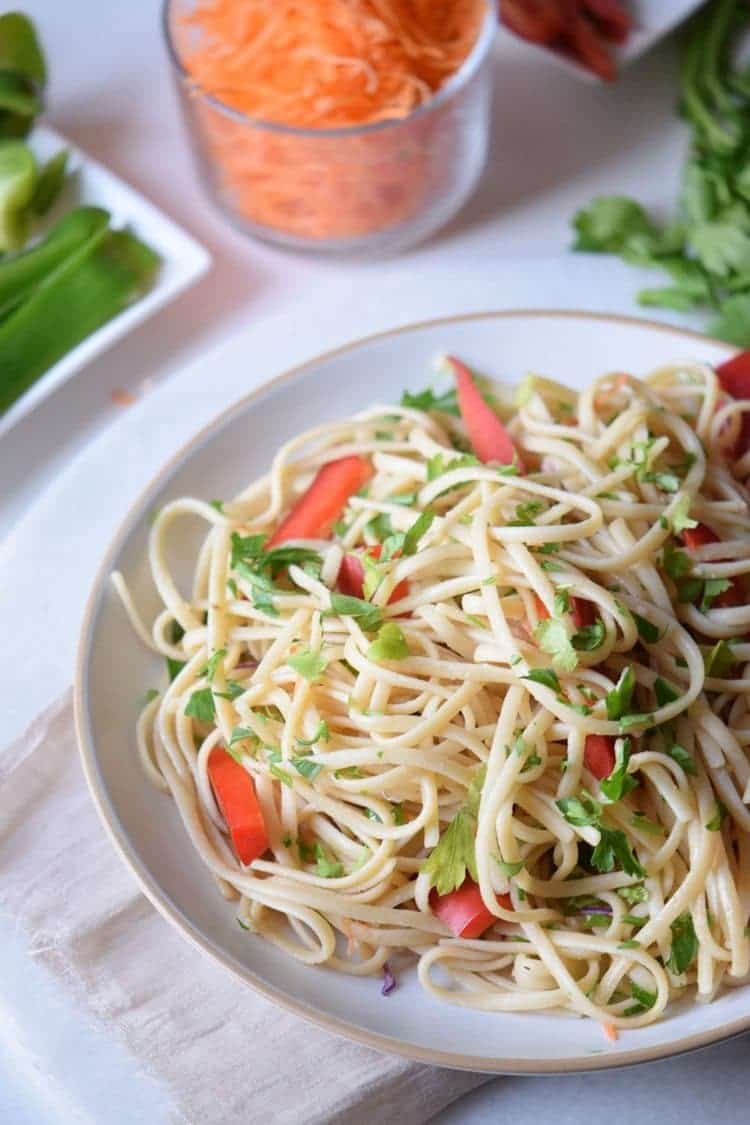 Food that photographs beautifully like this plate of Cantonese Pan Fried Noodles deserves to be savored and enjoyed. And we're sure that  you are going to enjoy it as much as we do.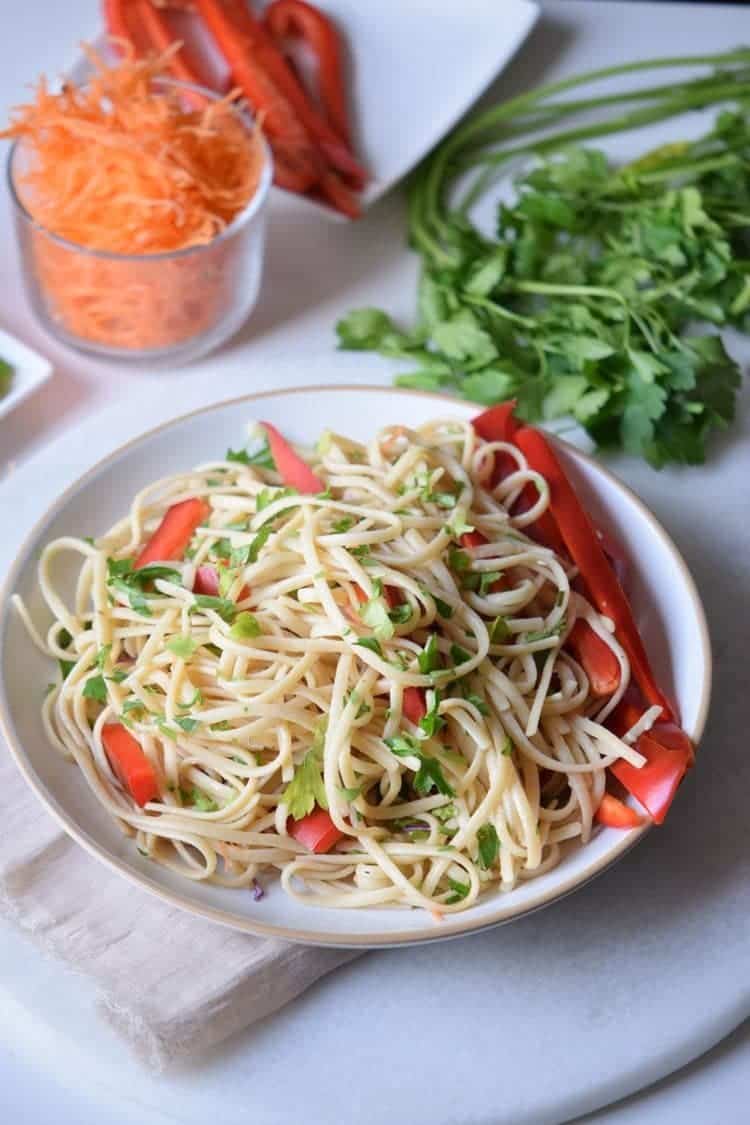 If you like meals that are easy to throw together and don't take a lot of time over the stove–perfect for the hot days of summer–this is one recipe that you're really going to love.
You need to allow a short amount of time for cooking noodles and preparing vegetables–other than that, you're done!
So, sit back and relax.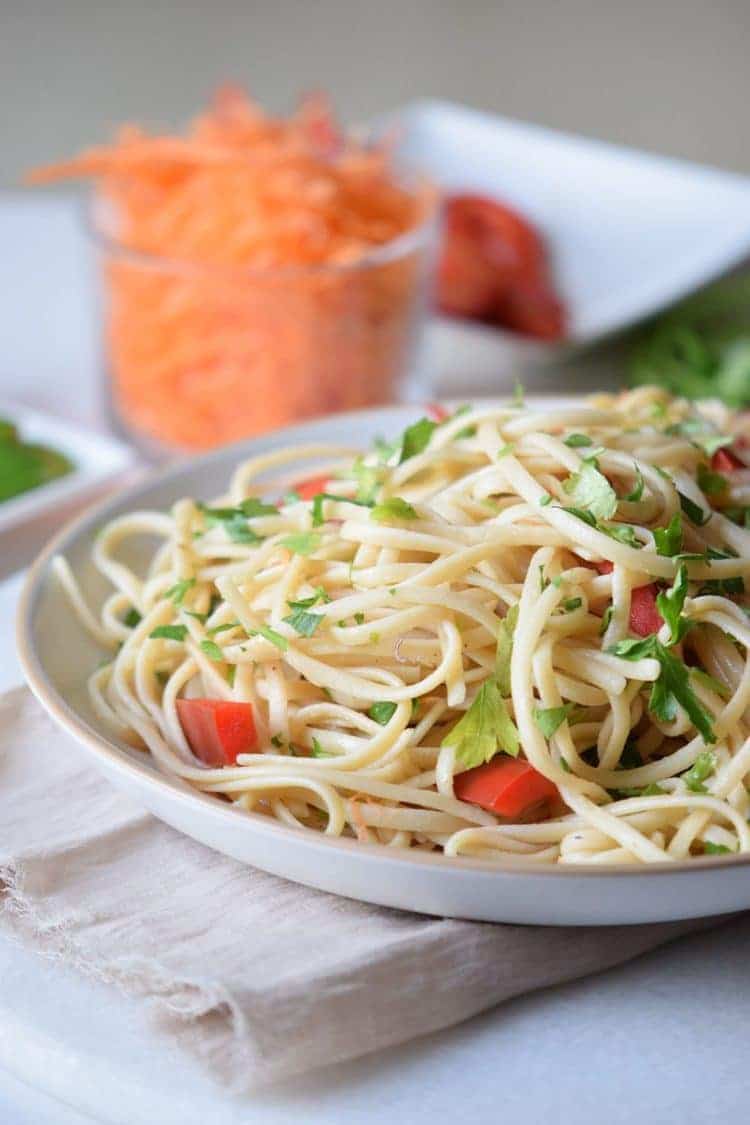 Try this recipe with a variety of veggies to mix things up a bit and stretch your meal plan even further. Use veggies that are in season or fresh out of your garden, and you'll start saving on your grocery bill too.
Print
Cantonese Pan Fried Noodles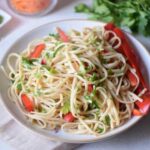 Ingredients
1 Pound noodles
1/8 Cup soy sauce
3 Tbsp rice vinegar
3 Tbsp sesame oil
¼ Green pepper, sliced
¼ Red pepper, sliced
Chives to taste
Parsley to taste
Instructions
Cook the noodles as indicated in the package.
2 minutes before the noodles are ready, take out of the heat and drain the water.
Place the noodles in a large pan over medium heat with the soy sauce, sesame oil and rice vinegar.
Cook for 1 minute, add the green and red pepper slices, the chives and parsley.
Cook for 1 more minute.
Serve, top with some extra chives and parsley, and enjoy.
Tips
You can add more veggies to the recipe such as cucumber, broccoli, and carrots. Add some pineapple for a Hawaiian kick.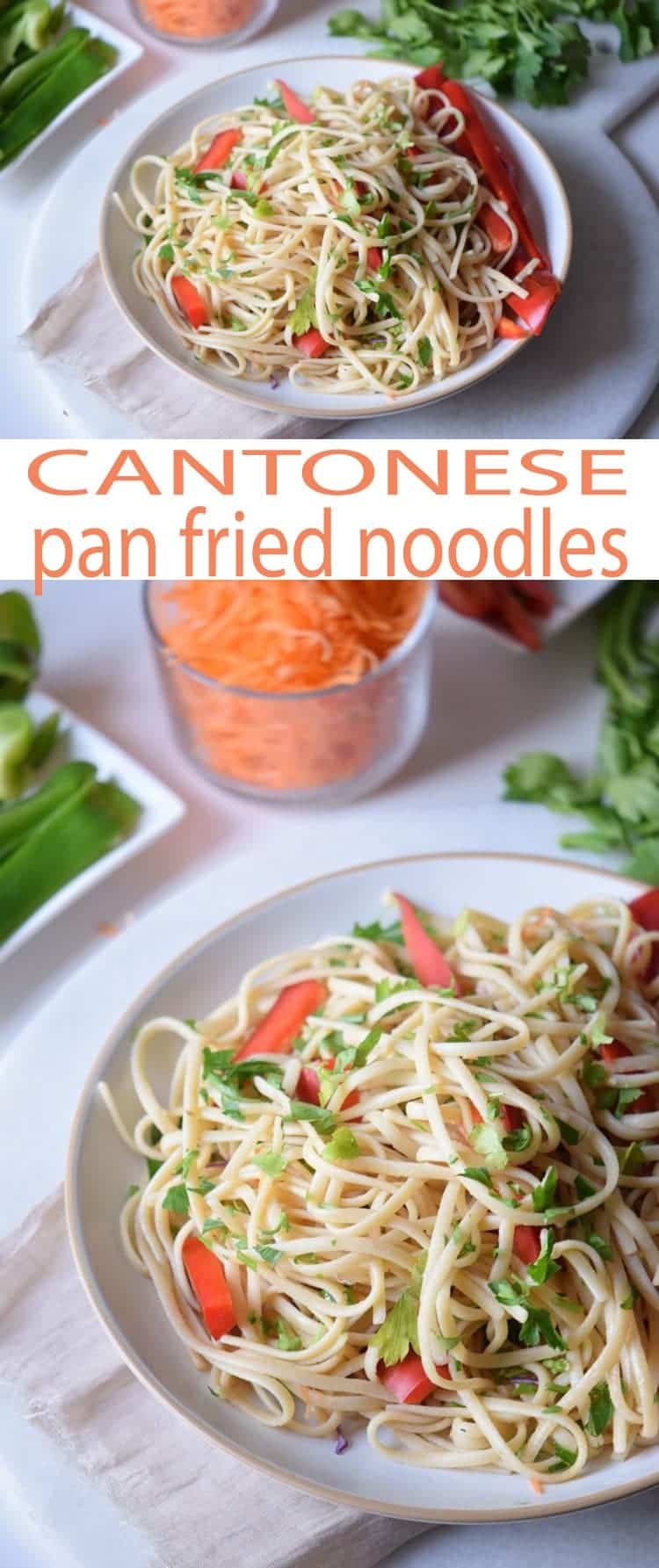 Save
The following two tabs change content below.
Latest posts by Jessica McCoy (see all)