A long time ago, while traveling in Europe, I was introduced to an amazing mouth watering sandwich. The Caprese Sandwich is smack full of fresh flavor, from the Mozzarella cheese to the tomatoes, to basil I grew in my AeroGarden right at home. Drizzled with a touch of balsamic vinegar, and served on a roll, you'll want try this for lunch soon.
Let me tell you… you really can't dispute the flavor of basil picked right off a homegrown plant. Fragrant and oh so Yum.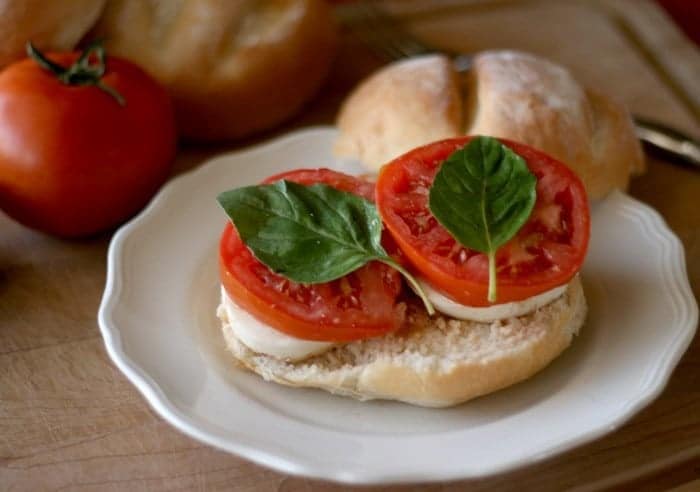 I remember first having a Caprese Sandwich at a little deli. I can't for the life of me remember exactly where it was at, but I think it was on the way to Verona from somewhere else in Italy. Yeah, this was quite a while ago. What I do remember is the sandwich… and ever since, I have loved the combination of a cheese and tomato vegetarian sandwich.
In between all my Holiday shopping, I'll be munching on my yummy lunch. Because you know, shopping online is tough work–even when you have a great coupon code for AeroGarden: Digital20. Yes, I'm sharing the code with you, so if you have someone on your list that has a green thumb, or doesn't have one and wants an easy garden, the coupon code will get you 20% off. Now that's a pretty darned good deal!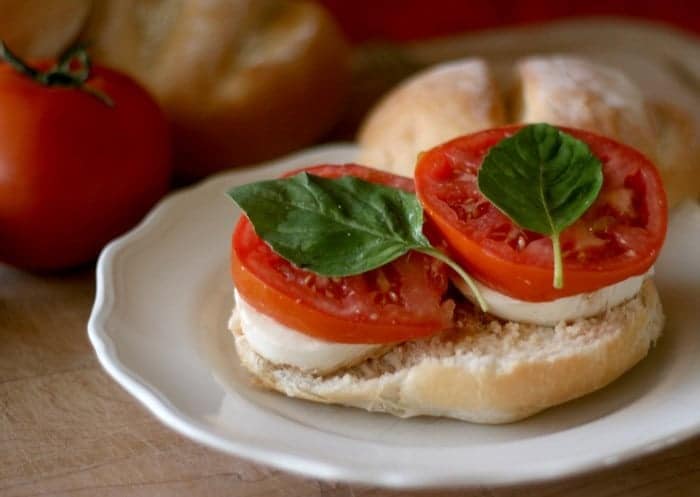 Print
Caprese Sandwich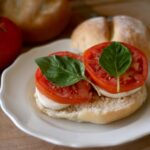 Ingredients
Tomatoes, sliced
Mozzarella cheese, sliced
Basil
Balsamic vinegar
Rolls
Instructions
Assemble sandwich, layer tomatoes, Mozzarella cheese, and basil. Drizzle with Balsamic vinegar.
I'm thrilled with the ease of use of my AeroGarden. It is simple to use and really thrilling to watch herbs grow right inside my house. I can't get over how fragrant this basil is! Seriously, I walk into the room where my AeroGarden is, and am greeted with the scent of basil–which I love.
The plants all took off great, with the exception of the cilantro. I'm starting a replacement seed though, so I'm sure that will come up in no time.
Ah… Gardening in the winter in Wisconsin. This makes me want to buy another AeroGarden so I can have fresh tomatoes all winter long. And lettuce. And hmmm… what else should I plant?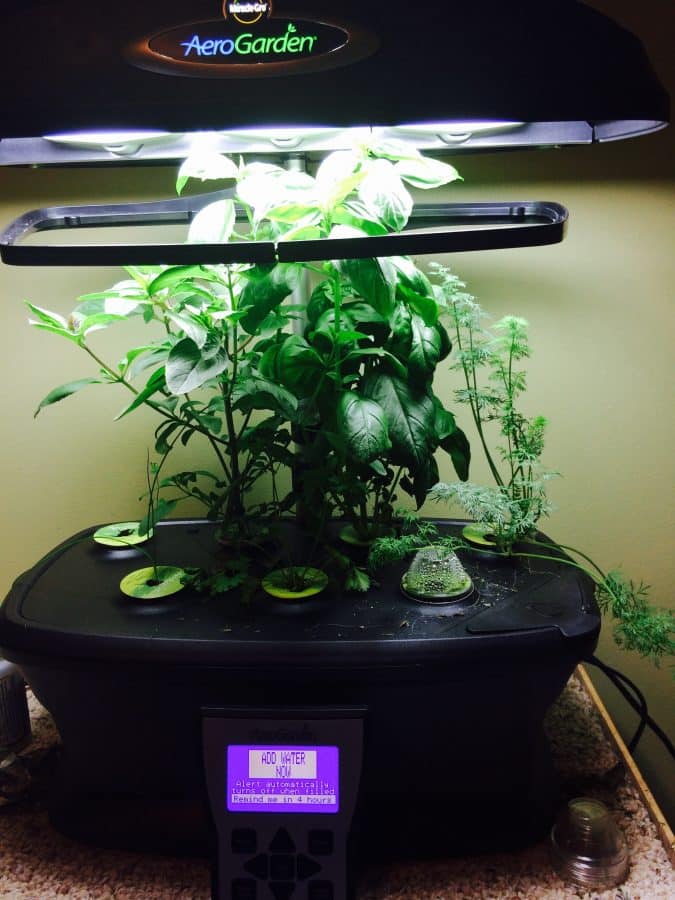 Are you ready to enter to win? Good luck! And don't forget to leave a comment with your gardening fails.
(The post has been sponsored by Miracle-Gro AeroGarden. All opinions are that of All She Cooks.)
You might also like these easy lunch recipes:
Grilled Three Cheese and Tomato Sandwich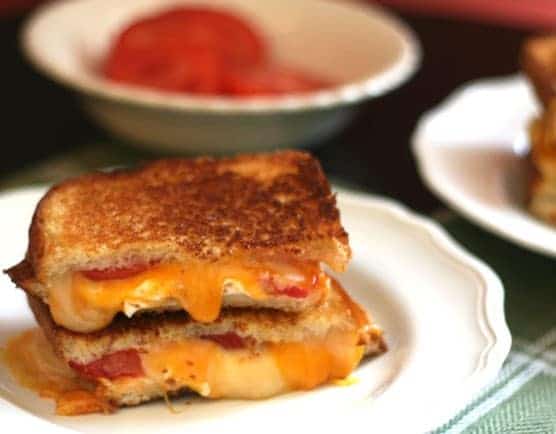 Scrumptious Grape Chicken Salad Sandwich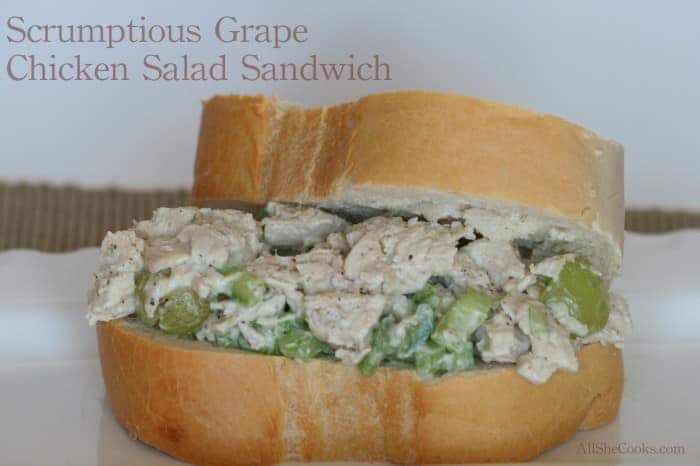 The following two tabs change content below.
Latest posts by Jessica McCoy (see all)