This is that in-between time where Thanksgiving leftovers are dwindling, but Christmas is still weeks away. Don't want to make a whole apple crisp and burn yourself out too early? Try my mini apple crisps! Bonus… they have caramel. Double bonus… they're made inside the apple which automatically make them more adorable. Don't you agree?
The proportions I'm giving you today will serve four. In my pictures, I only made two so don't let that confuse you. It's just me and the hubby in the house right now and if I made four, we'd eat all four. I decided to be good this time. Believe me, it wasn't an easy decision.
Preheat your oven to 350° for starters. Then, you'll chop off the tops of your apples like so.
Use a knife, spoon, melon ball scoop, or whatever you need to get the job done. Just hollow out the inside. Be very careful not to accidentally pierce the shell. It won't be the end of the world if you do, but some of your caramel will leak out as you cook the apples. Remember that what you are scooping out will be the chopped apples for inside the apple crisp. So try not to mutilate them! If you'd rather not worry about that, just buy more apples and chop them up for the inside filling.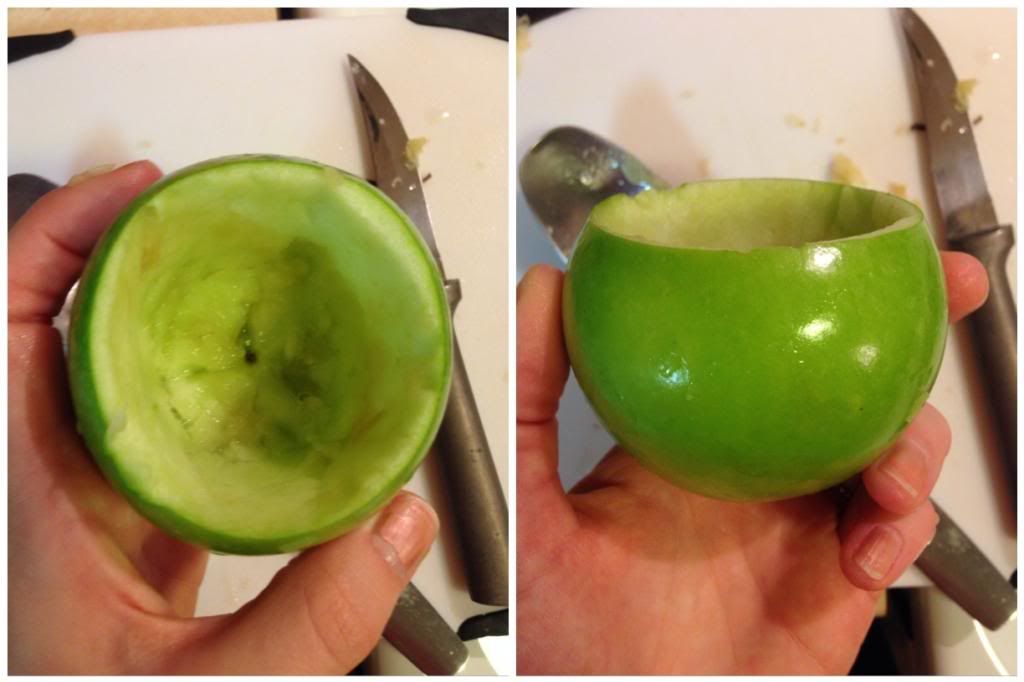 Chop up your apple guts. Sounds appetizing, huh? I really like finely chopped apples in my apple crisp, so mine are pretty small chunks. But just do your's however you prefer them!
Combine the sugar, cinnamon, 1/2 teaspoon flour, and tablespoon of brown sugar in with the chopped apples. Then spoon the mixture into your hollowed out apples. I leave a little extra room at the top because I'm a big fan of the 'crisp' part of apple crisp.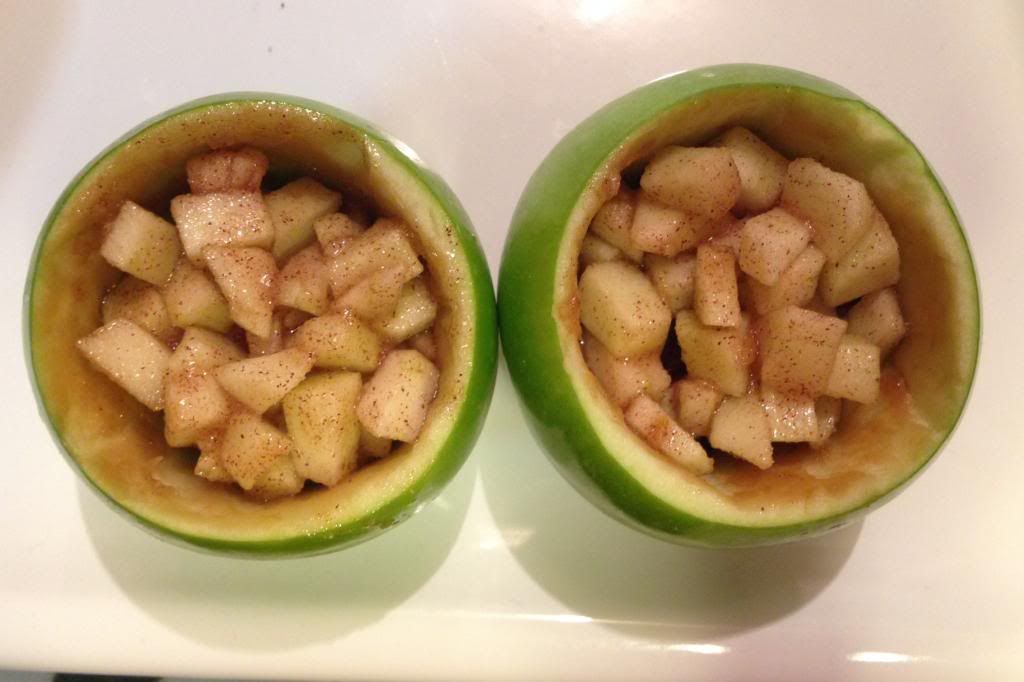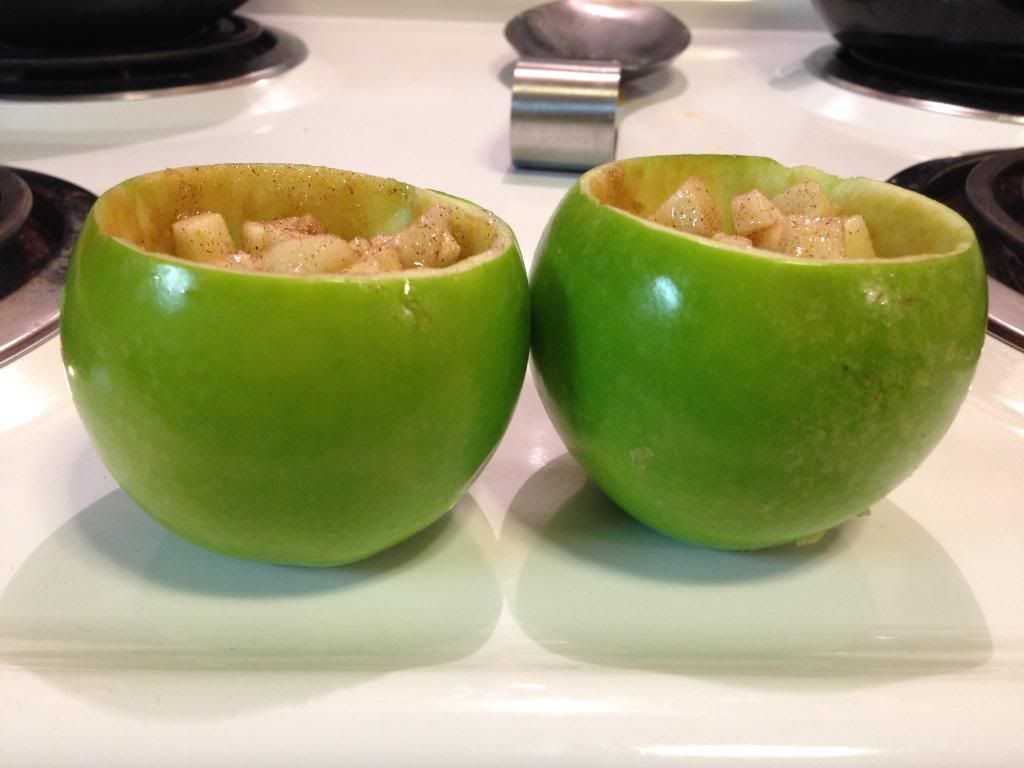 Drizzle a layer of caramel on top. Probably about a tablespoon? I don't measure, I just make sure I thinly coat the top of the chopped apples.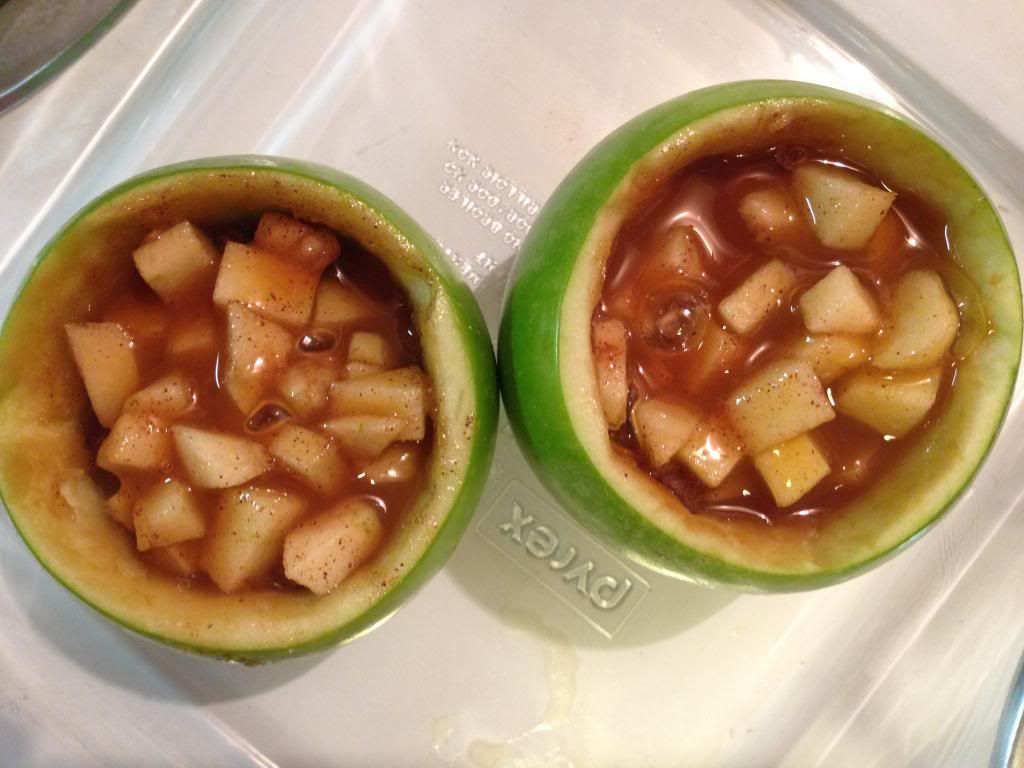 To make the crisp part, just combine the 1/3 cup of flour, brown sugar, and quick oats with the baking soda, baking powder and melted butter. Top your apples with this mixture and bake for 45 minutes or until crisp part is just starting to brown.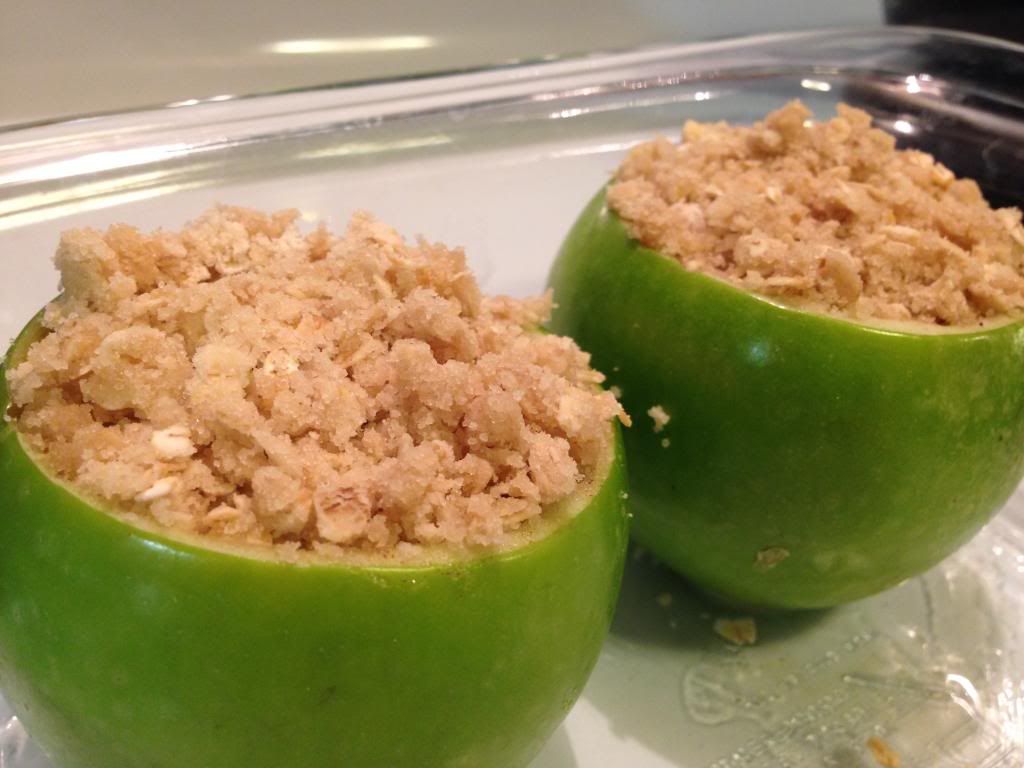 When they are done, transfer them to a serving dish and drizzle with another tablespoon of caramel.
You're ready to dig in and enjoy! And remember, the whole thing is edible!
[mpprecipe-recipe:307]

The following two tabs change content below.
Latest posts by Jessica McCoy (see all)