This recipe is part of our monthly recipe series sponsored by Pick 'n Save. Follow along with All She Cooks on Pinterest and Instagram.
National Pot Pie Day is September 23rd, and I couldn't think of a better reason to celebrate.  To celebrate the official beginning of fall, to highlight one of my all-time favorite comfort foods, and to just plain celebrate the final months leading up to the inevitable cold Wisconsin winter–when you can be sure I'll be thinking about hibernating with said favorite comfort foods.
Pick 'n Save has amazing pot pies available in their deli–both chicken and beef.  So, since I didn't have to cook the pot pies from scratch, I decided to whip up this fabulous Berry Spinach Salad which is a perfect pairing of healthy ingredients to serve as a side to any meal.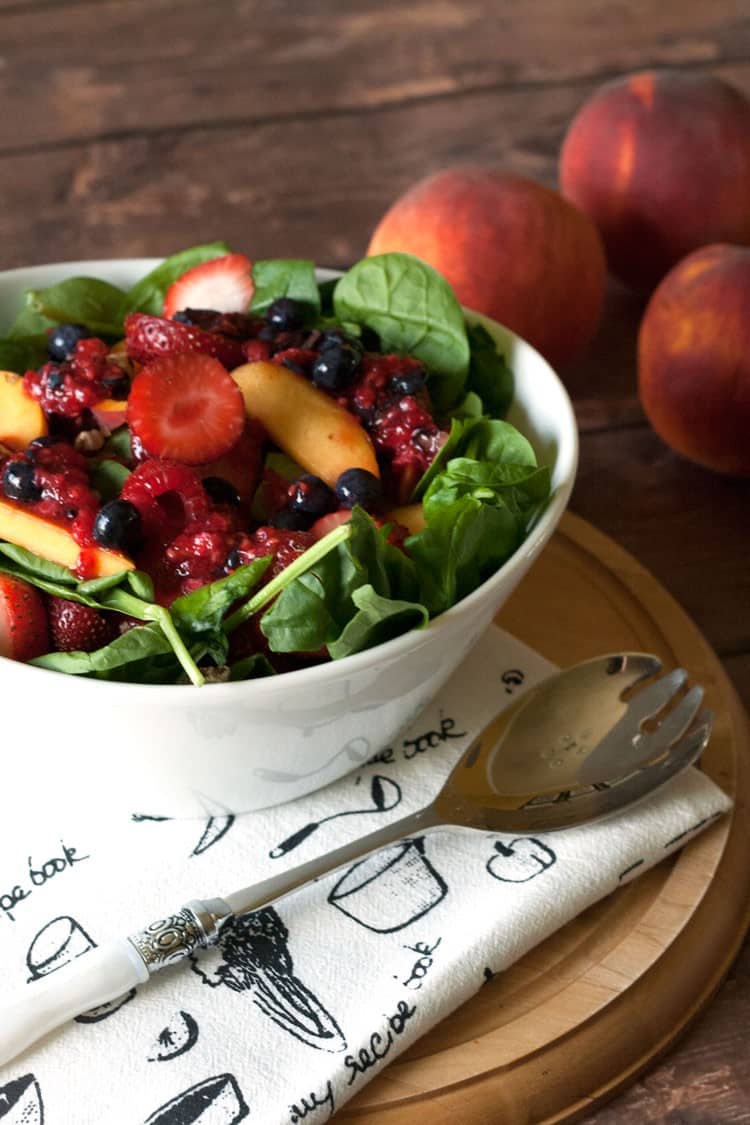 Even more perfect to serve as a side with a slice of pot pie.  Because, while I could probably nearly inhale an entire pot pie all by myself–in one sitting, no less–I probably shouldn't.  So, instead I indulged in a big portion of Berry Spinach Salad and a nice slice of the best ever comfort food.
My favorite kind of pot pie has always been Chicken Pot Pie.  It is just so flavorful.
And we all know that when the temperatures start to dip down, comfort food is where it's at.  There is just something about a pot pie that is soothing to the soul.  Calming.  Hmm…not sure why that is, but it would be interesting to investigate.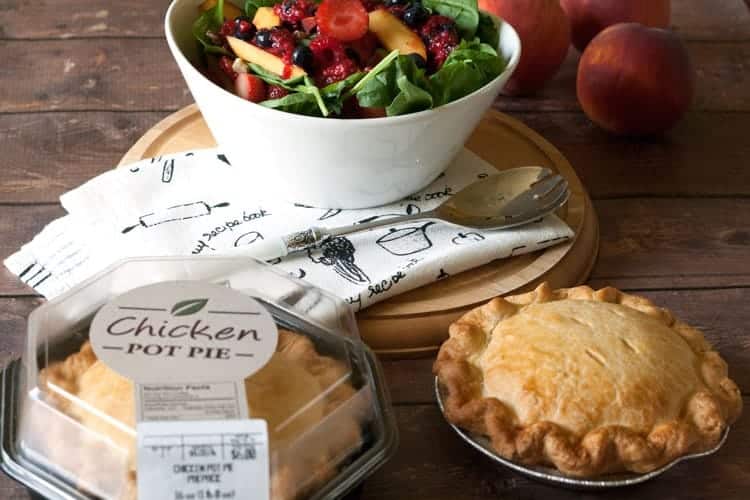 To help celebrate National Pot Pie Day on September 23, participate in Pick 'n Save's Pot Pie Showdown. From Wednesday, September 23 through Saturday, September 26, you can taste Pick 'n Save's chicken and beef pot pies in Milwaukee-area stores and cast your vote for a chance to win prizes. Make sure to visit Pick 'n Save's Facebook page to find out Milwaukee's favorite pot pie in the next few weeks.
Pick 'n Save's Pot Pies are made daily in the Roundy's Commissary in Kenosha–hand crimped and made fresh.  Just taking a fork and breaking into that flaky crust, and then scooping out that first bite is worth it.  And since Roundy's has already gone through all the trouble of making these delicious pot pies, all that is left to do is to heat them up, eat them and enjoy!  Deliciousness!
Like I said–fresh ingredients and comfort food.  Well, you can't get better than that.  And while we get into the mood for fall…
And all the gorgeousness it has to offer…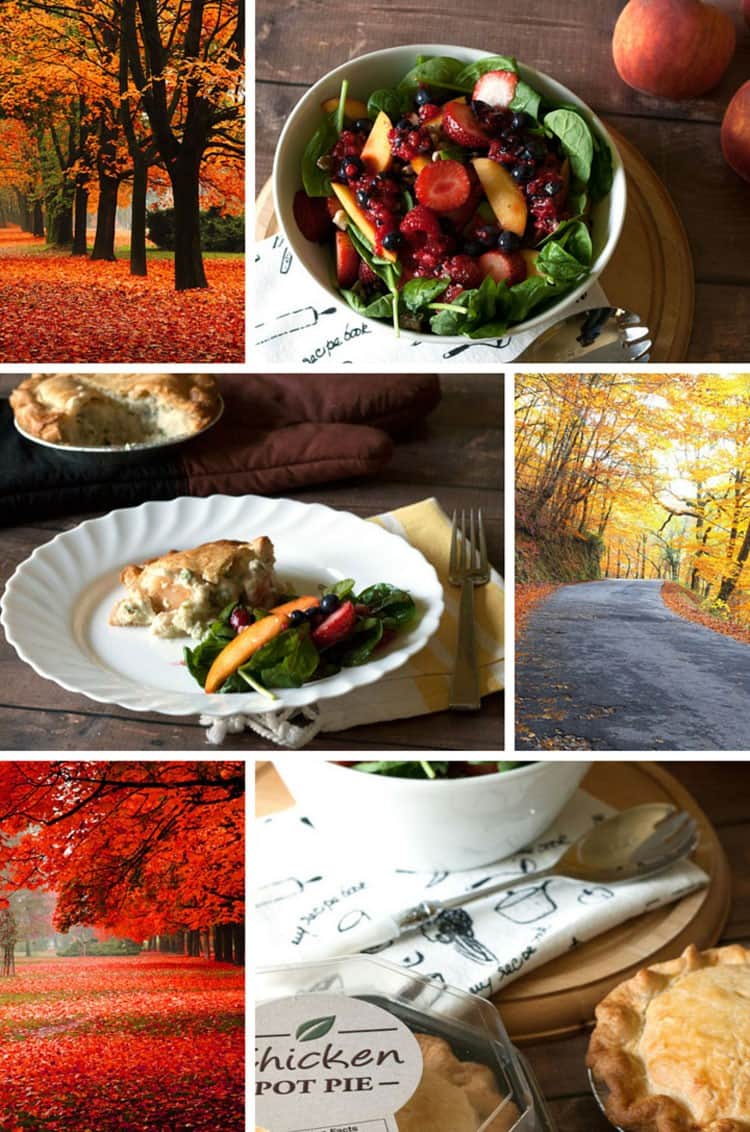 You'd better believe some easy peasy weeknight dinners are something that we want to go right along with it.  Because the fall is busy.  Heck, life is busy.  And why not make things just a little bit easier?
Print
Pot Pies and Berry Spinach Salad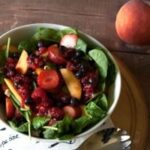 Prep Time:

5 minutes

Total Time:

5 minutes

Yield:

6

Category:

Side Dish
Ingredients
5 cups spinach leaves
3/4 strawberries, sliced
3/4 cups blueberries
3/4 cup raspberries
1 peach, pit removed and sliced
1/2 cup chopped walnuts
1 teaspoon lemon juice
1 teaspoon sugar
Instructions
Combine half of the strawberries, blueberries and raspberries, sugar and lemon juice in food processor and lightly process to produce a thick dressing. Alternatively, you can smash the berries up in a bowl and then add the sugar and lemon juice.
In a large salad bowl, toss spinach, remaining berries, peach slices and walnuts. Pour berry dressing over mixed salad.
Serve as a side dish or appetizer, or serve in larger portion size for lunch.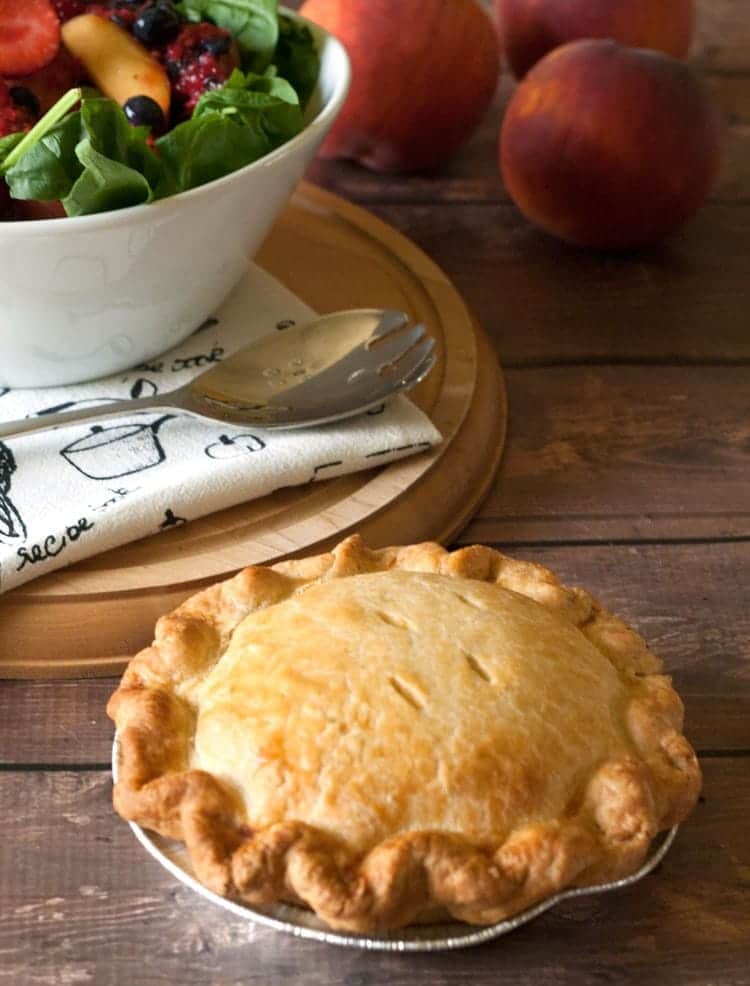 Make sure to share any of your creations with #MyPicknSave
The following two tabs change content below.
Latest posts by Jessica McCoy (see all)