This post brought to you by KORBEL California Champagne. The content and opinions expressed below are that of All She Cooks.
Mimosa Brunch Recipe Just Because You Can
Hello mid-morning meal of perfection. Hello KORBEL Brunch.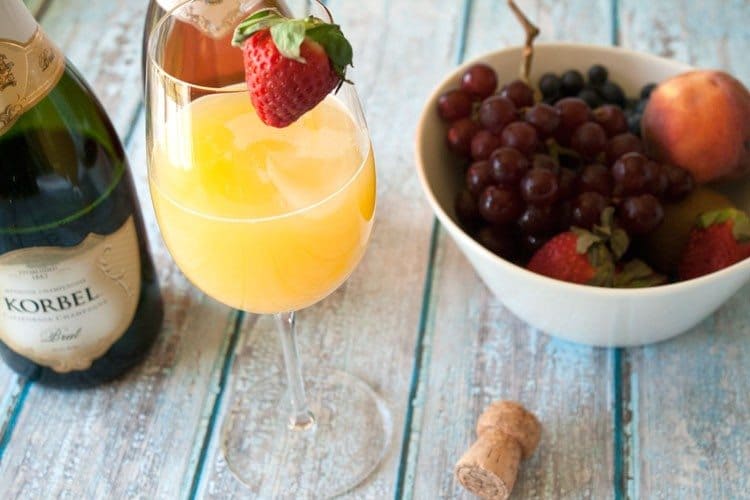 If you like to celebrate brunch from time to time, as we do, you probably have a favorite drink recipe up your sleeve. Maybe two or three? Our favorite drink recipe for brunch–a simple Champagne Mimosa recipe because it has two of our favorite ingredients: champagne and a splash of orange juice.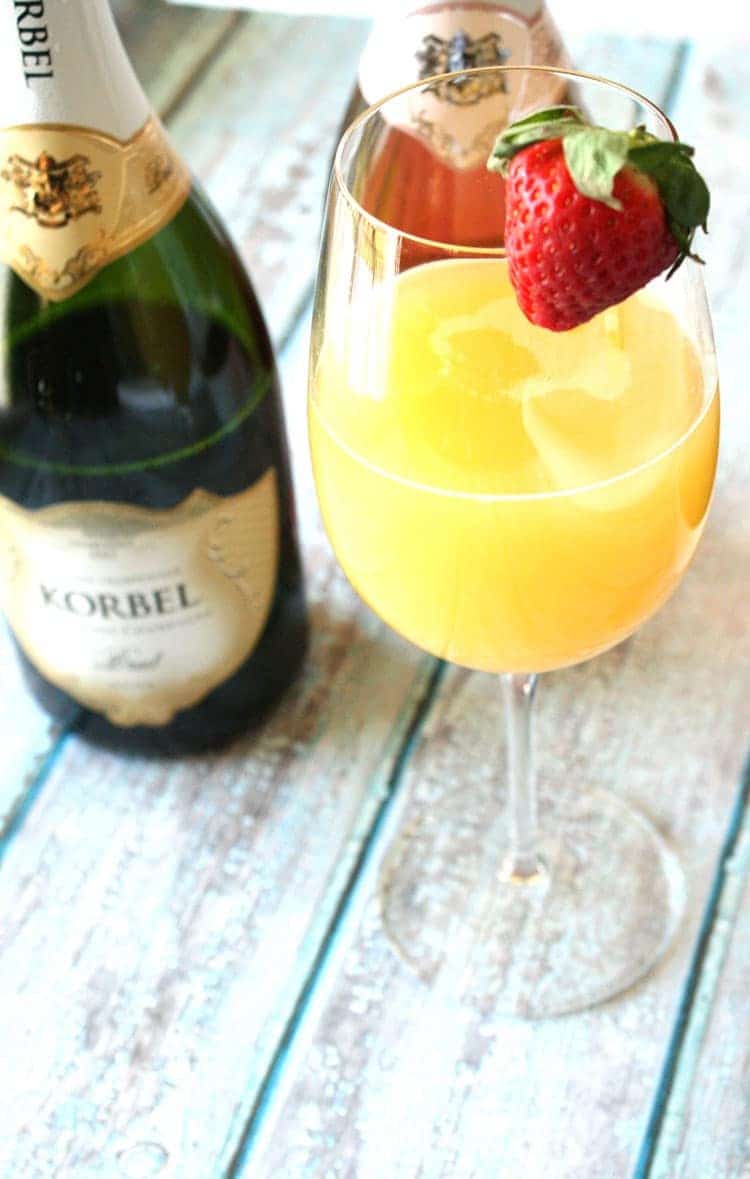 There is just something about a little bubbly. I've been enjoying that particular drink for quite some time, to mark special occasions or just because. Sometimes, life just calls for a little extra sparkle.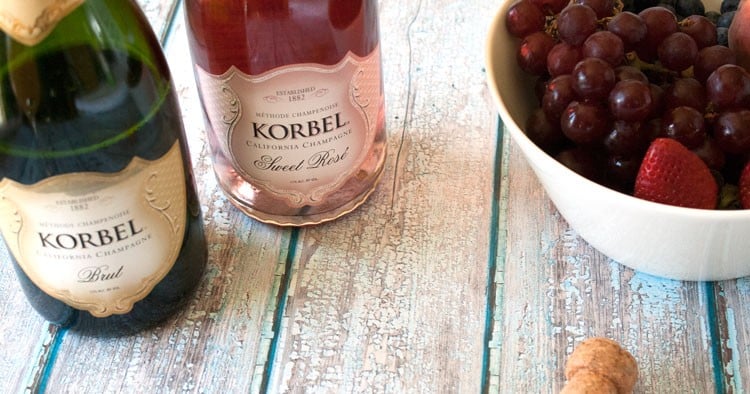 KORBEL Brunch Ideas
I've always enjoyed a chilled glass of KORBEL, be it their Brut, Brut Rosè or Sweet Rosè varietal. And yes, I like a glass of straight champagne just as much as a champagne cocktail. The whole idea is to jazz things up and add a bit of variety to life, right?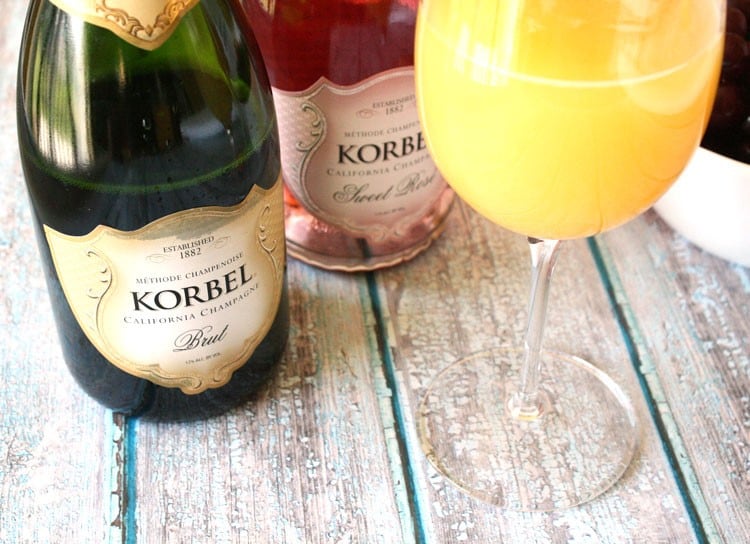 Pair KORBEL Califoria Champagne with some Strawberry crepes, fruit and berries (a watermelon salad would be perfection) or a plate of cheese and you're set. You don't have to serve anything too fancy.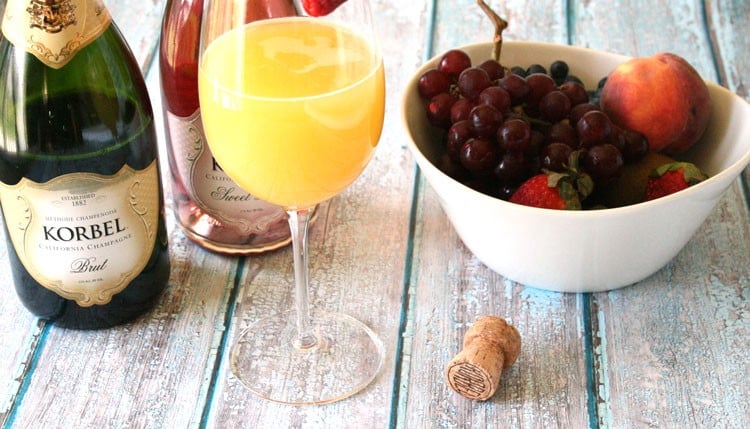 This Mimosa Cocktail recipe is super easy. Pour a glass of KORBEL California Champagne and add a splash of orange juice. Simple as that! KORBEL Cocktails that work.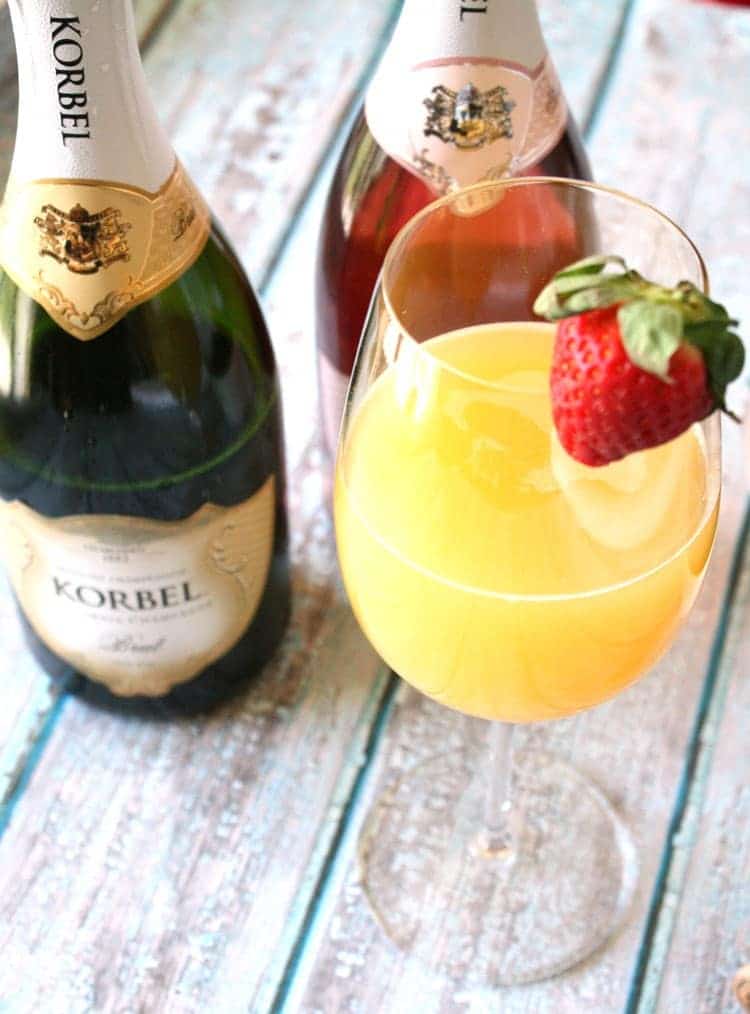 The following two tabs change content below.
Latest posts by Jessica McCoy (see all)