This post brought to you by Sam's Club. All opinions are 100% mine.
I grew up on RO*TEL® and VELVEETA®. Okay… so maybe it was my college days eating chips and dip with my roomates, but it's still the same. This combination of deliciousness goes back… way, way back. RO*TEL® and VELVEETA® are two of a kind, peas in a pod, yumminess to the core.
This week I decided to mix things up and make a new recipe using two of my favorites. I LOVE burritos, so I mixed up a can of original RO*TEL® and my favorite VELVEETA® with ground beef, threw it in some burrito flours and wrapped them up. Then, I topped the whole thing with more RO*TEL® and VELVEETA® (melted together in the perfect way I remember from my chip dipping days!), and then stuck it in the oven for 30 minutes to create perfection: a super supper fit for my familiy. Just look: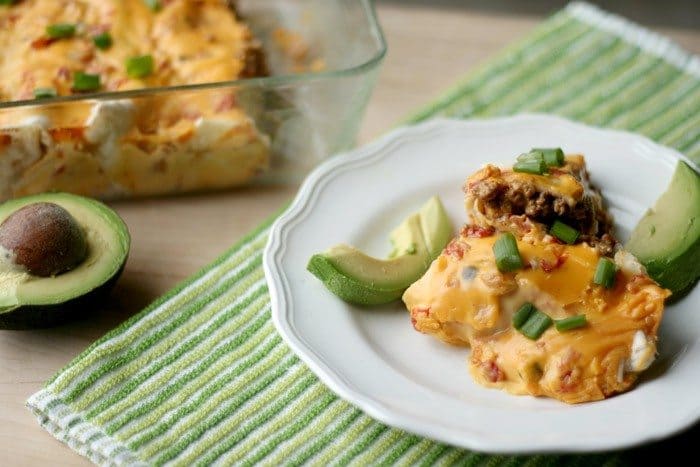 Looking for more recipes using your favorites? You might want to check out some of the recipes available on the Sam's Club website RO*TEL® and VELVEETA® page. There are all kinds of recipes to mix things up and make something all new… but if you're looking for something that is perfect for March Madness or any other game day celebration- Velveeta Cheese & Rotel are the way to go. andTell them about some of the great ideas they can try for their March Madness party.
Nachos, anyone?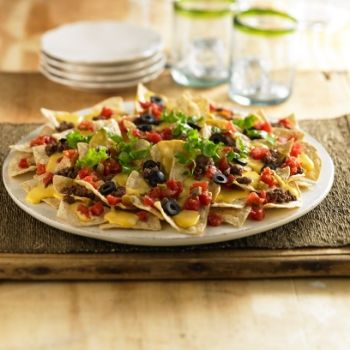 Now… I don't know about you, but making something special for the tournament that the whole family will love is ideal. And, anytime I mix up something with a Mexican flavor flare, you can be sure that my entire family will be gobbling it up. And, gobble it up they did…
There is no better way to watch a big game (or games!) and cheer on the teams that made it into the final bracket, than by chowing down on good food with family. My entire family LOVED these Cheesy Beef Burritios, and I bet you will too.

Cheesy Beef Burritos
3 pounds ground beef
2 cans RO*TEL®
32 ounces- and VELVEETA®
2 packages taco seasoning
10 burrito tortillas
Directions-
Brown ground beef and drain grease. Add 1/2 of the and VELVEETA® cheese and 1 can of RO*TEL®. Stir together with ground beef until cheese has completely melted..
Divide ground beef mixture between 10 flour tortillas. Wrap burrito flours on both ends. Place in 2 baking pans.
Melt the other half of the VELVEETA® cheese and remaining can of RO*TEL®. Pour over flour tortillas- divided evenly between pans. (Freezer option- if you'd like to freeze for later use, you can freeze at this point. You would simply thaw and then bake until heated through, about 40 minutes.)
Bake for 25 minutes on 350 degrees. Enjoy!
The following two tabs change content below.
Latest posts by Jessica McCoy (see all)