Today's post is sponsored by Arla Dofino, but my love for their naturally delicious cheese is all my own! Happy #HavartiHolidays from Arla Dofino!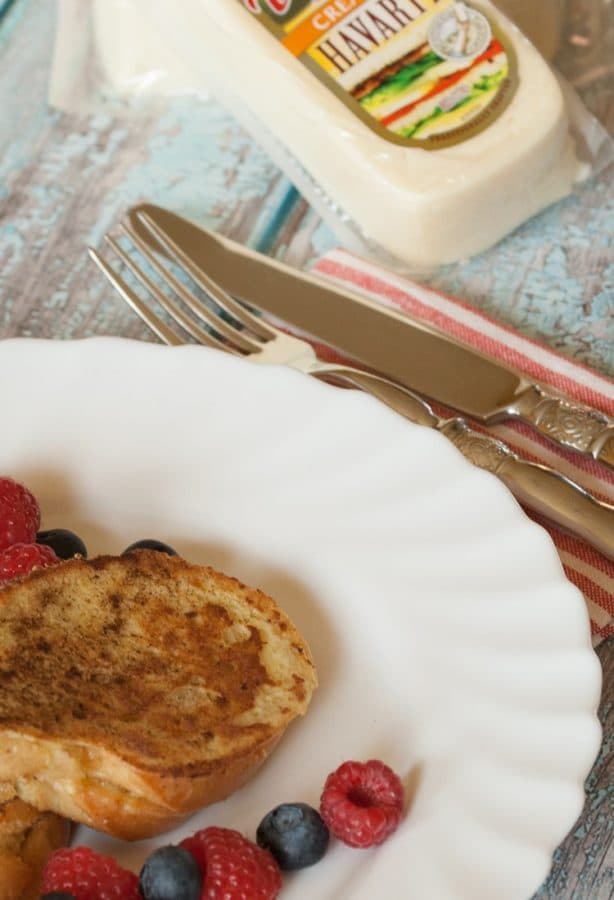 I'm a huge fan of cheese, and this Creamy Havarti cheese from Arla Dofino, made right here in my home-state of Wisconsin is out of this world smooth and creamy.  Cheesy perfection, I'd say! Arla Dofino is offering $1.00 off any Arla Dofino product, just click on the Offer section of their website and claim your offer, and then follow the steps to redeem.  And while you're at it, you might want to try my delicious cheesy breakfast recipe.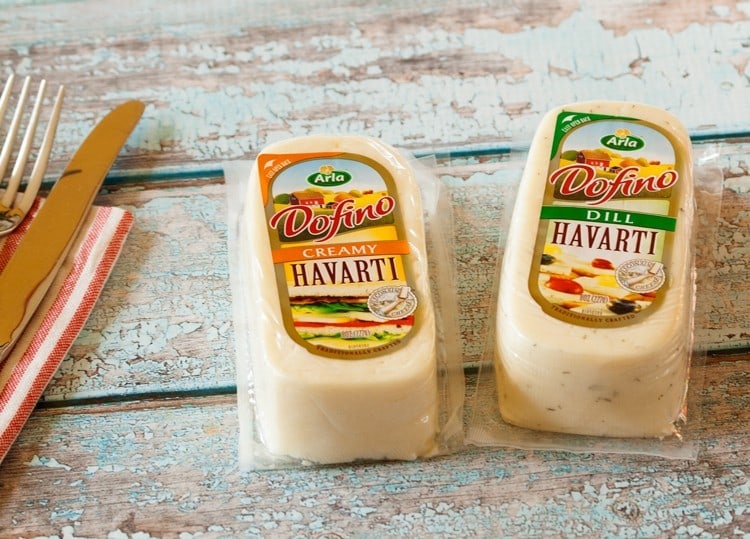 The holiday season is the time for entertaining out of town overnight guests, and what better way to show hospitality than by serving up a delicious cheesy breakfast featuring Arla Dofino cheese?  I love to reconnect with family and friends over a breakfast like my Creamy Havarti French Toast with Berries.  This is the way to make your entertaining breakfast a delightful success, using a new Havarti recipe. If you're looking for other cheesy recipes–like Gouda recipes or Muenster recipes–we've got tons of recipe ideas for you. The holidays are a time of reconnecting with family and friends, sharing holiday cheer, and food… lots, and lots of food.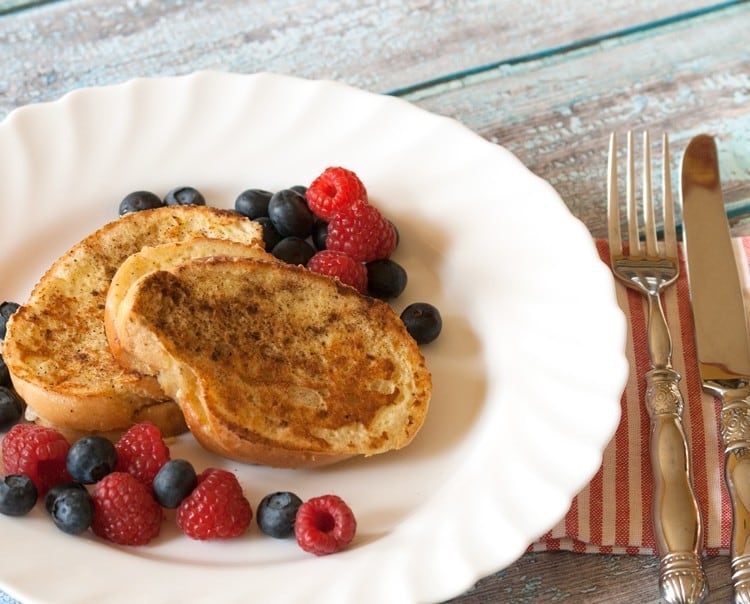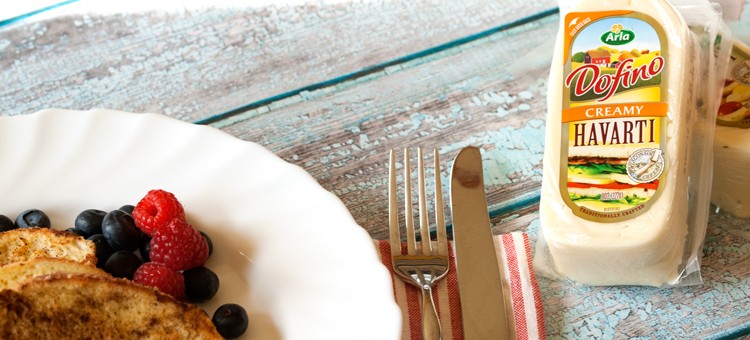 Not a fan of Havarti?   Arla Dofino brand of cheeses include several other family-friendly types of cheese like: Muenster, Gouda, Edam, and Fontina.  We're talking farm to fridge goodness, cheese that is free of added hormones and preservatives, crafted from quality ingredients that are natural and produced in an environmentally friendly manner. Living in Wisconsin, I love that Arla cheeses have been traditionally crafted right here in my state for over a century.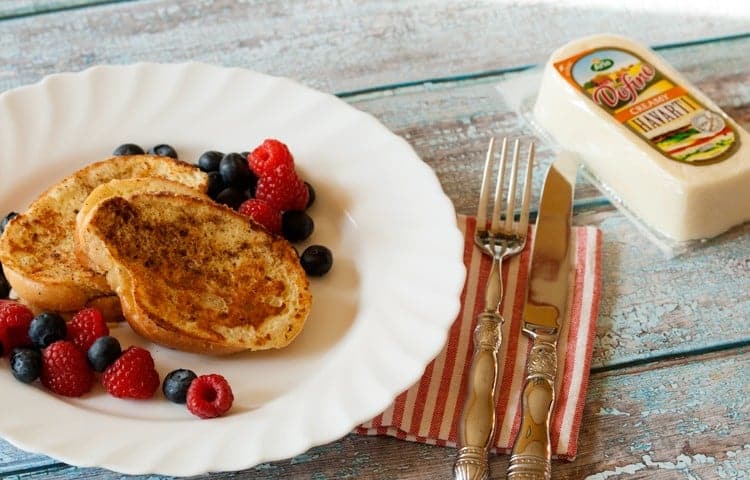 Looking for a cheesy breakfast recipe?  Look no further, because we have you covered.
Print
Havarti French Toast with Berries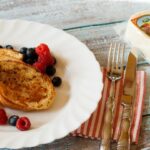 Ingredients
French bread, or other soft bread
Eggs
Havarti cheese, thinly sliced
Dash of nutmeg or cinnamon
Blueberries and raspberries
Instructions
Beat eggs in bowl (1 per 2 slices of bread). Dip bread into beaten eggs and cook on griddle or stove top over medium low heat. Place thin cheese slices between two pieces of bread and heat until melted. Serve with mixed berries.
You May Also Like: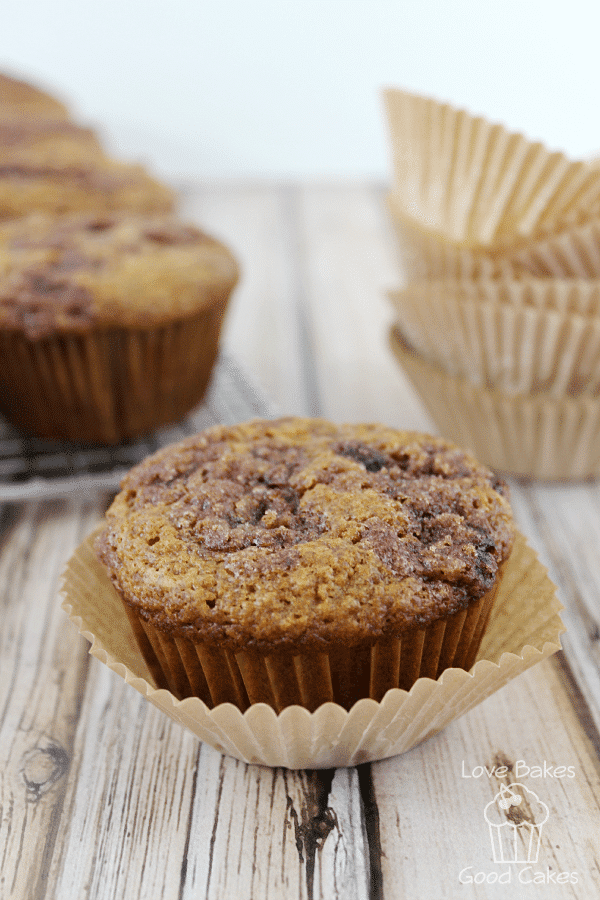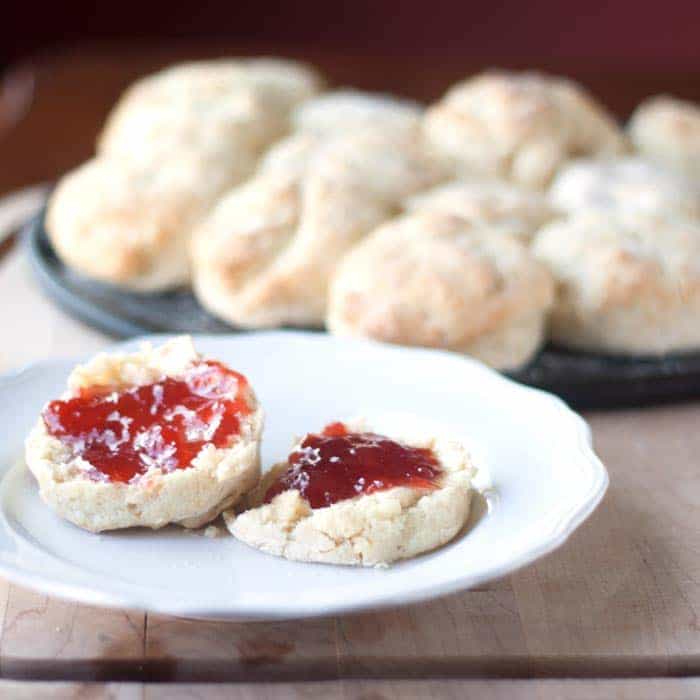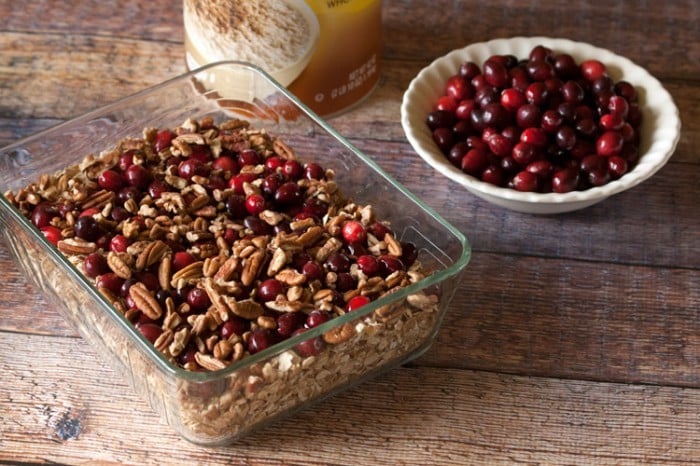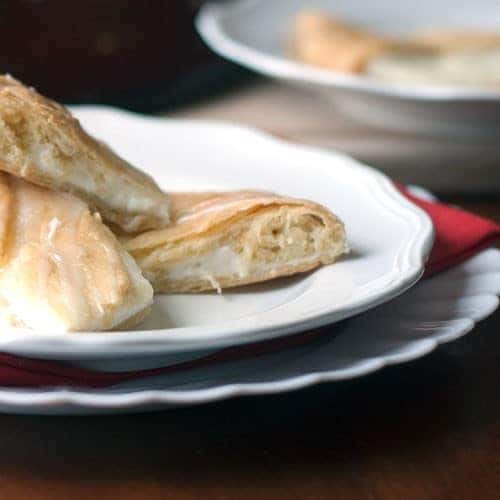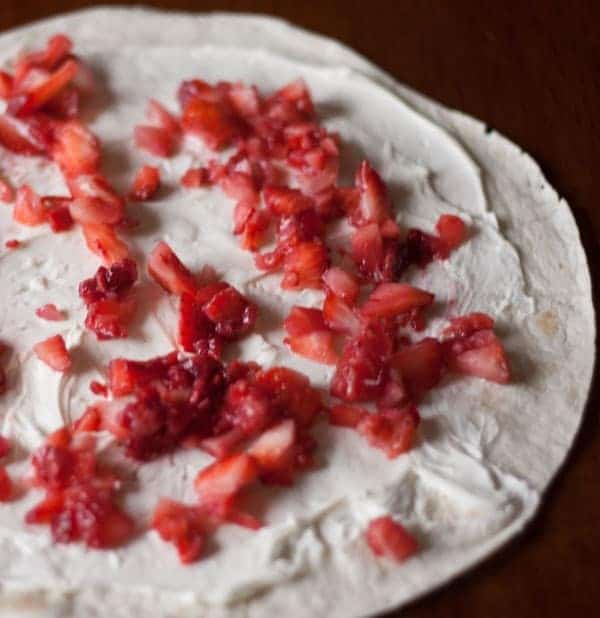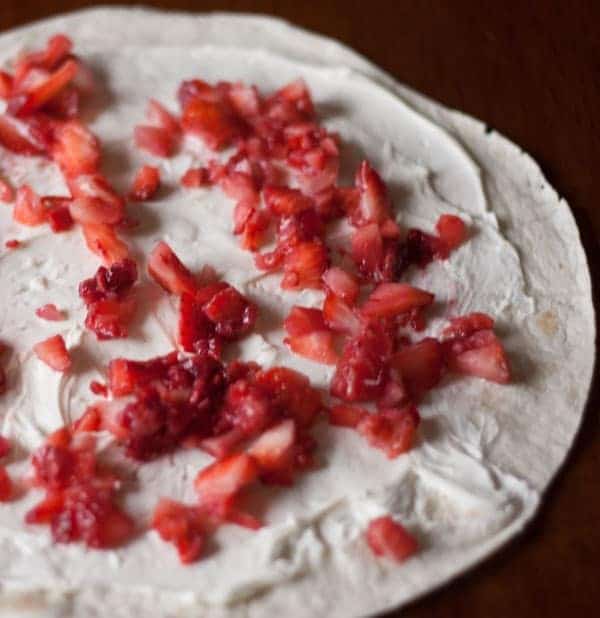 Save
The following two tabs change content below.
Latest posts by Jessica McCoy (see all)