This shop has been compensated by Collective Bias, Inc. and its advertiser. All opinions are mine alone. #MyPicknSave #CollectiveBias
Do you have favorite family recipes that bring you back to meaningful memories every single time you eat or prepare that classic dish?  Of course you do.
Let's face it, just about everyone can associate food with memories of family gatherings, holiday feasts, and friendly get-togethers with loved ones.  For me, one of my  all time memorable dishes is a Cheesy Broccoli Rice Casserole.  I'm not sure when the first time I ever had it was, and I know I've had a few different versions of this classic over the years. Heck-I've made several versions of Cheesy Broccoli Rice Casserole myself.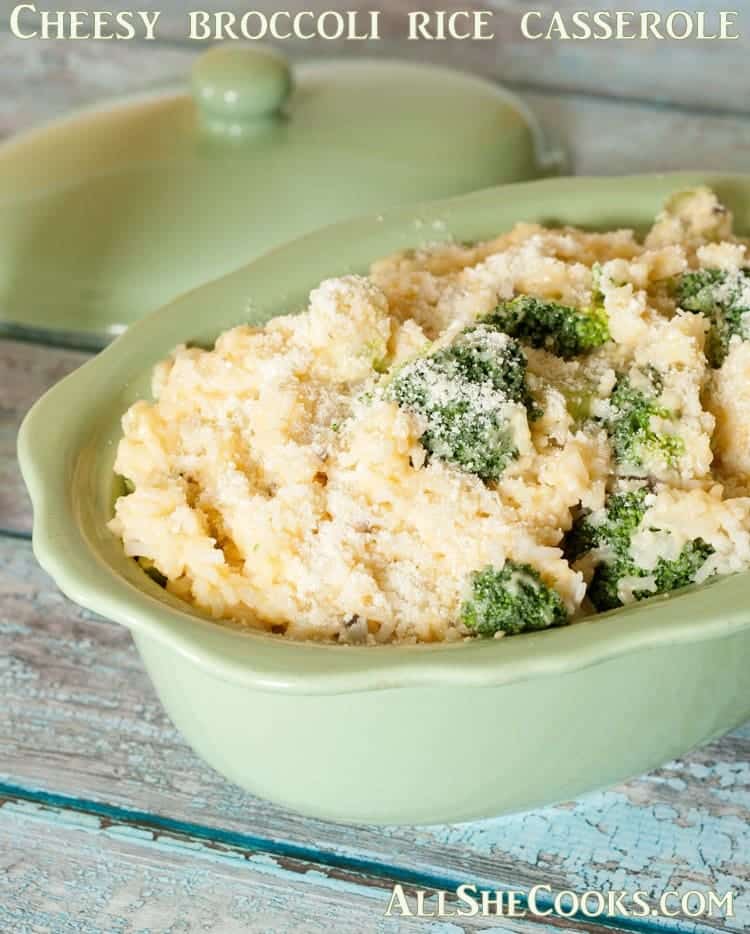 The reality is, Cheesy Broccoli Rice Casserole is the definition of comfort food.  As in, my daughter came in from school and said, 'You made Cheesy Rice Broccoli Casserole for me?'.  Because yes, of course I wanted to give my baby girl (er….almost teenager) something comforting to eat.  Because that's what we do for our kids, right?
And that's where my own memories of this classic recipe come from, gatherings with my in-laws.  I'm pretty sure my husband's grandmother always brought this dish to all the family events.  In any case, I always helped myself to a couple servings of this delightfully tasty dish and loved it each and every time I did.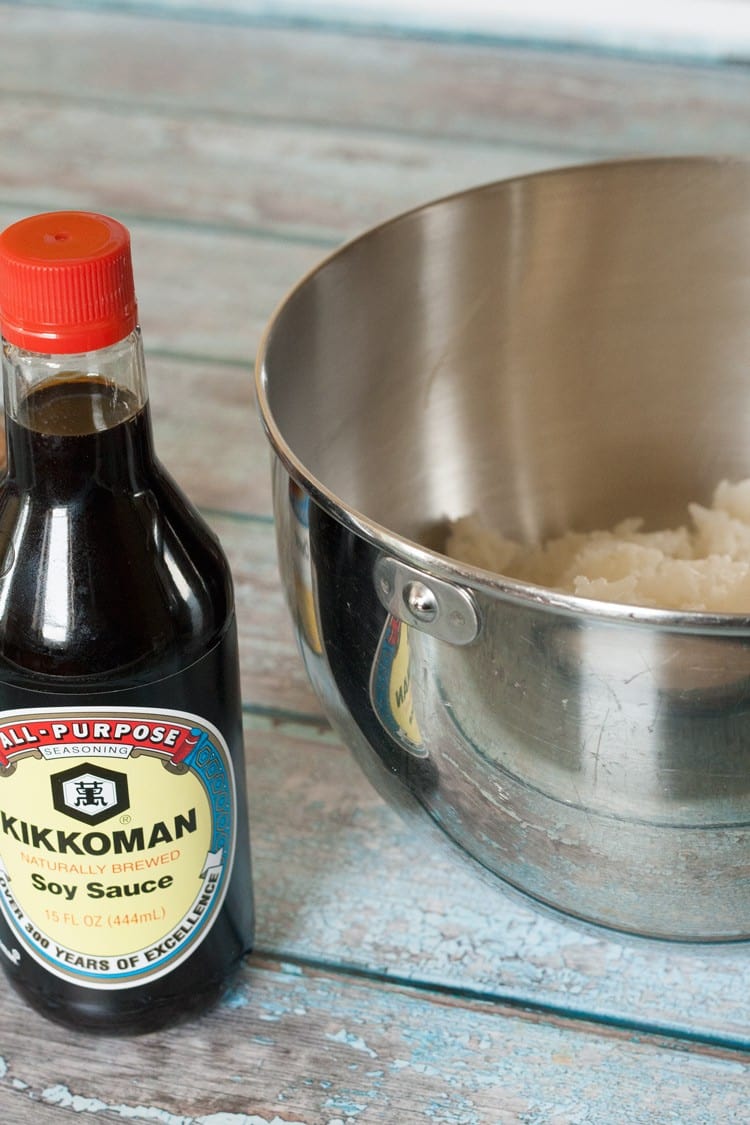 You know, making a casserole like Cheesy Broccoli Rice Casserole is easier than you might think.  With canned ingredients, a quick batch of rice, as plash of soy sauce and some fresh broccoli and celery… you're ready to go.  Mix it all together, pour the whole bowlful of yumminess into a baking dish, and bake it up.
Yes, delicious dinner just got easy.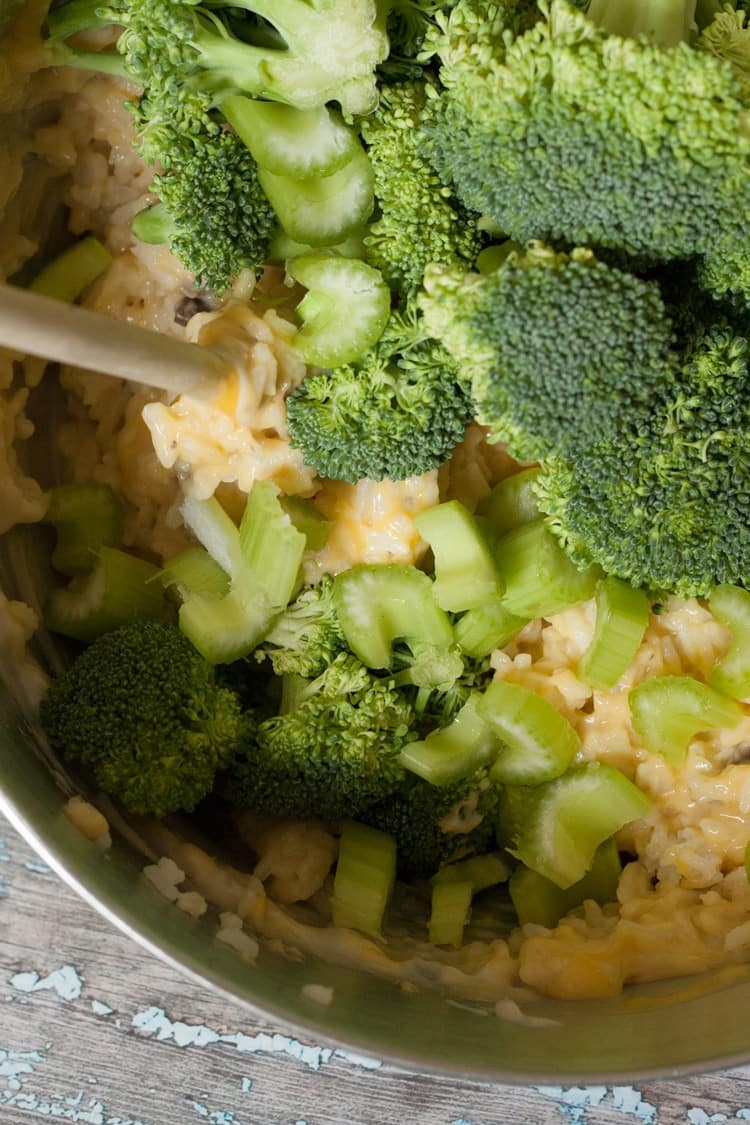 Sprinkle some Parmesan cheese over the top and you're golden.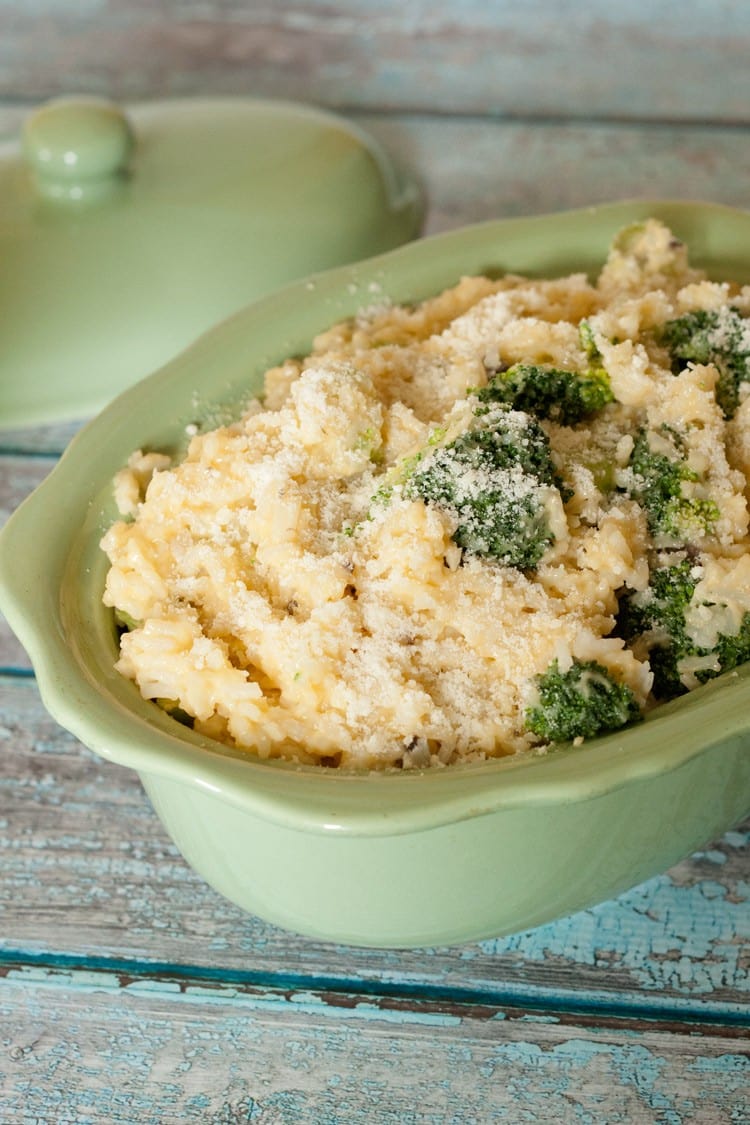 I like to keep a lot of canned goods on hand in my pantry so I'm ready to make a quick and easy dinner any time I want to.  We all lead busy lives, and that often means its a bit of a time crunch around meal time at my house.  Which means, the easier dinner is to make, the better.
Shopping at my local Pick 'n Save makes it easy.  My favorite aisle for stocking up my pantry is the canned goods and soup aisle.  This shopping trip, I loaded up on cream soups and soy sauce.  Both are items I use and go through frequently.
You can find more great recipe ideas when you follow Pick 'n Save on Facebook, Twitter and Pinterest.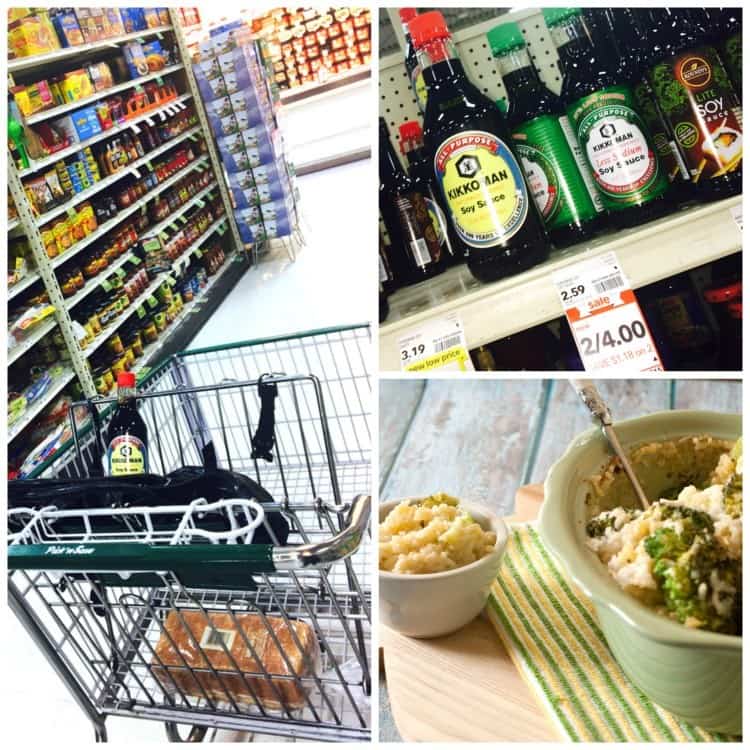 This casserole cooks up quick- depending of course on the depth of the baking dish you use.  A typical 9×13 pan would require about 20-25 minutes at 350 degrees.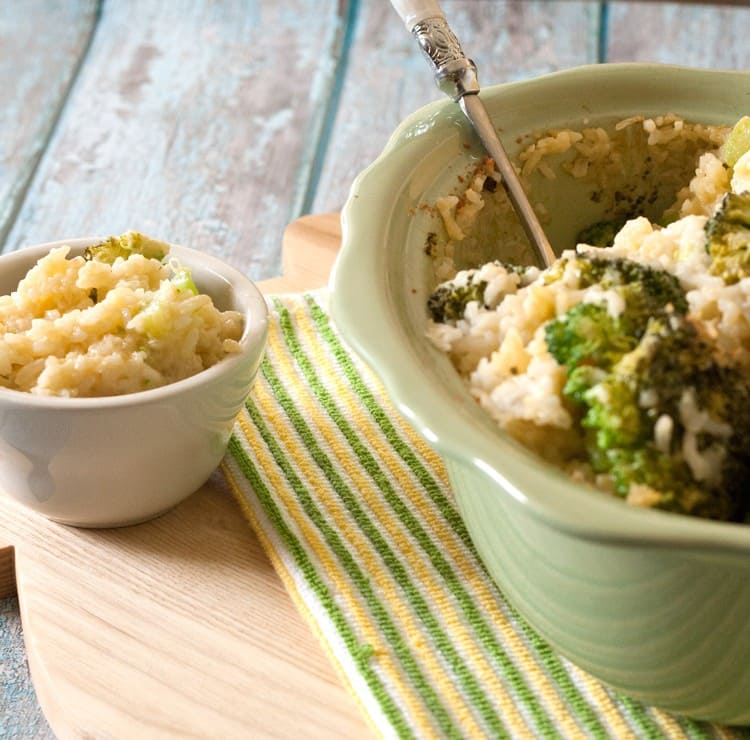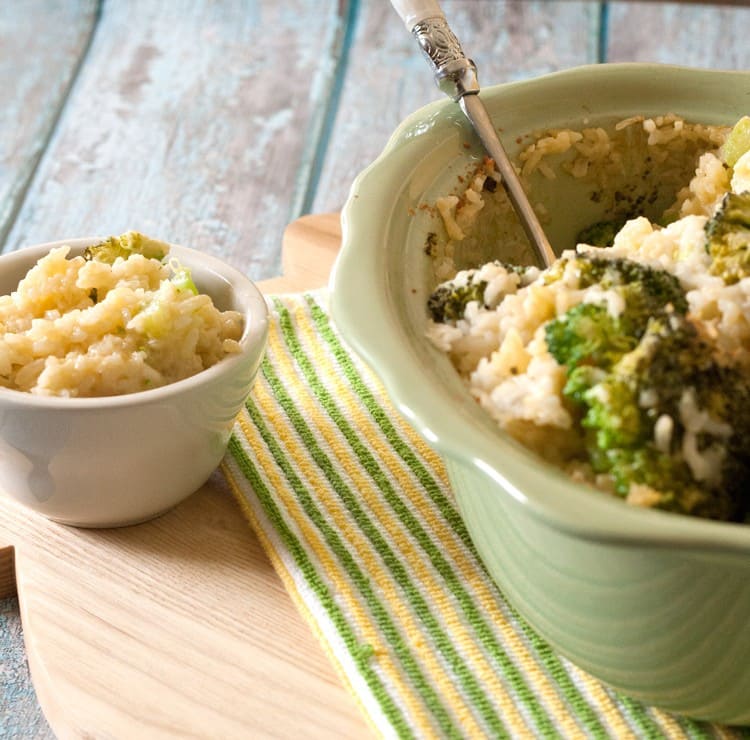 Print
Cheesy Broccoli Rice Casserole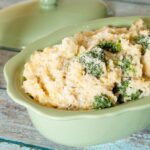 Ingredients
1 1/2 cups rice
3 cups water
1 (10.5 oz) can Cream of Mushroom Soup
1 (10.5 oz) can Cheddar Cheese Soup
3 cups fresh broccoli florets
2 stalks celery, sliced
1–2 Tablespoons soy sauce
Parmesan cheese, to taste, sprinkled over top
Shredded cheese (optional)
Instructions
Prepare rice according to package directions (cook 1 1/2 cup rice with 3 cups water, bring to boil, cover and reduce heat- cook for 15-20 minutes).
Mix together cooked rice, soups, vegetables and soy sauce. Place in 9×13 inch baking dish.
Bake in preheated 350 degree oven for 20-25 minutes or until heated through. Serve and enjoy.
You May Also Like: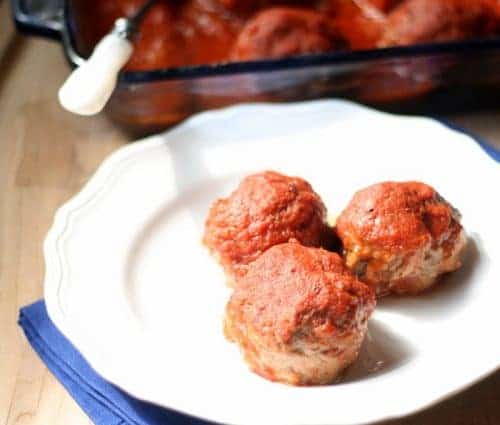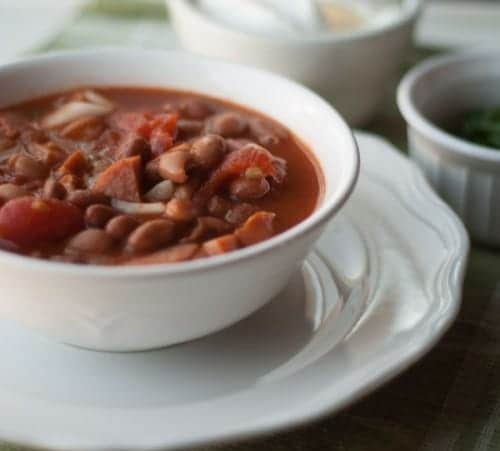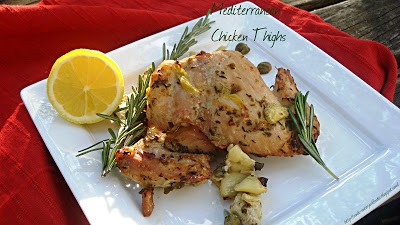 And don't forget dessert: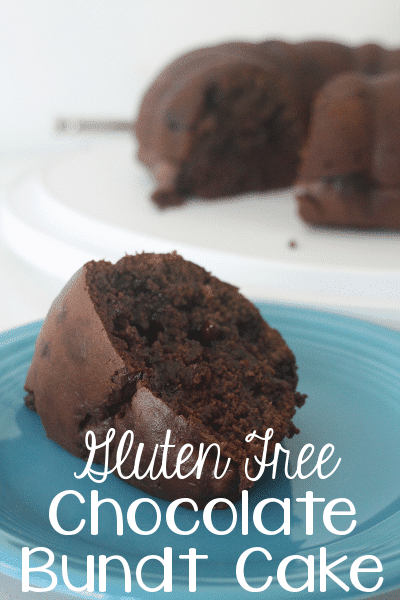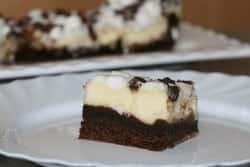 The following two tabs change content below.
Latest posts by Jessica McCoy (see all)