This is a sponsored post written by me on behalf of Santa Margherita USA. All opinions are 100% mine.
CHICKEN SALAD RECIPES SANDWICHES
Spring is upon us and warm-weather recipes are tempting us. We're thinking about picnics and park outings after being cooped up inside for a good part of the winter.  If you're looking for a simple afternoon date idea, you'll want to whip up what we like to think of as one of the best Chicken Salad Recipes sandwiches can be made with, chill a bottle of Santa Margherita Pinot Grigio and dust off that picnic basket.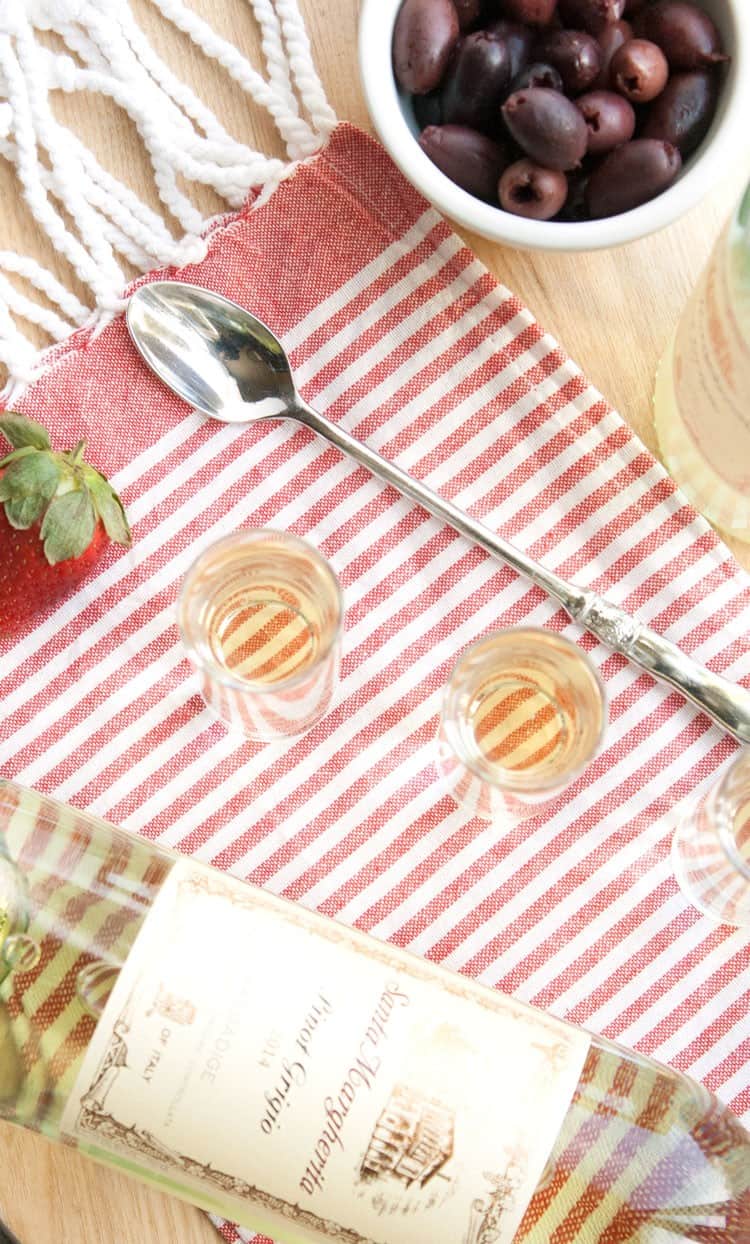 Santa Margherita's Pinot Grigio was first introduced in the U.S. back in 1979 and is excellent to pair with a variety of things.  We think it is especially complimentary to a light chicken recipe, which is why pairing it up with our gourmet-style chicken salad sandwiches sounded like such a great idea.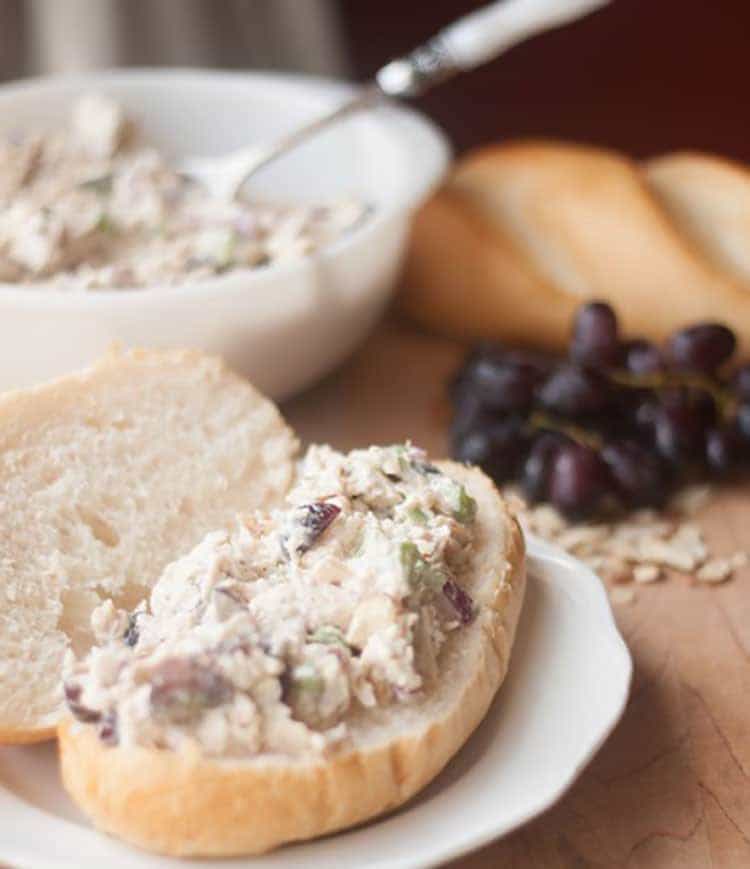 BEST CHICKEN SALAD SANDWICH RECIPE
The trick to these quick chicken salad sandwiches is simply a store-bought rotisserie chicken. Or, if you have a rotisserie appliance, you can cook rotisserie chicken yourself at home! I've thought of buying one myself, and am sure I would love the scrumptious aroma of chicken slowly cooking on the rotisserie all day. Then again, the wafting scents might tease me to the breaking point. And I wouldn't want to break out my bottle of wine before the chicken has finished cooking.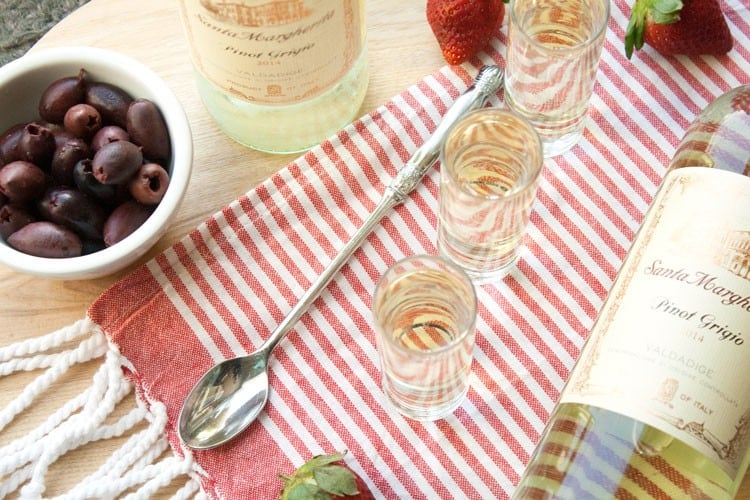 Alas, I chose to use a store-bought chicken, already cooked, removed the meat from the carcass and chopped it up nicely.  I suppose you could also use canned chicken, but the freshness and flavor of a rotisserie chicken is always preferable.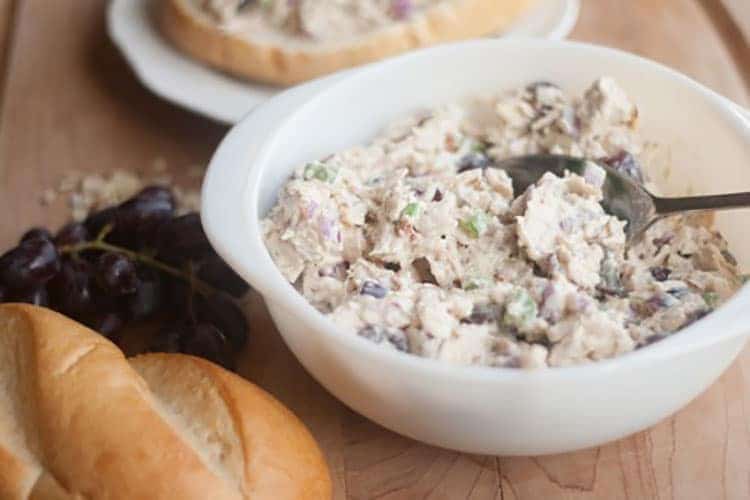 Other ingredients used: red onion, celery, and either black or red seedless grapes. I used black seedless grapes and quartered them. They tasted so sweet and were the perfect complement to the ground mustard, pepper and salt that I used to spice up the chicken salad. I mixed it all together with mayo (the kind that has olive oil) and refrigerated it for about an hour. Perfection!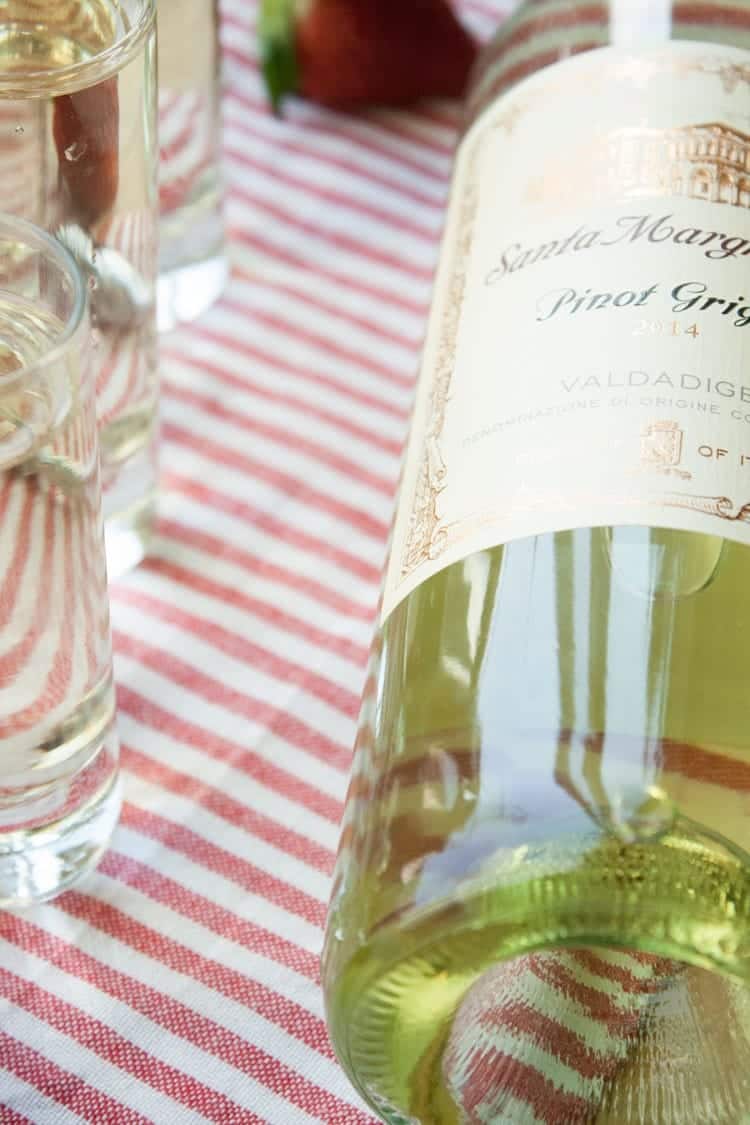 Like I said before, this is the perfect date food for a picnic at the park. Or maybe the beach? Your choice of course, but something about the combination of this scrumptious chicken salad and Pinot Grigio screams to be consumed outdoors!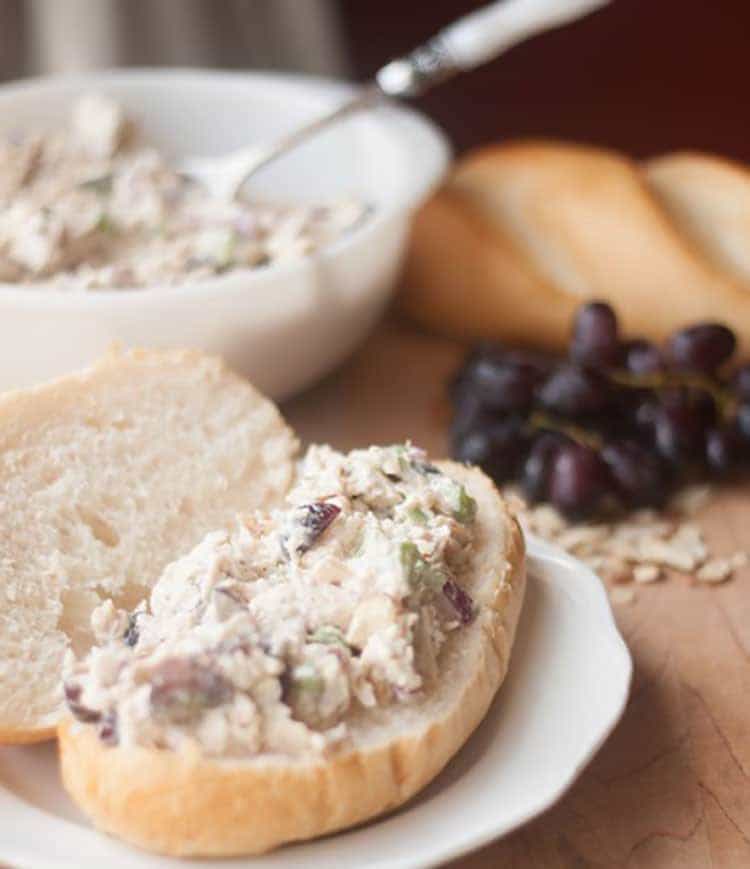 UNWIND WITH A PICNIC IN THE PARK AND SANTA MARGHERITA'S PINOT GRIGIO
We all need to unwind and relax sometimes.  What better way than to spread out a quilt on the park lawn, stretch out and bask under the glorious heat of the sun. Sip on Pinot Grigio–one of my favorite varietals, and this one happens to be a classic and elegant Italian wine brand–and nibble on Chicken Salad Sandwiches.  Maybe throw in some cheese and fruit to finish off your picnic lunch?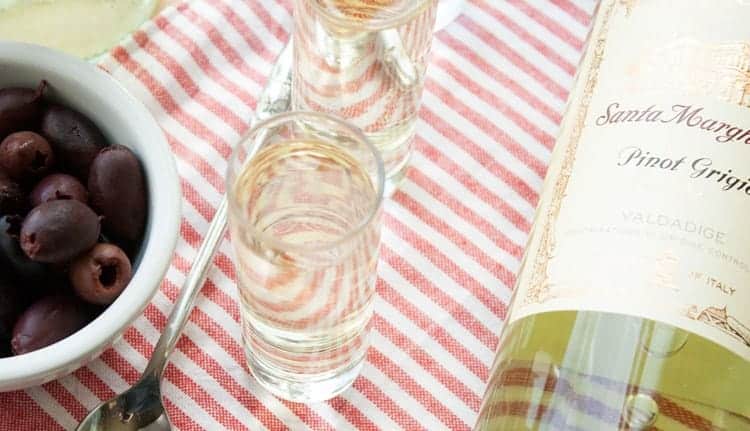 ENJOYING LIFE TO THE FULLEST
Santa Margherita is so versatile.  It's perfect to take on a picnic, makes a lovely hostess gift, and is an elegant wine that is perfect for every occasion. It's a high quality wine that is offered at an affordable price point, something that is very appreciated, allowing wine drinkers to be true to themselves while enjoying all the fine things that life has to offer with those closest to them.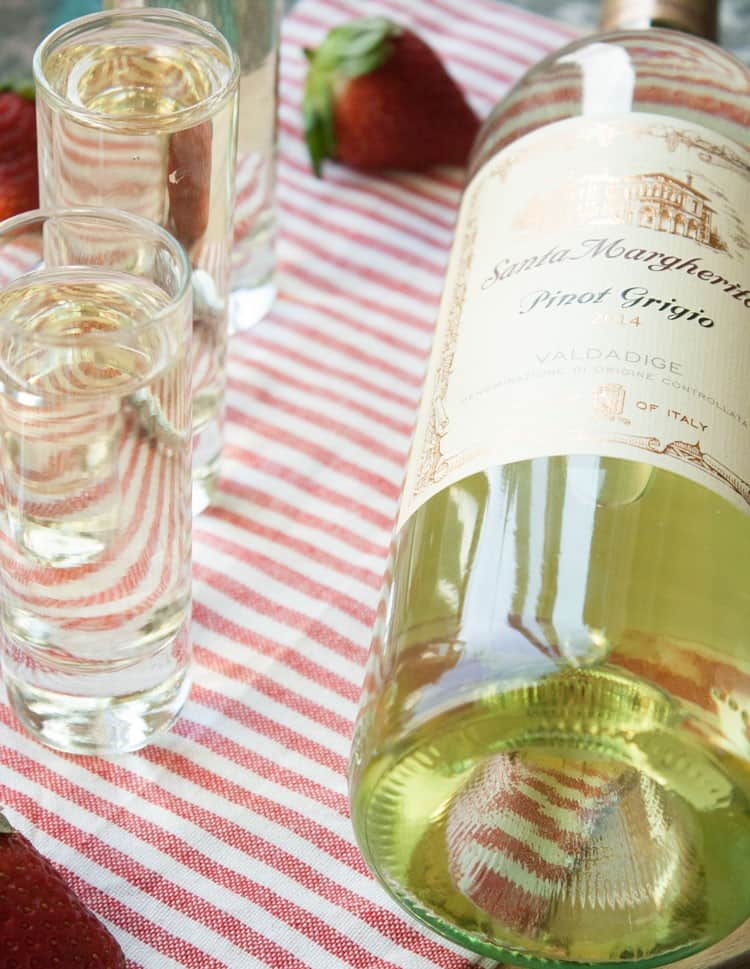 Which is exactly why we decided to pair it up for a picnic with what we think is one of the best Chicken Salad Recipes sandwiches can be made with. But then, we also serve this delectable Pinot Grigio with pasta dinners and baked chicken.  It's one of our favorite wines.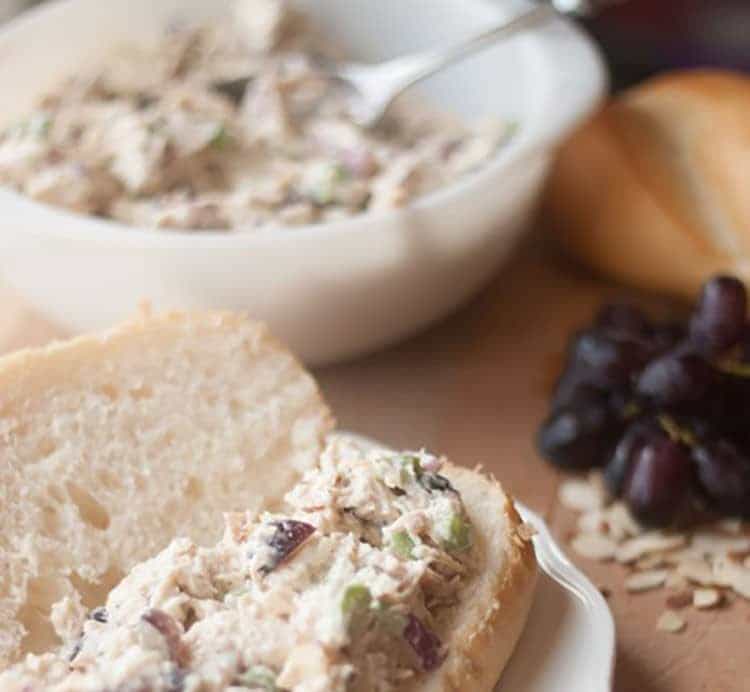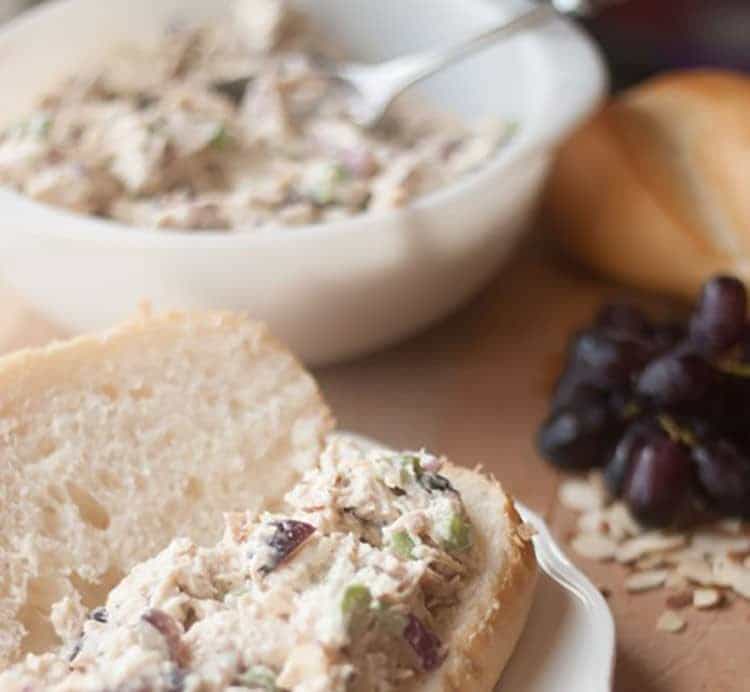 Print
CHICKEN SALAD RECIPES SANDWICHES THAT ROCK PAIRED WITH SANTA MARGHERITA PINOT GRIGIO.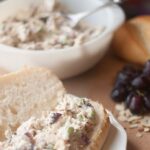 Ingredients
1 rotisserie chicken
1/3 cup red onions, chopped
1/4 cup chopped celery
1 cup quartered black or red seedless grapes
1 cup mayo (I used the variety with olive olive)
1/2 cup slivered almonds
1/2 teaspoon salt
1/2 teaspoon pepper
1/4 teaspoon ground mustard
Instructions
Refrigerate rotisserie chicken until cold. Take chicken meat off the bones and chop up in chunks. Mix together with chopped celery, seedless grapes, onion and almonds. Add mayo in and stir together. Season with salt, pepper and ground mustard, and mix together again.
For more information visit Santa Margherita USA and their social sites:
Twitter:@SMWinesUSA
Instagram: @SantaMargheritaUSA
The following two tabs change content below.
Latest posts by Jessica McCoy (see all)