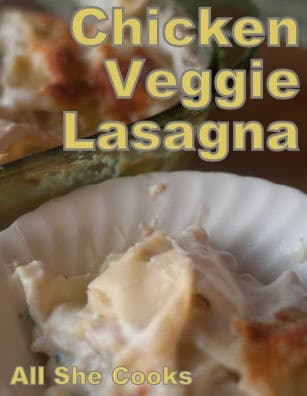 What's your favorite type of lasagna?
I could eat lasagna every day of the week, but it wasn't until I started cooking for my own family that I really understood how many ways lasagna could be made.  Really… it doesn't just have to be your classic lasagna filled with meat and marinara, although that lasagna is so good and so revered that it doesn't even need me to sing it a song of praises.
I've been experimenting a little with lasagna.  I made Veggie Lasagna with kale not too long ago because I really wanted to get some more veggies in my kids' meals.  It was fabulous, but somehow piling all those vegetables in a lasagna didn't fool my kids.  They love the classic meat and marinara lasagna the best.  You know what?  You can't please everyone all the time, and sometimes you have to cook for yourself.  Let the kids eat a sandwich!
Now, I don't let them off that easy most of the time, but I don't force the kids to sit at the table and finish something they don't like.  Yeah… I know I have a few memories of my sister or I being strongly encouraged to finish what was on our plates.  Luckily for me, I've never been an extremely picky eater.
Regardless, I really did want to find another lasagna recipe that my kids would eat, and I thought this would be it.  Let me just say- my husband and I both LOVED this recipe, and I will make it over and over again because it worked for us.  The kids… not so much.  Something about noodles and veggies just doesn't work for them.
Alas, it works for me!  And since I like my pasta (and leftovers!), that's all that really matters.  But you know what, I think my next take on lasagna is going to be something in the realm of Chicken Parmesan Lasagna.  Now that sounds GOOD.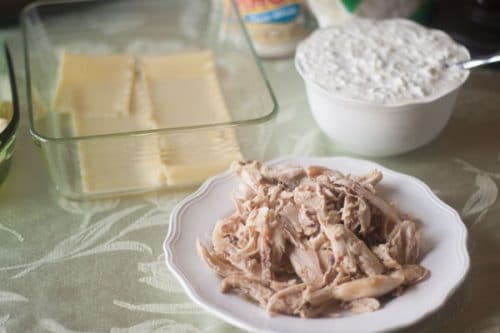 Simple ingredients equals simply good food in my book.  I grew up with my mom using cottage cheese in lasagna, so that is what I've always done, although I know some people prefer ricotta.  They both work great, and are easily interchangeable.  I think cottage cheese in normally a little less expensive, which is always nice.  I stir it up with an egg to add a rich flavor to the mix.
This Chicken Veggie Lasagna recipe makes two.  Plan to serve one for dinner and use the other to gift to someone who needs a meal or put it in the freezer to cook another day.
For the chicken, I boiled a couple of chicken breasts and divided the chicken meat between two lasagnas.  It equaled out to about 3 cups, but you can always vary that a little bit.
To make the lasagna work in layers: noodles, veggies (I used kale, zucchini, chopped broccoli and a small amount of chopped onion), 1/4 the cottage cheese in each casserole dish (remember, you're making 2!), some Mozzarella, and Alfredo sauce. Follow that with more noodles, veggies, cottage cheese, sauce and Mozzarella.  Add a final layer of noodles, top with sauce and scatter some more Mozzarella lightly over the lasagna.
Throw it in an oven preheated to 350 and bake those lasagnas up for 45-50 minutes.  I like the top of my lasagna to be nice and crispy, but if you don't then you'll want to cover the casserole dishes with aluminum foil for the first 30 minutes and then remove it for the rest of the baking time.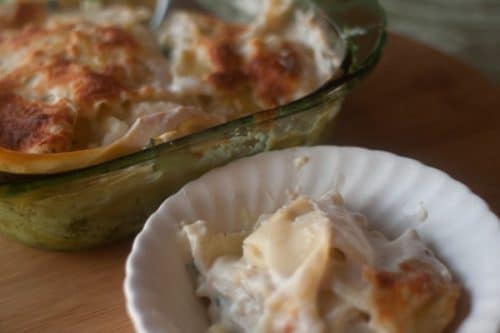 As I said, apparently my kids don't like veggies with noodles.  Maybe they will get over that as they get older.  Like… way older since they are already 13 and 10.  Me on the other hand, I could eat pasta with veggies every day of the week.  Sauce, no sauce… either way, just load it up with veggies because that's my style.  But then, I used to be a vegetarian, and I've always had a fondness for veggies of just about any kind.
Enjoy!
Print
Chicken Veggie Lasagna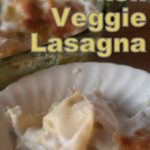 Makes 2 lasagna casseroles using 8×8 pans.
Author:

Jessica, AllSheCooks.com

Cook Time:

45 minutes

Total Time:

45 minutes
Ingredients
3 1/2 cups shredded chicken
16 ounces lasagna noodles (I used about 3/4)
1 1/2 (16.9 ounces each) Alfredo sauce
24 ounces cottage cheese
1 egg
2 cups Mozzarella cheese
2 teaspoons McCormick Perfect Pinch Italian Seasoning (or other Italian seasoning)
1/2 teaspoon crushed red pepper
2 cups kale, chopped
1 cup broccoli stems, chopped
1/4-1/2 cup chopped onion
1 small zucchini, chopped
Instructions
Preheat oven to 350.
Layer ingredients: noodles (cooked), chicken, cottage cheese mixture, veggies, sauce and Mozzarella. Follow that with more noodles, cottage cheese, veggies, sauce and Mozzarella. Another layer of noodles, sauce and a bit of cheese round off the final layer.
Bake for 45-50 minutes. If you don't want it quite so crunchy on top, put foil over it for the first 30 minutes.
You May Also Like: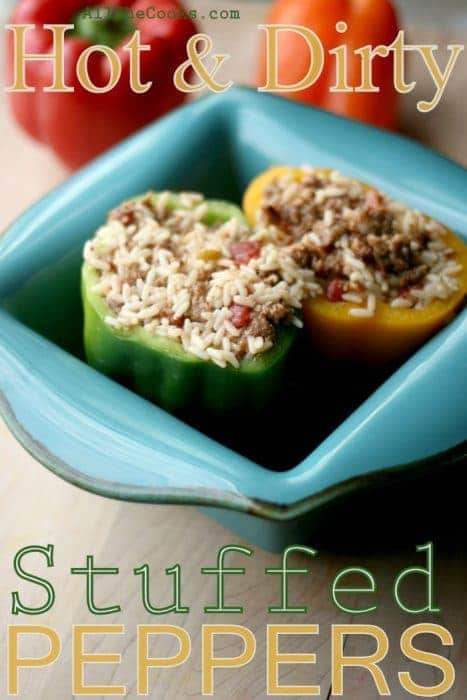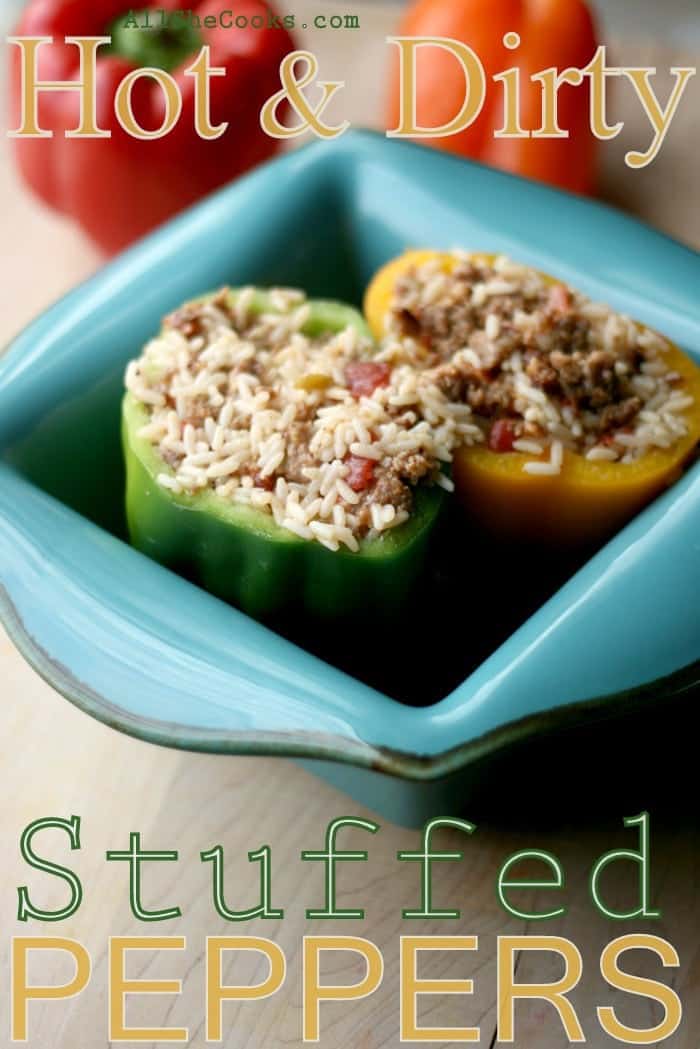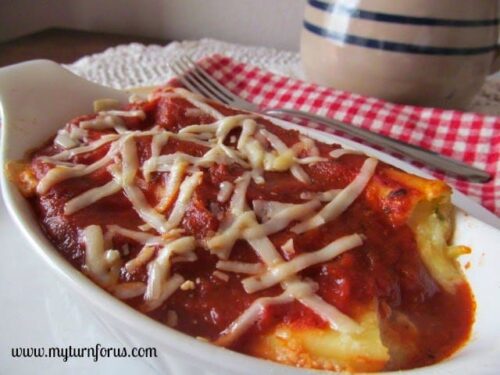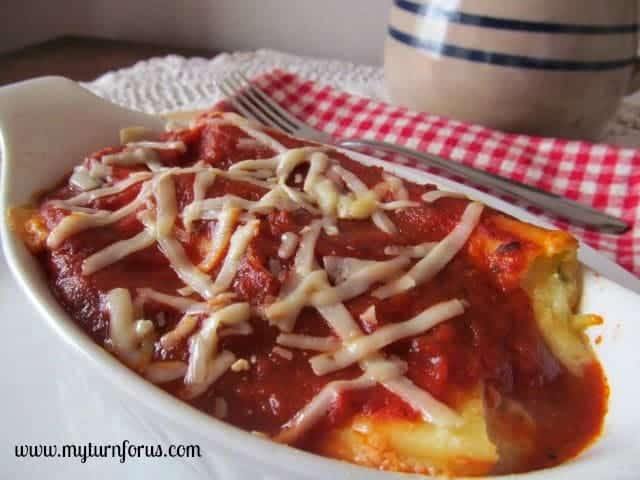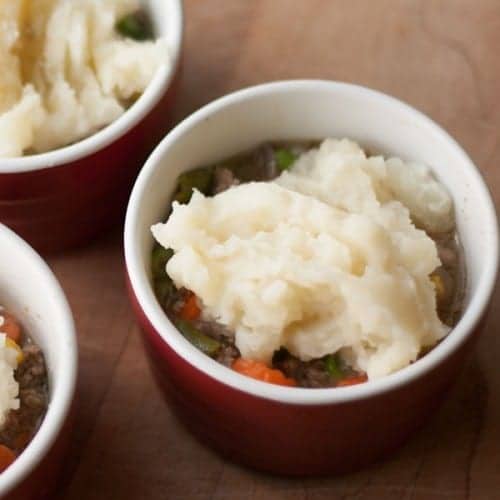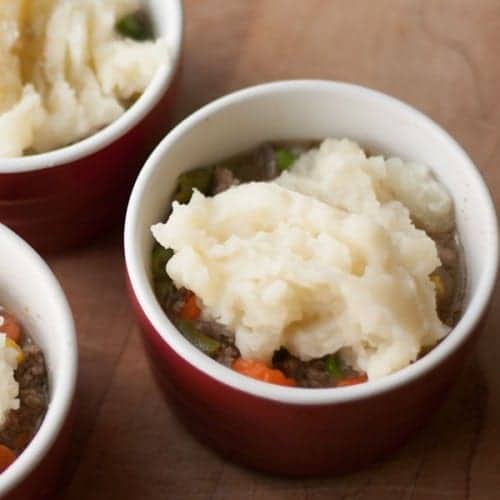 And don't forget dessert: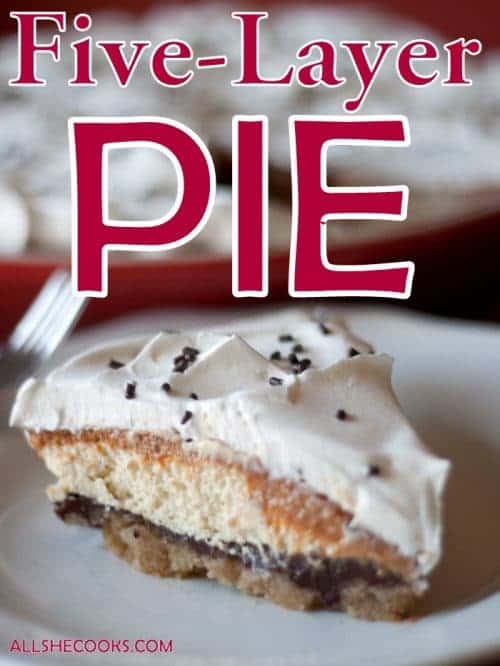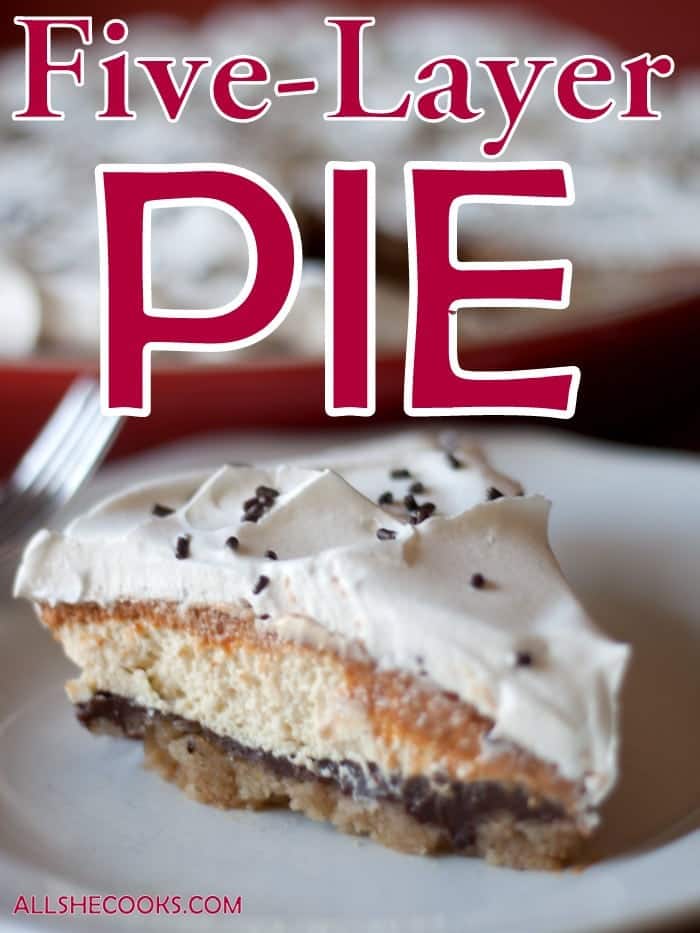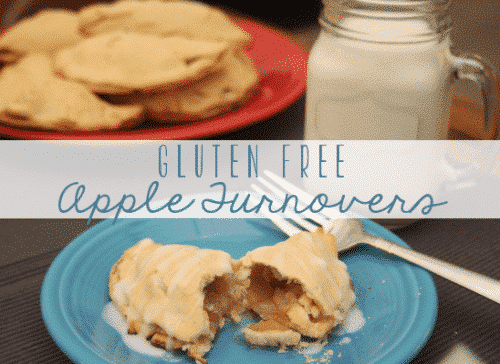 The following two tabs change content below.
Latest posts by Jessica McCoy (see all)