There are probably dozens of ways to make Chocolate Chip Coconut Cookies.  With such perfectly scrumptious ingredients, it's easy to see why.  Chocolate and coconut and just good!  The melt in your mouth goodness of chocolate with the texture of coconut.  The combination results in a cookie that has me asking for more.
Chocolate Chip Coconut Cookies rock.
They are out of this world, moist, chewy and delightful.  If you don't like coconut- leave it out.  These chocolate chip cookies are worth it.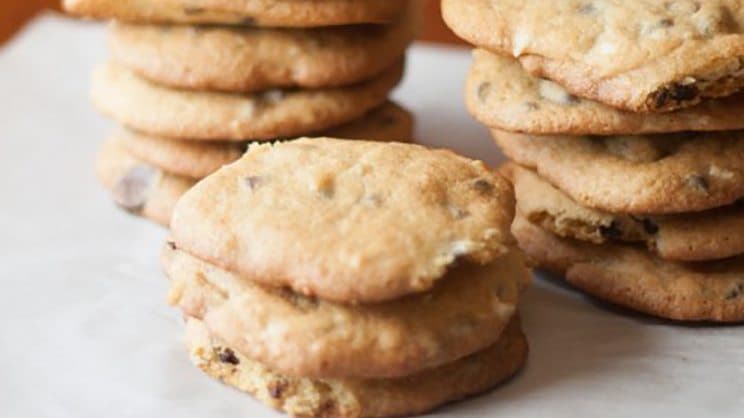 And no, I didn't eat that entire stack of cookies!  But, the thought did cross my mind.  I mean, why not?  The bad thing is, if I had more room in my stomach, I probably would have.
You shouldn't eat the cookie dough straight off the spoon, but doesn't it look good?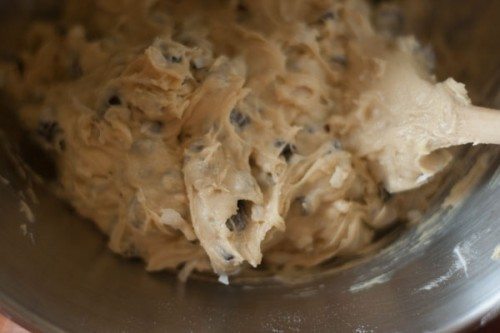 Yum!  I remember eating cookie dough as a kid.  Back when there weren't all the warnings about raw cookie dough causing E. coli infections.  Still eating raw cookie dough?  This article from CBS news gave me pause and confirmed that its not worth the risk.  Ugh.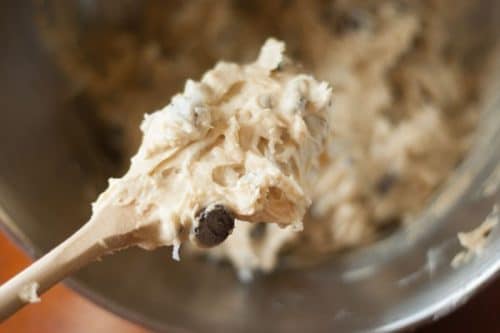 But I will eat all the cookies I want.  In moderation of course.  Because I simply love cookies:  Chocolate Chip Coconut Cookies, Snickerdoodles, and No Bake Oatmeal Cookies especially.
My kids LOVED these cookies.  I had to leave coconut out of half of them, just like I did when I made Coconut Pecan Bites, because half of my family is anti-coconut.  The half of us who love coconut thought these Chocolate Chip Coconut Cookies were perfectly delicious.  The other half loved the variation I baked for them… sans coconut.
Yes, there were four happy noshers in my house!
Enjoy these fabulous cookies!
Print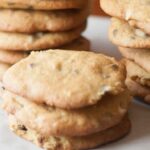 Save
Save
Save
The following two tabs change content below.
Latest posts by Jessica McCoy (see all)