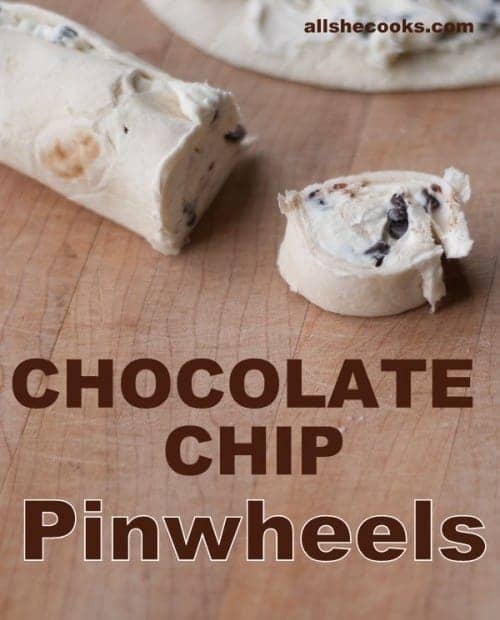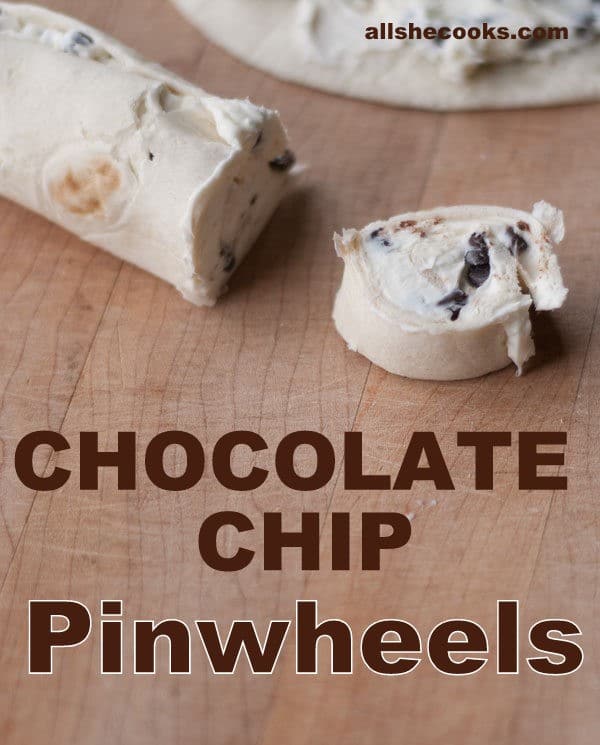 Easy snacks are the best, and they are a must have for any on-the-go family.  And, since we love chocolate chips… this recipe just kind of fell together.
My daughter has been begging me to make pinwheels.  So, I decided to grant her request.  Pinwheels.  Only different.  These are sorta similar to the Easy Cream Cheese Roll-Ups I made a few weeks ago, but even better in my opinion.  I mean: they have chocolate chips.  Chocolate. Chips.
And you know I love chocolate chips… hence the Chocolate Chip Coconut Cookies I made the other day.
Ready to whip these together?  Start with cream cheese and powdered sugar and mix them together really good.  I didn't even soften the cream cheese.  Add chocolate chips.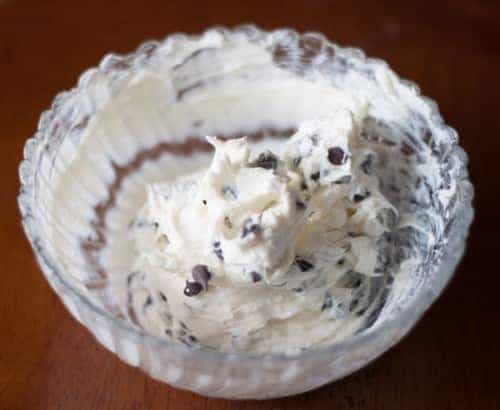 Moving on to the next step, its time to spread the cream cheese mixture onto the tortillas.  Spread thick, you can use just 4 tortillas.  If you want to make the pinwheels a little thinner, you could use 6 soft taco tortillas instead.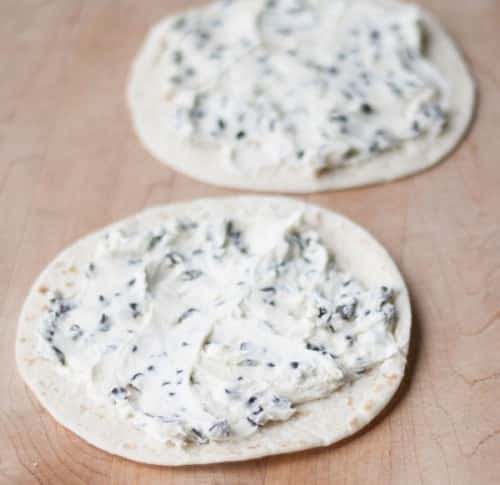 Next, roll up the tortillas as tight as you can.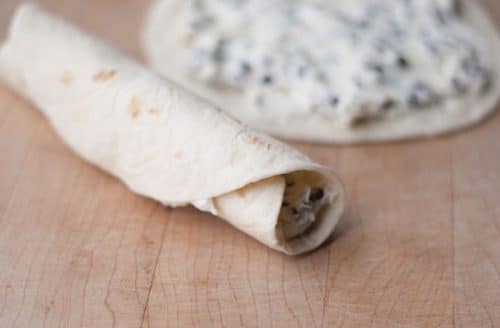 After that, toss the pinwheel rolls in a Ziploc bag and refrigerate for a few hours.  They are much easier to slice when they are cold.  I went ahead and sliced one off so I wouldn't have to wait to take a picture.  And so I could have a little snack.  You know how it goes.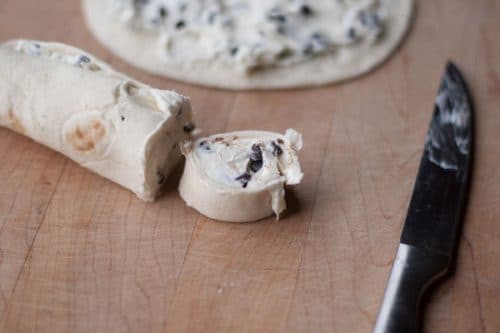 Print
Chocolate Chip Pinwheels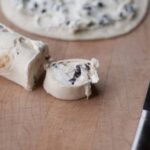 Author:

Jessica, AllSheCooks.com

Category:

Snack
Ingredients
4-6 (6-inch) flour tortillas
8 ounces reduced fat cream cheese
1/4 cup powdered sugar
1/2 cup mini chocolate chips
Instructions
Stir together cream cheese and powdered sugar until sugar is well incorporated. Add mini chocolate chips.
Divide cream cheese and sugar mixture between all the tortillas.
Spread over flour tortillas, and then roll them up tightly. Refrigerate for 2-3 hours and then slice.
The following two tabs change content below.
Latest posts by Jessica McCoy (see all)