This post brought to you by Dollar General. All opinions are 100% mine.
I absolutely love making fun and easy snacks, especially around the holiday season.  We're so busy making cookies and other treats like these Chocolate Covered Peanut Butter Bites… quick and simple snacks that can be appreciated for how fast they can be thrown together.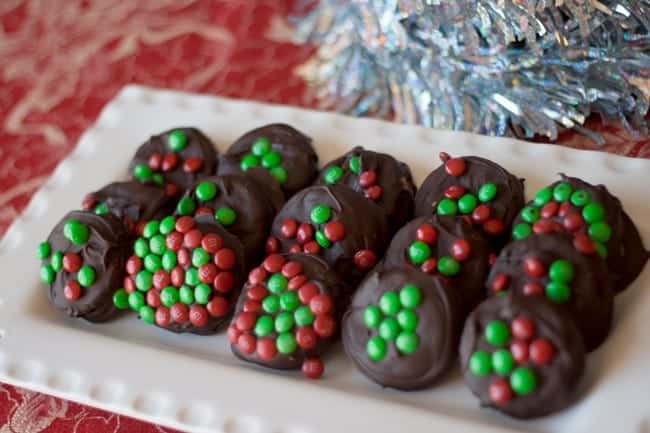 First, let me just say that Dollar General has amazingly low prices!  I picked up several snacks like graham crackers and vanilla wafers for so much lower than I would have paid at a grocery store.  Finding good deals is always great.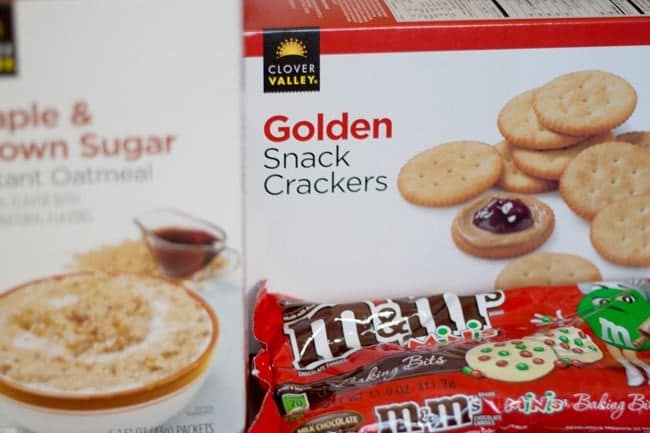 This snack is SO simple.
First, you need one sleeve of snack crackers.  Put peanut butter on one cracker and cover with a second cracker, making a simple cracker sandwich.
Next, melt one package of chocolate chips in the microwave by melting for one minute, stirring, and then microwave again for 30 second intervals until the chocolate chips are completely melted.
Once the chocolate chips are melted, dip the peanut butter cracker sandwiches in chocolate and then set on waxed paper until chocolate has hardened.
Chocolate Covered Peanut Butter Bites are so easy to make.  I've made them off and on over the years, and they are always gone quickly.  I was first introduced to a similar treat at a work pot-luck years ago, and the simplicity of the treat captured my attention and I copied it.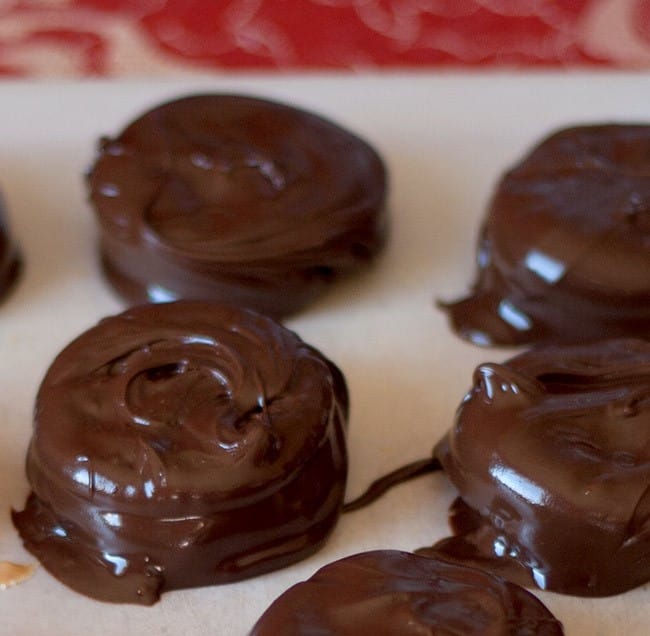 Finally, decorate the chocolate covered treats with mini M&Ms.  We started off making little Christmas trees and then ended up filling in most of the top with M&Ms.
We used the holiday M&Ms from the Dollar General Holiday selection and they make our cookies look so festive.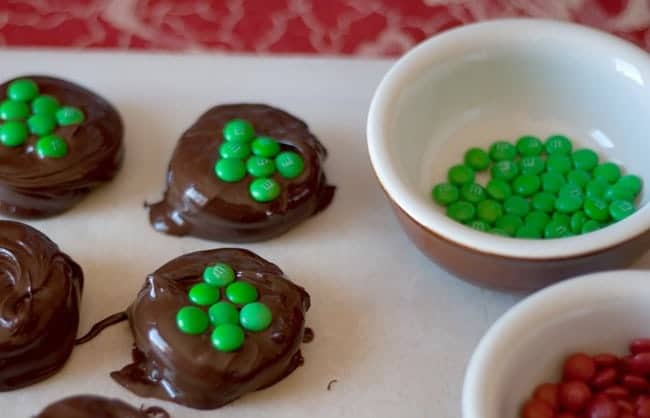 Once you've finished decorating the Chocolate Covered Peanut Butter Bites, you can place them in the refrigerator to harden.  You could also leave them on the counter, but to speed up the process… the refrigerator is the best option.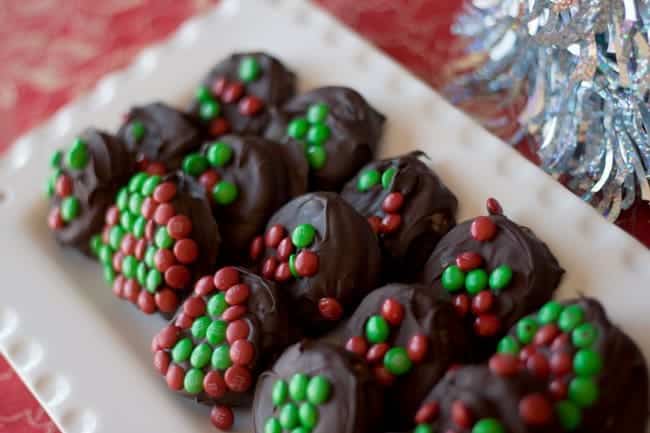 Ingredients:
Snack crackers, 1 sleeve
Chocolate chips, 12 ounces
Creamy peanut butter
Mini chocolate chips, holiday chips
The following two tabs change content below.
Latest posts by Jessica McCoy (see all)