Chocolate Turtles- scrumptious sweet goodness in every bite!
This isn't your Grandma's turtle soup.  Well, hey–it's not soup at all, and it really doesn't even consist of turtles.  And if you're like me sweet bites of perfection are mostly all about taste.  Swirling chocolate on top so they look decadent and pretty is just a little something extra.  Taste comes first in this house.
Want a simple snack recipe that is the perfect gift to share at the holidays?  We've got it for you right here.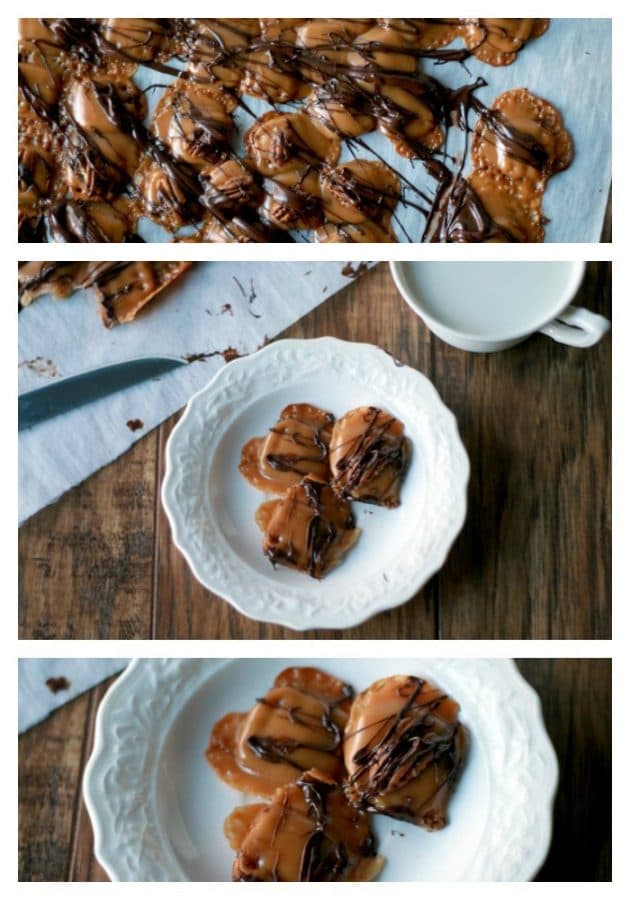 Print
Chocolate Turtles Recipe
Ingredients
1 bag soft caramels
Pretzels
Chocolate chips
Pecans, optional
Instructions
Preheat oven to 350.
Arrange pretzels on a parchment paper lined baking sheet. Top each pretzel with 1/4 to 1/2 piece of caramel. Put into preheated oven for 3-5 minutes, keep an eye on the candy to see when it has melted to your desired level.
Add a pecan half to the top if desired.
Take out of oven and drizzle with melted chocolate chips. (Melt chocolate chips 1/2 cup at a time, since you just need a little for drizzling.)
Allow to harden and enjoy!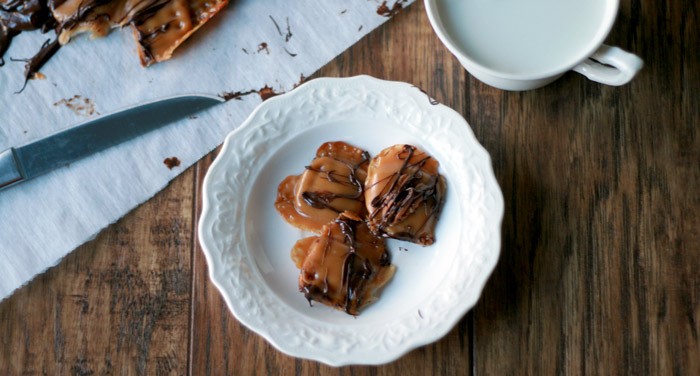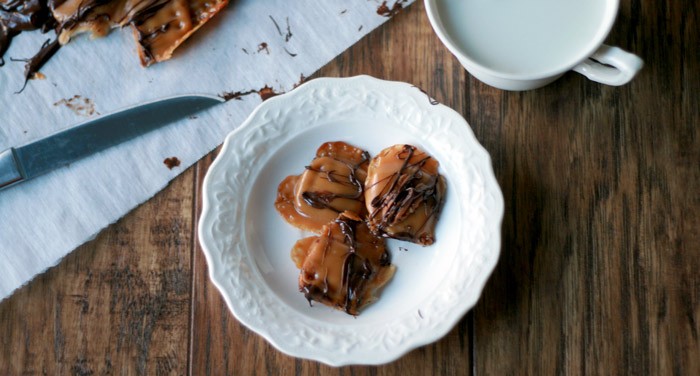 This recipe is no hassle and super easy to throw together.  You don't have to invest a lot of time to have something that looks simply delicious.  Look at the stunning golden brown color; I could seriously gobble up this entire plate of sweets.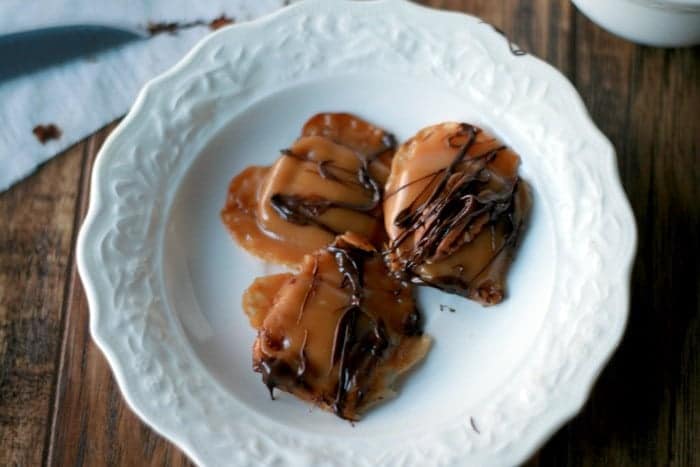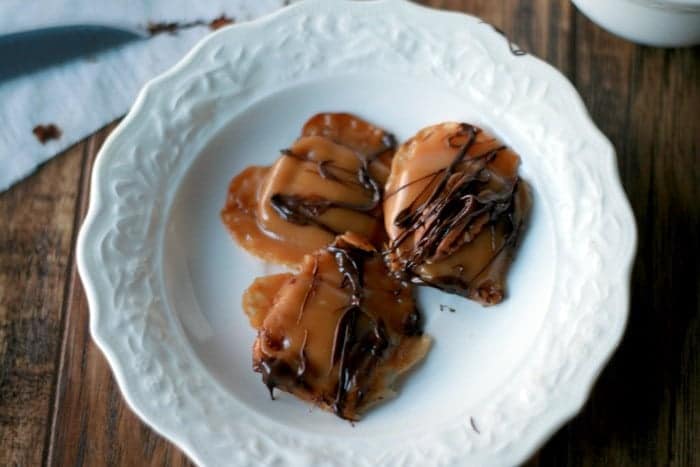 And just a taste of chocolate.  I mean, we can all use a bit more chocolate in our lives, right?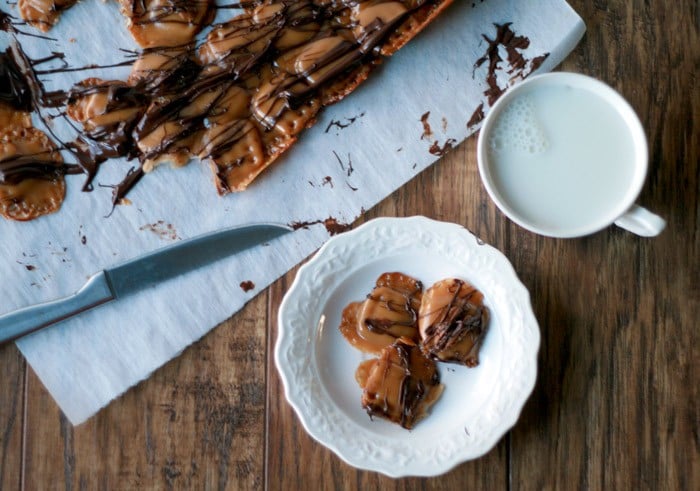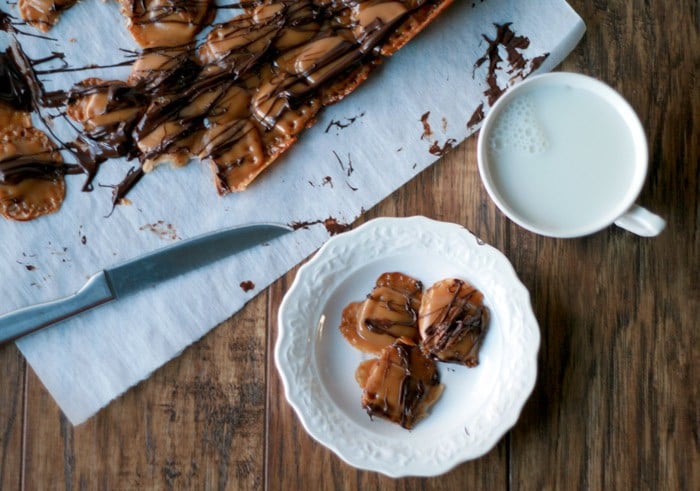 This recipe was first shared on Love Bakes Good Cakes.
You might also enjoy these recipes: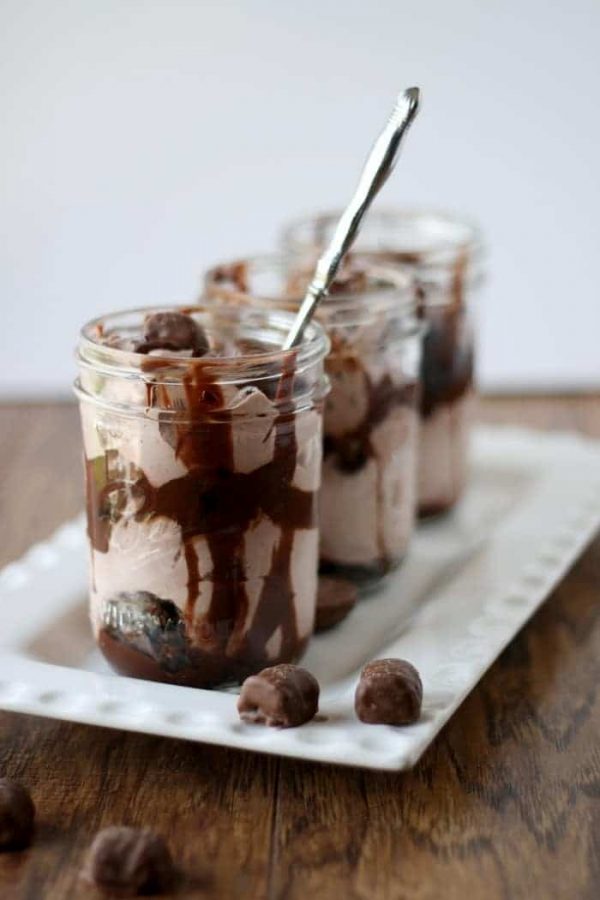 Chocolate-Covered Peanut Butter Pretzels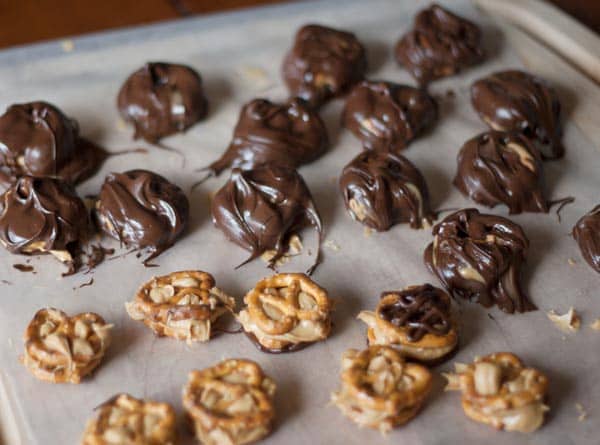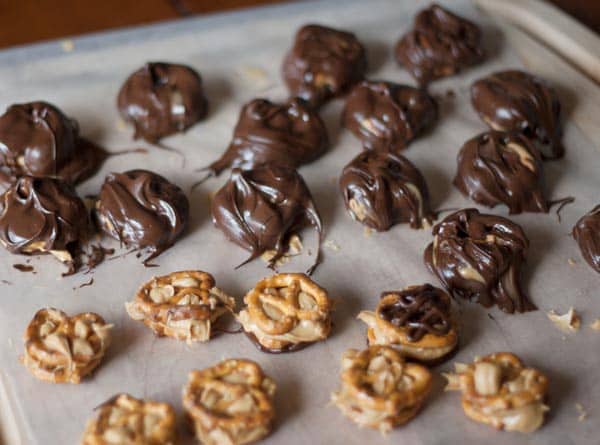 The following two tabs change content below.
Latest posts by Jessica McCoy (see all)