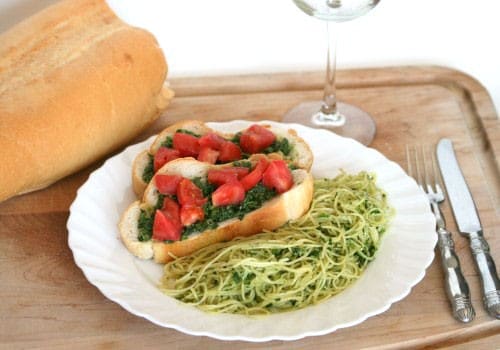 Gotta love being a food blogger.  I mean, check out my lunch!
In order to have recipes ready for you fine people to peruse through, I've got to do some R&D.
Research and Development in my humble kitchen consists of me thinking up ideas and throwing ingredients together to see what works.
You should see my kitchen after an afternoon of testing recipes!  I try to clean as I go, but sometimes….
Yeah, sometimes.
Today's agenda included making this summer-flavored pesto with cilantro, olive oil, almonds, garlic and Parmesan cheese.  I prepared it with angel hair pasta and it was really tasty.  Light and flavorful.
I served it with Cilantro Pesto Bruschetta, which quite honestly I could eat all day.  ALL. Day.
Print
Cilantro Pesto Recipe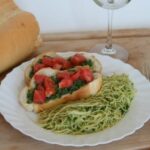 Ingredients
1/4 cup almonds (whole, halves, pieces… doesn't matter)
1 large clove garlic
1 bunch cilantro
1/4 cup olive oil
1/4 cup Parmesan cheese
Instructions
In a food processor, combine almonds and garlic and process. Wash the cilantro and then cut off the top half of the bunch, getting rid of the majority of bulky stems. Add this to the food processor and process. Add olive oil and Parmesan cheese and combine all ingredients together in the food processor.
(Alternatively, if you do not have a food processor, chop up almonds, garlic and cilantro until very fine. Add Parmesan and olive oil and mix together.)
Notes
Makes approximately 1 cup of pesto. Add an amount to pasta according to your taste. I added 1/2 cup to 1/2 pound of pasta.
You May Also Like: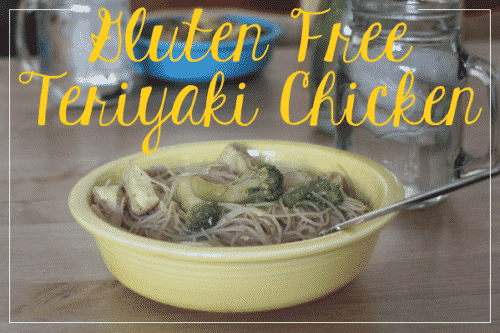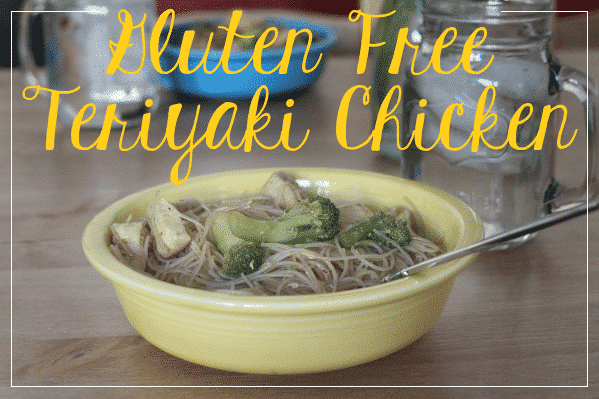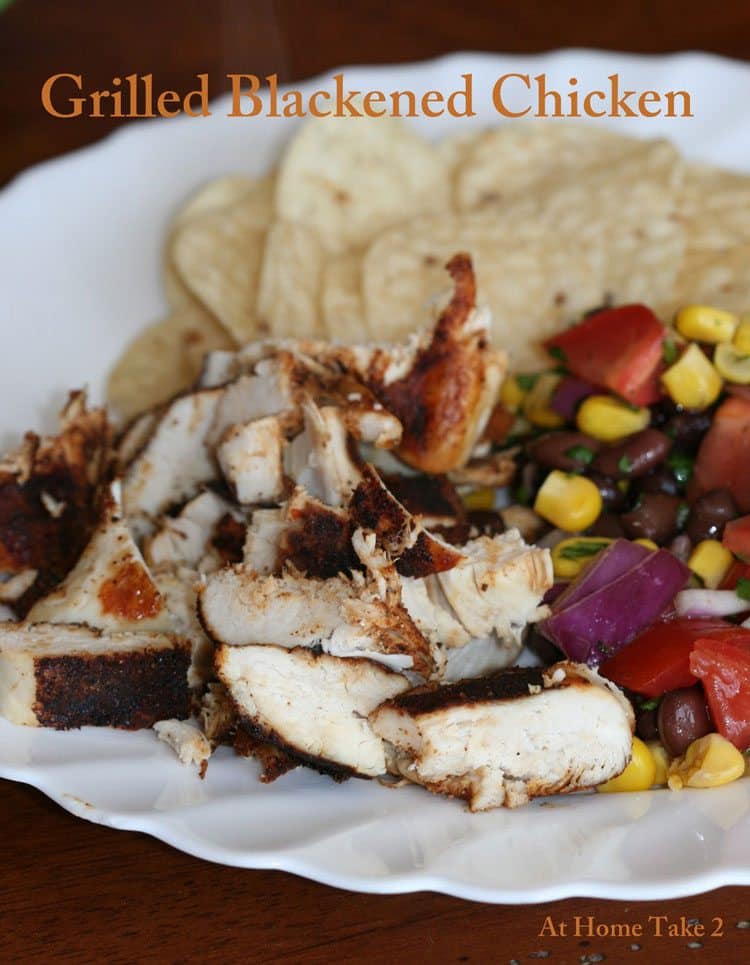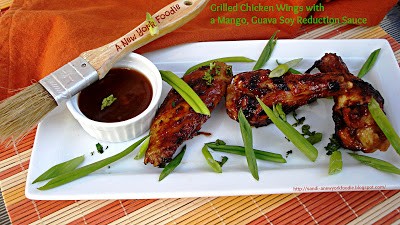 And don't forget dessert: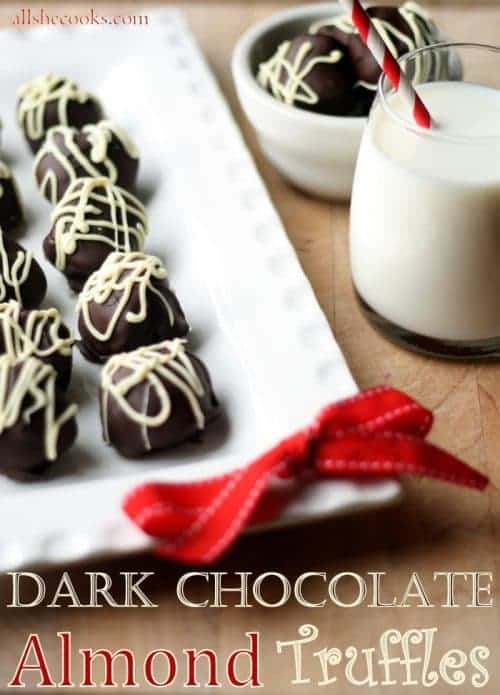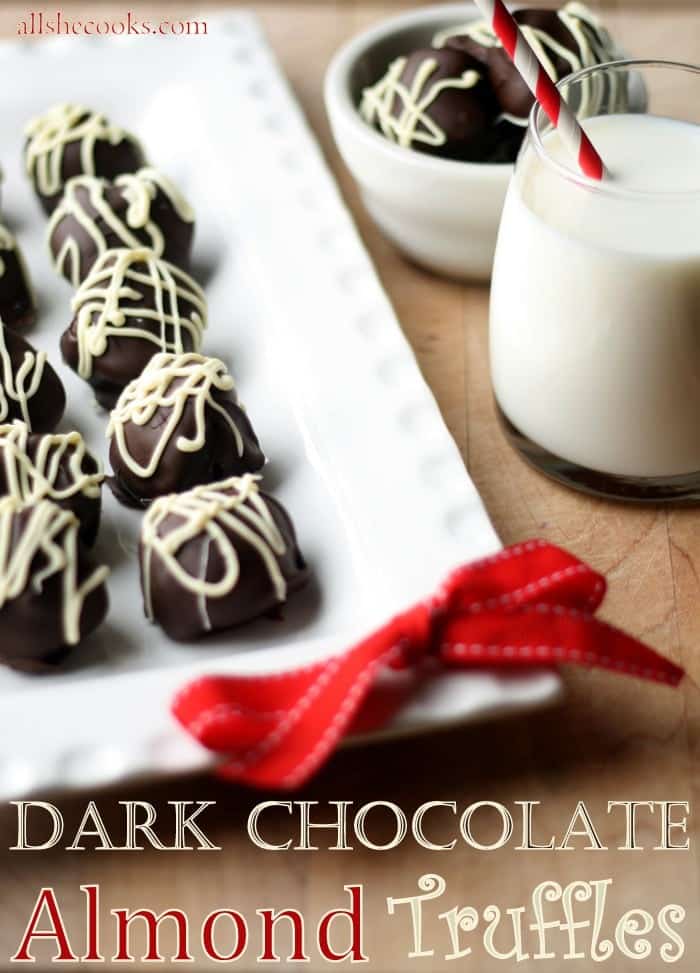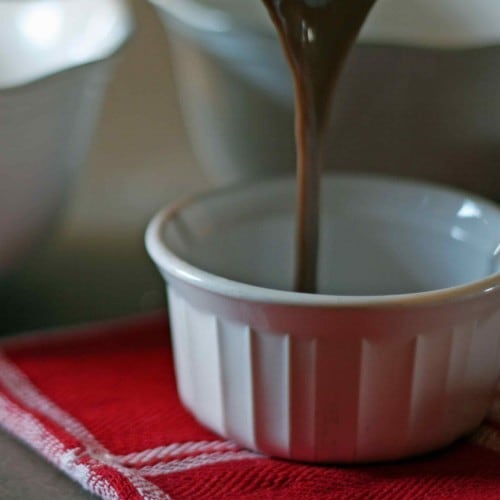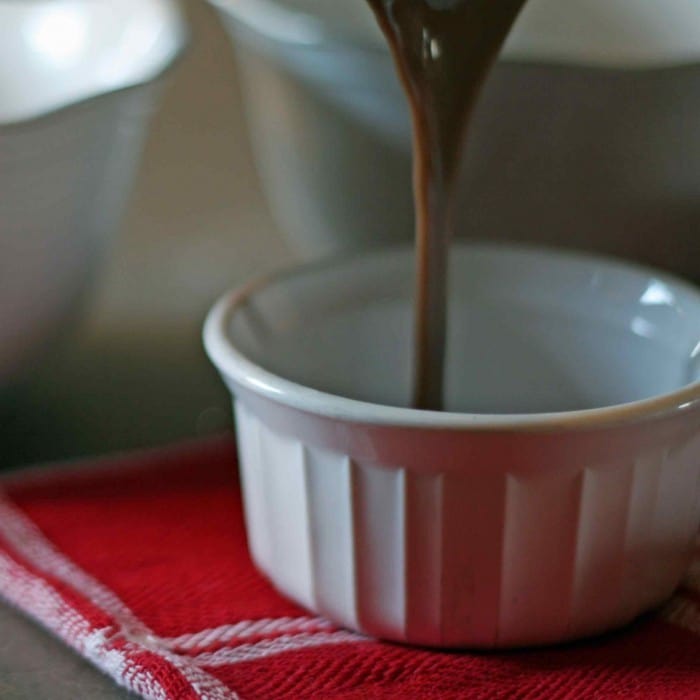 The following two tabs change content below.
Latest posts by Jessica McCoy (see all)