Welcome to this week's edition of 52 Weeks to a Cleaner House! And, Baby, it's C-C-C-COLD outside!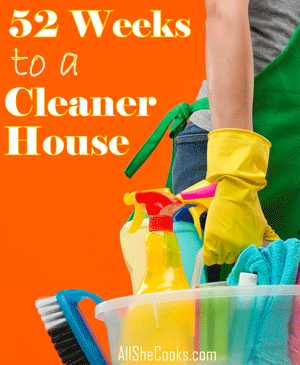 Cleaning Windows Isn't Such a Pane (sorry, I couldn't resist the pun.)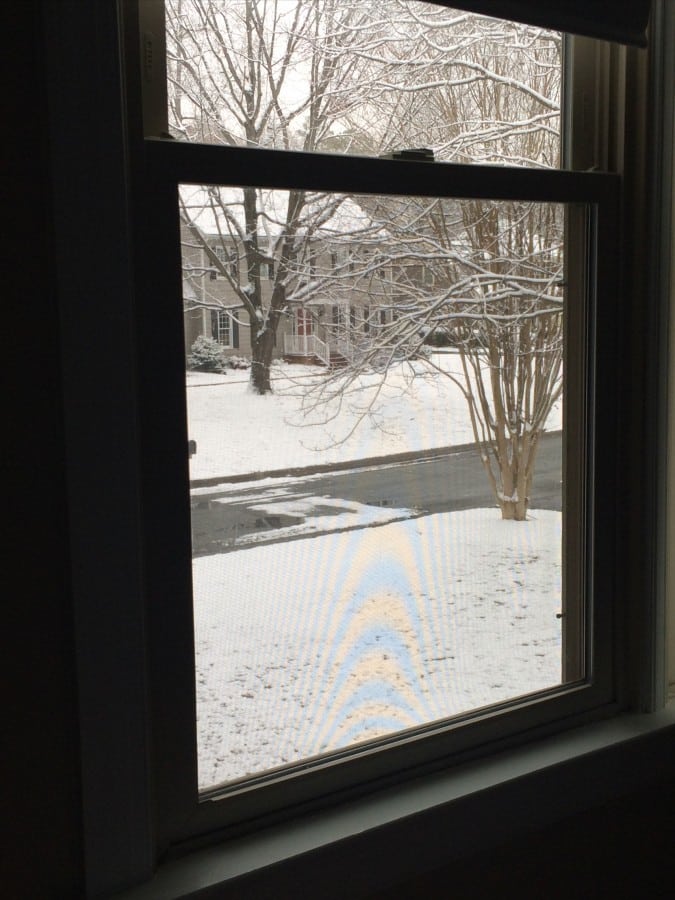 Now that I live in a place that gets its fair share of frigid weather, I'm learning that having a good view of the outside is important….because looking out the window is as close as I want to get to the elements. (More specifically, 30 minutes a year fulfills my quota of snow angels, snowmen, snowball fights, sledding and all that other stuff that makes my hands, ears and derriere numb.)
So here I sit, with coffee in hand, computer in lap, enjoying the white world outside my freshly cleaned windows. I'm not sure why people make such a big deal about cleaning them. You always hear the famous line "I don't do windows." Why not? It's easier than scrubbing pet urine out of the carpet or getting my husband to notice when I'm pouting.
Follow my never fail window cleaning routine so you can better enjoy nature's beauty or spy on your neighbors… or both.
What You'll Need:
-a few drops of Dawn dish washing liquid (This stuff is great for so many things. Don't use too much, though. You don't want soapy windows.)
-4 or so cups of water
-1/2 cup white vinegar
-empty spray bottle
-old newspapers
Mix the vinegar, water and dish washing liquid together and put it into your spray bottle. (I actually have mine in an old Windex bottle. Is that wrong? I have nothing against Windex. It's fine for cleaning glass. Although I once bought a store brand version of Windex that smelled just like cat urine. Surely that wasn't the intended scent. My cats were looking around like "we know what you're thinking and it's not us.")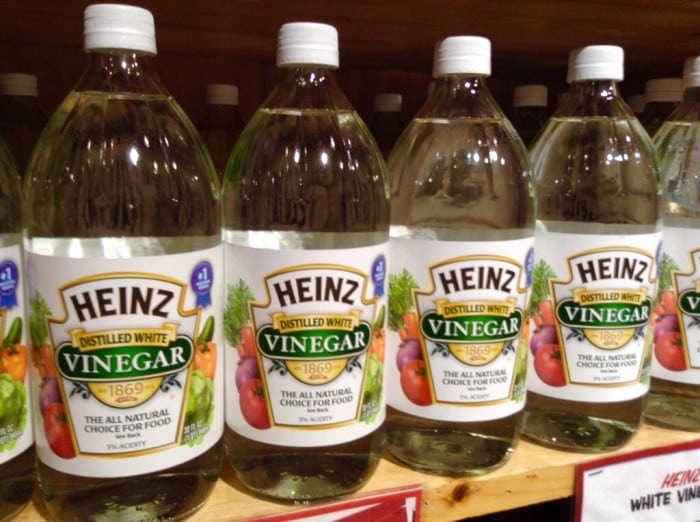 This vinegar-based, homemade cleaning mixture removes tough dirt, fingerprints, muddy paw prints and even suicidal insect carcasses. Scrubbing intensity may vary. And unlike Windex, you can also use it on your window grids, tracks, frames and sills.
Spray window panes with your newly concocted cleaner and wipe it off with crumpled up newspaper. Unlike cleaning rags or paper towels, newspapers leave no streaks, cloth particles or fibers. While newspapers leave no residue on your windows, you might find some ink on your hands, so be sure to wash them afterward.
I spray the same cleaner on my window tracks. (Ya know the bottom frame part that your window shuts into? Yeah, those things can get nasty.) Spray a few squirts into the tracks and wipe the grime away with paper towels or a rag. If you're of the OCD variety, grab a toothbrush and some cotton swabs to reach into the corners and crevices. (My window frames are plastic. If yours are wooden, this may not work as well.)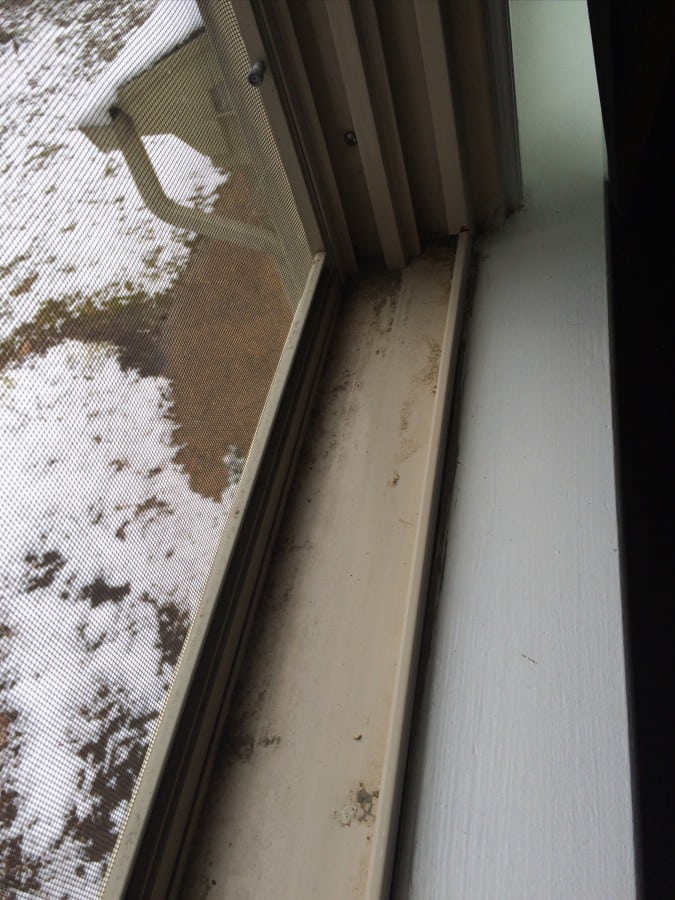 If you're reading thinking "She better not end this without telling me how to clean my screens," Fear not, I wouldn't be so cruel. And, yes, I use that same spray bottle of vinegar, water and dish soap on screens too.
Just lay the window screens flat on your driveway, patio or any hard outdoor surface. Spray them liberally with your cleaner. Give them a good scrubbing with a soft cleaning brush and rinse them with a water hose. Afterward I always shake the excess water off my screens and lean them up against the house to dry. You never want to leave them lying in a pool of leftover water.
*If your screens haven't been cleaned since Reagan was in office, you may need something stronger. (To clean with and to drink.) 
After cleaning all your windows, tracks and screens, it'll be nice to sit back and enjoy the view. (If your home has lots of windows, you might be too tired to do anything else.)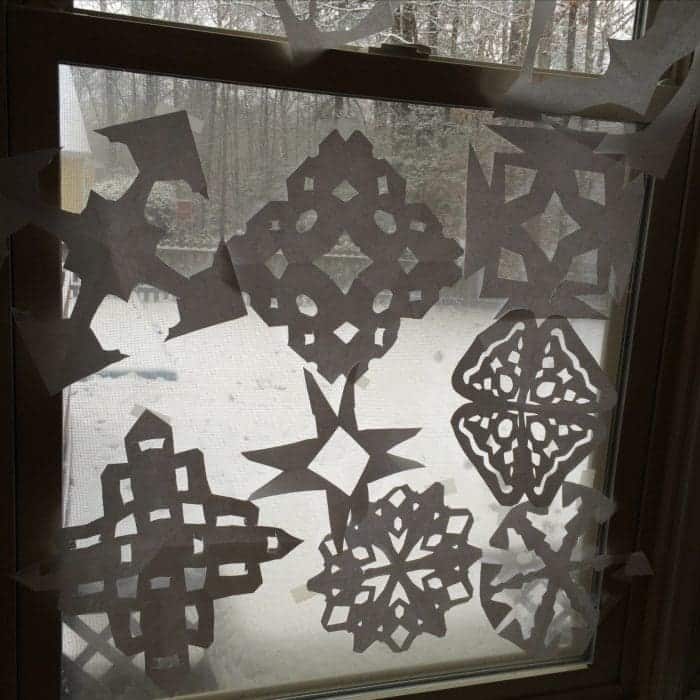 Be sure to read next week's post. I'll be exploring all the household uses of vinegar. It'll be quite extensive. I should totally offer continuing education units for that.
Stay warm and clean, my friends!
The following two tabs change content below.
Angela Weight is an award-winning journalist, blogger and somewhat motivational speaker, originally from Wrightsville, Georgia and currently living in Richmond, Virginia. Her laugh-out-loud accounts of life's ironies and irritations can be found on her blog angelaweight.com aka
Sanity Waiting to Happen
. You can also find Angela on
Instagram
and
Pinterest
.
Latest posts by Angela Weight (see all)