We are big fans of restaurant copycat recipes here in my house, so over the next few weeks we will be sharing several of these with you on All She Cooks.  You've probably already seen my take on Olive Garden's Zuppa Toscana (we throw it in the crockpot and add extra kale), but now we're bringing you something new.
Well… new to us anyway.  Copycat Panera Bread Broccoli & Cheese Soup is SO good, even without the classic bread bowl.  Don't get me wrong, just about any creamy cheesy soup in a bread bowl is great, but if you're looking for a lighter side (or want to change it up with bread sticks) this copycat soup is fabulous without it.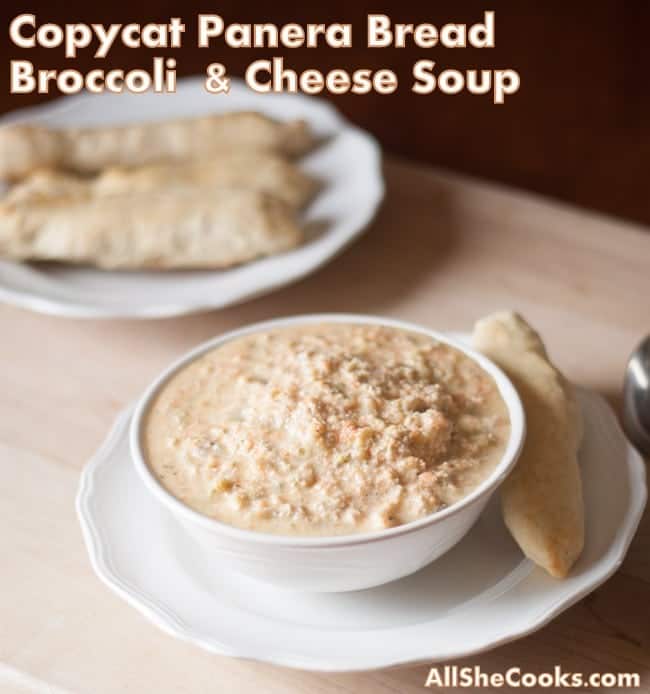 What I really love about the Panera Bread Broccoli and Cheese Soup is that it is loaded with veggies.  You've got broccoli and you've got carrots and they're mostly all blended up into one creamy soup.  I like my soup a little chunkier, so I didn't process the cooked veggies in the blender for as long as I could have- but that is a texture thing.
If you want your soup as creamy as can be- blend it all up and hide those veggies.  Because sometimes hiding vegetables from your kids to get them to eat more of them is a super good thing.  I've done it a time or three.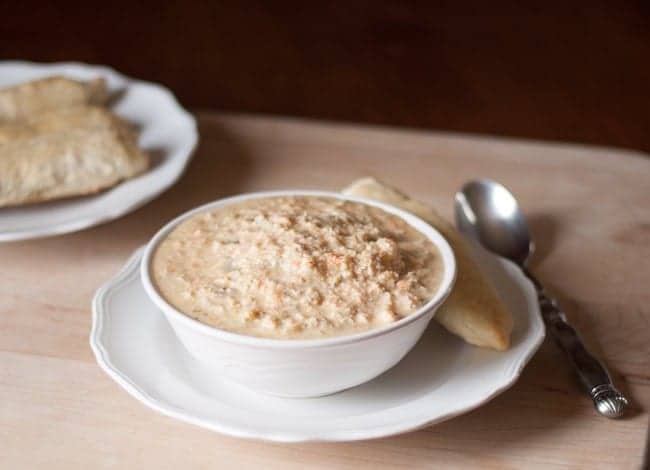 You're basically working with half and half, chicken broth, onion, broccoli, carrots, and cheese.  And a few spices.  Nothing too fancy here.  Oh yeah… and a little bit of butter and flour to make a fabulous roux.
Making a roux is one of those things that once you master it- you can create so much more in the kitchen.  Which equals fun and success!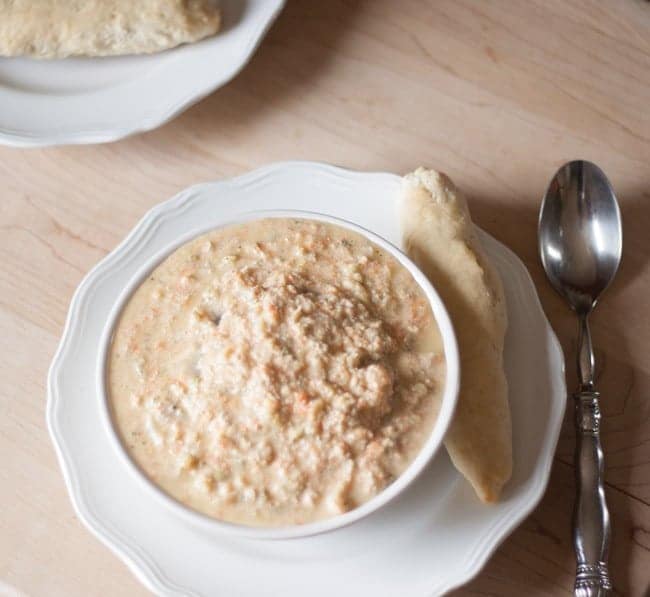 The nutmeg in our Copycat Panera Bread Broccoli and Cheese Soup is what sets it apart from every other broccoli and cheese soup recipe I've ever tried.  Delicious!  Next time, (because there will be a next) I am seriously going to be making bread bowls to go along with it.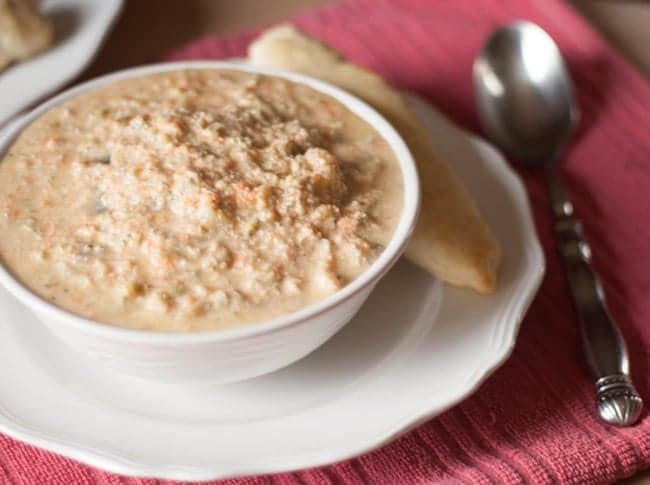 Print
Copycat Panera Bread Broccoli and Cheese Soup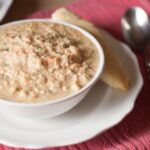 Author:

Jessica, AllSheCooks.com

Category:

Soup
Ingredients
1/2 cup butter, melted
1 small onion, chopped
1/2 cup flour
4 cups half & half
4 cups chicken stock
1 pound frozen broccoli
1 1/2 cup carrots, shredded
2 cups grated sharp cheddar cheese + additional cheese for topping
1/2 teaspoon nutmeg
salt & pepper, to taste
Instructions
Melt 1/2 cup butter in saucepan. Add onions and saute until cooked through. Add flour and stir to make roux.
Slowly mix in 4 cups of half & half and chicken stock while over medium low heat.
Add in broccoli and carrots and cook on low for 10 minutes and then reduce to a simmer. Simmer for an additional 15 minutes.
Either blend with an immersible blender or remove half of the veggies and broth and pour into a blender to mix good. Pour into a different pan and then blend the other half of the soup and vegetables.
Return soup to original pan and add cheese, melt and serve.
The following two tabs change content below.
Latest posts by Jessica McCoy (see all)