I always stuff myself silly when we go out to eat at a Mexican restaurant. Don't you? It's like my brain just goes on strike and refuses to signal to the rest of my body 'STOP, you're full already!!'.
Although they're made at home, these enchiladas are no different. I could eat and eat and eat on these bad boys! Pair them with some spanish rice and I'm set for days!
Much like my creamy white chicken chili, these enchiladas are hearty and packed with flavor. With just the right amount of spice and a mile-high pile of pepper jack cheese on top, you'll be left wanting more!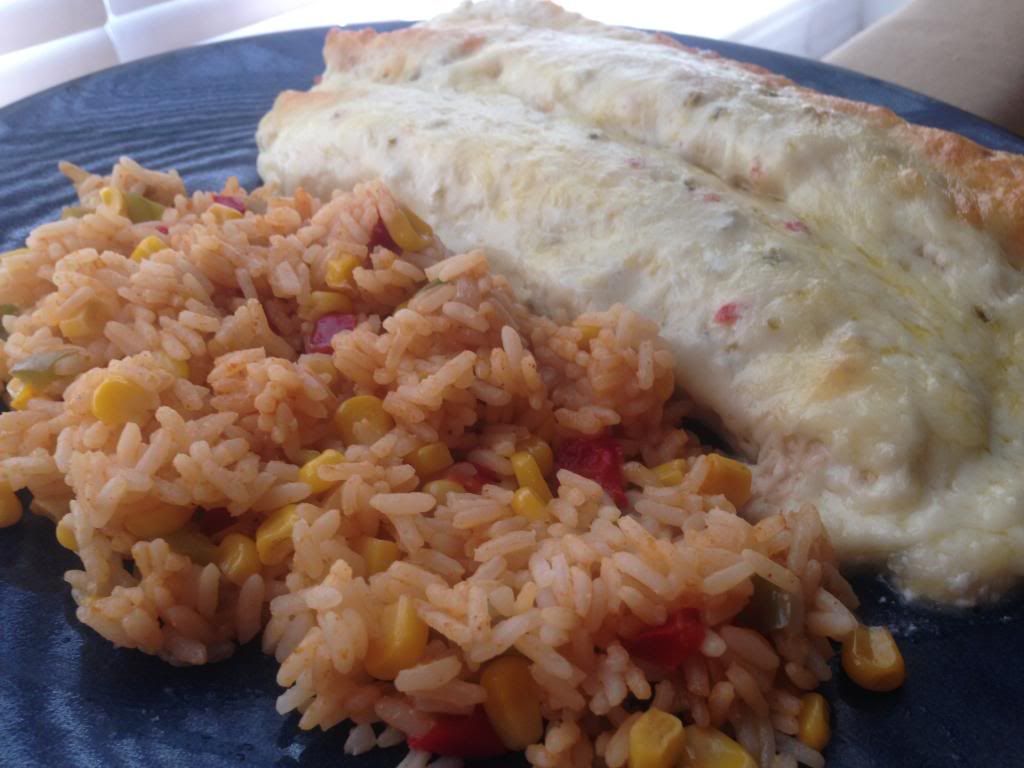 Start by boiling 2 chicken breasts. Shred them once they're cooked all the way through. If you read my New Years Cupcakes post, you know that my ever-so-awesome Hubby got me a Kitchen Aid mixer for Christmas this year. To which I have discovered my favorite trick so far…shredding chicken without the slow and painful process of using forks! Just plop the hot and fully cooked chicken breasts in on speed two with a standard paddle attachment for 30 seconds and VOILA! Life changing….I know…
Sauté your onion in one tablespoon of butter. After about a minute, add your can of (drained) rotel and heat through. Then add your shredded chicken and cream cheese, continue stirring until it's all the way melted. Add 1.5 cups of shredded pepper jack cheese, 1/2 teaspoon salt, and 1/2 teaspoon dried cilantro. Stir until it's a nice and creamy mixture.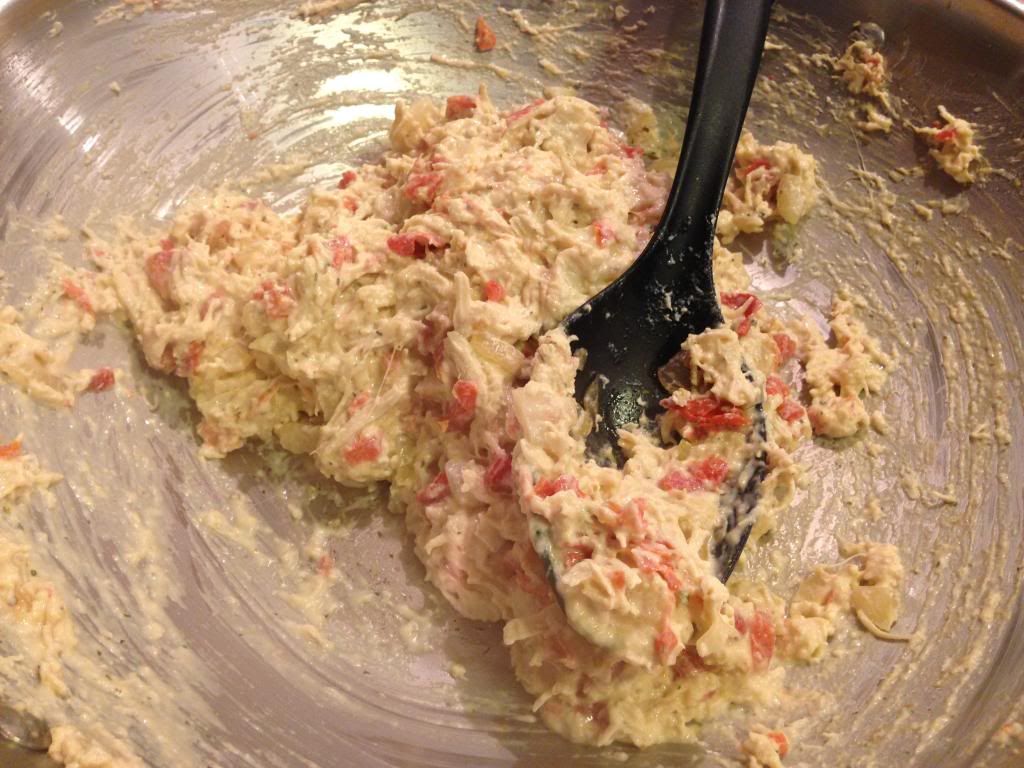 Mine looks a little scarce in this photo, but there's a reason for that. I bought my first ever wok last week…we ordered online. It came in and I texted the Hubs this photo with the caption 'I think we should have gone a size up, what do you think?'. 😉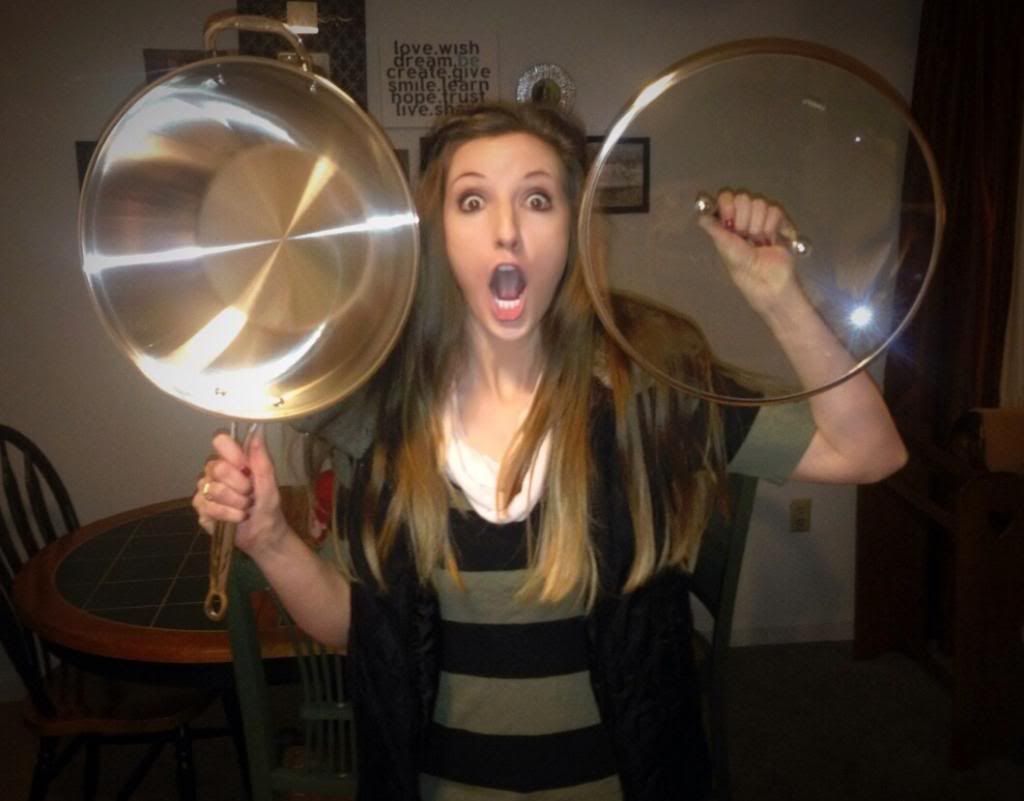 Spray a casserole dish with nonstick spray and stuff your filling evenly inside your 8 tortillas. About this much per tortilla: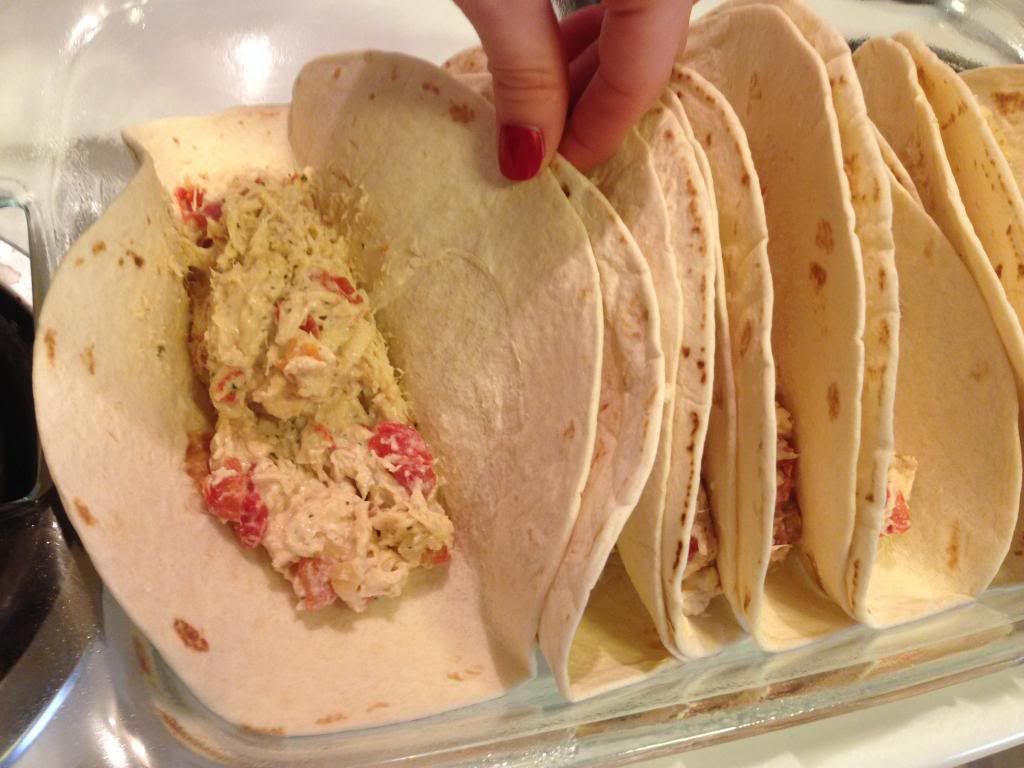 In a small sauce pan, melt 2 cups of half and half with 2 tablespoons of butter.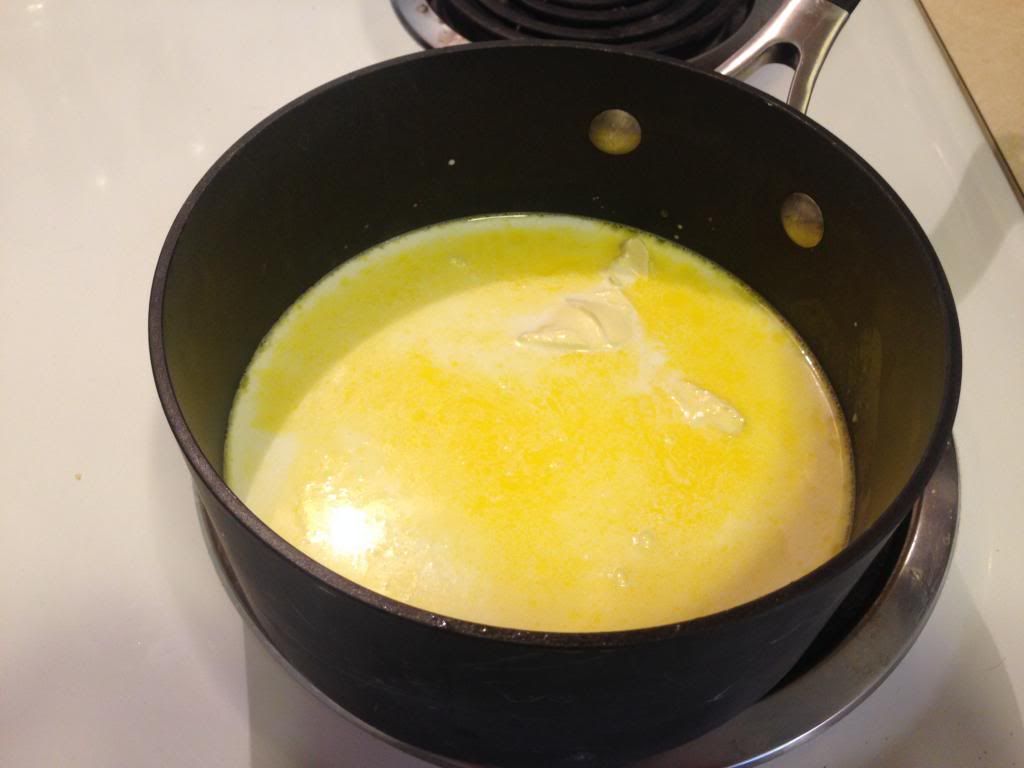 Roll your tortillas and place the seam side down. Top with remaining shredded pepper jack cheese and then your half and half/butter.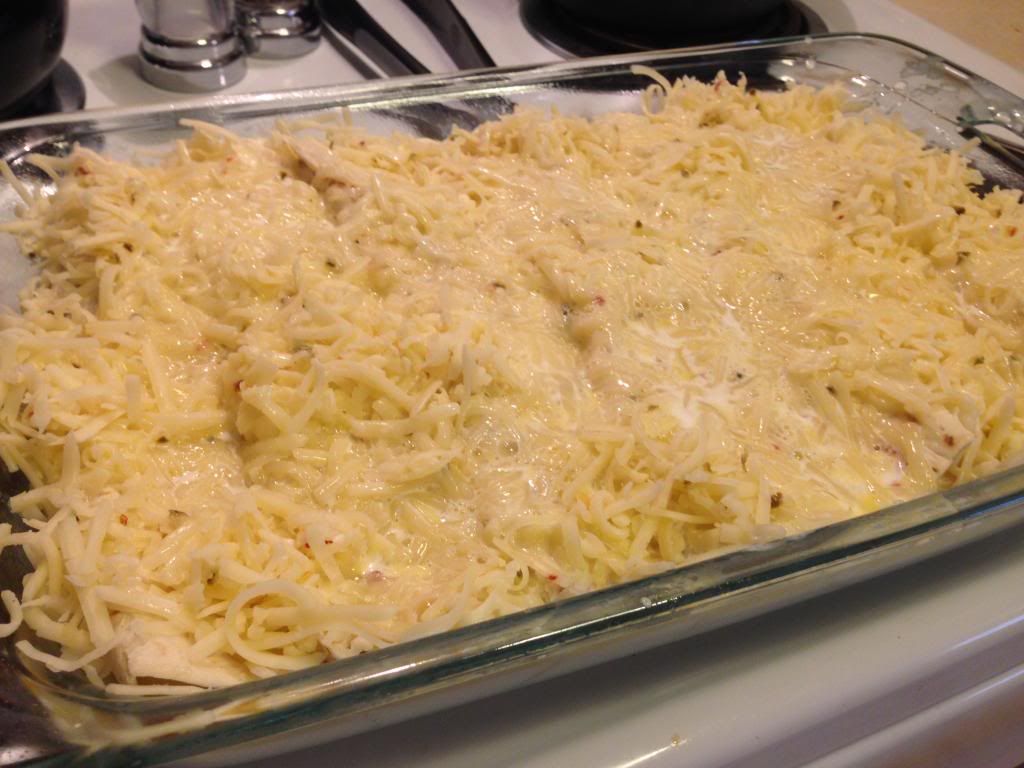 Bake uncovered for about 30 minutes (or until cheese slightly browns).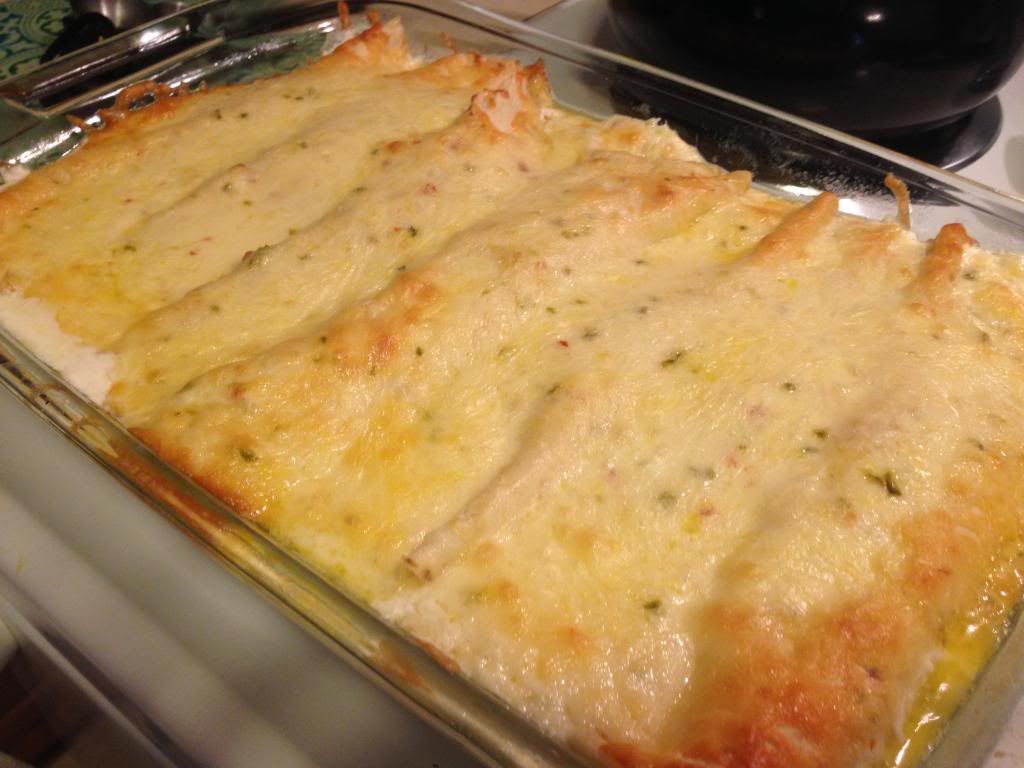 These keep and reheat really well for leftovers on day two. They would also make a great freezer meal!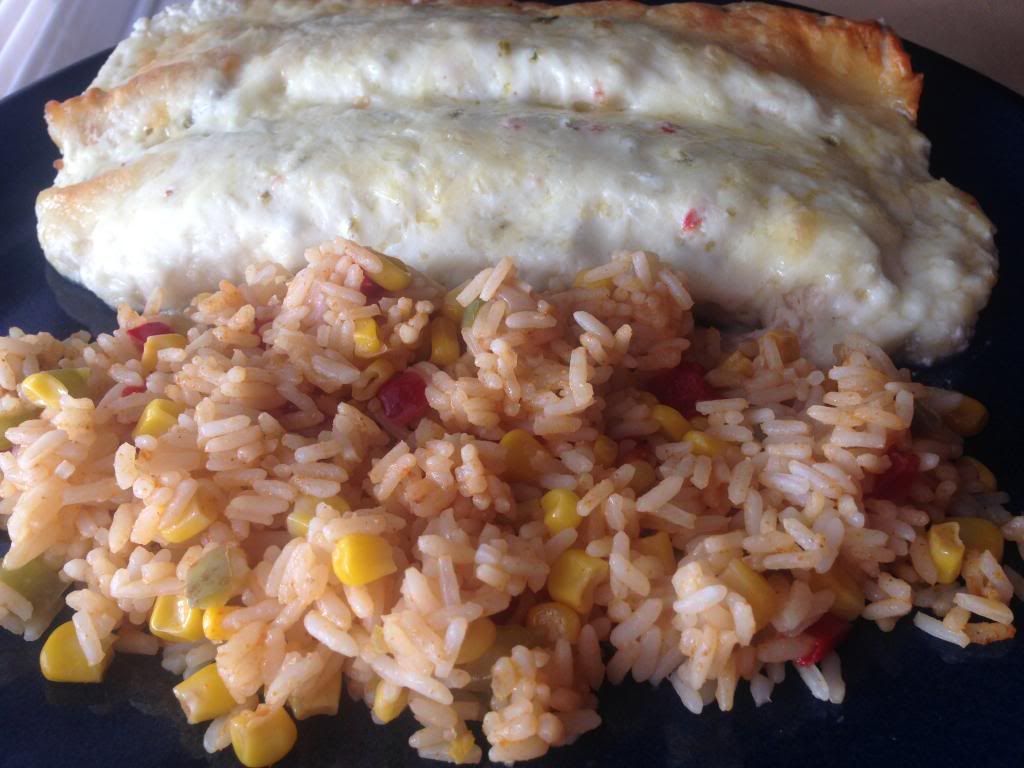 Print
Creamy Chicken Enchiladas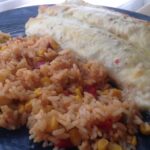 Author:

Cara, thehelpmates.com
Ingredients
2 chicken breasts, cooked and shredded
1/2 onion, chopped
1 TBS butter
1 can rotel with green chilis, drained
8 flour tortillas
16 oz. shredded pepper jack cheese
2 TBS butter
2 cups half and half
1/2 teaspoon salt
1/2 teaspoon dried cilantro
8 oz. cream cheese
Instructions
Preheat oven to 350.
Melt 1 TBS butter in large skillet and sauté onion.
Add rotel and heat thoroughly.
Add chicken, cream cheese, salt, and cilantro. Cook/stir until cream cheese melts.
Add 1.5 cups pepper jack cheese, cook until it melts.
In a greased casserole dish, fill tortillas with stuffing, roll & place seam side down.
In a small sauce pan, melt 2 TBS butter with 2 cups half and half.
Top enchiladas with remaining pepper jack cheese and half and half mixture.
Bake for 30 minutes or until cheese browns.
You May Also Like: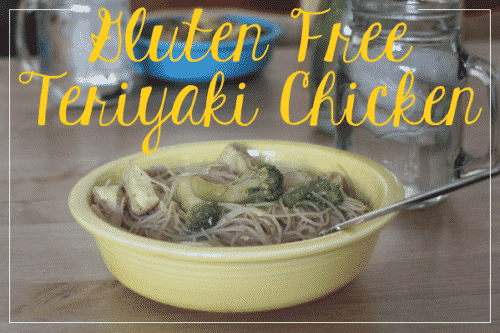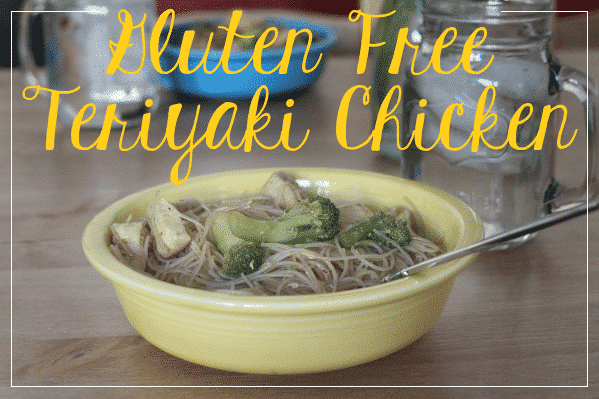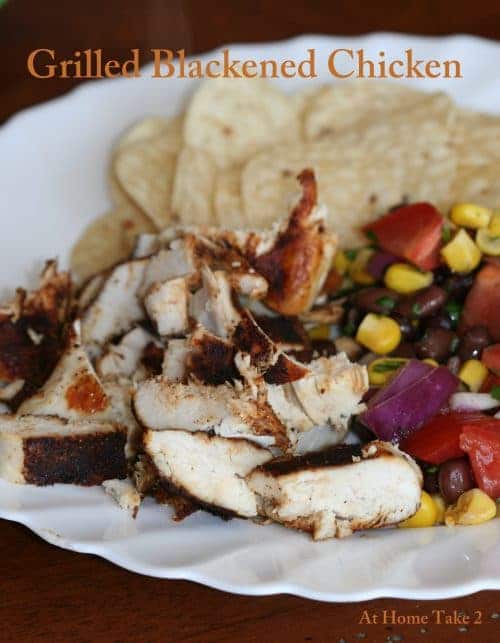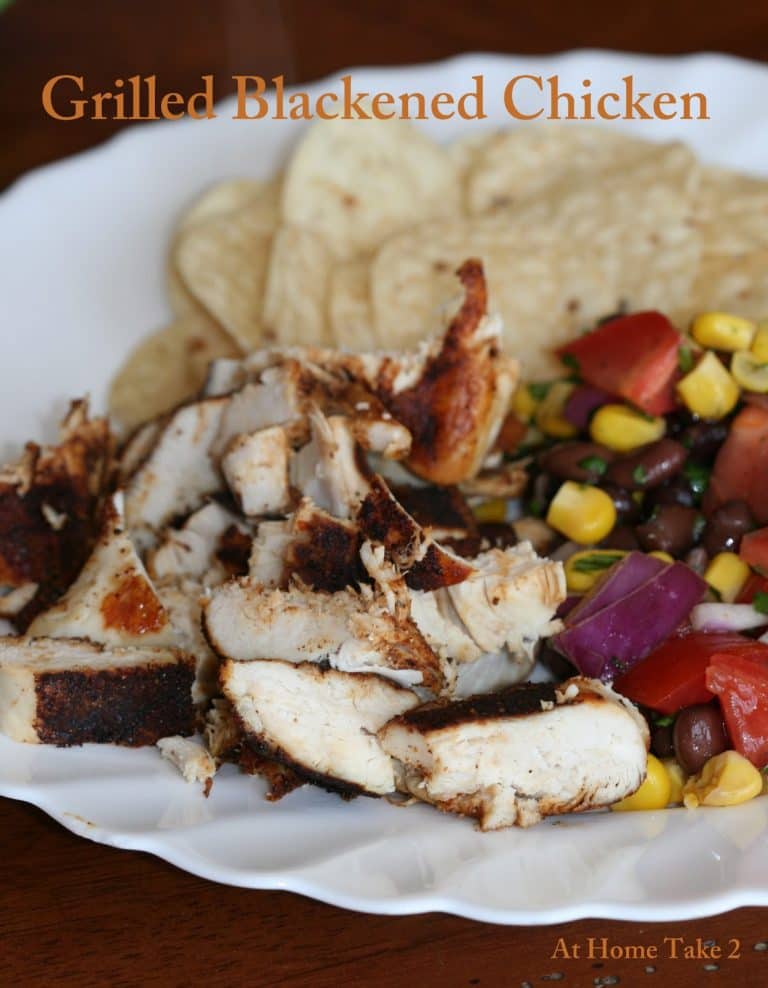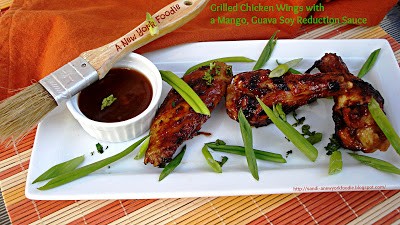 And don't forget dessert: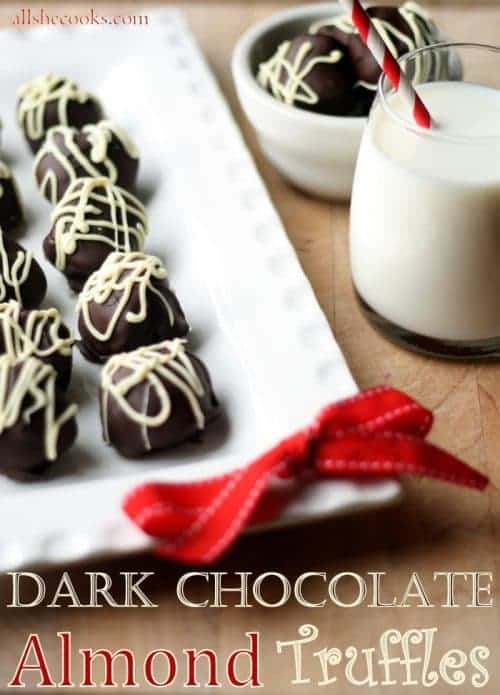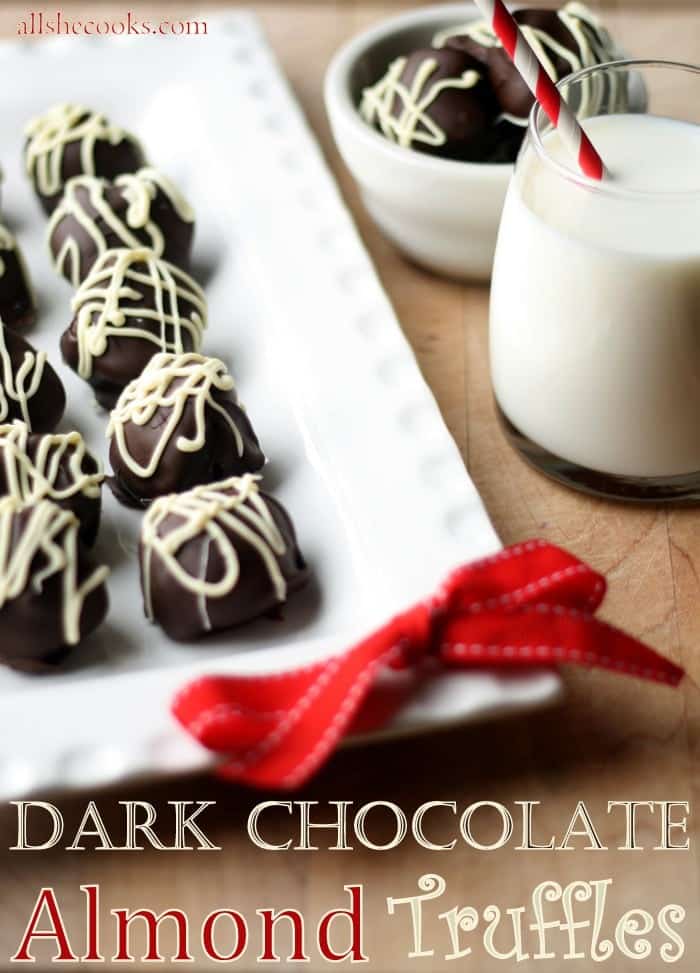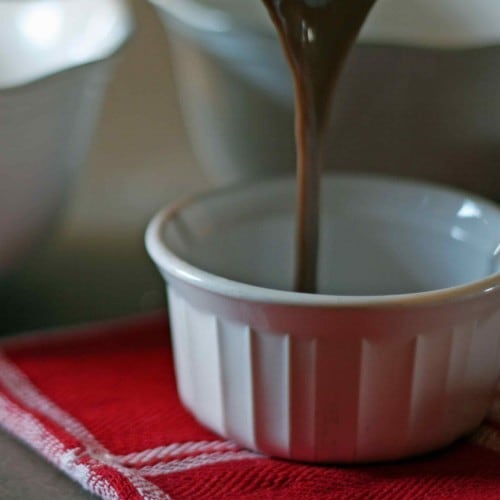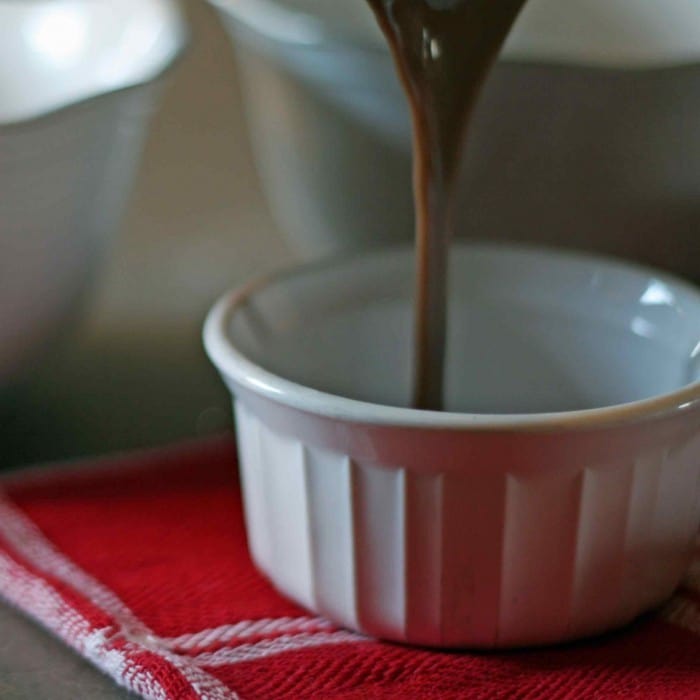 Save
Save
The following two tabs change content below.
Latest posts by Jessica McCoy (see all)