Fall is the perfect time for a nice hot bowl of soup. Okay… who am I kidding? Anytime is a perfect time for soup! So, get your slurp on and dig into a hot bowl of goodness. Oh, and keep this on your list for things to make with your Thanksgiving leftovers.
Blogger Brandi Evans (BranAppetit blog) had it right when she said, "Thanksgiving sets the stage for the holiday dinners ahead. A turkey dinner with all the trimmings is a rare treat, but lighter, meatless dishes, made from leftover fruits, vegetables and ingredients on hand are wholesome, great tasting and sustainable."
Yeah, we can totally jive with that. As we dig into this yummy bowl of Brandi's Cream Potato, White Bean and Corn Soup. Um… YUM!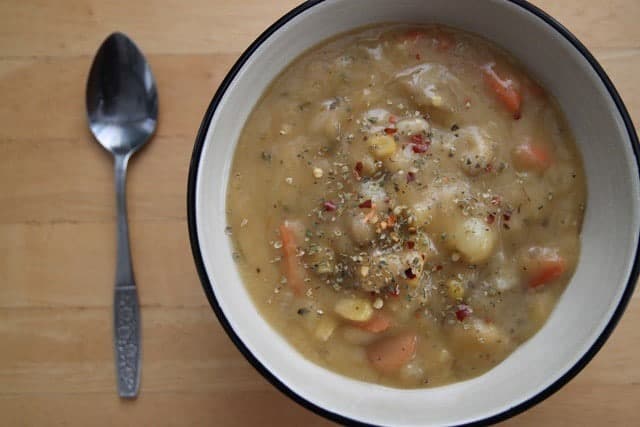 (Content reposted with permission)
Print
Creamy Potato, White Bean and Corn Soup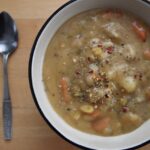 The Creamy Bean, Potato and Corn Soup is rich with the hearty tastes of the earth while fat-free evaporated milk provides texture, but not calories.
Ingredients
4 medium yukon gold potatoes, scrubbed and diced
1 tbsp. olive oil
1 onion, diced
2 cloves garlic, minced
2 carrots, sliced
1 can cannelini beans
1/2 cup frozen corn
2 tbsp. flour
2 cups vegetable broth
1 cup water
1 can (12 oz.) fat free evaporated milk
1 tbsp. oregano
1.5 tsp. LoSalt
1 tsp. pepper
1/2 tsp. crushed red pepper
Instructions
Put diced potatoes in large microwave safe bowl and cover. Heat 5-6 minutes or until fork tender.
While potatoes are cooking, heat large pot over medium heat and add olive oil.
Toss in diced onions, garlic, and carrots and cook 3-4 minutes or until softened.
Sprinkle in flour and stir until vegetables are covered and you don't see any white flour spots any longer.
Pour in vegetable broth, a little at a time, stirring constantly until it's all combined.
Add water, seasonings, beans, corn, and potatoes to pot and bring to a boil.
Let simmer 5-10 minutes or until veggies are tender and soup has thickened a bit.
Pour in milk and cook 5 more minutes until heated through.
You may also like:
SPICY CROCKPOT PORK AND CABBAGE SOUP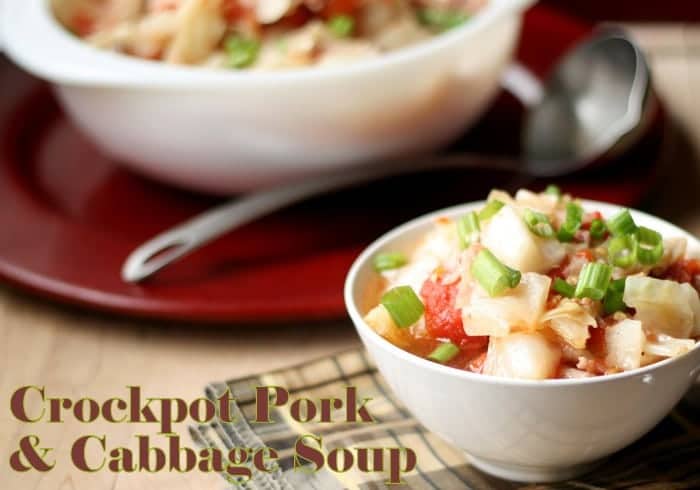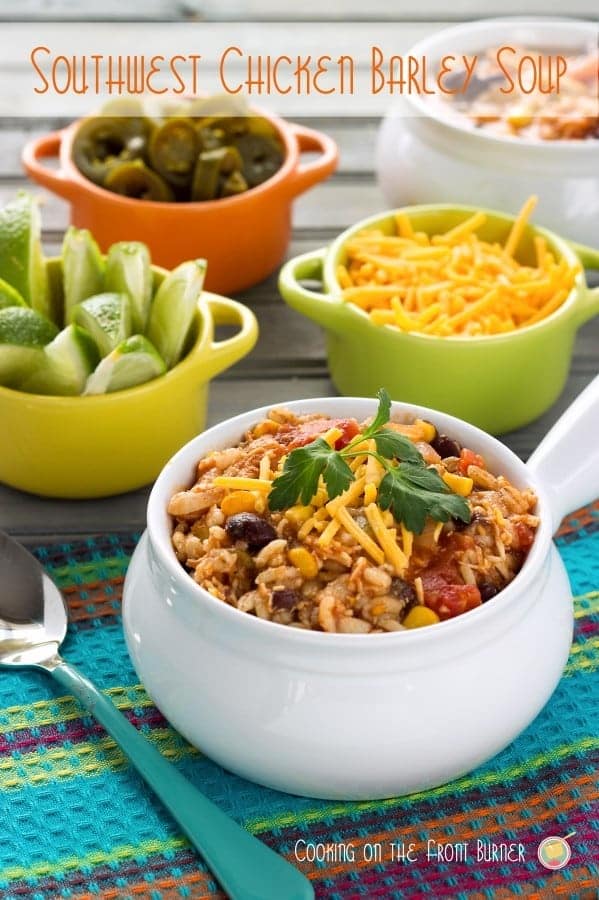 And don't forget dessert!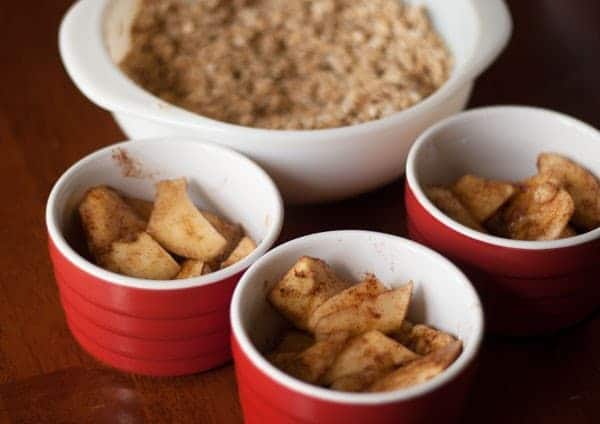 MELT IN YOUR MOUTH CARROT CAKE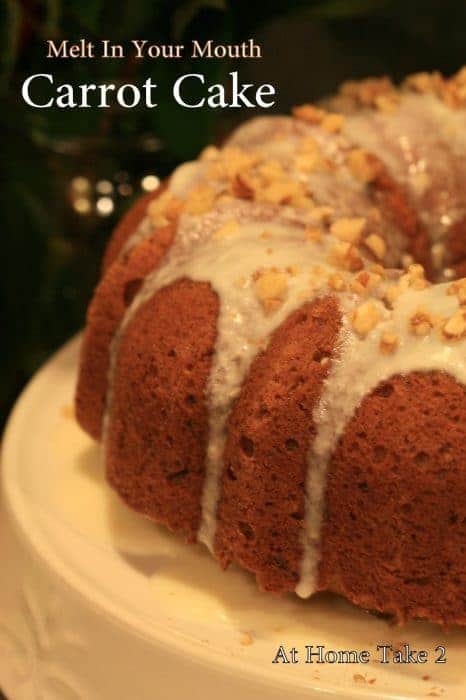 The following two tabs change content below.
Latest posts by Jessica McCoy (see all)