This is a sponsored post written by me on behalf of Boar's Head. All opinions are 100% mine.
It's time for a yummy snack platter and we're filling it up centered around a delicious new product- Boar's Head Dark Chocolate Hummus.
Limited Time Availability for a Guilt-free Chocolate Hummus
Hello to happy, better for you snack choices. You are my friend! This is a special limited time product, only available from October 2017 until February 2018–or until it is sold out. Boar's Head Dark Chocolate Hummus is perfect for serving up with sweet fruits, pretzels and crackers. Not to mention the fact that since it is hummus (yum!) it is a guilt-free snack choice!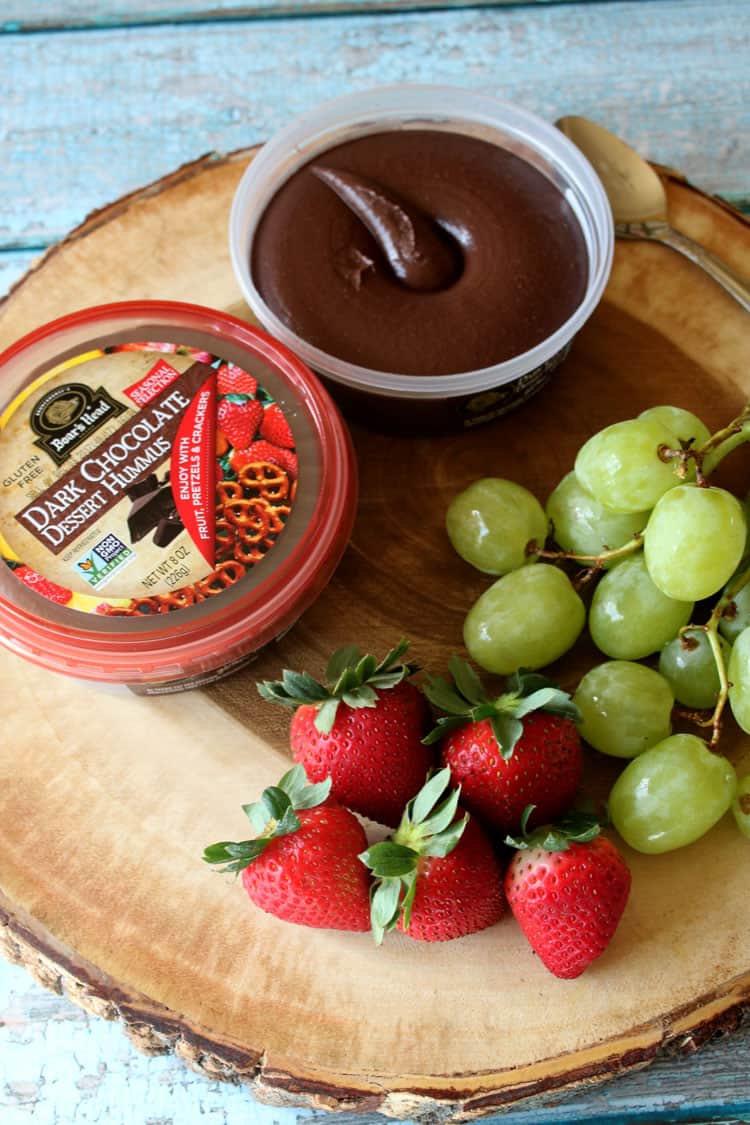 I decided to serve up grapes and strawberries with Boar's Head Dark Chocolate Hummus because those are our favorites. The Dark Chocolate Hummus is made with high quality ingredients and the rich taste that Boar's Head hummus is known for. And the flavor is super tasty and enjoyable to munch on.
To add a little extra meal to the mix, I added in a few more Boar's Head products just to make sure that everyone had enough to eat. Party spreads are fun for what you'd expect–party time.
But, did you know that they are also PERFECT for a low-key dinner? Some of my favorite meals involve snacking, so it only makes sense to serve a spread like this for dinner now and then. Because this looks like a fantastic meal, doesn't it: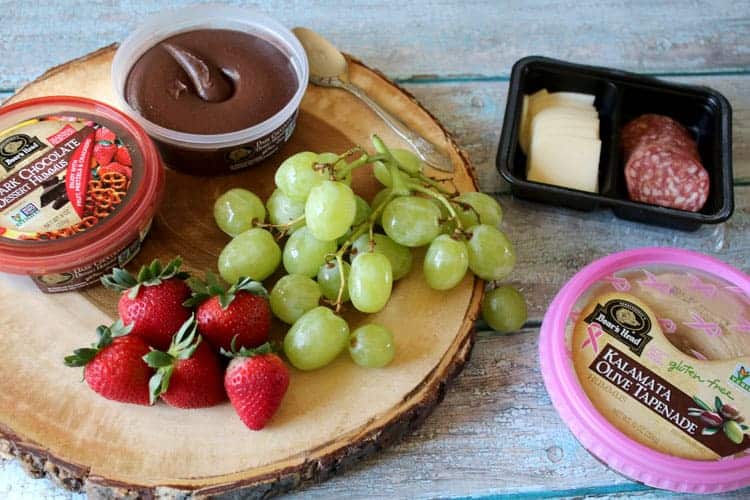 So…are you wondering how chocolate hummus is made and what makes it SO tasty?
It's actually pretty simple: Steamed chickpeas are blended with cocoa powder, organic sugar, and real vanilla to produce an extraordinary tasting, healthier indulgence.
It is also crafted with all Non-GMO Project verified ingredients- which is a huge win for consumers. I always love to hear about brands that using Non-GMO ingredients because it means that it is safer for my family to consume. And who wouldn't want that?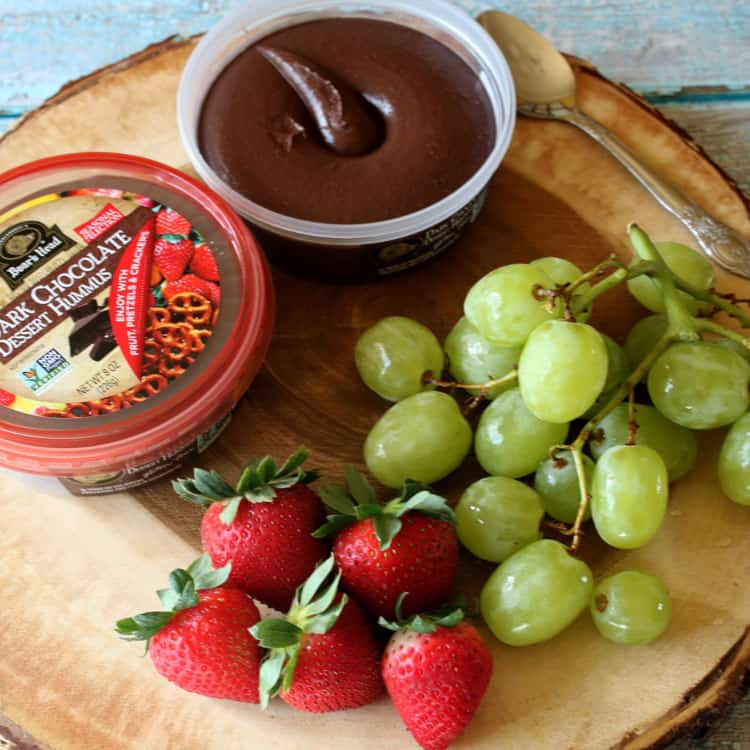 For the hummus lovers among us, you'll be happy to know that this new chocolate hummus is in addition to Boar's Head's normal line of hummus featuring nine premium flavors that are available year-round.
Boar's Head Dark Chocolate Hummus is just available for a super short time-frame–so you might want to hurry up and get yours now! This would be a perfect addition for parties…whether they are holiday parties or just regular gatherings of friends. It's always a good idea to have some grab and go snacks on hand so you can put together a fun and easy party platter.
Think fresh fruits or vegetables, crackers, hummus (don't forget the chocolate!) and meats and cheese. Such an easy–and delicious–snack to throw together and something that is a joy to serve and eat.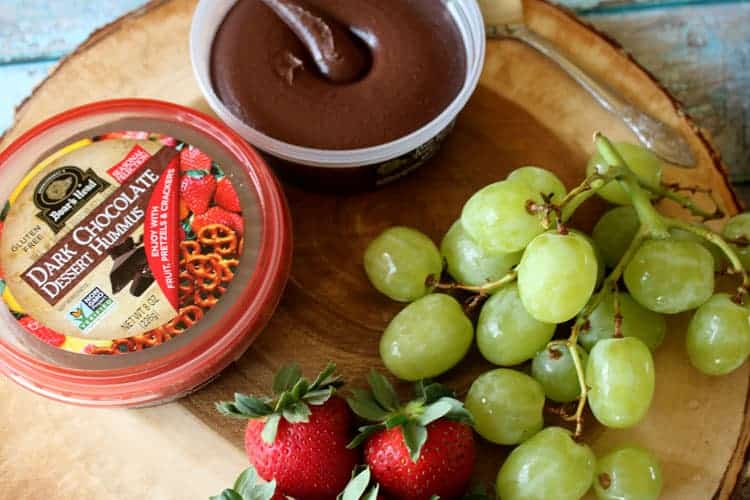 Want to be re-posted by Boars Head on Instagram or Facebook? Show us your fabulous creations and moments centered around Boars Head Dark Chocolate Hummus by tagging @boarshead_official on Instagram/Facebook – the brand may repost.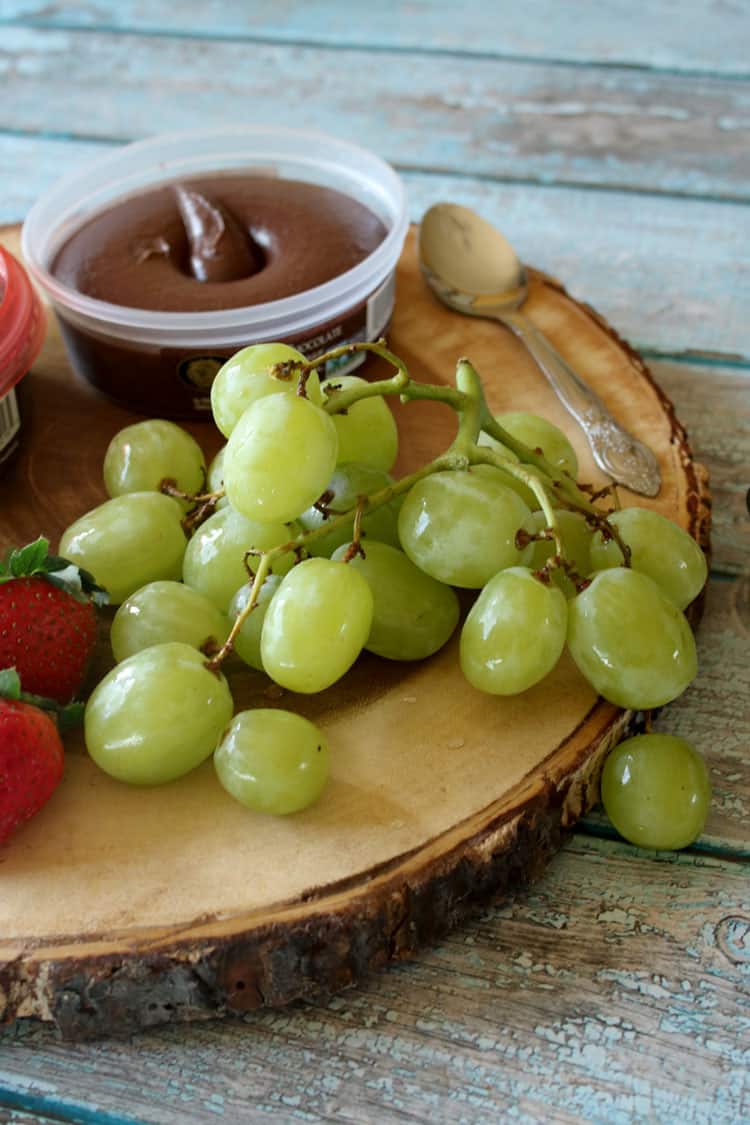 Can't wait to try out this product? Neither could we! To find out which stores in your area carry Boar's Head Dark Chocolate Hummus, you can call the Boar's Head Customer Service line at (800) 352-6277. For other consumer questions, reach out on boarshead.com or @boars_head on TW or FB.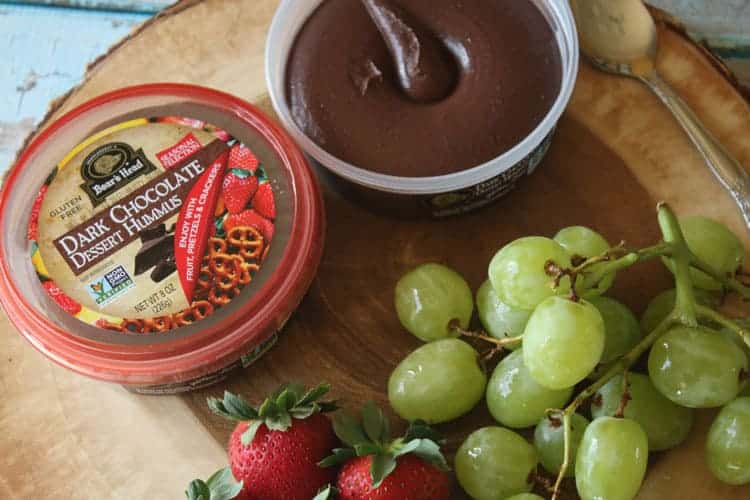 The following two tabs change content below.
Latest posts by Jessica McCoy (see all)